These Are The Materials We Recommend To Our Clients In Sarpy County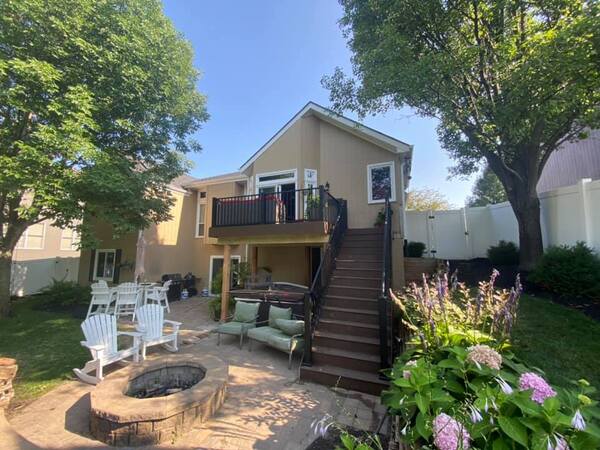 Not everyone wants the same lattice look for their deck. Others, like you, may want something unique!
In this post, you can uncover what else people use around and under their decks besides lattice.
Let's Not Be Boring
"Lattice is such a boring, stereotypical look for decks," points out Robert.
Amber sighs. "I know, but what else can we use? There's a reason why lattice is on every deck." Robert smiles. "But it's not on every deck."
Amber cocks her head to the side. "It's not? What do you have in mind, you schemer?" Robert holds out his phone to her. "I did some digging and found some lattice alternatives, just like when looking up deck costs."
"You did?! Ooo let me see!" says Amber excitedly, sliding the phone from Robert's hand.
Here's what she finds out:
Other Under Deck Ideas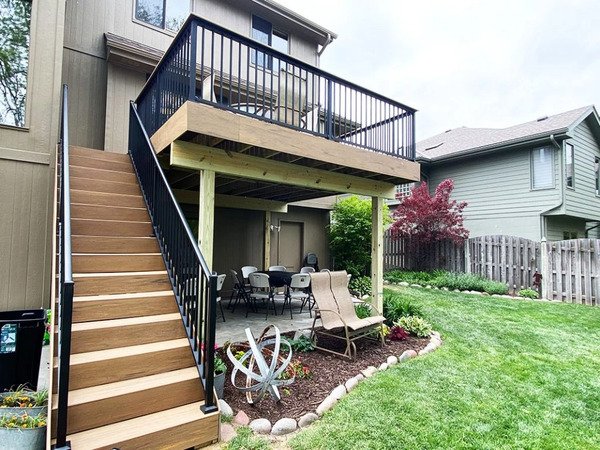 1. Turn it into a room. If your deck is on the second story, the space beneath it could be begging to be another space to use. You can turn it into an open patio. You can also close it off and create a whole other room! It could be for storage or for fun.
2. Horizontal slats. Instead of going for the diamond look, you can do horizontal stripes!
3. Vertical slats. You can always go for the vertical lines if horizontal isn't the look for you!
4. Plantings. You can use bushes or small trees like evergreens. They'll close off your underdeck space and add some natural beauty to your home too.
5. Retaining wall. Retaining walls can do multiple things for your space. You can use it to block off your underdeck and provide a place to sit. There are multiple materials to choose from. This means you can get the look you want!
You May Also Like To Know
"See, there are plenty of ideas we can do for our underdeck area," says Robert. Amber nods. "True, but now we have to decide which to use," she says with a smile. "Let's see if we can use this blog to plan other parts for our deck," she suggests.