You're one step away from finally deciding what decking material is right for you. If you've looked at all the pros and cons of composite decking, now it's time to consider your personal needs and wants and see if composite decking checks them all out.
Because although composite decking is one of the best decking materials out there, it still has some downsides that not all homeowners can get past.
For starters, it's not natural wood, and will never be.
But let's dive deeper and help you decide whether composite is the best choice for your particular project!
It's true that if you want composite decking, you'll have to dig a little deeper in your pocket, at least compared to the traditional pressure-treated or cedar wood decking.
Composite decks are priced on the higher end of decking materials, but this is what makes your deck stand the test of time and allows you to enjoy it for much longer.
A ground-level, 12′ x 12′ pressure-treated wood deck (or 144 square feet) will cost around $7k, the same deck, but with composite decking will cost between $13k to $15k, depending on the composite type and other features you're looking to get.
If the deck is elevated, though, you're looking to spend between $23k to $25k because of the added stair materials, larger and more posts, and railings.
While a pressure-treated wood deck will be a lot cheaper than composite, it sure lacks the other advantages that composite has.
Composite Decking Maintenance
What tips the balance for many of our customers is the fact that composite deck boards require no ongoing maintenance.
This ties in with our previous argument as well.
A pressure-treated deck might be cheaper, but the ongoing costs of staining, sealing, and repairing will eventually pile up and result in a much higher price than you initially paid. Composite, on the other side, doesn't need any stain or sealant, so you'll save more money than you'd think.
As a side note, it costs around $2k every two to three years to repair, pressure wash, seal, and stain a wood deck. $2k every 2 years for around 30 years (the lifespan of composite) equals around $15k extra, on top of what you already paid for the wood deck. And keep in mind that some repairs will cost way more.
Needless to say, but composite decking is right for you if you worry about your budget and its maintenance.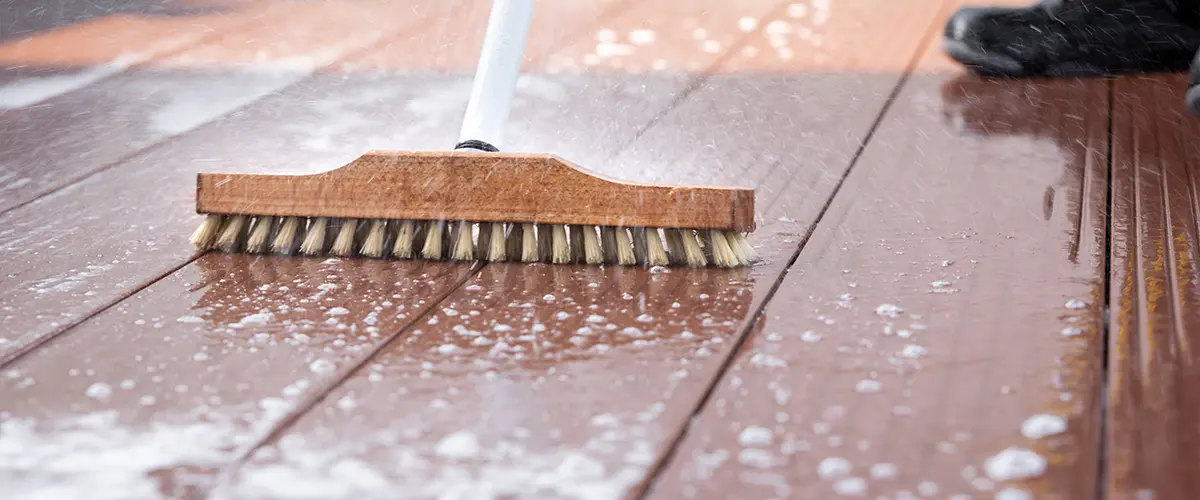 Composite Decking Durability
As we mentioned, the lifespan of composite decking is around 30 years. This is why most composite decking manufacturers offer a 25-year warranty on their products.
However, depending on the quality of the composite boards you're looking to get, this lifespan can be much longer.
TimberTech AZEK, for example, offers a lifetime warranty and a 50-year warranty on some of their products. It's true that some of these products are PVC decking and not composite decking, but they have similar durability anyway.
Trex Transcend is said to be one of the best composite decking boards out there, and we can vouch for it! This is a high-quality board that also comes with a higher price. Just make sure you're buying capped composite deck boards, as these will offer extra protection against weathering.
So if you're worried about composite decking durability, know that composite is one of the most durable decking materials you can get, so it's definitely right for you.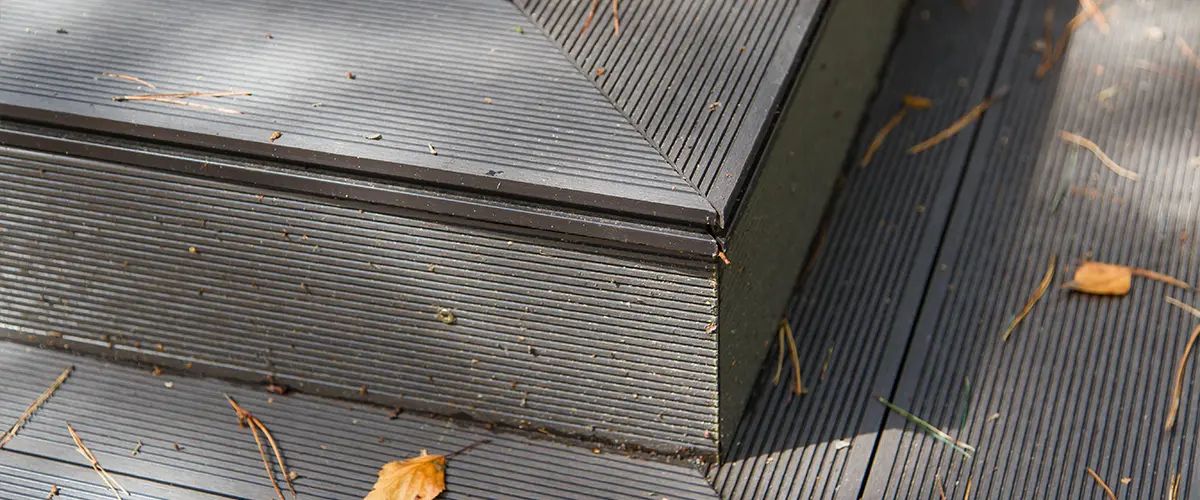 Composite Decking Versatility
We're coming to the more ugly parts of composite decking.
Although there are a lot of composite decking brands, materials, colors, styles, patterns, and embossing designs, there are still homeowners that are having a difficult time finding their preferred color scheme.
And while one composite decking brand can offer the color you're looking for, chances are it's not as high-quality as Trex or TimberTech materials. If you want to sacrifice, you'll have to choose from either better quality or the look that you're going for, none of which is ideal.
On the other side, both Trex and TimberTech offer some great decking colors, and even if they don't match exactly, they'll complement the color scheme of your house and backyard.
On the other side, you can seal and stain a wood deck to look exactly like you want to. We have to admit that wood decks win this one.
The composite decking industry has reached a level where they can make composite decking boards resemble the natural look of wood very well.
It's true that not all of them raise to the same standards, but if you're ready to spend an extra buck for a material that looks very similar to natural wood, you can definitely do that.
Of course, this adds to the cost of your deck-building project, and when composite decking is more expensive already, the last thing you want to do is make it even more expensive.
And even so, very few composite boards out there have the appearance and the natural wood grain. It's not impossible, and many brands on the market, including TimberTech and Trex, have embossed in their boards to make them resemble the wood grain.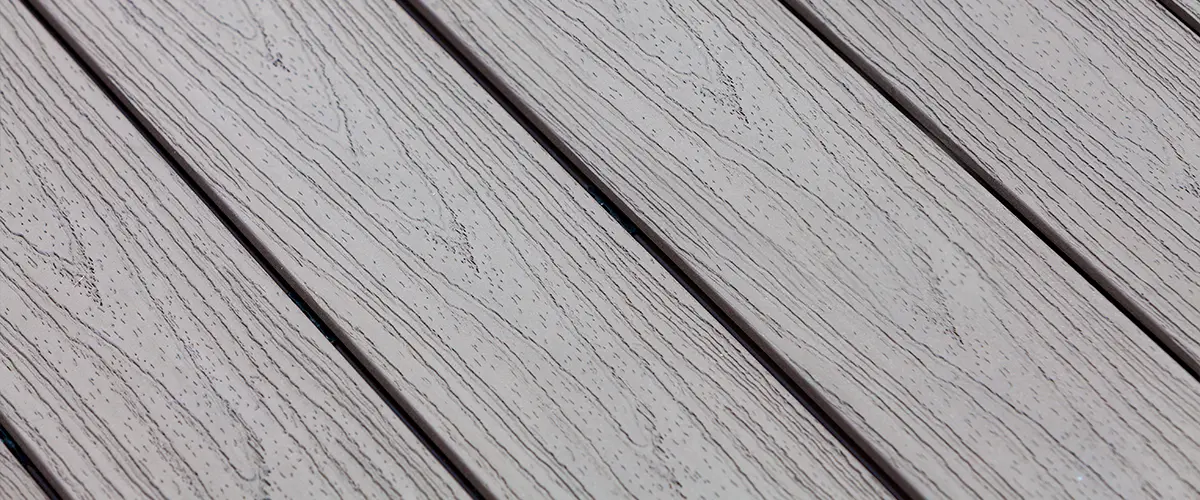 Keep in mind that composite decking materials are 95% made from recycled materials and wood fibers, which makes this feat evermore impressive!
However, they're in limited colors only, so you'll be back to square one.
So, Is Composite Right For You?
To finally decide, you should as yourself one question.
Would you rather sacrifice more money, more time, and more effort for a deck made of real wood, with natural wood fibers?
No matter your decision, our experts will help you see your vision through! We offer professional deck-building services in Omaha, Bellevue, Papillion, Elkhorn, Gretna, and more of Omaha Metro Area!
Call us today at (402) 369-5724 to discuss your upcoming deck addition and what decking material is best for your particular situation, or request your free quote and let's talk!