The deck patio debate has had most homeowners in a bind for a long time. If you are wondering whether a deck or patio is the right choice for your backyard, you're not alone. 
Both deck and patio have their pros and cons, so it can be tough to decide which one is right for you. In this blog post, we will break down the key differences between decks and patios, so that you can make an informed decision about which one is best for your needs!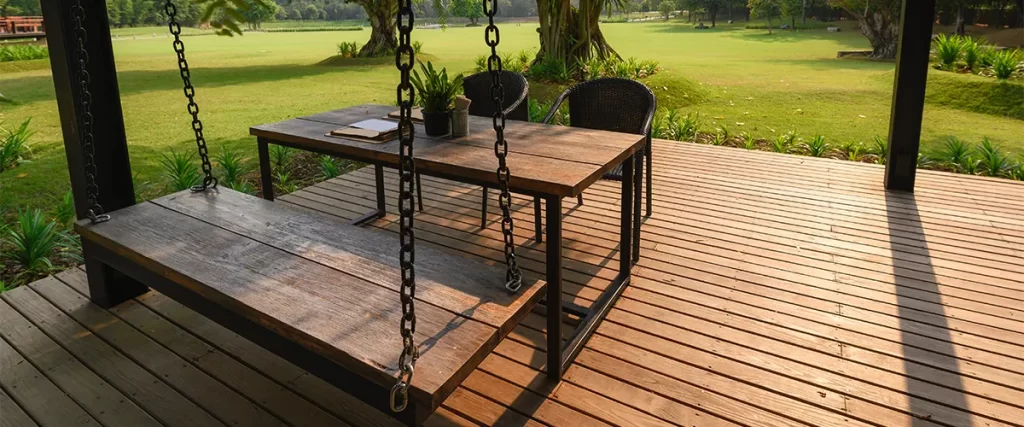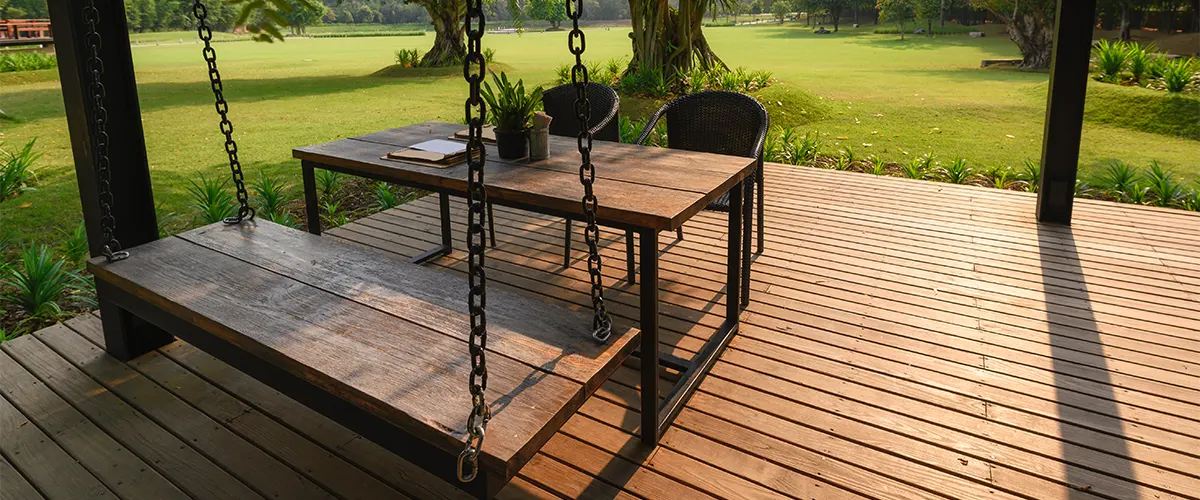 What is a deck and what is a patio?
A deck is an outdoor structure that is built from boards and is capable of supporting weight. It is supported by structural elements such as joists, beams, and posts. Decks can be attached or detached from the house. They go perfectly with any outdoor space.
A patio, on the other hand, is a paved area that is directly on the ground. It can be attached or detached from the house and can be made of pavers, concrete, or stone. A fully functional outdoor living space usually has a patio that enhances the style of your home.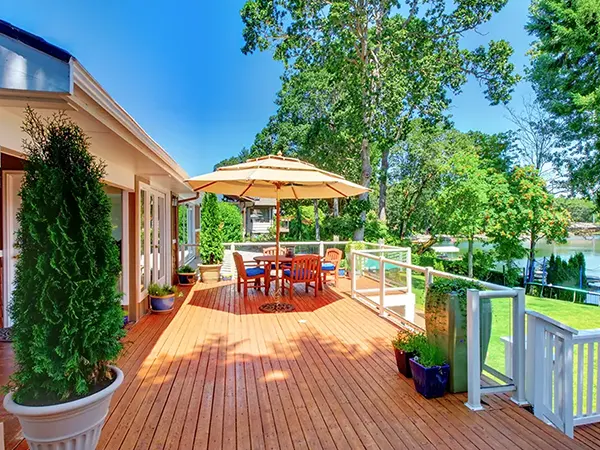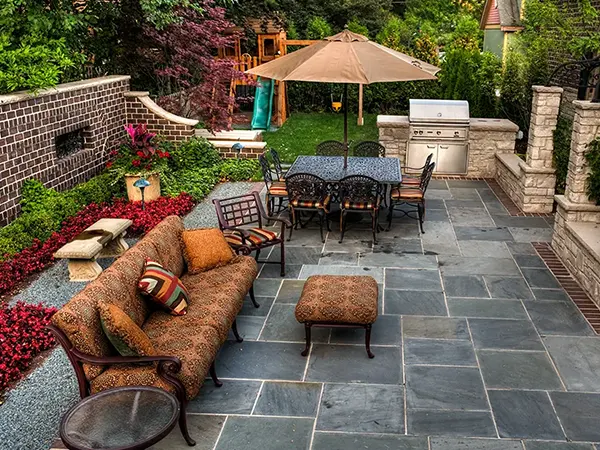 There are many benefits to having a wood deck in your backyard. One of the main benefits is that decks are much more versatile than patios. Decks can be used for a variety of activities, such as dining, relaxing, or even exercising. They can also be used for hosting events or parties on a hot summer day.
Another big benefit of decks is that they increase the value of your home. Not only that but they are perfect for uneven terrain, since they go above the ground. If your budget can allow it, try going for raised decks. They are perfect for any exterior design scheme.
If you are looking for an outdoor living space that can be used for a variety of activities, then a deck is the better option. If you are mainly interested in having a place to eat and relax, then a patio is the better choice.
The Disadvantages Of Decks
While decks provide a great place to hang out and enjoy the outdoors, they also come with some cons:
Patios offer a variety of benefits that decks cannot provide. For one, patios are typically less difficult to build than decks. They also require less maintenance, since they're made of concrete or paved stone instead of wood.
Patios also provide greater shade than decks, making them perfect for hot summer days. Finally, patios can be attached to the house, while decks are freestanding structures. This makes patios a better choice for those who want to maximize their outdoor living area. Patios are also cheaper to build than decks.
The Disadvantages Of Patios
While patios provide a great place to enjoy the fresh air with your loved ones, they also come with some cons:
What To Consider When Deciding Between A Deck Or Patio
When deciding whether to build a deck or patio, there are a few things to consider:
So, which is right for you? If you're looking for an outdoor space to relax and entertain guests, a patio might be the perfect option. But if you want a deck that can accommodate activities like grilling and swimming, then a deck is likely the better choice. 
Maintenance Tips For Both Decks And Patios
Decks and patios both require routine maintenance in order to keep them looking their best. Here are some tips for keeping your deck in good shape:
Patios also require regular maintenance. Here are some tips for keeping your patio in good shape:
So, what's the difference between a deck and a patio? The main difference is that decks are raised structures while patios are typically at ground level. 
Decks offer more privacy and can be used for activities such as dining or sunbathing, while patios often provide more space for gatherings or landscaping. Both decks and patios have their own unique benefits, so it ultimately comes down to what you're looking for in your outdoor living space. 
The deck patio debate affects most homeowners, but it doesn't have to affect you. However, if you're still not sure which one is right for you, get the help of a professional contractor. Their expertise will help you decide what's best for your outdoor space. get in touch – we would be happy to help!