You might be thinking about getting a new deck, or you're just curious about what's this fascia board on deck that every deck builder is talking about.
In a nutshell, it's a small feature that improves both the functionality and the aesthetics of your deck. Of course, there's much more than that to it, but we'll dive deeper in a second.
Here at Deck Bros, we take every deck feature into consideration when building our decks. We don't want to sacrifice its quality just to save some money. Besides, you'd be surprised to find that fascia boards are not so expensive after all.
Let's begin!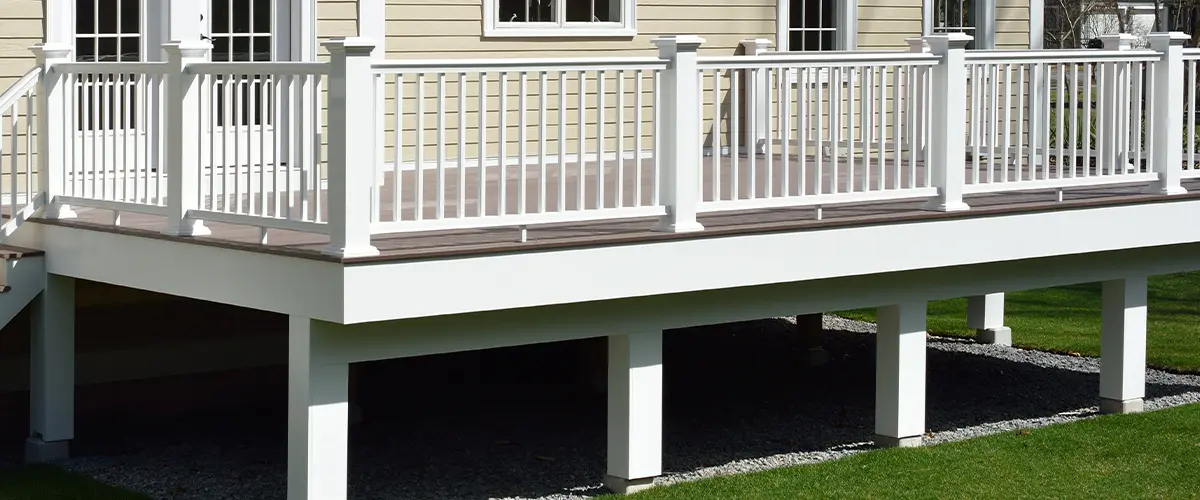 What Is A Fascia Board On Deck
A fascia board is a small and often overlooked feature on a deck that serves several purposes.
Primarily, it hides the end of the decking material and creates a more finished look. It can also help to protect the decking material from moisture and weather damage.
As TimberTech puts it, "a deck board fascia is the board that runs around the perimeter of the deck for a seamless look."
How To Choose A Fascia Board
When it comes to selecting fascia boards, stick to the same material you're using for your deck.
There are several options when it comes to wood and composite decking fascia. If you're building a cedar deck, you'll need a cedar fascia board. At the same time, a Trex composite decking will look better with a Trex fascia board instead of a pressure treated fascia.
When it comes to color selection, the rules are the same. We recommend choosing a color that matches with your deck or railing or one that complements. If you have a more decorative fascia, choose a color that highlights this feature and uplifts the looks of your deck.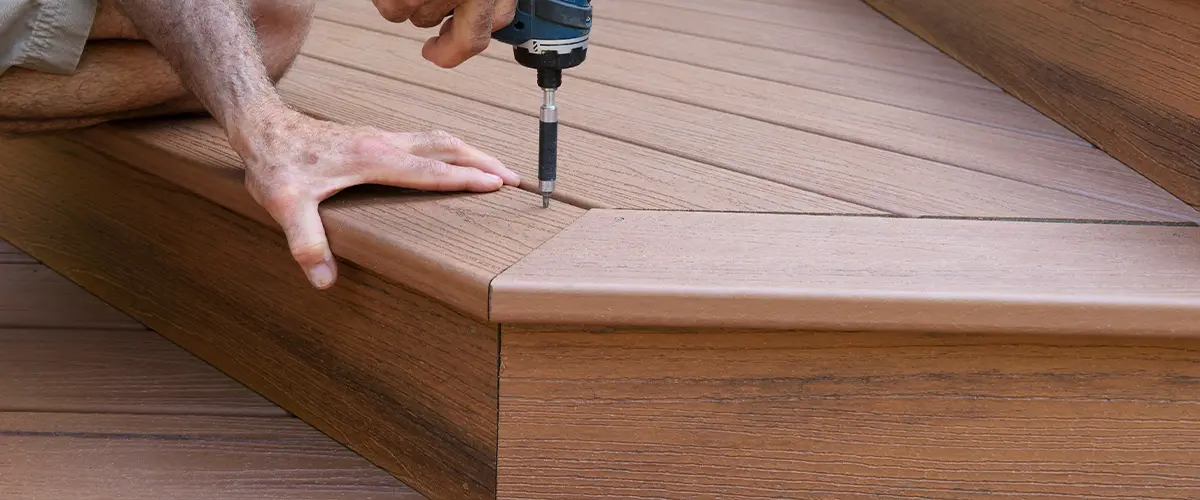 How To Install Fascia Board On Deck
Before you get started, measure the perimeter of your deck to figure out how many boards you'll need.
Cut the lumber to fit snugly around the base of the deck and attach them to the rim joists using an adhesive or fastener. Miter the corners based on your deck's angles, then paint or stain the wood to suit your taste.
When staining, make sure you're using the same type of stain as on your deck, otherwise you risk having two different colors on your new deck.
There are two main fascia materials on the market, at least when talking about deck fascia.
Wooden fascia boards are available in different widths and thicknesses. The most common width is 5-1/2 inches, but you can also find 3-1/2 inch, 7-1/4 inch, and 11-1/4 inch widths.
Thicker fascia boards are more durable and are less likely to warp or bow. However, they're also more difficult to work with and require more tools.
If you're planning to stain your wood fascia, use a semi-transparent or transparent stain. These stains will still let the natural wood grain show through while providing some protection from the elements.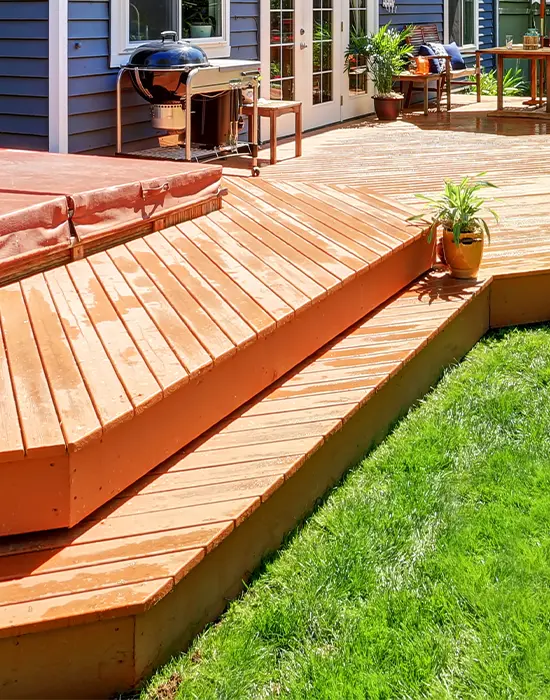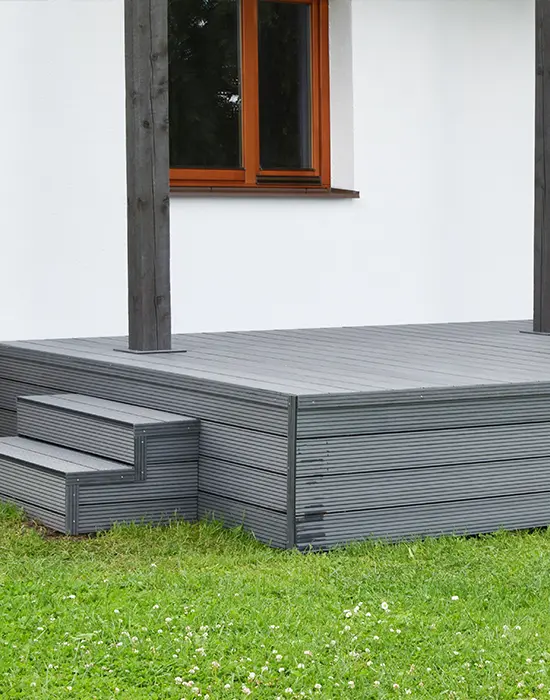 Composite fascia is made of PVC, recycled wood chips, or plastic and is available in many colors. It's a more durable option than wood fascia and doesn't require any painting or staining.
However, composite fascia is more expensive than wood and can be difficult to cut. If you're not comfortable using a saw, you may want to have the composite fascia boards cut to size at the store before you buy them.
Like all composite materials, a composite fascia will be a long-term investment that will require no on-going maintenance costs.
The Cost Of Fascia Boards
The cost of fascia boards depend mainly on the material it's made of, and its length. Let's look at some different fascia prices.
A 2×12-16′ pressure treated wood grade #1 rated with ground contact costs around $75, but usually more. You'll want to add the finish and even some intricate design to create a more appealing look for the board.
A 12 in by 12 ft Trex fascia will range from $80 to $150. Add to this the installation cost and the level of quality you want, and budget at least $200 for each board. Fiberon and Deckorators fascias are a little more affordable, but offer a lot less options and flexibility.
A 2×6-16′ S4S CEDAR PREMIUM KNOTTY 1F will cost you around $70. Like the pressure treated wood, you'll have to add the sealant or stain, the fascia trim, but also any additional cost if you want to create a more intricate design for it.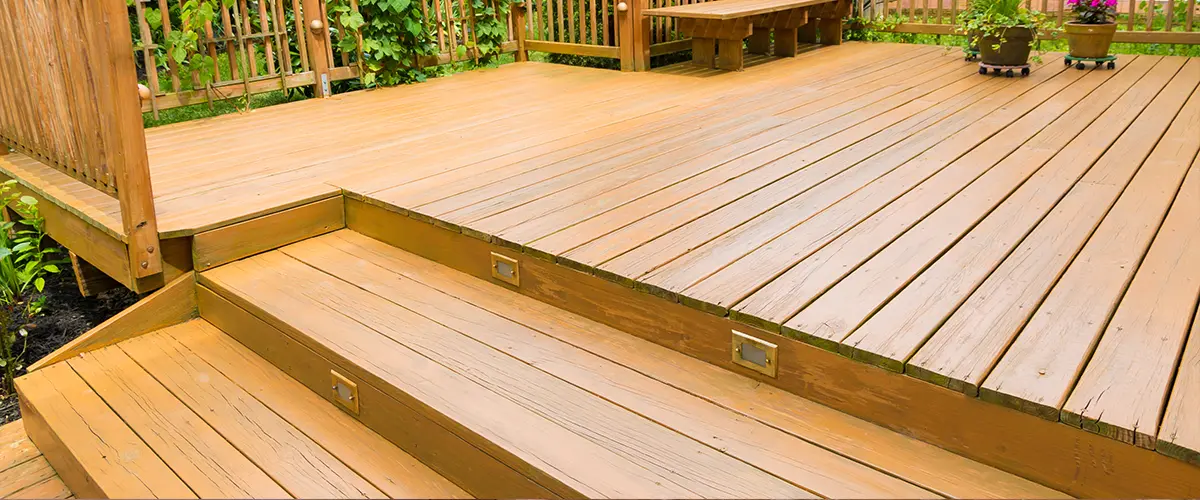 That's everything you need to know about a deck fascia! While it might seem useless and unnecessary, know that a fascia board can make the difference between a finished deck and a cheap, dated deck.
It finishes the look of your deck, it can protect the decking materials better, and it simply makes your deck look better.
Here at Deck Bros, we're taking care of everything from top to bottom. We're getting the deck building permit, guiding you through materials, offer professional installation (including fascia installation), warranties, and we even do follow-ups for all our customers.
We offer a complete deck building service – the best in Omaha Metro Area!
If you're ready to get your new deck building started, we're at your service in Omaha, Papillion, Bellevue, Gretna, Elkhorn, and more of Nebraska! Call us today at (402) 369-5724 or request a quote and let's talk!