Here Are The Pros And Cons Of Each So You Can Make The Best Decision For Your And Your Family
Getting a deck or patio is a great first step to making the most of your backyard area. But, which best suits your wants and needs when it comes to deck vs patio?
In this post, you can find out the differences between decks and patios.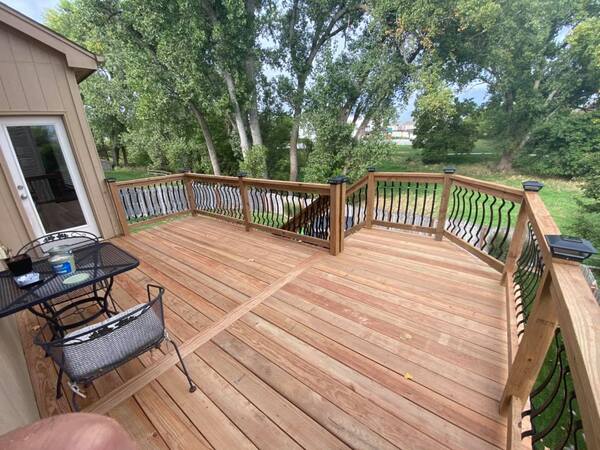 What Is A Deck?
A deck is a structure, generally made from wood, usually attached to the back of a house. It can be level with the ground, slightly raised, or on the higher levels.
You can choose from newer materials like composite. It's a blend of wood and plastic fibers. This gives it more durability and less maintenance than wood.
What Is A Patio?
A patio is a paved area usually found in the backyard. It can be made from stone, brick, concrete, and other similar materials. It's level with the ground or rises slightly above it.
Is A Deck vs Patio Better For Your Home?
When it comes to decks vs patios, the main differences are in look and potential height off of the ground.
Decks tend to be better if you like the wood look more than stone. They're easier to install in uneven yards than patios. New composite materials make decks last longer and are way less maintenance.
Patios are better if you like the look of stone more than wood. They're less of an investment than decks, easy to maintain, and have a long lifespan.
Deck Pros And Cons
Pros
Higher resale value
Offers a view if you get a raised deck
You can paint or stain them many different colors
Composite materials offer more durability, longer lifespans, and less maintenance than wood
Cons
Higher cost
May need permit
Weight restrictions
Patio Pros And Cons
Pros
Lower cost to install
Low maintenance
Long lifespan
Doesn't typically need a permit to build
Cons
More slippery
Can stain
Longer process to install
You May Also Like To Know