The city of Omaha, NE has its own unique weather and environment that must be considered when choosing the best deck material options and materials for your outdoor space.
The extreme temperatures, precipitation levels, wind, snowfall, and ice can play an important role in determining the longevity of your decking material.
Knowing the best options for long-term durability is essential to ensuring you get the most out of your investment.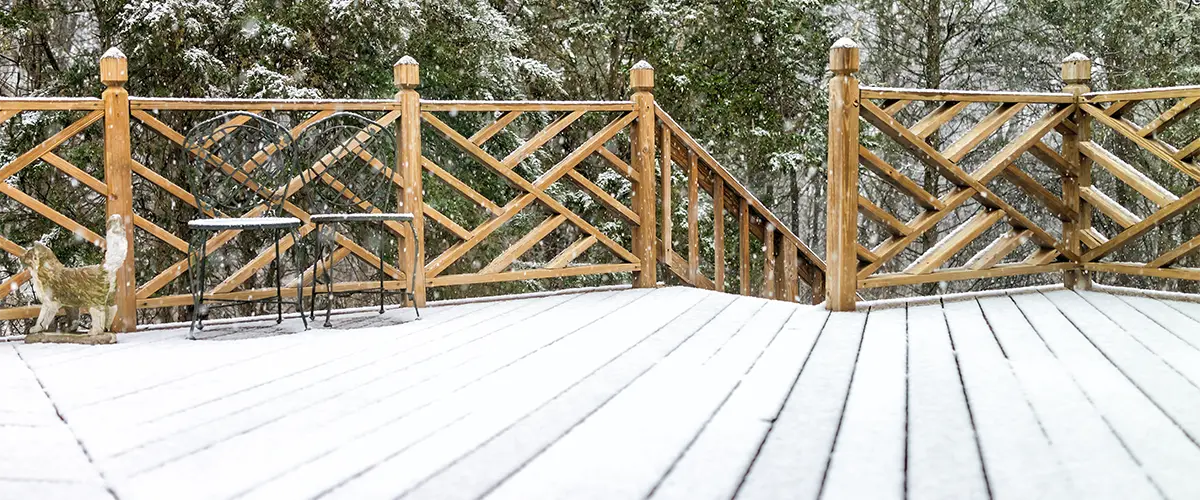 Understanding Weather Considerations For Deck Materials In Omaha, NE
Omaha, NE experiences drastic temperature changes, high humidity levels and considerable amounts of rain, snow and ice throughout the year.
Extreme Temperatures And Climate Factors
Extreme temperatures and climate can significantly affect the durability of deck materials. Temperature fluctuations, humidity, precipitation and wind all have an impact on various types of decking material in Omaha, NE.
Wood, for example, will fare better in areas with milder temperature changes throughout the year. This is because wood expands when exposed to rising temperatures, resulting in gaps or separation between boards, ultimately weakening the board.
Furthermore, excessive moisture from rainfall or water accumulation can cause mold growth on wood's surface if not cleaned off immediately.
On the other hand, composite decking materials such as PVC and pressure-treated lumber tend to withstand both heat and moisture better than natural timber – making them excellent deck material options for Omaha's weather conditions.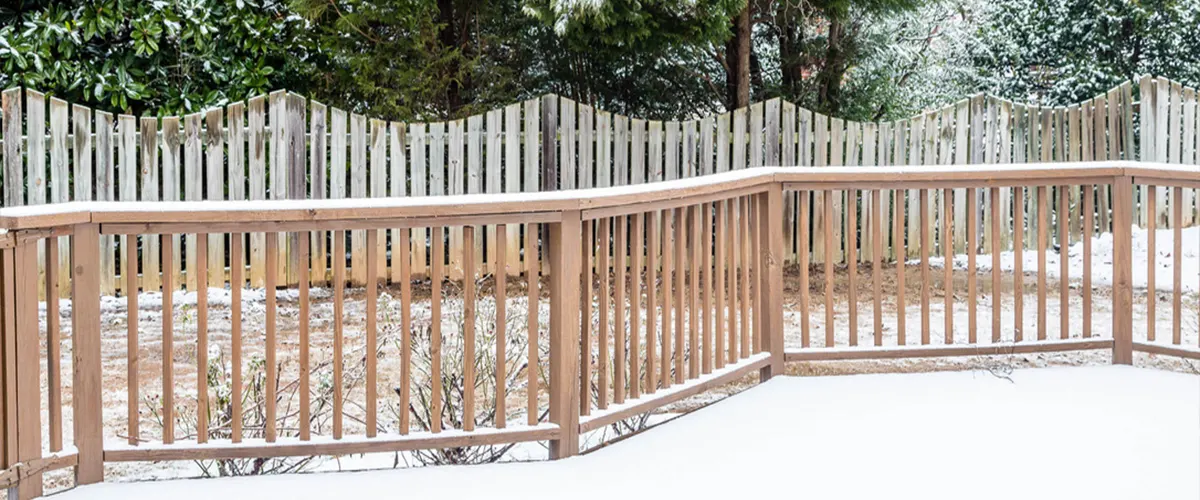 Moisture, Wind, Precipitation, Snow, And Ice
Omaha, NE experiences extreme weather conditions year-round and homeowners need to consider these factors when selecting deck materials.
Composite decking helps prevent this problem by using a combination of plastic and real wood fibers, which are bonded together with an adhesive that won't allow moisture through.
PVC decking is also water-resistant, providing less susceptibility to potential rot caused by moisture buildup on decks.
Precipitation can lead to pooling around support posts or any weak points and compromise the integrity of your outdoor structure. Likewise, snowfall must be addressed quickly before it accumulates and poses safety hazards too.
Best Deck Materials For Omaha's Weather
Let's look at what are the best deck materials for Omaha's weather.
Composite Decking With Weather-Resistant Features
Composite decking is a great option for Omaha homeowners who want to enjoy outdoor spaces, even in the unpredictable weather conditions. 
Composite decking is constructed of advanced resin and wood fibers, making it highly durable and long-lasting against warping and fading due to changing temperatures.
Many brands, like Trex, TimberTech, Deckorators, and others, use blended technologies that exhibit exceptional resistance to moisture, temperature changes, and structural damage so it can stand up in even cold or hot climates with extreme temperatures. They're also resistant to insects, rot, and fungi growth.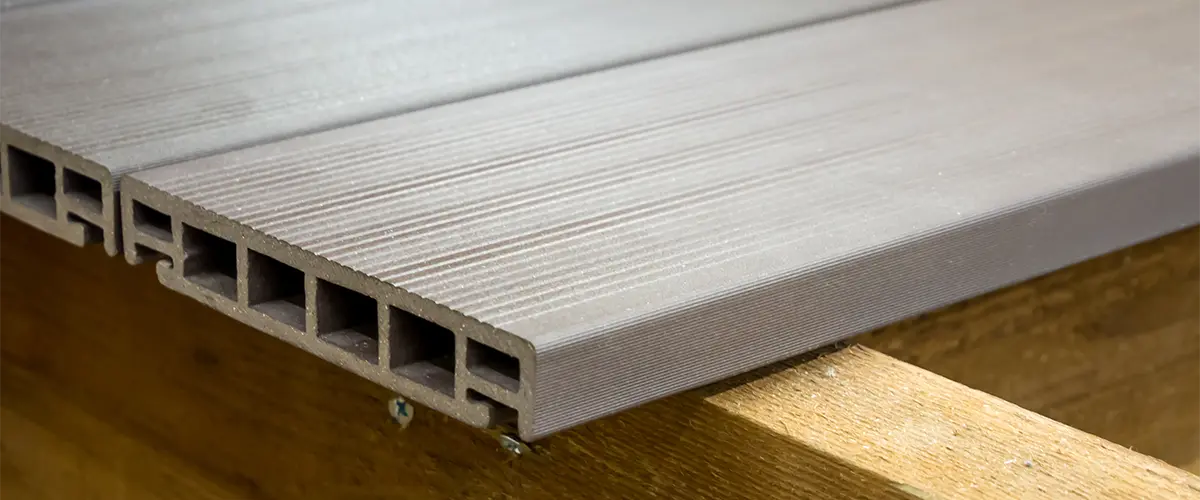 PVC Decking For Moisture Resistance
PVC decking is a great option for Omaha homeowners looking to protect their outdoor space from moisture damage. The polyvinyl chloride (PVC) material for composite deck boards is durable, resists splitting and rotting, and won't suffer any structural damage caused by moisture or temperature changes.
With proper installation and maintenance, PVC decks create a highly stable structure that can last for years in the fluctuating weather conditions of Omaha.
Due to its resistance against water damage, you won't have to worry about mold and mildew growth (although this can happen). This is particularly helpful during periods of heavy snowfall or other forms of precipitation in Omaha.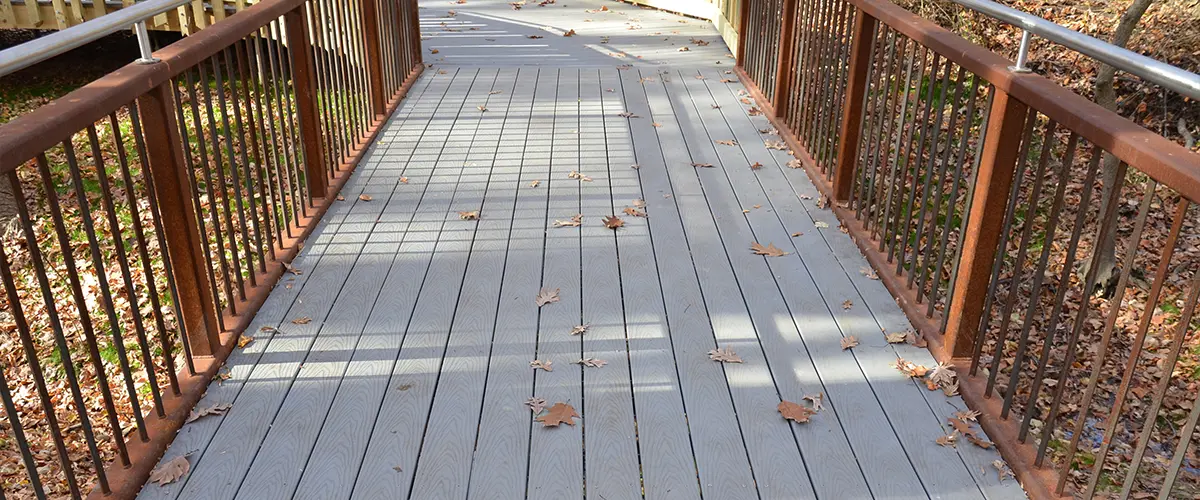 Hardwoods With Protective Coatings
Hardwood materials are popular for decking surfaces because of their appearance, durability, and longevity. Common hardwood materials used in decking are:
Even if these hardwoods can withstand extreme weather much better than the usual cedar or pressure-treated wood, they still need regular maintenance to ensure you'll enjoy their complete lifespan.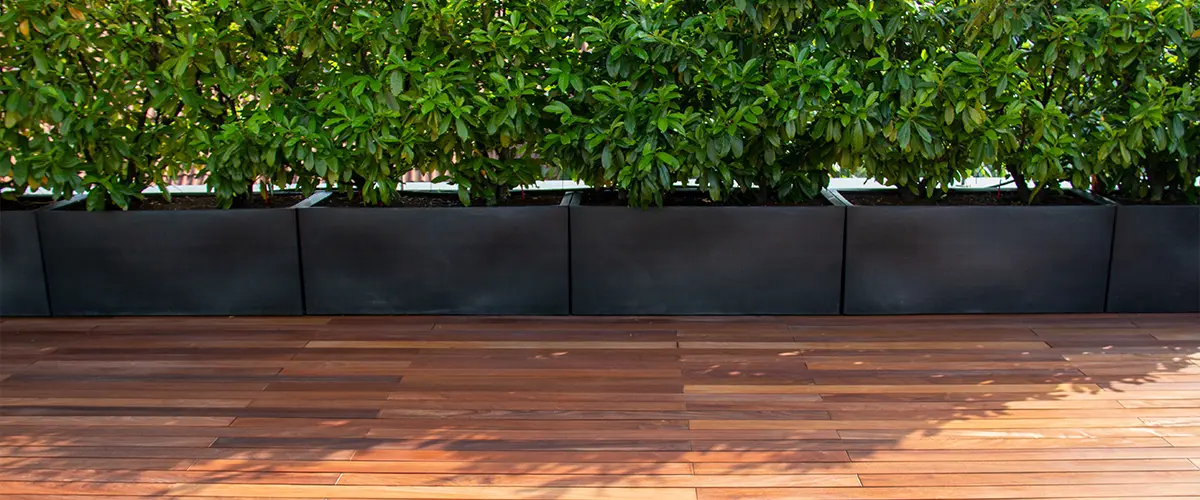 Maintenance Tips For Omaha's Weather-resistant Decks
Regular maintenance is key for Omaha weather-resistant decks, including power washing, staining, repairs, and inspections to keep your outdoor space 100% safe and functional.
Regular Cleaning, Inspection, And Protective Coating Application
It is important to remove snow and ice from your deck in Omaha, NE throughout the winter months.
Not only will leaving un-shoveled snow or untreated ice damage the materials of your deck, but it also can be a hazard for friends and family that use it.
The best ways to remove snow and ice safely is by using a broom for gentle removal of surface layers or with a plastic, rubber-blade shovel used scraping parallel from the wood grain out of the wood.
Avoid breaking up large patches of frosty by stamping because it can cause irreparable splintering.
Proper Drainage And Airflow
Proper drainage and airflow is key if you want to keep your deck in pristine condition throughout the years. 
Without adequate airflow beneath the surface of your deck, moisture buildup can cause a range of problems including mold growth, rotting wood planks or fasteners, warping construction materials and even insect infestations.
A drainage system like the Trex RainScape is ideal to ensure there's no water pooling on or beneath your deck, and a good decking installation is enough to ensure proper airflow.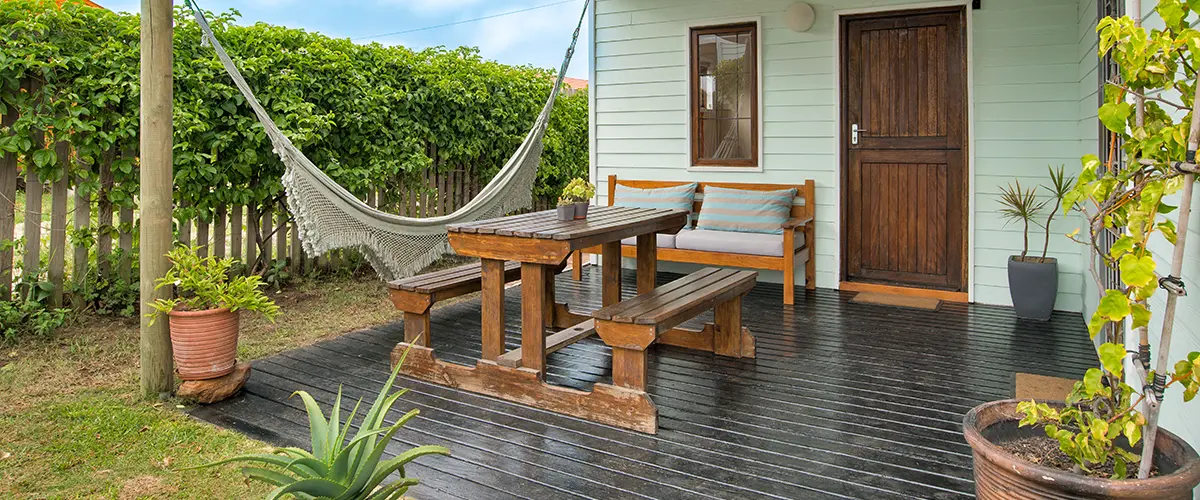 Deck Installation And Design Tips For Omaha's Weather
Be sure to enlist professional assistance from construction experts in Omaha, NE to ensure your deck is designed and installed correctly for the weather environment.
Consider Safety And Aesthetics In Design
Creating a beautiful outdoor living space in Omaha, Nebraska, starts with an honest consideration of safety and aesthetic design. City of Omaha Planning Department guidelines set standards for frontage, orientation, parking, perimeter effects, and design quality, ensuring that decks look great and are safe.
When designing or remodeling a deck for your home in Omaha, take into account important features such as:
All these elements can be used to create an attractive outdoor space while ensuring maximum safety levels.
It is also essential to use materials that are durable enough to withstand intense temperatures in summer months as well as heavy snowfall during wintertime.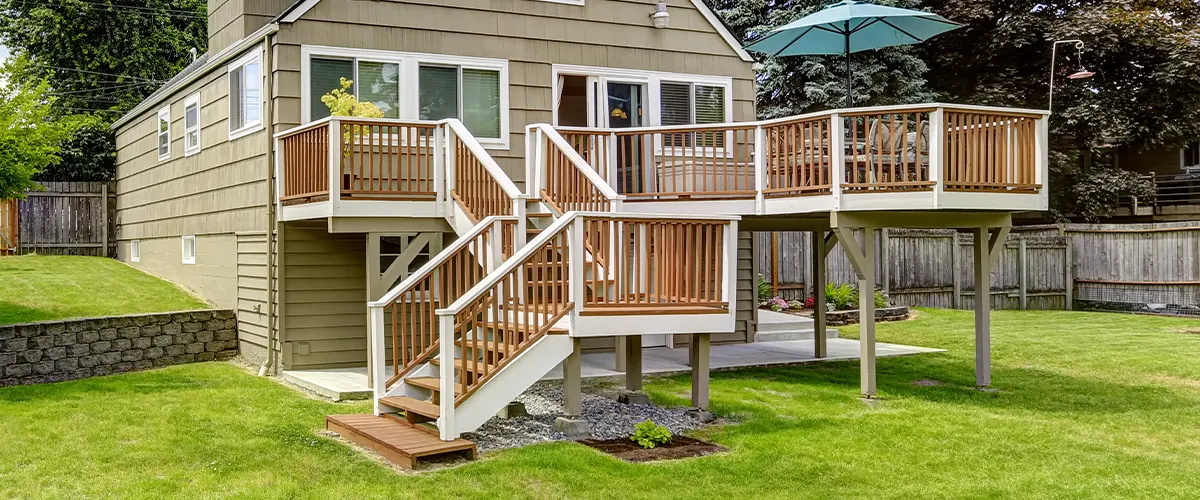 Choose Experienced Professionals For Installation
When it comes to the best decking installation in Omaha, NE, it is crucial to choose experienced professionals.
For one thing, an experienced contractor with specialized knowledge of Trex®, Azek® or Deckorators railings and framing will be aware of any specific codes related to installing decks in Omaha.
In addition, certified installers have experience working around harsh weather conditions like extreme temperatures or snow/ice removal – important aspects for successful outdoor structure installation in Nebraska.
Here at Deck Bros, we offer professional and reliable deck building installation for homeowners in Omaha, NE, and surrounding areas. We take everything into consideration, including the weather here, your needs, and your preferences!
Choose The Right Materials For Your Needs And Budget
Choosing the right deck material can be a daunting task, as it's vital to factor in cost, quality, and weather considerations.
However, with careful planning and consideration of all factors involved with deck materials weather it is possible to balance cost with durability.
For example, pressure-treated wood decking is popular because of its affordability but may require more maintenance than other materials like composite or PVC decking.
However composite and PVC are not only durable against harsh weather conditions but also need less frequent maintenance down the line making them an ideal choice over some cheaper options like pressure-treated wood.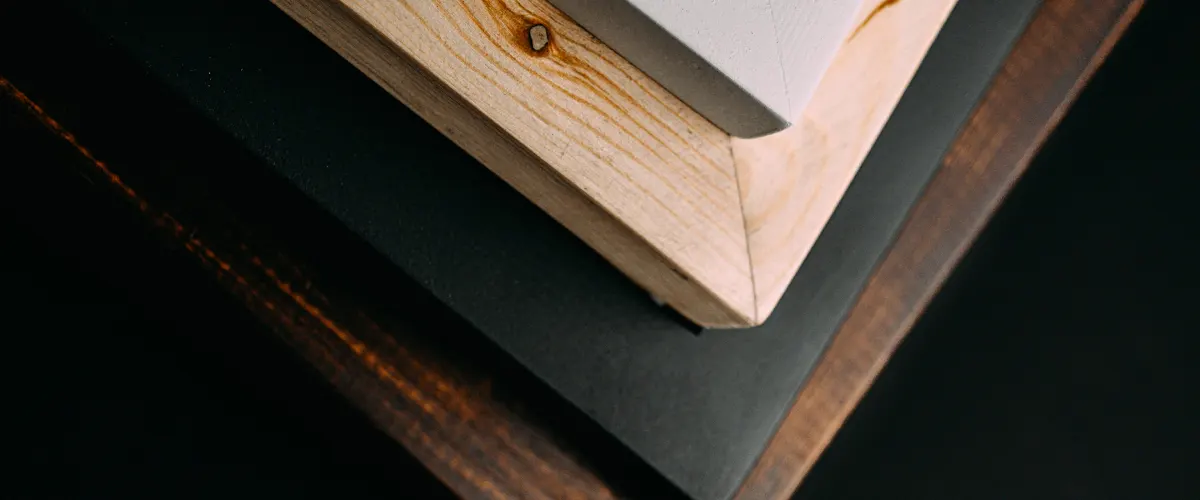 Materials including composites and certain types of hardwoods may be ideal due to their higher level of durability compared to softwoods. If you want to take your deck's structural stability even further, aluminum frames are the best for that. 
It is important to consider how much wear your chosen materials will endure over time under various types of elements exposure – i.e., UV rays from sun or heavy rain etc. It ultimately comes down to the quality of the materials and its regular maintenance.
One thing's for certain, PVC and composite decking have an advantageous 25-year warranty against fading and staining, giving you peace of mind that your outdoor structure will last for many years.
Pressure treated wood remains one of homeowner's favorite decking material. This material is affordable and looks good, but it requires regular maintenance once every 2 – 3 years. Even so, pressure-treated lumber is one of the weakest decking materials on the market, costing you much more in the long-run than a composite or PVC deck.
The quality of deck materials and the weather around Omaha, NE have a major impact on how long your deck will last.
As one of America's coldest cities, winter here can be harsh – extreme temperatures, rain, snow and even ice can cause significant damage to traditional pressure-treated decks and even some composite decks.
To ensure lasting value from their outdoor spaces, you should regularly seal and stain your deck.
At Deck Bros, we recommend our customers a high-quality composite decking material that'll last even in the harshest winters. We provide the best solutions for your outdoor space and give you a reliable and professional deck building service!