100% Satisfaction Every Time
Licensed, Bonded, and Insured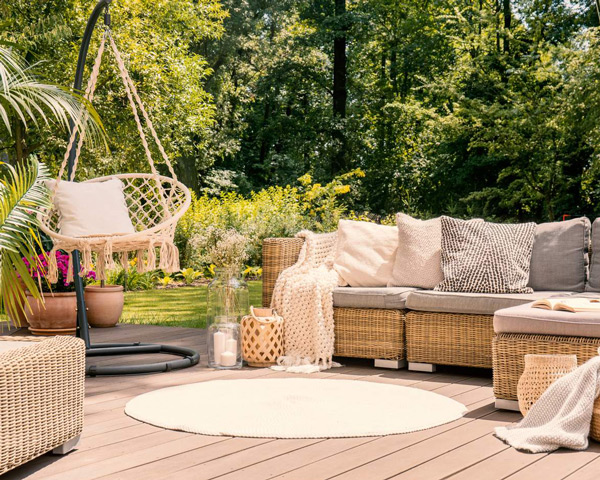 A New Way For You To Entertain At Home
The outside of your home makes a lasting impression on yourself and guests alike. A custom deck will improve your lifestyle and make an impression on your guests. Adding outdoor living space to your home can make your space feel larger and more inviting.
If you lack an outdoor space that looks and feels inviting, when friends and family come over, you feel cramped inside your home.
Getting a custom deck or renovating one you already have will give off a welcoming impression. Change the way you entertain at home for the better.
Make your backyard the perfect place to enjoy a cold drink with your friends on long summer evenings and reconnect over some of your favorite things in life.
Spend Quality Time Away From The World
We know exactly what it means when people say they want their outdoor space to be and feel special. A custom deck that looks good can make your whole backyard feel fresh and give that personal touch to your home.
If you love spending time in nature then there's nothing better than having a private space at home just for yourself. You can enjoy moments of peace outdoors, reading a book or having a glass of wine, and get that much-needed recharge time when life gets too hectic.
We'll help you build a backyard that suits your needs, your home, and your style.  You deserve to enjoy those special "you" moments anytime you want.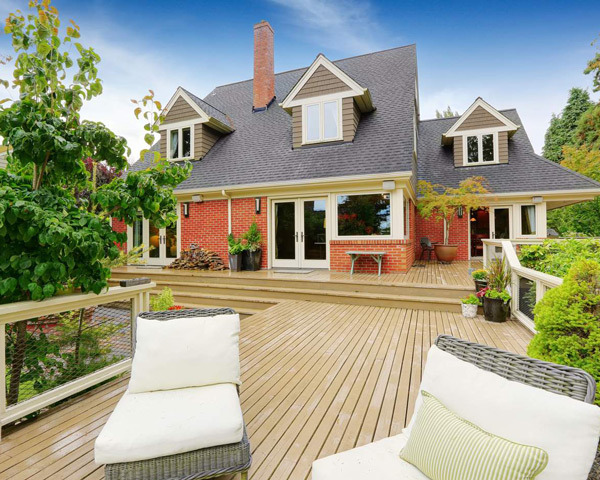 Whether you just need to renovate your existing deck or want to create a new one from scratch, our team of experts is able to assist you in finding the perfect option for your home.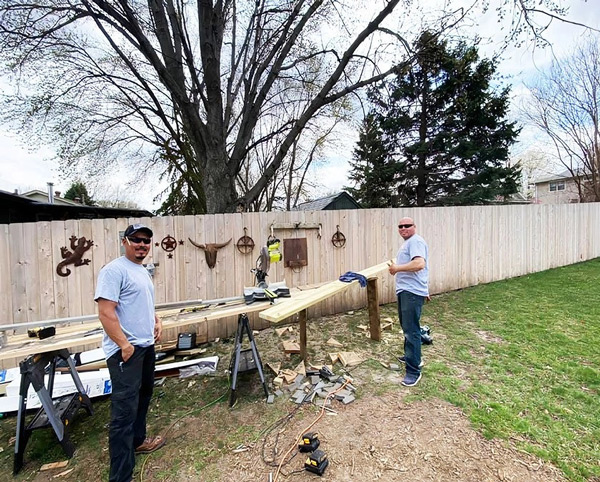 We're a local, family-owned business built on more than 30 years of experience in carpentry. When you work with us, not only will you receive decades of knowledge, but an unmatched customer experience, too. We value deep, meaningful relationships, and once you become our client, you're family to us.
We're passionate about building custom decks that will last for years through any harsh weather. We pay careful attention to structural details and the materials we use when we plan for your new deck.
If you're trying to create a long-lasting outdoor space for your home that also looks great over the years, you can trust us to help you make it happen.
Let our professional team redefine your outdoor space with a masterly designed and finished deck. We've got you covered through every step of the process, and all you have to do is relax and enjoy the journey.

Get in touch with us so we can talk about your project. We'll have a phone consultation to share your vision and see how we can help you bring it to life.

We get to work on your deck, using only high-quality materials. We're committed to delivering our best work, so our workmanship is backed by a 2-year labor warranty.

Get ready to enjoy your new, beautiful deck. Whether you want to celebrate with your friends or just enjoy it in private, make sure to make the best of it every time.
Licensed, Insured, and Bonded
100% Satisfaction Guaranteed
Over 30 Years of Experience in Carpentry
Here's What Our Customers Say…
Our goal is to deliver outstanding, long-lasting results, so we work hard to make sure every one of our customers is happy. We live by the mantra "100% satisfaction guaranteed." We will not stop until you are happy.
Luan and his team are awesome. He does a great job communicating what you need done, why you need it done, and how he will do it.
He doesn't try to oversell either, just gives you what you need. He's an expert in all things decking and I will be referring him to my peers any time I hear they need a new deck or a deck re-fresh and want to bring new life to their old deck.
On budget & more bang for your buck! Impressive design and very intuitive to what I was dreaming of what our new deck to be.
Only high quality materials were used and Luan was very good about communicating with us through out the entire process. Very nice and respectful crew.
We are so happy and now we are confident that our walk-out deck is sturdy and safe for our family to use for years to come.
What a refreshing experience! On time. On budget. On spec. Honesty, Integrity, and work ethic are in full display.
If you you want your job done on time, on budget, and to your satisfaction, Call Luan and Deck Bros Unlimited. Right on the money!
Get A Deck Tailored To Your Needs And Make The Most Of Your Outdoor Space