Covers For Decks In Omaha, NE
Want to use your deck regardless of the forecast? Get a cover for your deck in Omaha and embrace the outdoors any season!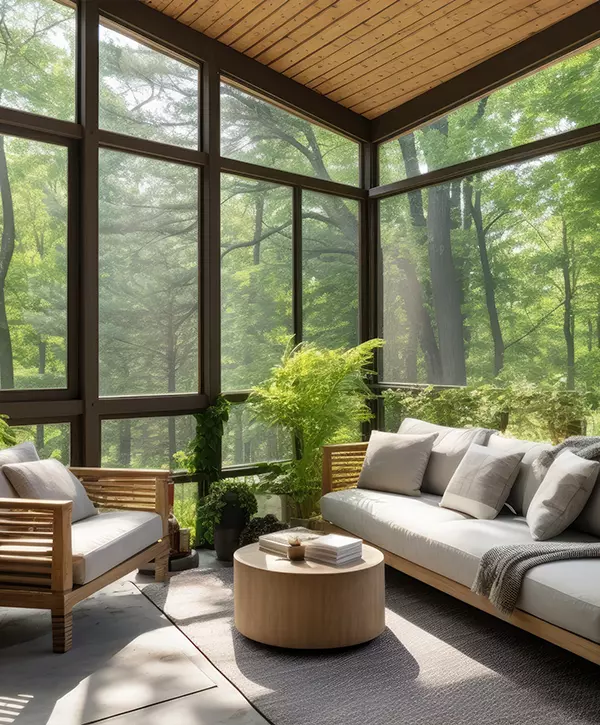 Covered decks offer a versatile solution for all-weather outdoor enjoyment. An essential addition to any Omaha home, they provide shade during the scorching summer heat and shelter from rain or snow, allowing your deck to be a year-round living space.
These covers for decks are available in a wide range of materials, including aluminum, wood, vinyl, and more, each offering unique aesthetic and durability benefits. Here at Deck Bros, we build custom covered decks for most of our customers, so whatever your vision is, we can make it happen.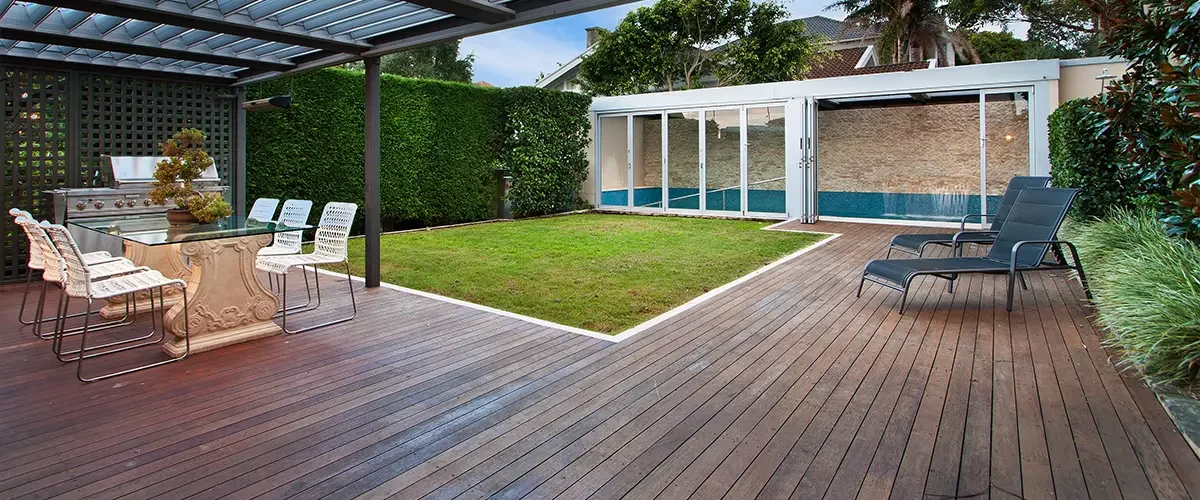 3 Ways Covered Decks Uplift Your Outdoor Space
Right off the bat, the biggest benefit of a covered deck is that it's covered, so you won't have to deal with the scorching summer heat in Omaha or the nasty winters we get there. But the benefits don't end here.
A Cover Completes Your Deck
A deck cover truly completes your outdoor space by transforming it into a more functional, versatile area. It offers a seamless transition from indoors to outdoors, extending your living space and allowing you to enjoy the beauty of your backyard without being overly exposed to the elements. With a covered deck, you have the freedom to choose whether to bask in the sunshine or chill under the shade, ensuring greater flexibility for all your outdoor activities. A covered deck is the finishing touch that enhances your outdoor experience and increases the overall value of your home.
Covered Decks Will Last Longer
A covered deck naturally has a higher resistance to the wear and tear of harsh weather, helping to keep your deck in pristine condition for longer periods. The cover acts as a shield, protecting the deck from direct exposure to sunlight, rain, and snow, which can cause fading, warping, or even rotting of the deck materials over time. This protection can reduce the frequency of maintenance tasks such as staining, sealing, and painting and extend the overall lifespan of your deck. Additionally, a covered deck is less likely to harbor mold and mildew, which can quickly degrade wood and composite materials.
You Can Use A Covered Deck All-Year-Round
Regardless of Omaha's changing seasons, a covered deck ensures you can enjoy your outdoor space all year round. In the sweltering summer, the cover provides relief from the intense heat, allowing you to relax in a cool, shaded spot. Likewise, during the mild fall and spring, you can comfortably host barbecues or dinner parties without worrying about sudden showers or the harsh midday sun. In the frosty winter months, with the right outdoor heating, you can still enjoy your morning coffee or a cozy evening under the cover, watching the snowfall.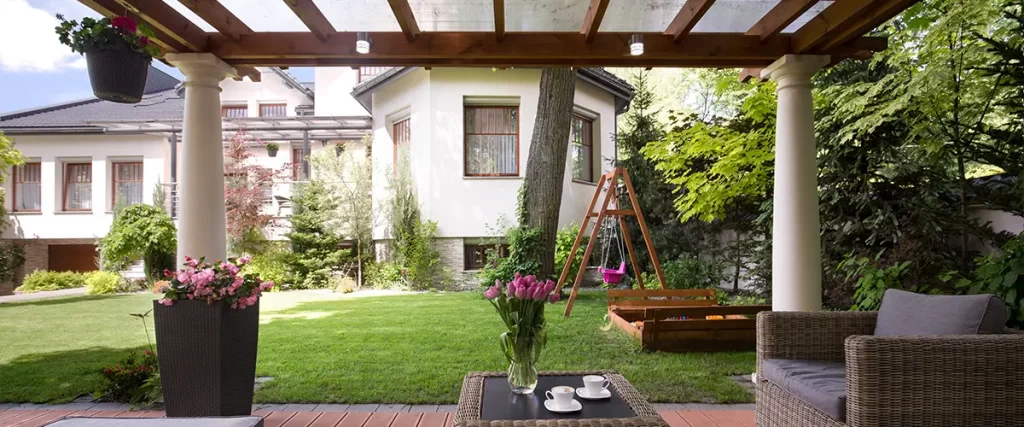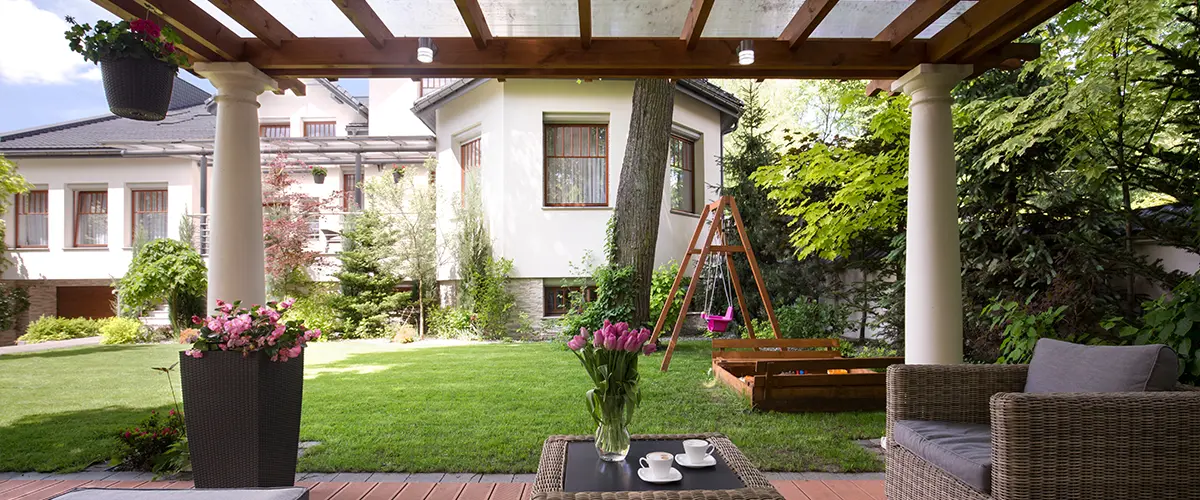 The cost of a covered deck can vary significantly based on the size, materials used, and the complexity of the design. On average, homeowners in Omaha can expect to pay anywhere from $5,000 to $20,000 for a professionally installed covered deck.
Basic deck covers made from budget-friendly materials like pressure-treated wood can be on the lower end of the cost spectrum. However, if you opt for higher-grade materials such as composite wood, vinyl, or aluminum, or if you desire a more intricate design with additional features like built-in seating or lighting, the cost can increase significantly.
If you want to add a cover to an existing deck, the project shouldn't cost more than $5k for an upscale aluminum cover. If you choose the pressure-treated wood custom cover, you'll pay much less.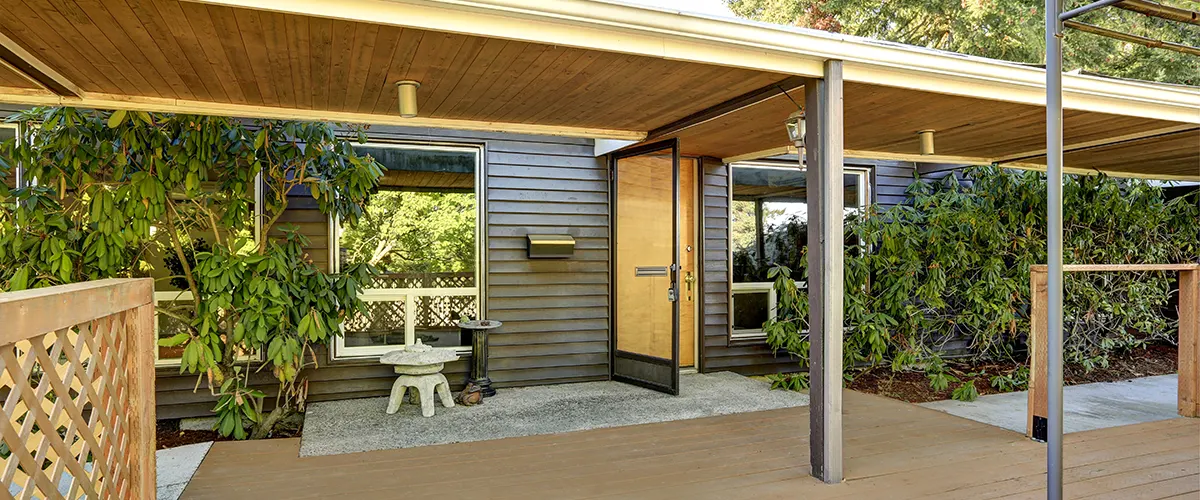 Pergolas Vs Covers For Decks
When deciding to enhance your deck's functionality and appeal, you may find yourself torn between a pergola and a deck cover. Both options offer unique benefits and have certain drawbacks.
A pergola is an open structure, usually made of wooden columns and a lattice roof, designed to support climbing plants, thereby providing a natural shade.
Pros:
Pergolas provide a unique aesthetic appeal, adding a touch of elegance and charm to your outdoor space.
They serve as a beautiful framework for climbing vines and flowers, creating a lush, green living canopy.
Pergolas allow for ample air flow, keeping the area beneath cool and comfortable.
Cons:
Pergolas do not offer full protection from rain or snow, limiting their functionality in adverse weather.
Over time, the plants may require regular maintenance to prevent overgrowth or disease.
A deck cover, on the other hand, is a solid structure that provides complete protection from the elements.
Pros:
Deck covers provide full protection from sun, rain, and snow, making your deck usable in any weather.
They can be constructed from a variety of materials to match the style and aesthetic of your home.
Deck covers can incorporate lighting, fans, and other fixtures to enhance comfort and usability.
Cons:
Unlike pergolas, deck covers do not provide the same natural, open-air feel.
Depending on the material, deck covers may require more upkeep than pergolas to maintain their appearance and durability.
In essence, your choice between a pergola and a deck cover will be strongly influenced by your specific needs, aesthetic preferences, and the climate in your area.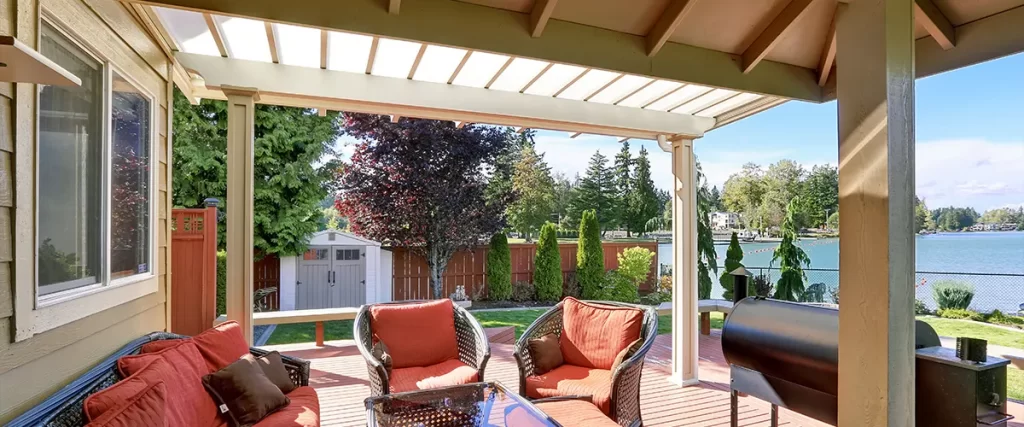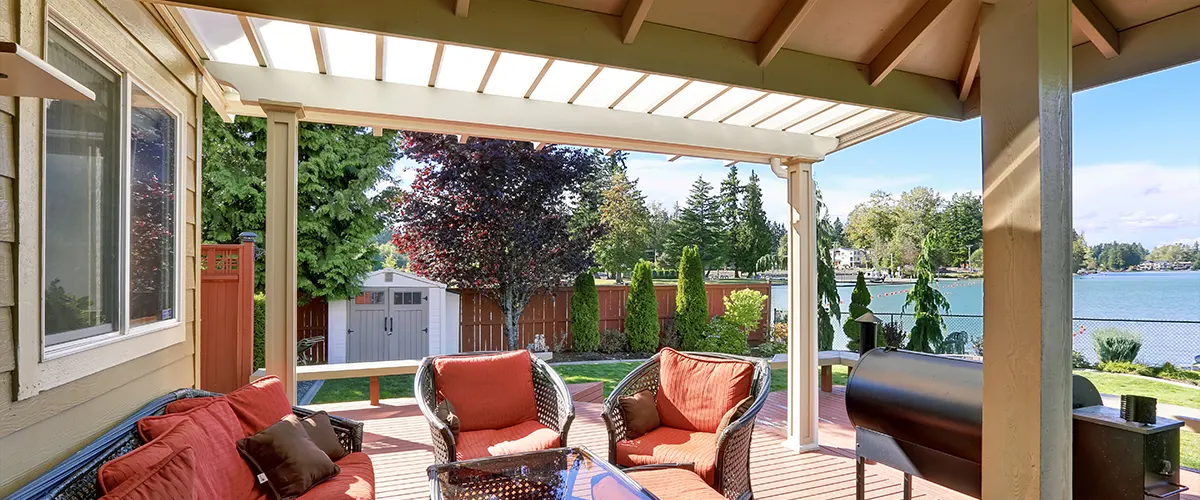 Custom Covered Decks From Omaha's Best Builder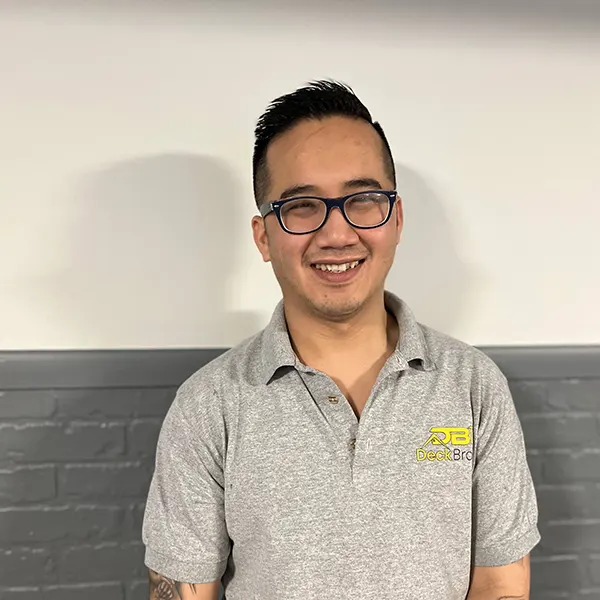 Knowing for a fact that your new covered deck will last for decades gives you the peace of mind you need to enjoy it to the fullest. Everything we build is built responsibly and up to the highest safety standards, as we're fully committed to your project's success.
If you want a cover for decking, Deck Bros has got you covered with a superior product, a smooth installation process, and ongoing support even after the job is done.
Get a free quote for your covered deck, or call us directly at (402) 369-5724.