The Best Patio Enclosure In Omaha, NE
Want 12 months of good weather on your patio or deck? Check out our patio enclosure service!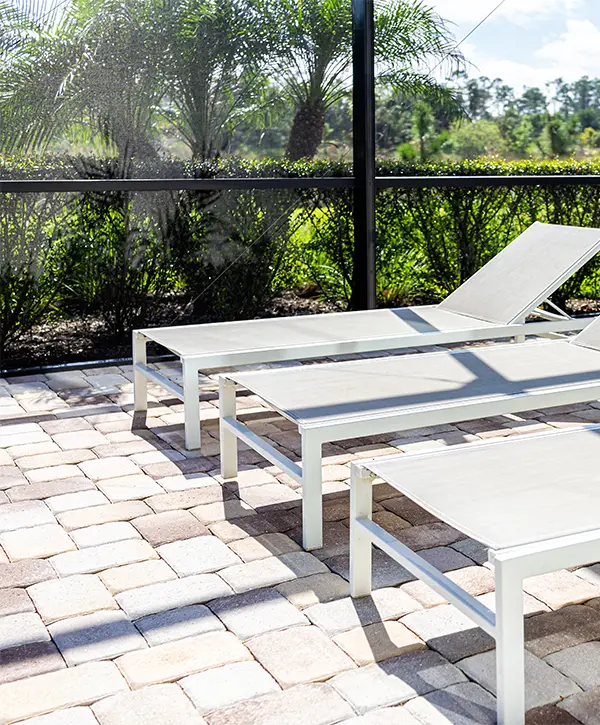 Did you ever want to spend time outdoors, but the rain wouldn't stop, or it was simply way too hot to even step on your deck?
This is common in Omaha, and we've had many customers who wanted a solution. They wanted to use their deck or patio 12 months a year, no matter how hard it poured, how scorched the earth was, or how fast the wind blew.
In fact, the solution is quick, simple, and reasonably priced – a deck or patio enclosure! Here's everything you need to know about our patio enclosure in Omaha, NE.
Use Your Deck 12 Months A Year With A Reliable Enclosure!
At Deck Bros, we always strive to exceed expectations and never settle for less. We value your time and investment, so we are committed to going above and beyond. With us, you can reap all the benefits of working with a top-tier contractor and getting a premium and reliable patio enclosure.
The Benefits Of Deck And Patio Enclosures
Enclosing your deck or patio is probably one of the best choices you'll ever make. It means you'll be able to enjoy your outdoor space throughout the year, no matter the weather. Patio enclosures are also fairly affordable, so you can enjoy all these benefits without breaking the bank.
Enclosing a patio or a deck is like completing it with the last piece of the puzzle. It finishes the look and ties everything together. If you're working with a professional builder, your patio enclosure will look beautiful and leave passers-byes in awe.
Higher Protection From The Elements
A patio enclosure means rain won't touch your outdoor space ever again. Everything on your deck or patio will be sheltered, and you won't have to move it around whenever it rains. Even if the decking or outdoor furniture is not treated, they'll be 100% safe in an enclosed space.
With higher protection from the elements comes much easier and less frequent maintenance. You won't have to swipe the decking so often, as the wind won't bring in leaves and debris on it anymore. All you'll need to clean is the dirt on your shoes when you get home.
Enclosing a patio or a deck increases your property's value. Potential buyers love having these spaces enclosed because it saves them from a lot of maintenance and even repairs. Professionals estimate that patio enclosures' ROI is 70% at a minimum!
Homeowners Around Omaha Love Our Complete Decking Services
We've already built dozens of covered decks and patio enclosures for homeowners in Omaha and surrounding areas. People love working with us as we're reliable, professional, and highly skilled in our craft. Here's what they say about working with Deck Bros.
I consider Deck Bros one of the best companies I have ever worked with. 
I had my old deck taken down and a new deck designed and erected all in a period of six days. Luan the designer allowed changes throughout the 6 days. 
The crew was tremendous in their work assuring the work met all safety requirements as well as starting each morning and keeping grounds cleaned up each evening as well as keeping us informed of how the job was progressing. 
If I'll ever need another deck I would never consider another company but Deck Bros. They are the best.
I found Deck Bros on Facebook & gave them a call. The owner Luan was very pleasant, came out and gave me a quote on the spot.
I HIGHLY recommended this company for your decking needs, Luan's employees were so much fun to be around. They didn't have any issues with the dogs being around checking on their work.
They were all very professional & worked hard, arriving early & getting to work. We even did some salsa dancing to the music. They went above and beyond, and no request was an issue.
Thank You, Luan, and the main guys that were there every day, Christian, Carlos & Leo.
Best Types Of Patio Enclosures For Omaha Homeowners
Multiple types of patio enclosures are built with different materials that serve different needs. Let's look together at what would work best for your particular needs!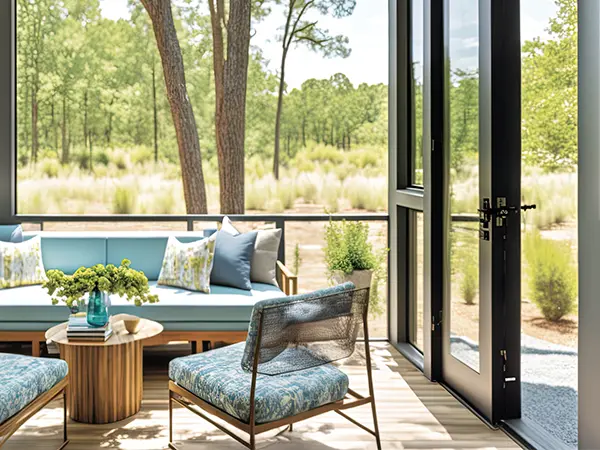 A patio screen enclosure is an ideal solution for Omaha homeowners who want to enjoy their outdoor space without worrying about mosquitos or flies.
This type of enclosure uses a strong and durable mesh that protects from rain, wind, and sun and keeps out pesky bugs and flying insects. It's easy to install, cost-effective and requires very little maintenance.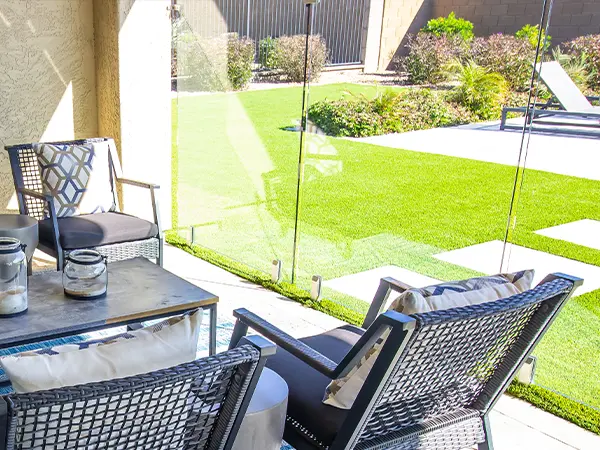 A glass patio enclosure is a perfect option for those who want to use their deck or patio throughout the year. Glass enclosures will shelter your outdoor space from rain and wind, but not so much against sun.
The good part about glass enclosures is that it gives you maximum visibility while letting natural light in during the day. It's a chic and modern touch to any outdoor space.
An aluminum patio enclosure is a highly popular option for homeowners that value long-lasting quality and reliability.
Aluminum enclosures are durable, reliable, low-maintenance, and fit any home style well. 
It doesn't require frequent cleaning or repainting and is strong enough to withstand extreme weather conditions.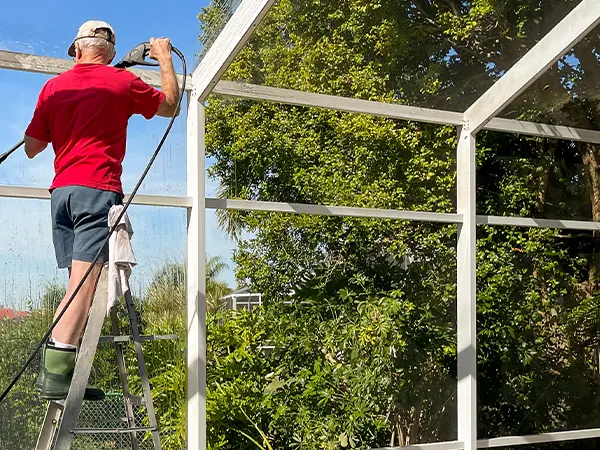 A vinyl enclosure offers you a dry, warm, and protected space at a highly affordable price – making vinyl one of the most sought-after patio enclosures on the market. You could consider getting panels that slide on tracks, like curtains, to enhance this enclosure.
Clear vinyl enclosures allow you to enjoy a great backyard view while keeping it warm and dry. These are available in different levels of thickness and can be fitted in many different ways.
Inspiration For Your Upcoming Enclosed Patio Project
Our portfolio is proof of our superior craftsmanship. Check out some of our finished projects and ensure your upcoming covered deck or patio enclosure project turns out perfect!
Let Professionals Install Your Patio Enclosure And Reap All The Benefits
Working with a reliable builder gives you peace of mind and the reassurance that your project will turn out great. Here at Deck Bros, we take pride in being the go-to deck and patio builder for many homeowners in the Omaha Metro Area. Here's where having an expert on the job pays off.
When you work with a professional, you'll always be kept in the loop during the process. You'll always know what's happening with your project and where every dollar goes. Besides this, we'll also offer you some insights and advice on maintaining your patio enclosure properly.
With reliable patio builders, you'll enjoy better materials and better prices. Contractors can access better materials because we're buying much more than DIYers. We get preferential prices from many manufacturers, so you'll enjoy better overall prices.
One of the main reasons homeowners in Omaha choose to work with Deck Bros is that we focus on an efficient and fast process that gets your patio enclosure or deck built in record time. In fact, most of our deck building projects are finished within 3 days!
We only work with professional builders that believe in the same core values as we do. Your needs and preferences become our #1 priorities, and every team member will go the extra mile to ensure your project's successful completion.
Patio Enclosure Projects - Now Accessible To Everyone
We made our process straightforward and quick so you can take full advantage of it and bring it back to its former glory. We're quick, efficient, and deliver superior quality on every project we take on – all in record time!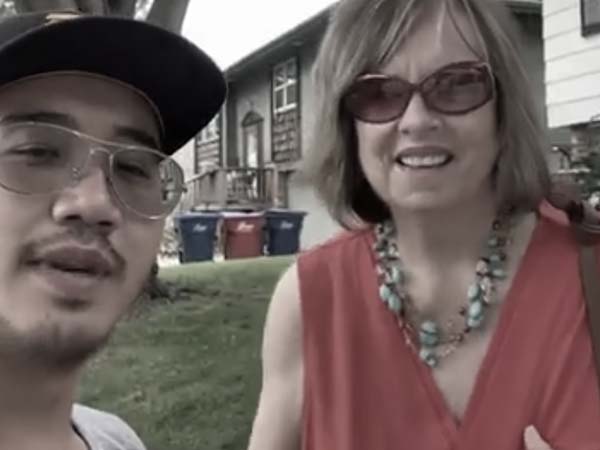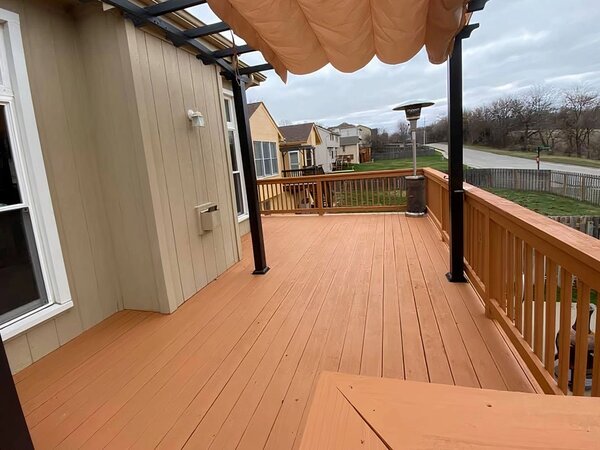 We'll sign the paperwork and get to work!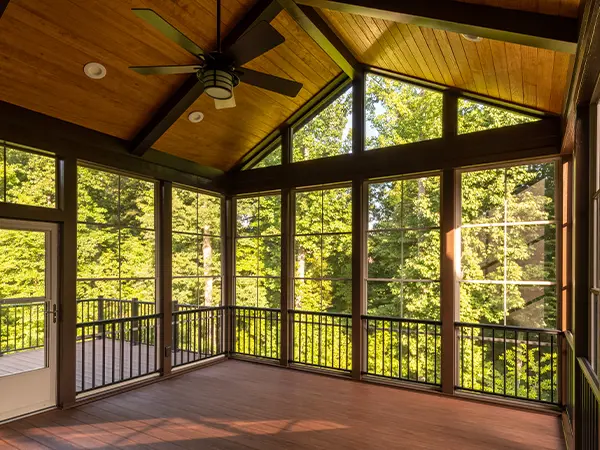 Plan your next barbecue on your new enclosed patio!
Frequently Asked Questions On Patio Enclosures
Consider using clear vinyl to "wrap" it to enclose your patio during the winter season. This method is cost-effective but requires a patio cover or pergola.
To enhance your outdoor living experience and maximize your patio or deck's potential, it's important to select the right roofing material. Extruded aluminum is currently the best option on the market in terms of strength and durability for patio covers.
You'll work with licensed and insured tradesmen, all dedicated to bringing your vision to fruition. One of our project managers will closely supervise and work with you to ensure your maximum comfort and wellbeing. Luan, the owner of Deck Bros, will also be on-site to ensure everything goes according to plan.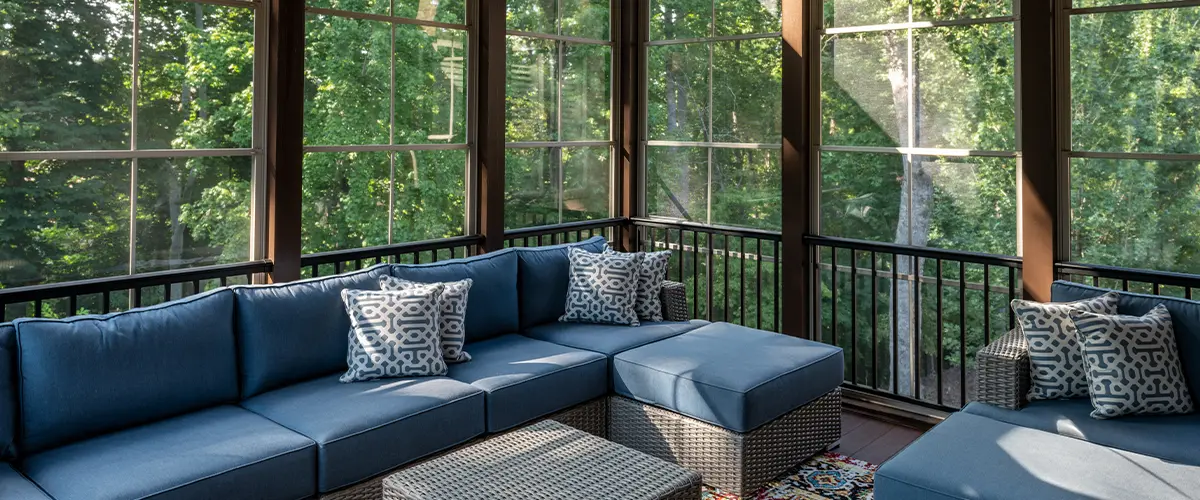 Enjoy A Pristine Outdoor space With A Quality Patio Enclosure
Patio enclosures are beautiful and efficient upgrades that allow you to fully enjoy your outdoor space, regardless of the weather.
We specialize in building decks and patio enclosures and we provide a complete service throughout Omaha and surrounding areas, including Papillion, Bellevue, La Vista, and more!
Not only that, but we'll go the extra mile for your success!
Get A High-Quality Patio Enclosure With Deck Bros