high-quality deck installation that takes care of everything
Get your decking installed record-fast from your trusted deck builder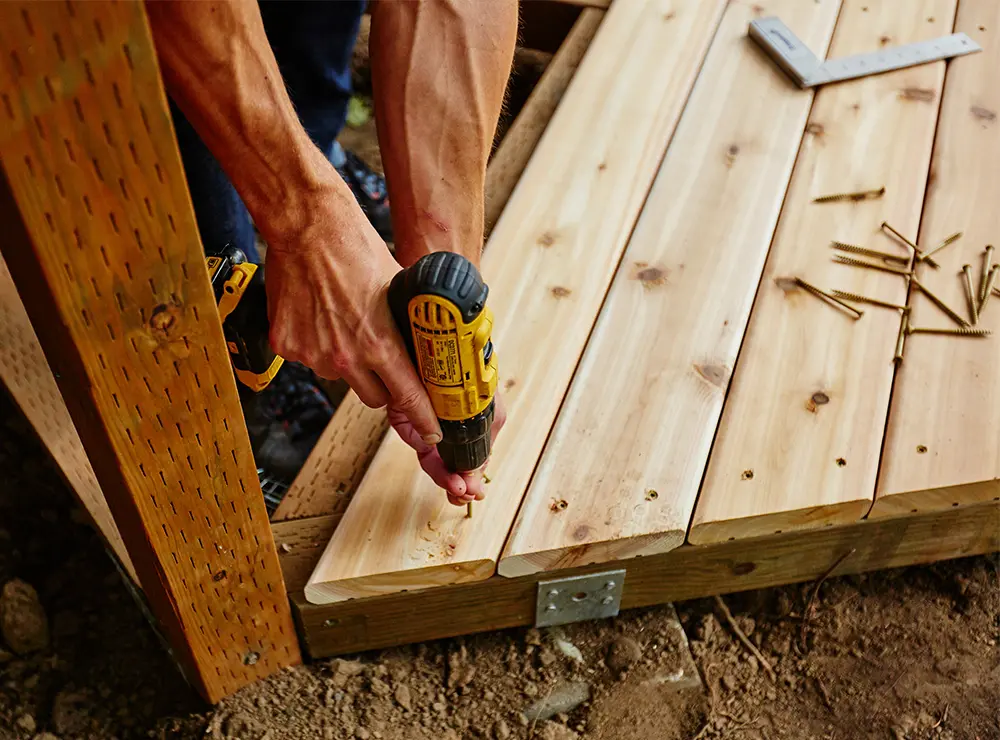 Scroll to discover options, process, and pricing
Quick, Reasonably Priced, And High-quality Deck Installation at your doorstep
Your decking surface sets the mood in your outdoor space, so it's only natural you want a top-notch installation.
Here at Deck Bros, we're going the extra mile so you can enjoy a deck that functions properly and looks nothing short of impressive.
You'll get your deck in record time, so you can plan your next barbecue sooner and start entertaining your guests better than ever. On top of that, you'll take full advantage of the best deck installation prices in the Omaha Metro Area!
High-quality installations – no matter what materials you're working with:
This Is What Your Deck Installation Can Look Like
Be Fully In The Know About Your Deck Installation
Here at Deck Bros, we look at these projects separately. A deck building means building a deck from the ground up (with a foundation, footings, posts, picture frame, decking, and railing), whereas deck installation means we'll just install new decking on a structure that already exists.
Installing wood decking with composite decking will cost around $10k for a 25 x 10 ft. deck. The final cost will be much lower if you're installing pressure-treated wood decking – around $5k. The basic cost to install wood decking is $9.74 – $12.43 per square foot.
We take great pride in being quick and efficient. We finish most of our deck building projects in about three days. Deck installation jobs are done even faster, usually within a working day.
Luan, the owner of Deck Bros, will be on-site very often, walking you through what we're doing and answering all your questions. Beside him is a team of skilled and licensed carpenters who are just as dedicated to your project as you are. You'll work with builders and installers with over 30 years of experience in their trade, so rest assured you'll receive world-class quality.
Yes. Deck Bros is a fully licensed, bonded, and insured contractor. We serve Omaha Metro and surrounding areas, including Papillion, La Vista, Bellevue, and Gretna.
A Pricing Guideline For Your Deck Installation Project
Before
After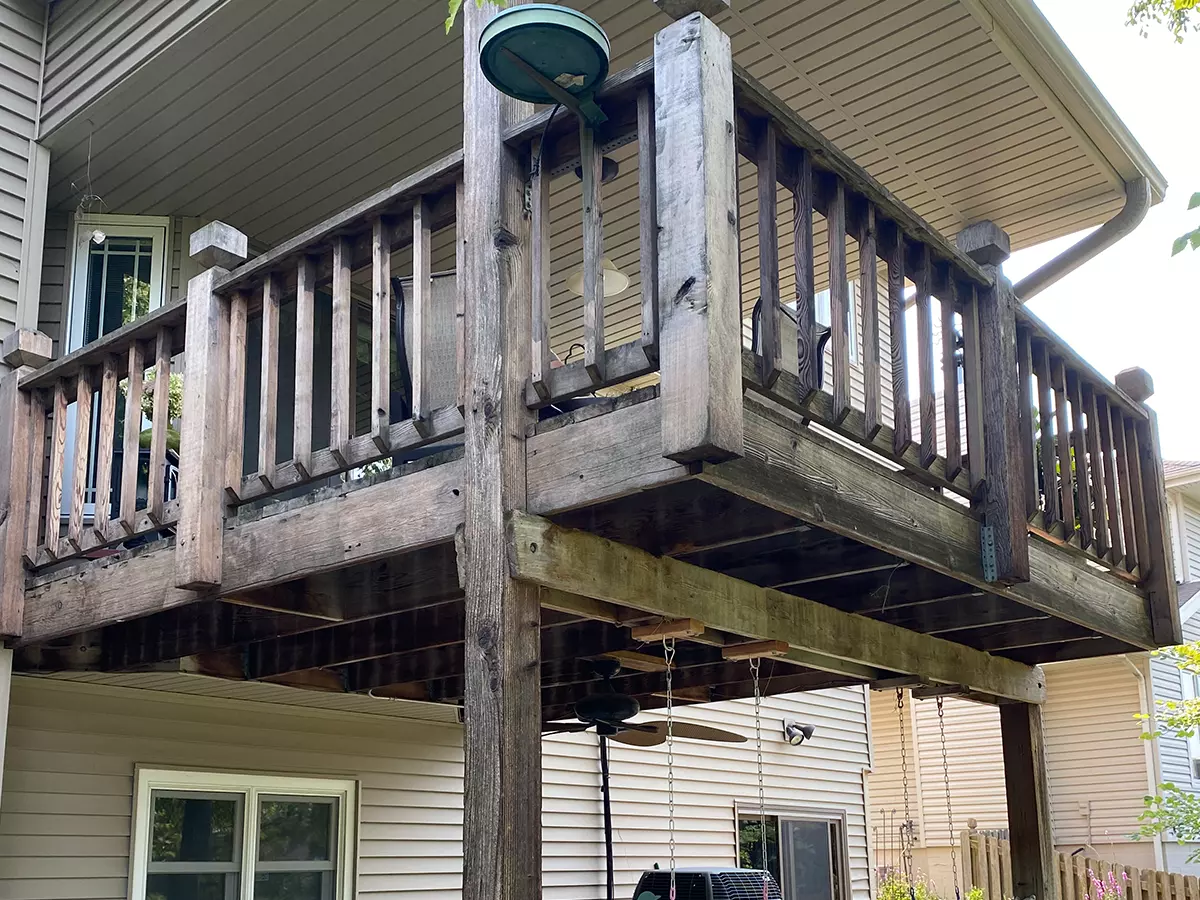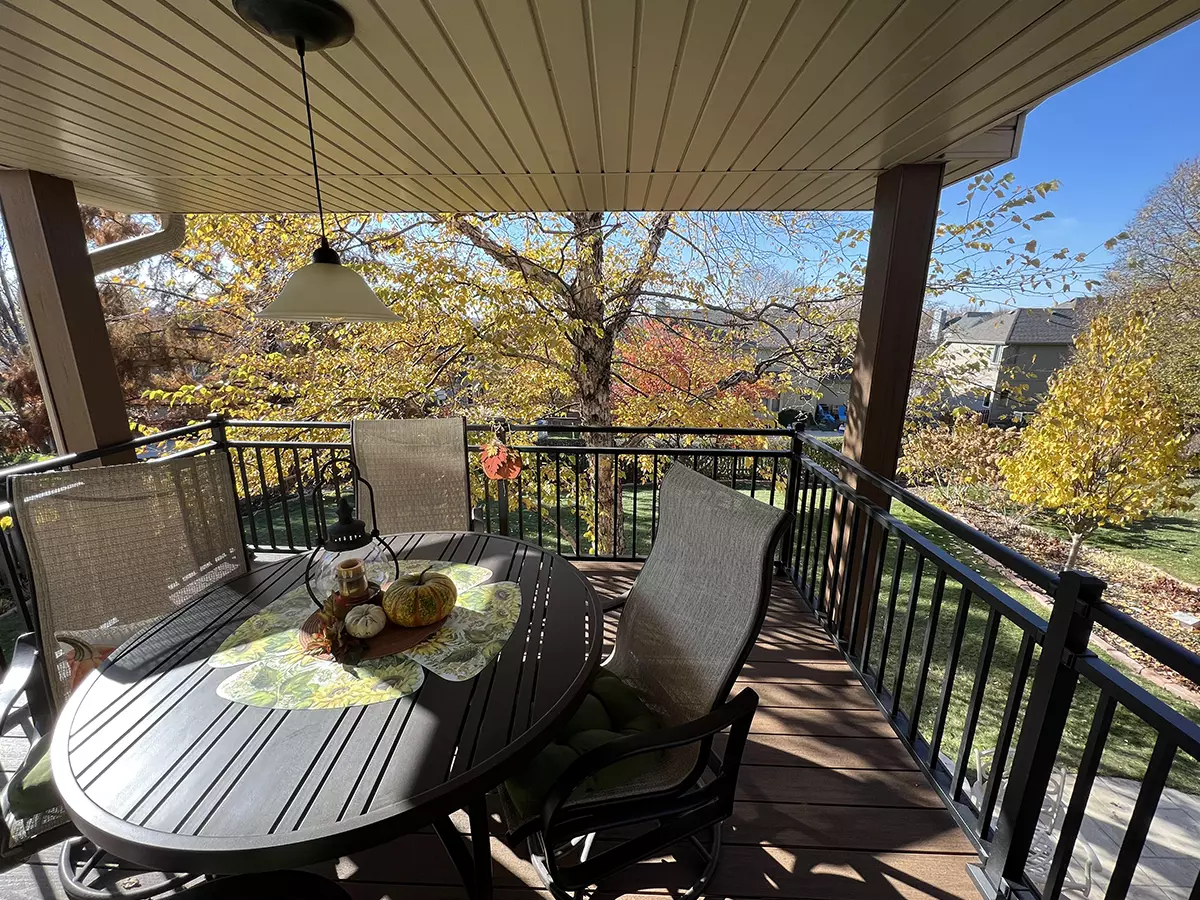 Composite Deck Replacement
This 12×12 ft. composite deck included:
This deck building project was quoted at $16,000, where the most expensive item was the composite material and the beam and post wrapping, priced at $7,000.
Before
After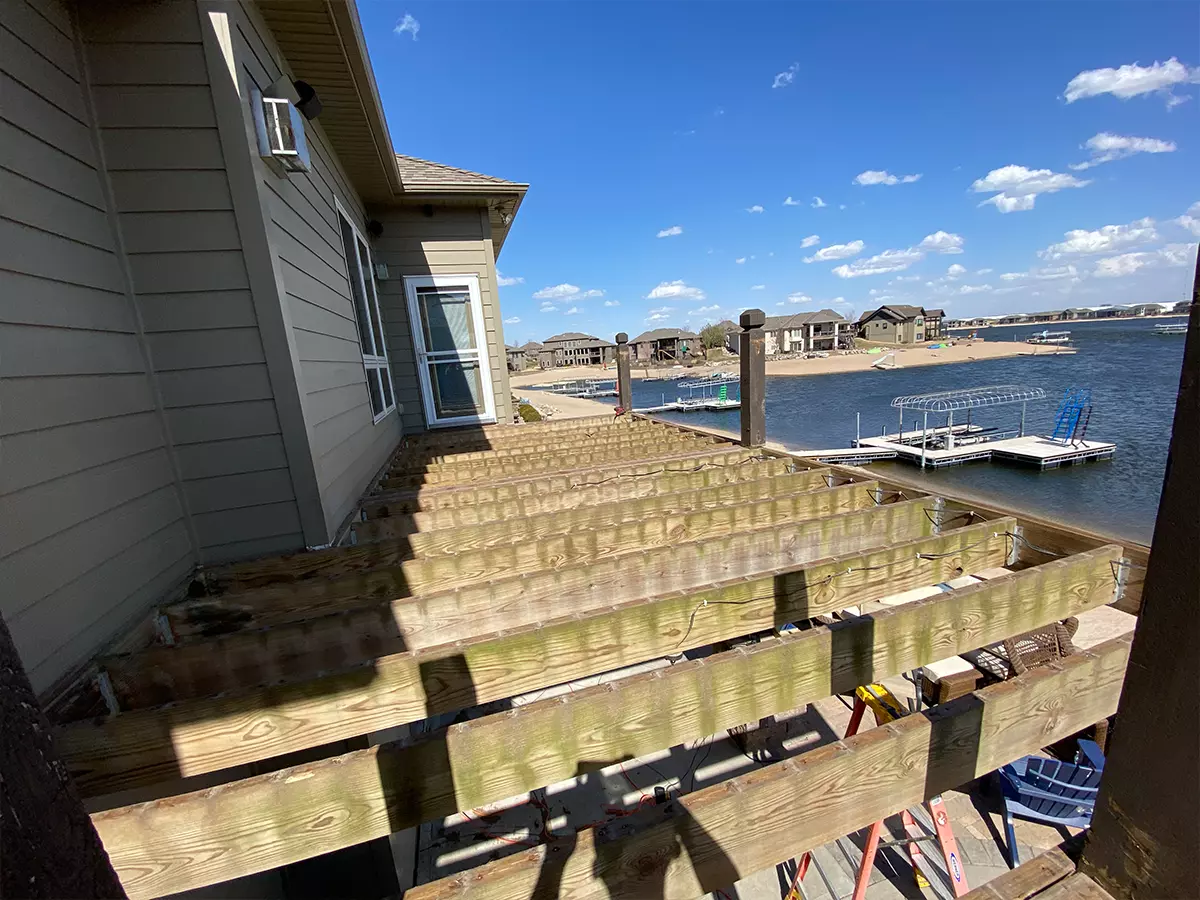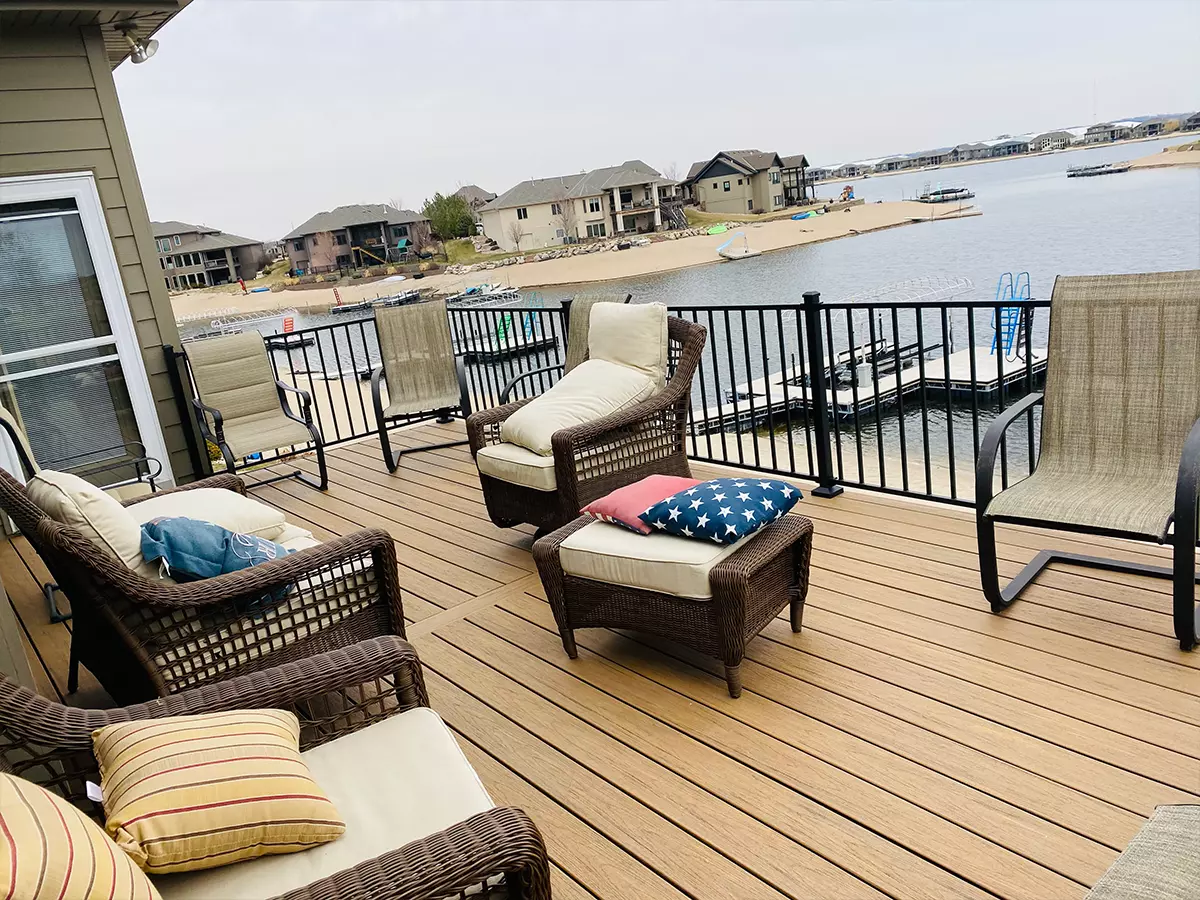 Deck Installation in Valley
This 24×12 ft. deck installation project included:
The project was quoted at $18,000, where the most expensive item was the TimberTech Decking, coming in at $8,760.
Before
After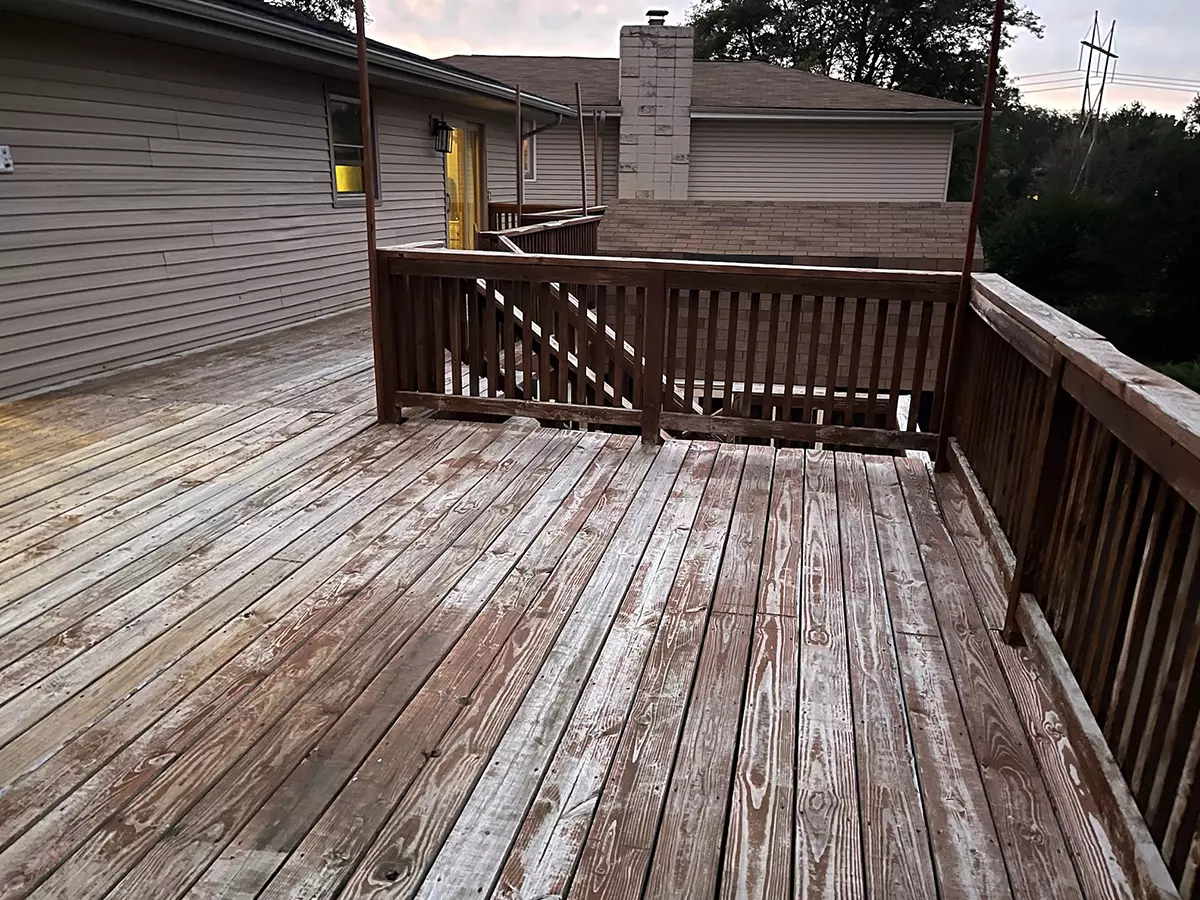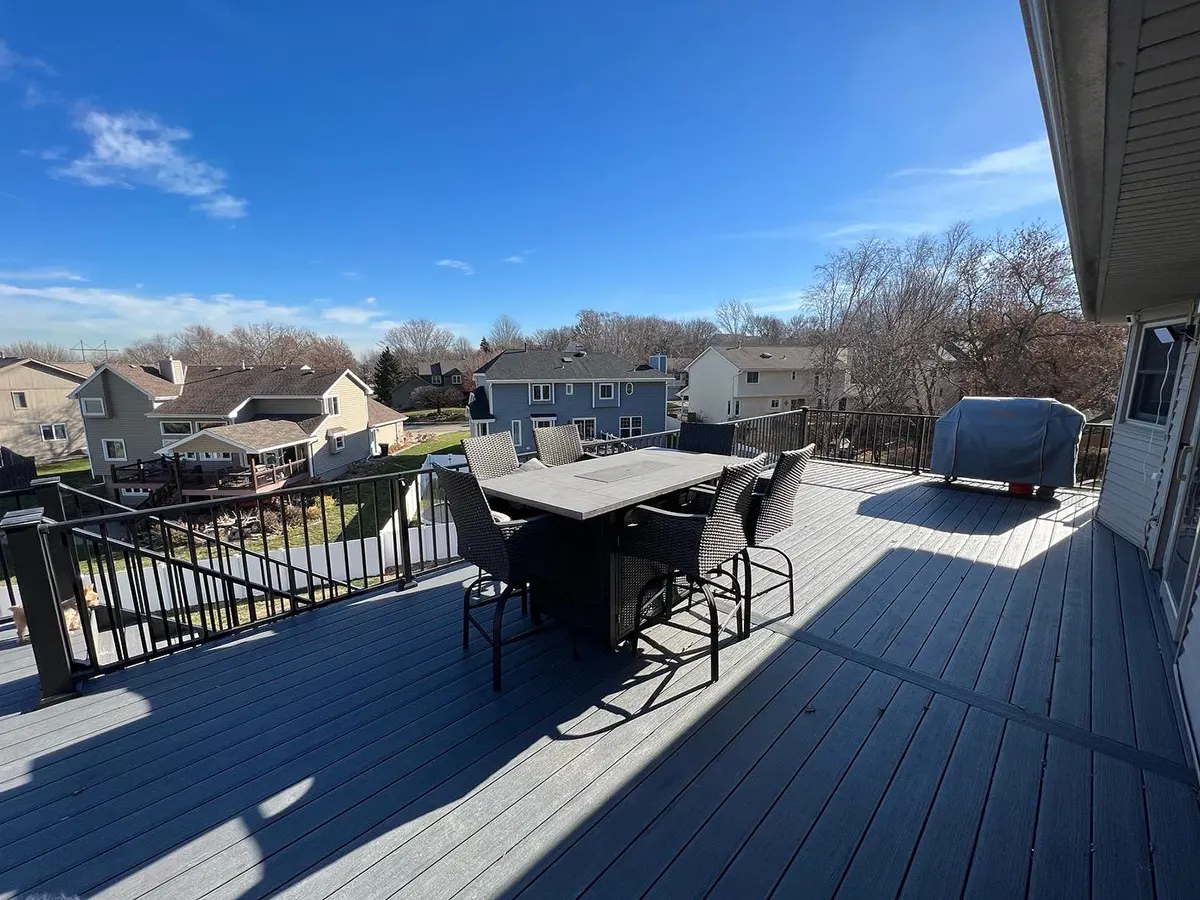 Complete Deck Renovation in Papillion
This 750 sq. ft. composite deck included:
This project was quoted at $72,500, where the most expensive item was the railing with built-in lights, priced at $22,500.
A Quick And Effortless Decking Installation
Go through a deck installation process that focuses on your well-being and comfort, and enjoy getting a smooth installation without anything to worry about!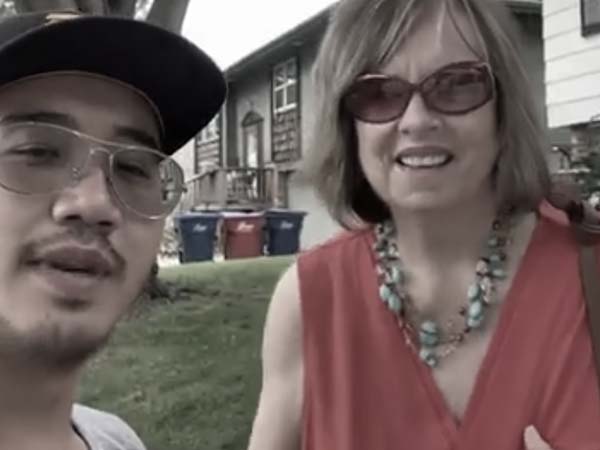 We work together to decide what's the best decking material for your needs.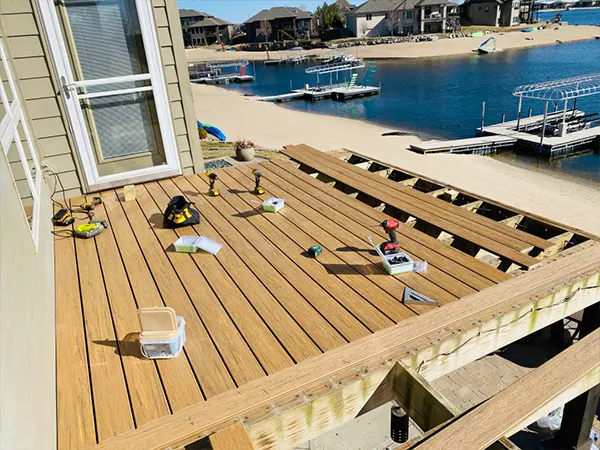 We start installing the new decking, while you sit back, relax, and enjoy the show.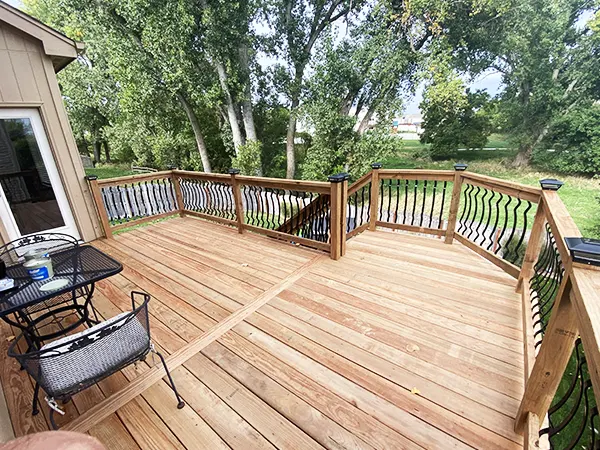 Plan your next barbecue! Your deck is ready to host the best gatherings!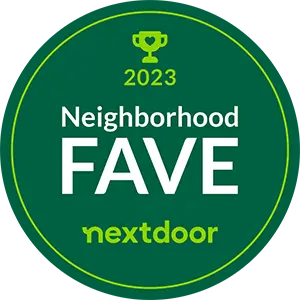 2023 Nextdoor Neighborhood Faves Winner
Nextdoor's Neighborhood Faves gives neighbors a way to celebrate and support the businesses they love. The votes we received during the Neighborhood Faves voting period, and your Faves and recommendations over the past year earned us this award! As a business who focuses on client relationships, we're proud to get this recognition and extend our heartfelt gratitude to all who contributed.
Homeowners around Omaha Metro Area love working with us
A World-Class Deck Installation Service
Fantastic work from Deck Bros. Brandon was very responsive. I contacted several different companies to do repairs and they were one of the few that responded AND provided an estimate. 
They provided me updates throughout the project. I recommend them for any of your deck needs.
Our project involved the installation of a front entry composite ramp for a senior person that was joining our household. Because our timeline for completion was only a few weeks out, we couldn't find any contractors to even provide a bid. Not only did Deck Bros respond with an estimate, but Brandon and Luan went out of their way to fit us into their schedule. They completed the job on time, by professional, friendly and courteous staff, and with quality workmanship. Thank you Deck Bros.
Deck bros did a fantastic job replacing our old deck. They were quick and had the whole process done in a few weeks. 
Lots of extra considerations added that we didn't ask for after they found out we had little kids. Rounded all corners, added railing to staircase. 
They made an overly stable deck which we are very happy with.
Get Your Deck Up And Running With Extra Perks
Working with a professional always pays off
You'll enjoy your deck much sooner with a record-time deck installation. We take pride in an efficient and quick process that doesn't sacrifice anything from the quality of your deck!
Take full advantage of deck builders and installers that have been doing this for over 30 years! We're reliable, honest, and respectful of your time, home, and investment.
You're getting a 5-year warranty that reassures you of our commitment to you and your project. You'll also get regular follow-ups to ensure you're satisfied with our work!
What Better Time For Your Deck Installation Than now?
Get your stress-free deck installation with the industry's leading decking contractor!