With over 120 projects completed, we know the ins and outs of deck projects and their cost, and we've put together this page so you can make an informed decision.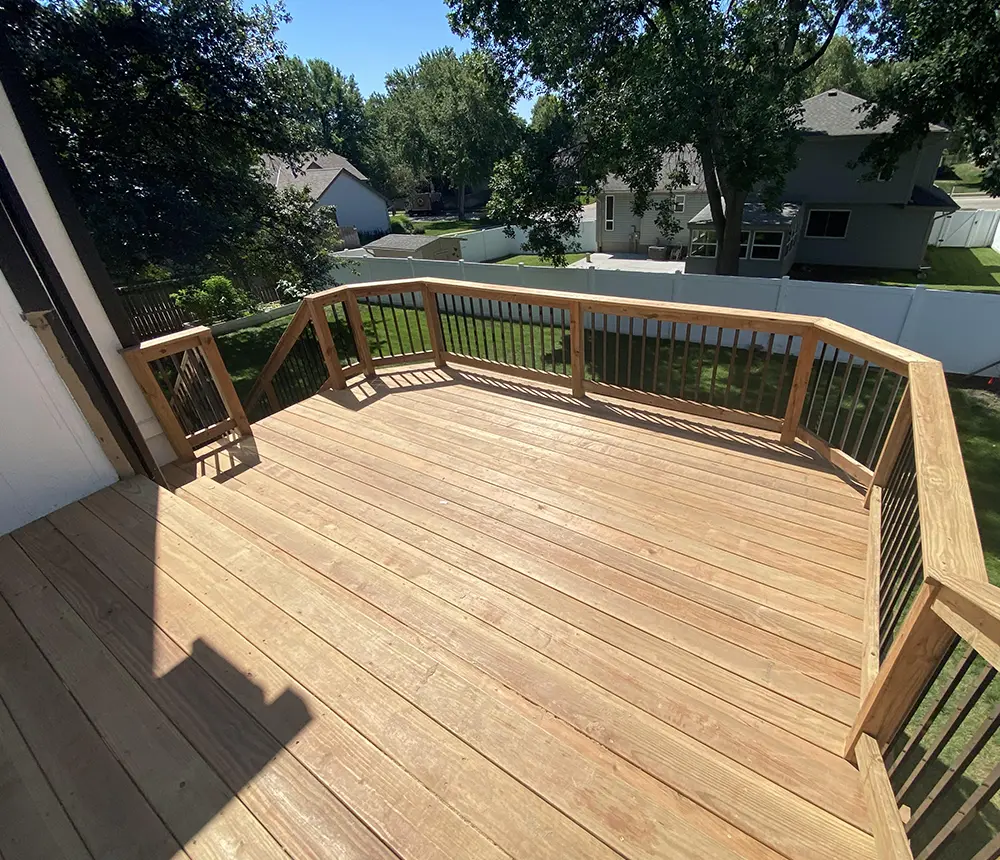 Scroll down to discover pricing for your deck needs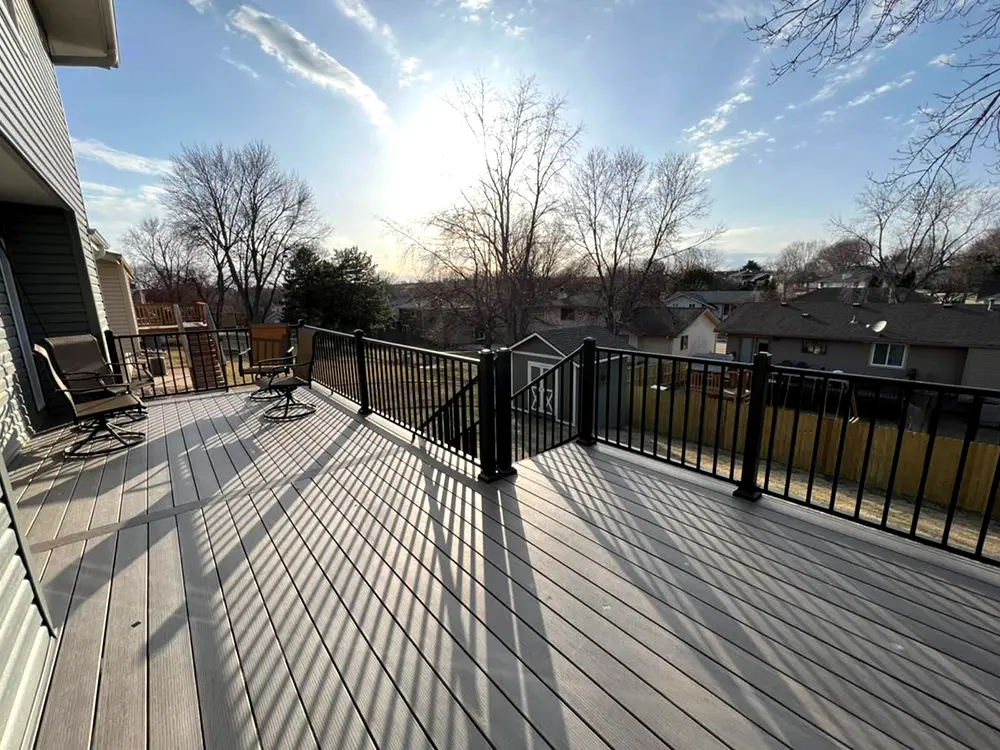 Your Decking Experts, Deck Bros
If you're looking for a deck builder that will go above and beyond to deliver on your needs, Deck Bros is the perfect choice.
With 30+ years of experience in carpentry and an understanding of what homeowners like you need, we'll work closely with you to create a deck that exceeds your expectations.
Our team is reliable, polite, and clean – making the entire process a breeze for you. 
Here's the experience we bring to the table:
With Deck Bros, you get peace of mind that your deck project is done right. We strive for the quickest turnaround time possible while maintaining high standards for your deck.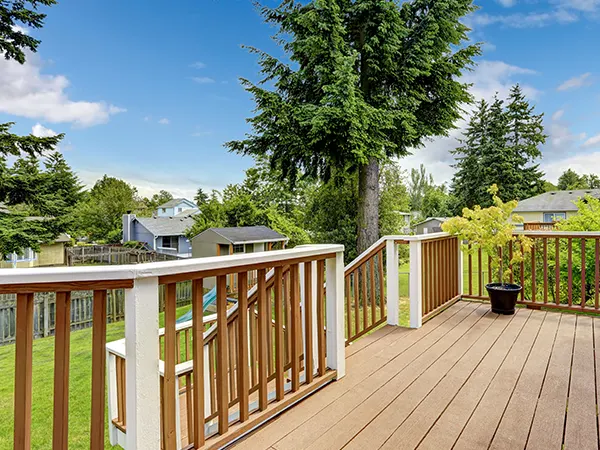 With 80+ projects completed, decks and their cost are no mystery. Check out what goes into the price of a deck in NE.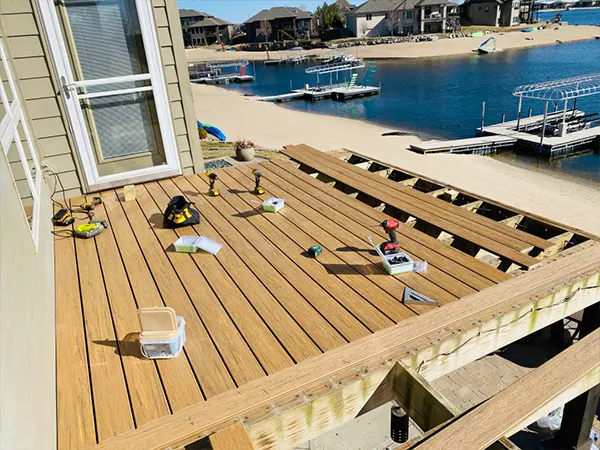 Sometimes a deck just needs a bit of love, and that's where repairs come in. We've reimagined 40+ decks across NE.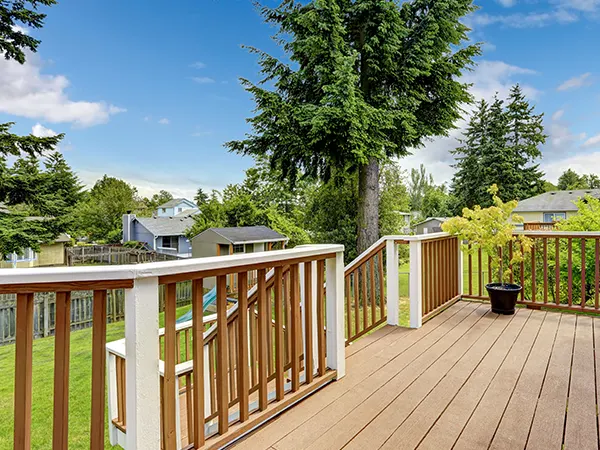 Deck installation is all about installing your choice of decking material on an existing frame. We love installing pressure-treated wood and cedar decks, but composite is rapidly gaining ground!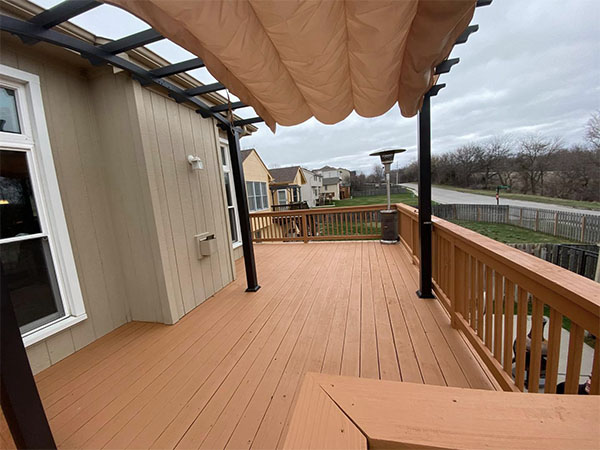 Deck Maintenance Services
To enjoy a deck worry-free, a little maintenance is required. See what your costs are for the most common deck maintenance services.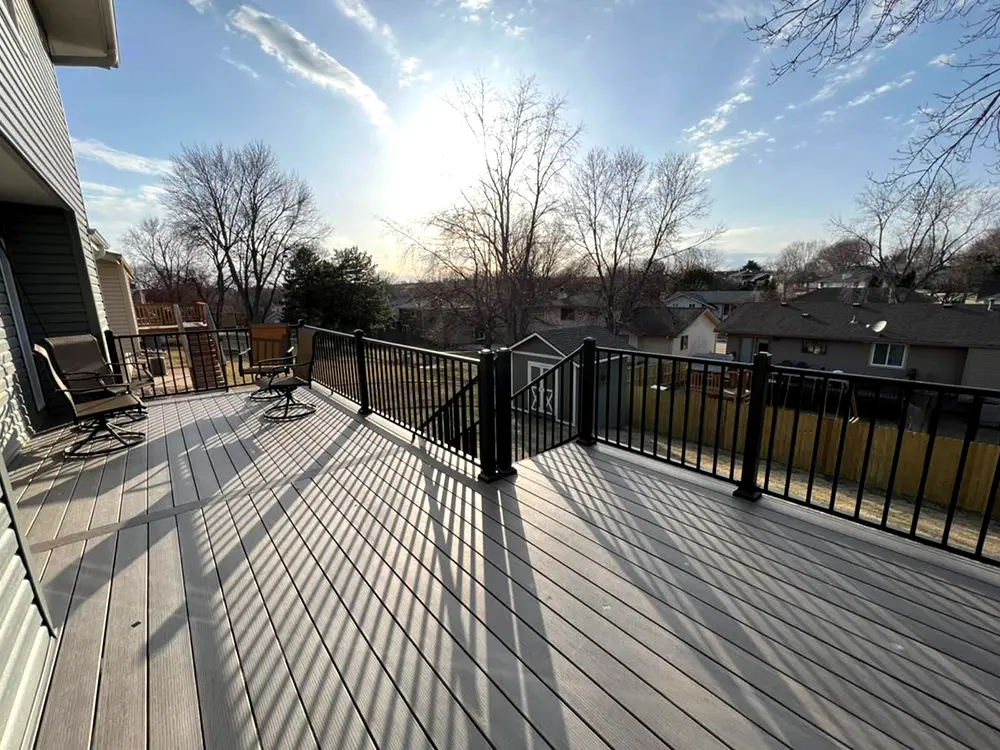 Perhaps you're looking to upgrade your current deck. See your costs for other deck additions such as pergolas, awnings, grill areas, and more.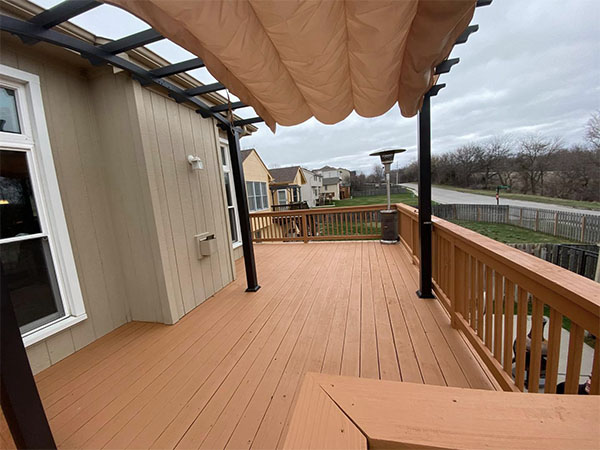 Deck Maintenance Services
To enjoy a deck worry-free, a little maintenance is required. See what your costs are for the most common deck maintenance services.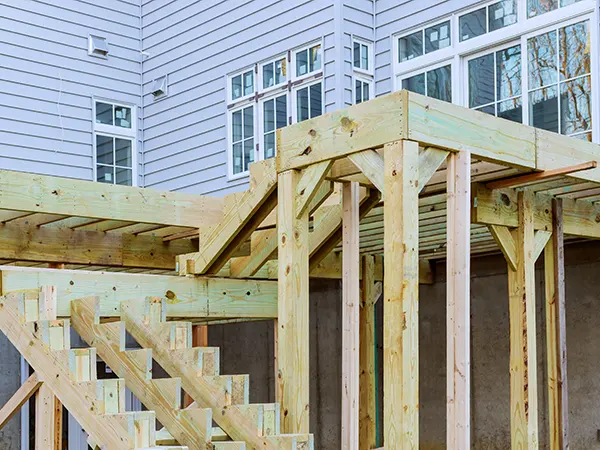 Besides the decking material, the size of your deck is the most important price indicator. Check out different sizes and their prices below.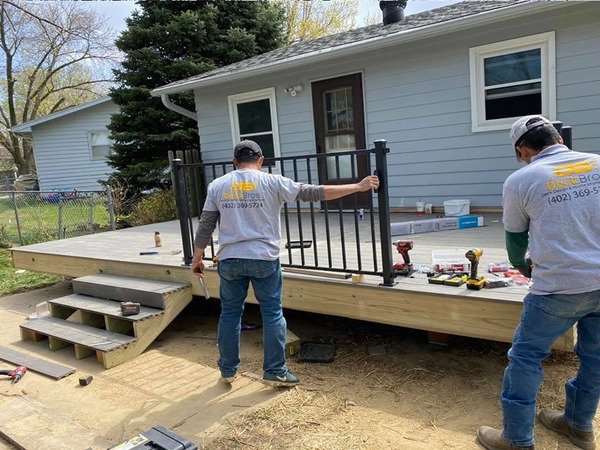 Stanislaus County is proud to have a county seat as beautiful as Modesto. Check out the remodeling services we offer in this city:
Here's What Working with Deck Bros Is Like
At Deck Bros, we care about our customers and want you to be fully satisfied with the service we provide. Read some of our reviews below.
Luan and his team were quick to respond and came up with a design and quotes the next day. Price was a good value and met every detail we asked for.
The team was on time everyday and were hard working, efficient and kept the space clean and organized.
They were professional and seemed to enjoy their work- even caught a glimpse of some dancing
.
We are very happy with our deck and would highly recommend this business.
Deck Bros showed up at 8:00 am and worked until dark everyday.
They had old deck torn down in one day. We are very happy with the finished product.
We went with Deck Bros because of Luan's charming personality but they can also build a sweet deck!!!!
Thanks Luan and team
Luan and his team removed an old wood deck and installed a new composite deck with a hottub enclosure.
I absolutely love it. He was on-time, in budget, and his crew worked fast and was so respectful of my yard, cleaning everything up after they finished.
Great product, great price, and great service. The Deckbros exceeded my expectations and I couldn't be happier.
I wish I had 2 decks I needed to be built. 6/5 would recommend to anyone looking for an amazing deck. Thanks guys!!
licensed, bonded, and insured
Enjoy the peace of mind that your project is in good hands.
Ready To Start Enjoying Your New Deck?
Our expertise will guide you every step of the way.