Elevated Decks In Omaha, NE
Get a panoramic view of the best landscapes around with an elevated deck.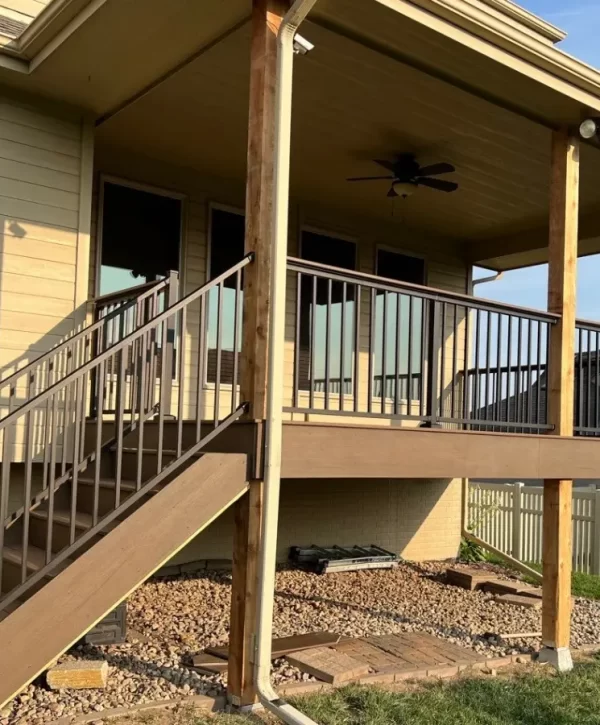 Having an elevated deck on your property is a wonderful way to enhance your living experience. It not only provides you with a private, relaxing outdoor space but also treats you to a breathtaking panoramic view of the surroundings.
Enjoying your morning coffee or hosting a barbecue with the backdrop of a beautiful sunset right in your backyard is no match for the traditional freestanding deck.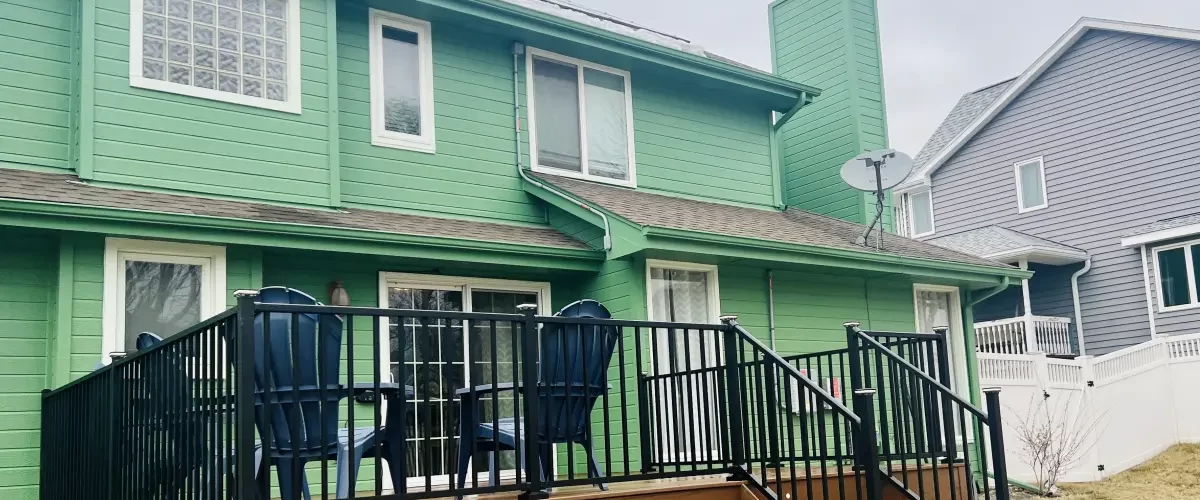 Elevated Decks Vs. Ground-Level Decks
Although both of these options are great, the elevated decks have a few more advantages than ground-level decks don't.
Elevated decks offer a superior view of the surroundings, transforming your outdoor living space into a nature retreat. This is especially beneficial if your property overlooks scenic landscapes, a lush garden, or a city skyline.
Free Storage Space Beneath The Deck
In addition to their aesthetic appeal, elevated decks also provide a practical advantage – they free up a considerable amount of space beneath the structure. This under-deck area can be utilized as a storage space for garden tools, outdoor furniture, or seasonal items that you don't use regularly. With a bit of creativity and planning, this area can be turned into a well-organized and neatly concealed storage unit or a beautiful concrete patio to serve as yet another outdoor space.
Decks On Multiple Levels Are More Accessible
An elevated deck can be designed with multiple levels, providing the advantage of easy accessibility from both the upstairs and downstairs of your home. This design feature creates a seamless indoor-outdoor living experience. Imagine stepping out from your second-story master bedroom onto an upstairs deck to enjoy a tranquil morning vista. Now consider the convenience of walking directly out from your downstairs living area or kitchen onto a separate lower deck, perfect for evening barbecues or family gatherings.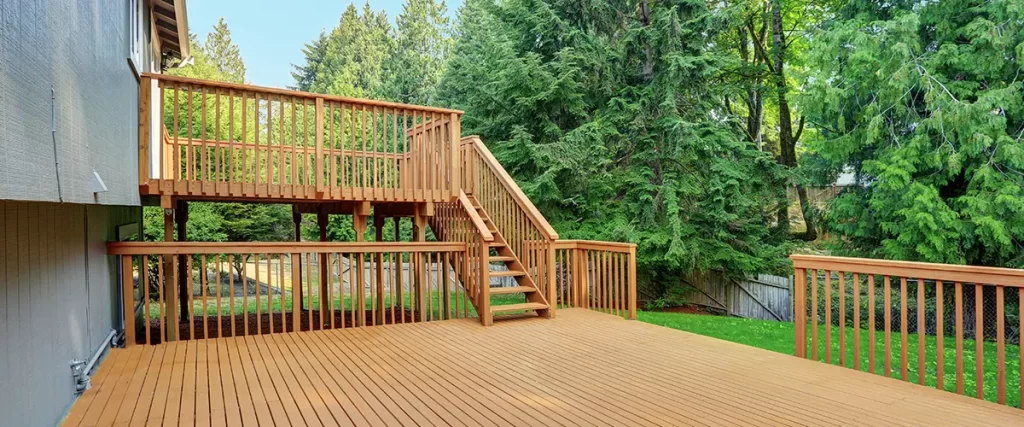 While elevated decks offer a range of benefits, it's important to note that they generally cost more than their ground-level counterparts. The primary reason for this is the additional materials and labor required for their construction.
Elevated decks require longer and more posts to secure the structure at a raised height.
They require railings which add up significantly to the overall cost, especially if you opt for high-end materials like wrought iron or aluminum.
Stairs are another important component that adds to the cost of elevated decks. Depending on the height of the deck, multiple steps or even a full staircase may be needed to provide access.
In general, building an elevated deck ranges between $50 to $70 per square foot.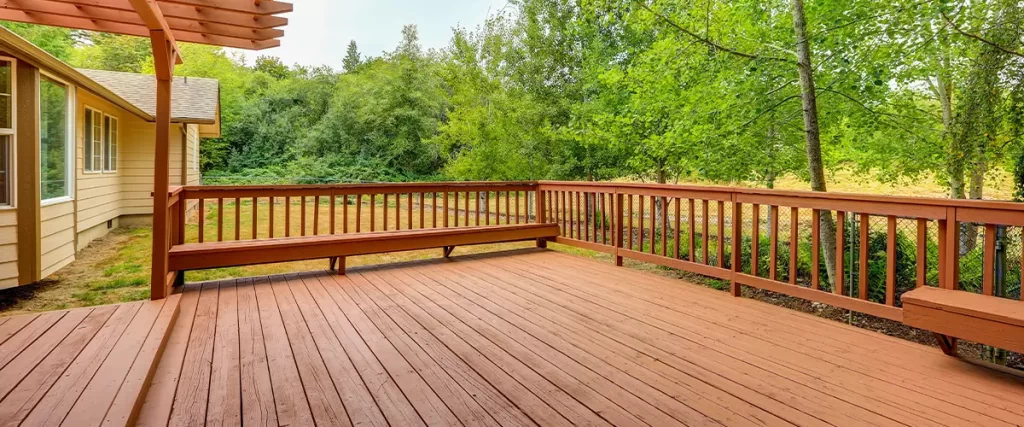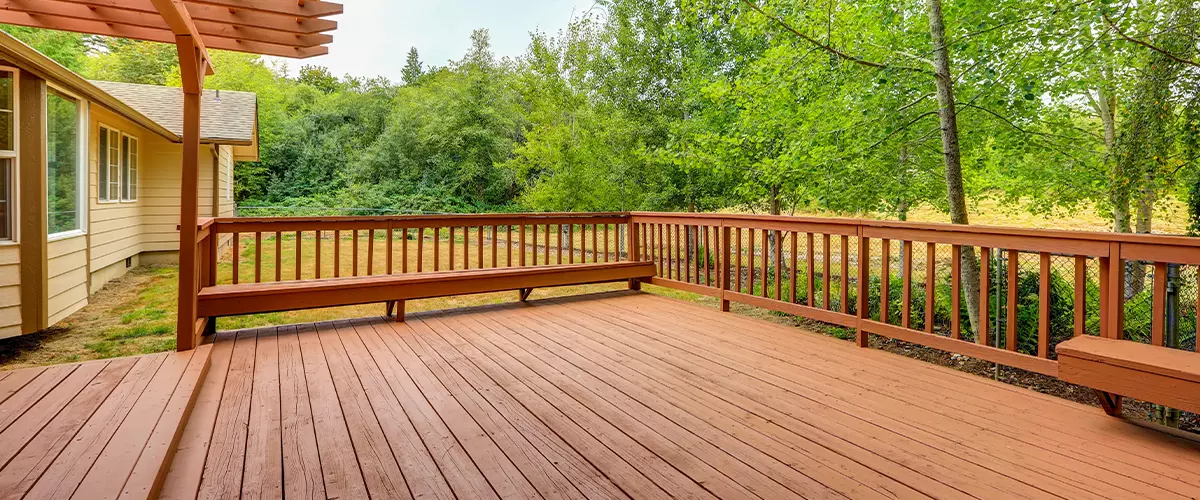 Boost Your Property's Value With A New Deck
Investing in an elevated deck significantly boosts the value of your property. A well-executed deck design not only increases your living space but also adds an aesthetic appeal that potential buyers find attractive.
Various sources estimate that a professionally built wooden deck can offer an ROI, (Return on Investment) from 73% to 100%. The ROI on decks built of materials other than wood is not as high, but still worth the venture.
Moreover, elevated decks make your property stand out in the real estate market, giving it a unique selling proposition that can attract a wider pool of potential buyers.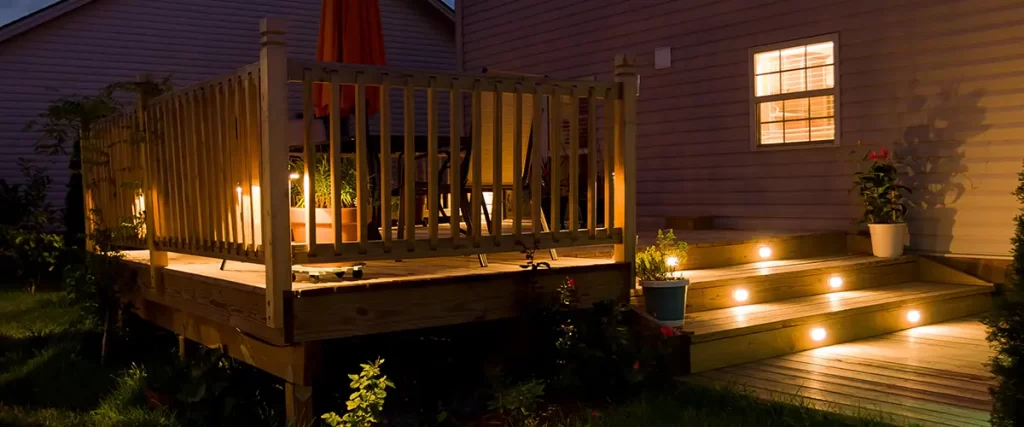 The Benefits Of Having A Professional Build Your Elevated Deck
Professional Expertise and Experience
Working with a professional deck builder means you're leveraging their extensive knowledge and experience in the construction field. They are well-versed in the nuances of building elevated decks, including understanding the specific load-bearing requirements, materials selection, and safety standards. Their expertise ensures that your deck is not only aesthetically pleasing but also structurally sound and safe for use.
A professional deck builder can provide you with a realistic timeline and budget for your project. Their familiarity with the process allows them to work efficiently, minimizing construction time and potential mistakes that could lead to cost overruns. They also have established relationships with suppliers, which can lead to cost savings on materials.
Compliance with Local Building Codes and Regulations
Professional deck builders have a thorough understanding of local building codes and regulations. This knowledge ensures your deck is built in compliance with these rules, avoiding potential fines or issues down the line. They can also handle necessary paperwork or permits, making the construction process smoother and less stressful for you.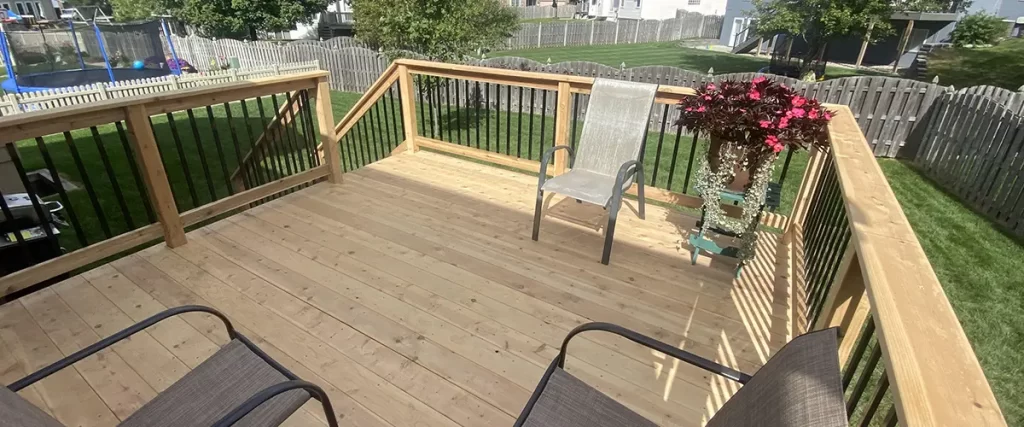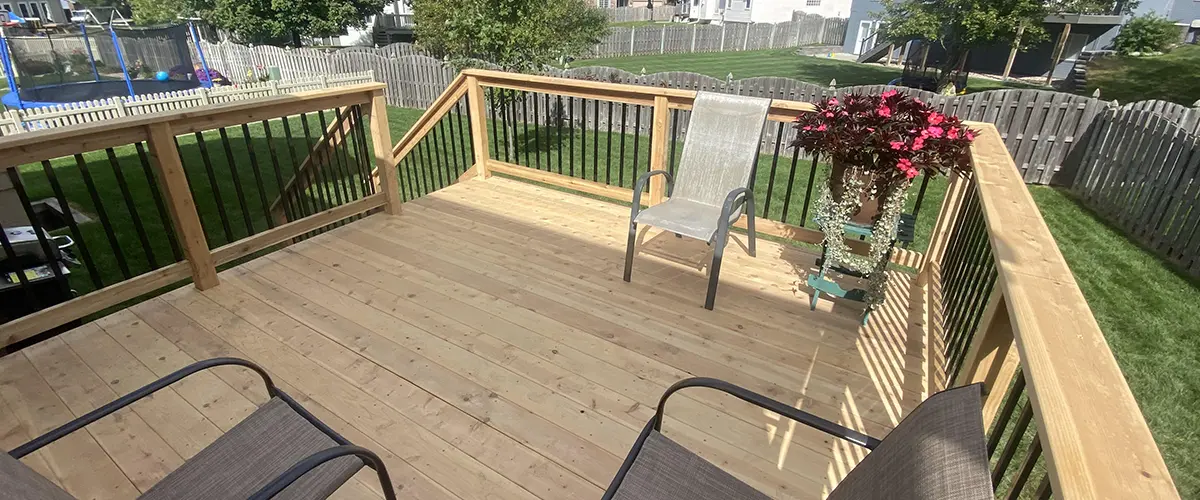 Get Your Elevated Deck From A Superior Builder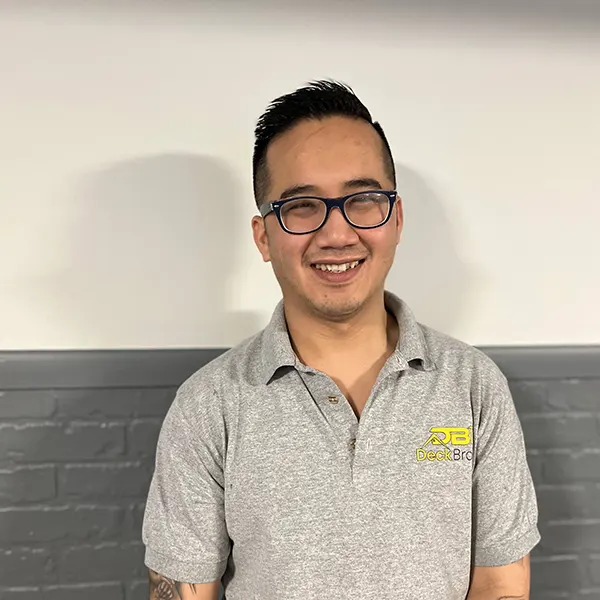 Building elevated decks is not something everyone can do. These structures are more complex and require a lot more attention and skill to ensure they're completely safe to host gatherings on. Our best recommendation is to avoid fly-by-night contractors and work with a real professional who can guarantee your new deck is 100% safe.
If you want to work with Deck Bros, give us a ring at (402) 369-5724 or request a free quote from the button below, and we'll circle back as soon as possible.