Let's Transform Your Outdoors With A Deck Done Right
What portfolio would you like to explore?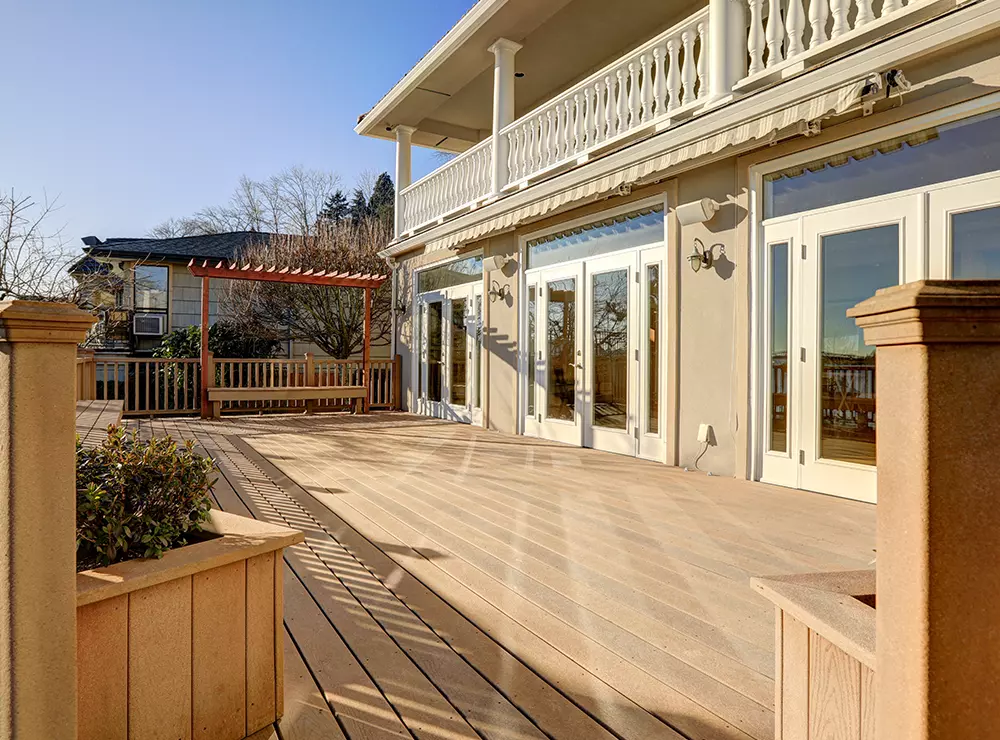 Or scroll to explore portfolio and case studies on your own
The owner was very responsive, crew talented, and work done to last a long time. Work was completed on time and project started quickly.
Did a great job sealing our deck and porch! Appreciated their flexibility in working around the weather! Will definitely use them in the future!
Deck Bros showed up at 8:00 am and worked until dark everyday. They had old deck torn down in one day. We are very happy with the finished product. We went with Deck Bros because of Luan's charming personality but they can also build a sweet deck!!!! Thanks Luan and team!
Deck Building Case Studies In Omaha
Before
After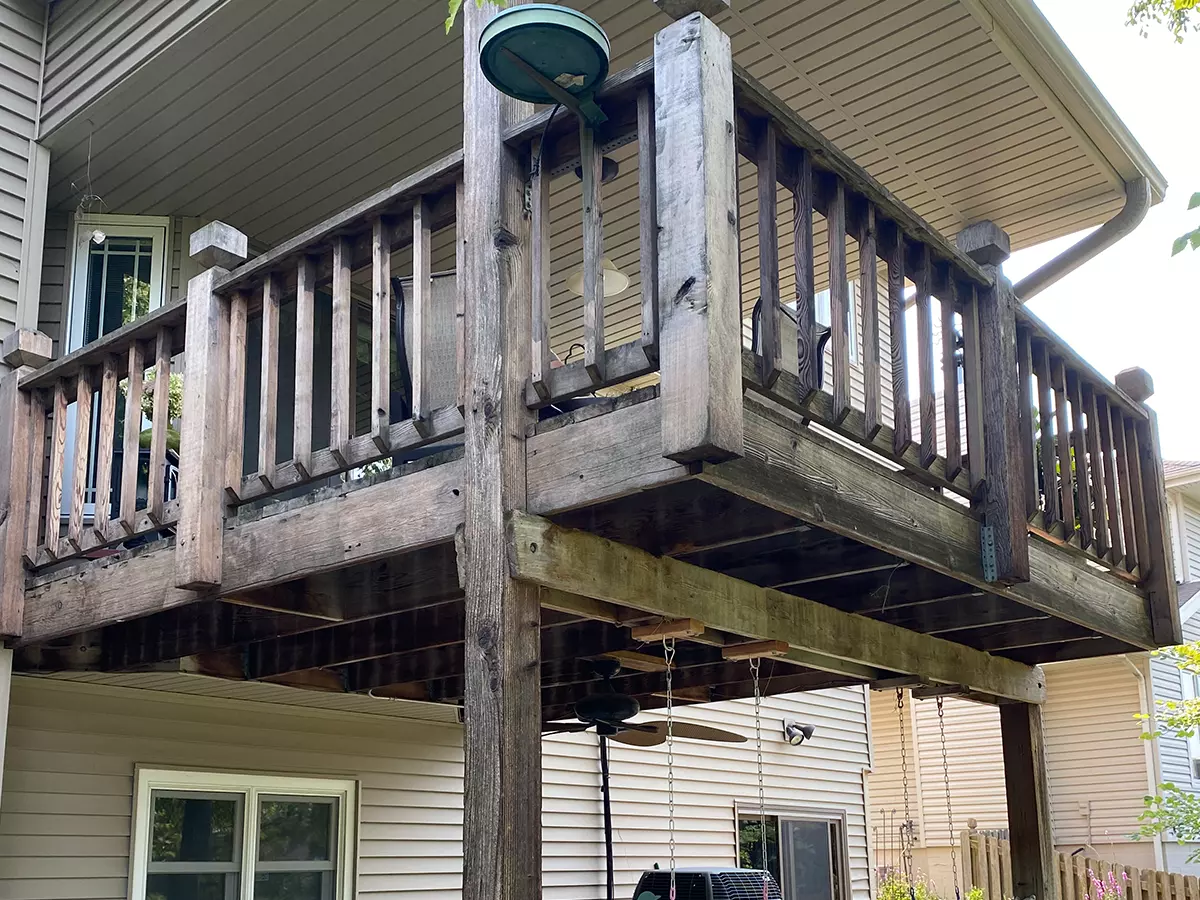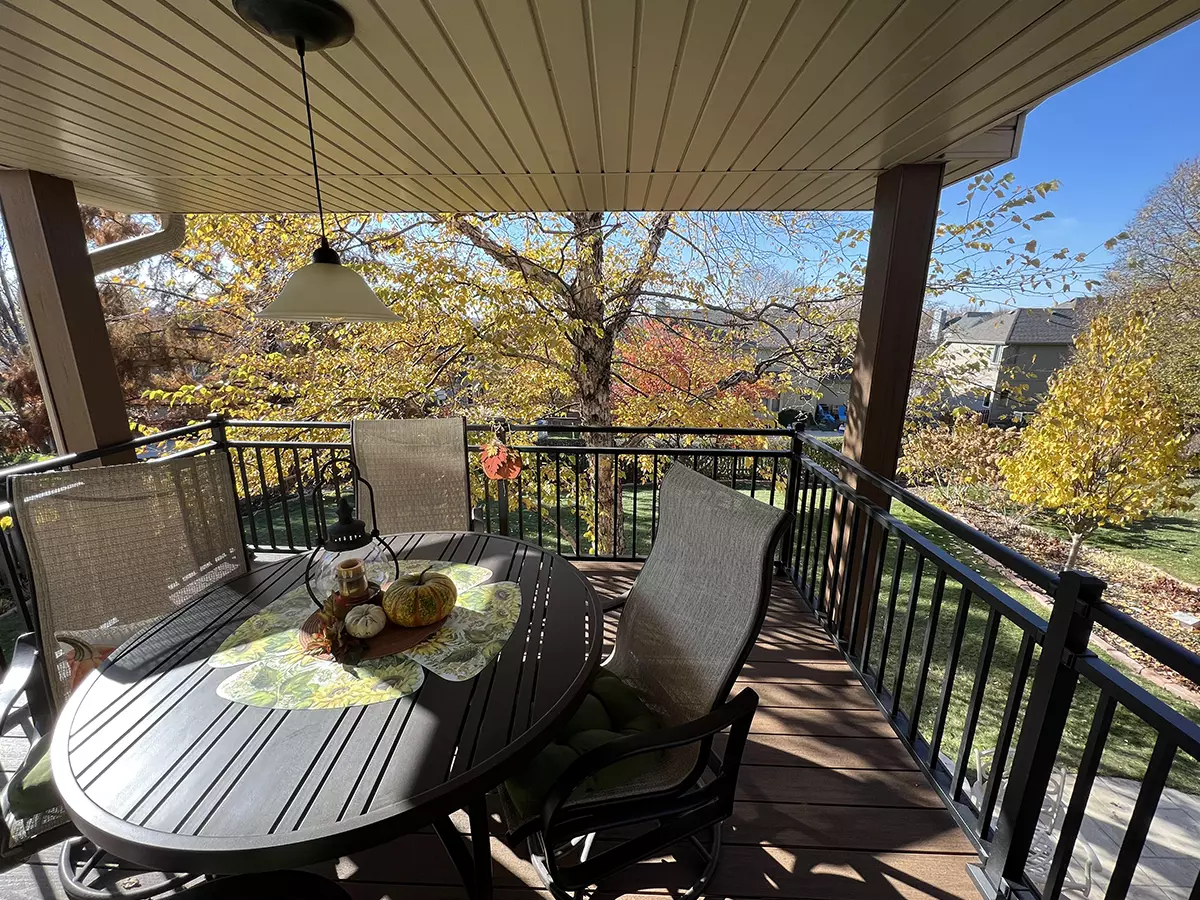 Composite Deck Replacement in Omaha
Our client wanted to make their outdoor space look more inviting for friends and family.
They went with a 12×12 TimberTech Pro Brown Oak deck with Westbury Premium railing. We used Grade-1 treated lumber framing, wrapping the posts and beams to match the composite boards they chose.
This project was quoted at $16,000, where the decking and wrapping material were the most expensive items, coming in at $7,000.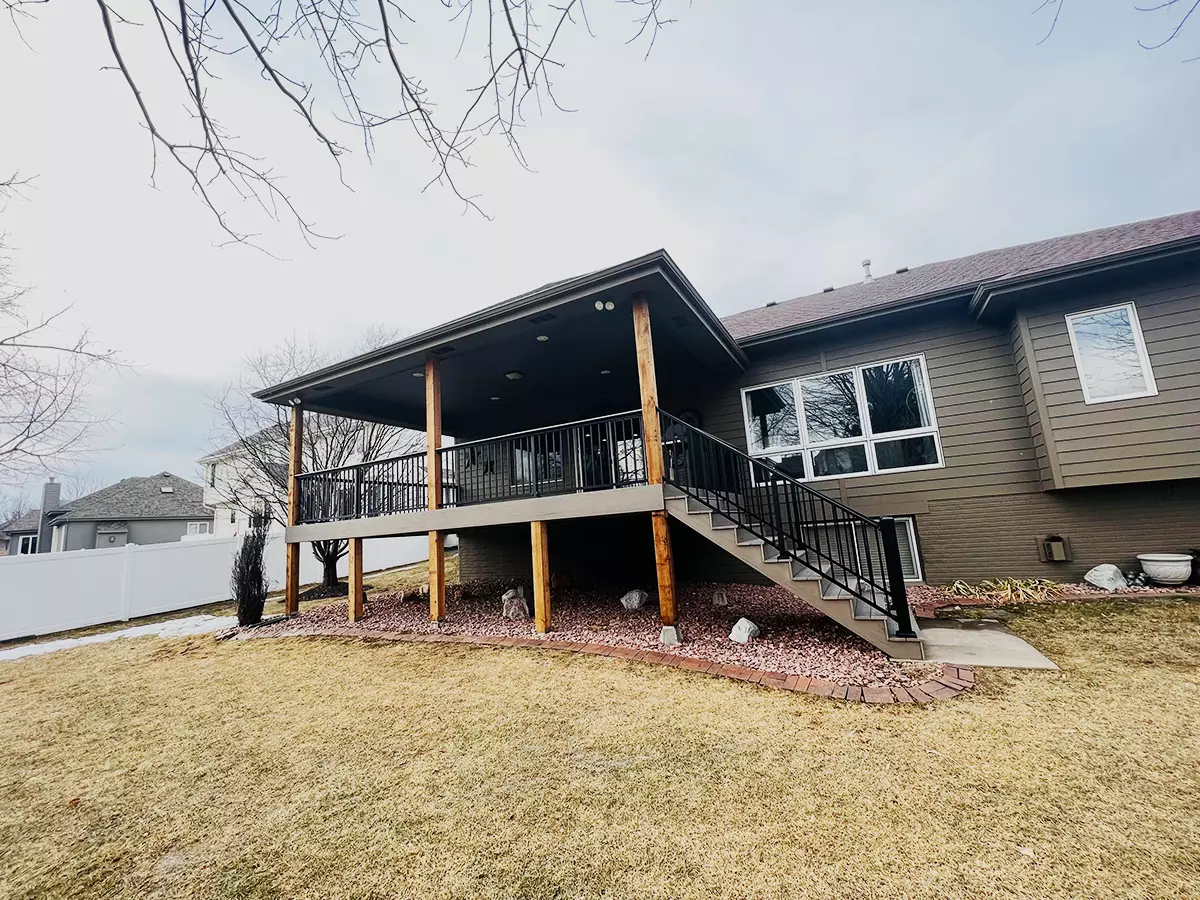 Complete Composite Deck Replacement in Omaha
Our client in Omaha wanted to transform his outdoor space with a durable deck that requires little maintenance. 
We installed a Timbertech Premium Ashwood composite deck with Grade-1 treated framing to meet these expectations. This project also included cedar posts, Westbury Premium railing, and a popular drink rail add-on.
This 25×14 ft deck was quoted at $38,500, where the Timbertech Ashwood Decking material alone was $14,500.
Before
After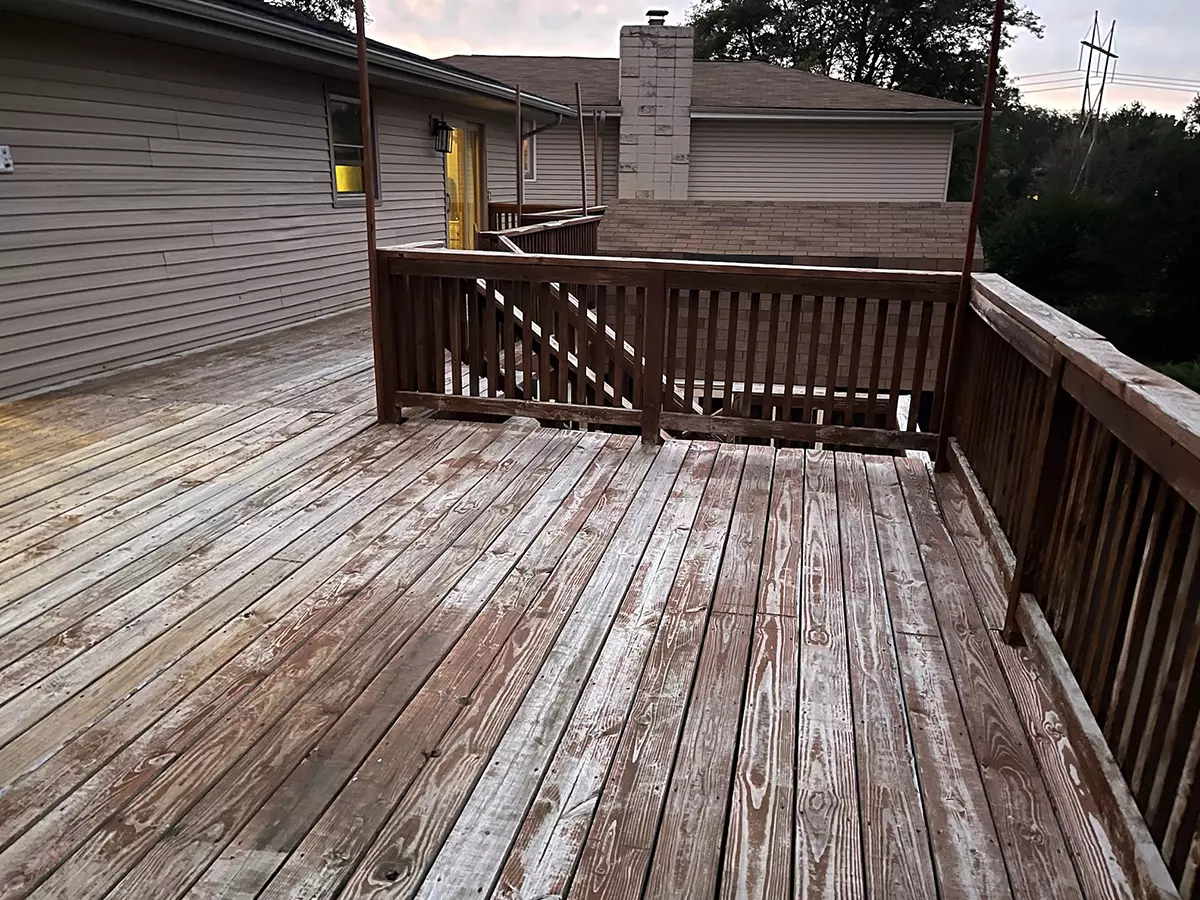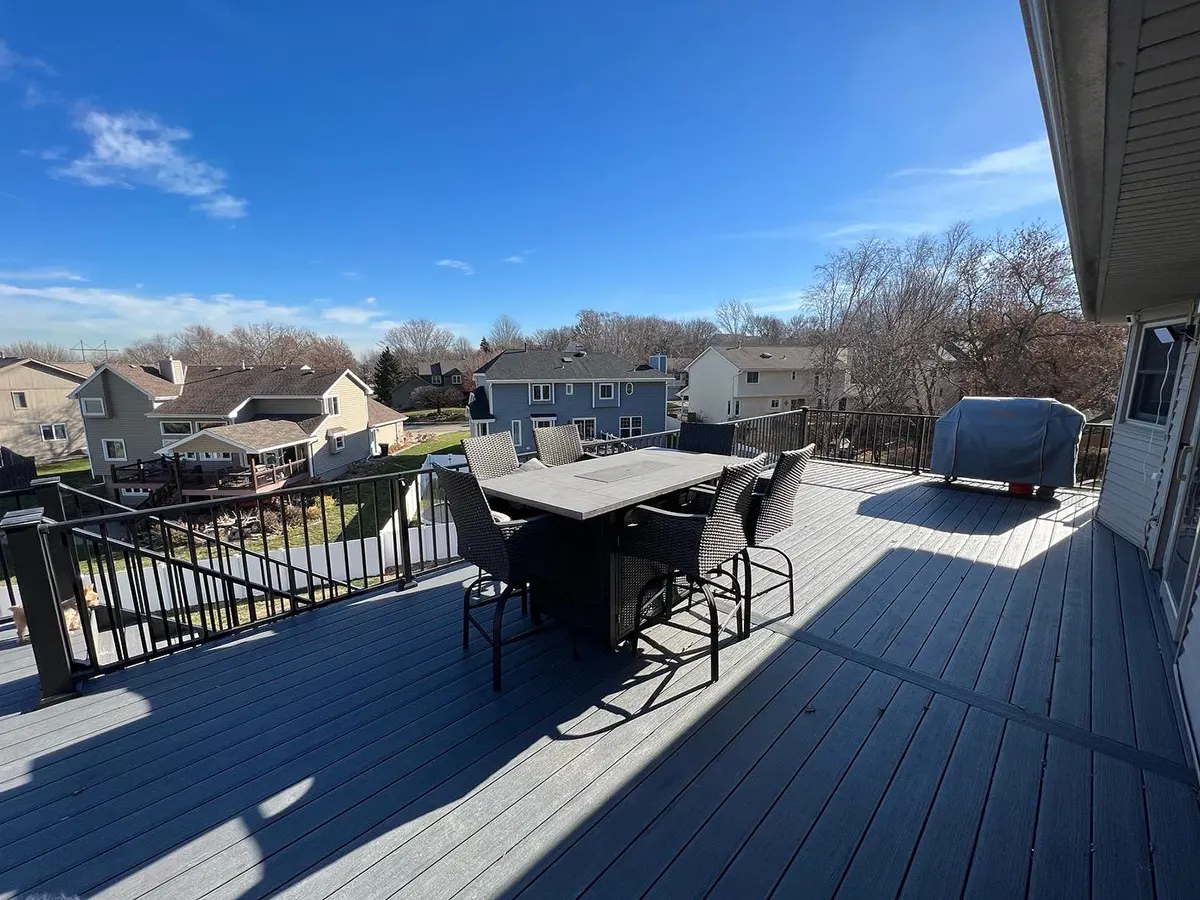 Complete Deck Renovation in Papillion
This customer wanted to give his existing deck some premium upgrades. We rebuilt the entire deck using the high-quality Trailhead Composite from Deckorators, with a complete Trex RainEscape gutter system.
The project also included A Premium Westbury Aluminum railing, a 4×4 corner post, and Grade-1 treated lumber framing.
This high-end 750 sq. ft. deck project was quoted at $72,500. The railing with built-in lights was the most expensive item, priced at $22,500.
Enjoy A Deck That Accommodates Your Family's Needs
We're here to give you a unique deck that creates endless opportunities for relaxation.
Luan and his crew are first rate deck builders. They refurbished and re-supported our old deck and added on additional new decking in a week after all was approved by the city of Lavista. The only problems were with the composite supplier which Luan handled quickly. Definitely recommend them if you are looking for a new deck or want to update an old one.
Luan and his team removed an old wood deck and installed a new composite deck with a hottub enclosure. I absolutely love it. He was on-time, in budget, and his crew worked fast and was so respectful of my yard, cleaning everything up after they finished.
Quick call turned into a quick 10×10 above ground pool deck. Luan was professional and energetic and kept us in the loop. Highly recommend.
Deck Repair Case Studies In Omaha
Before
After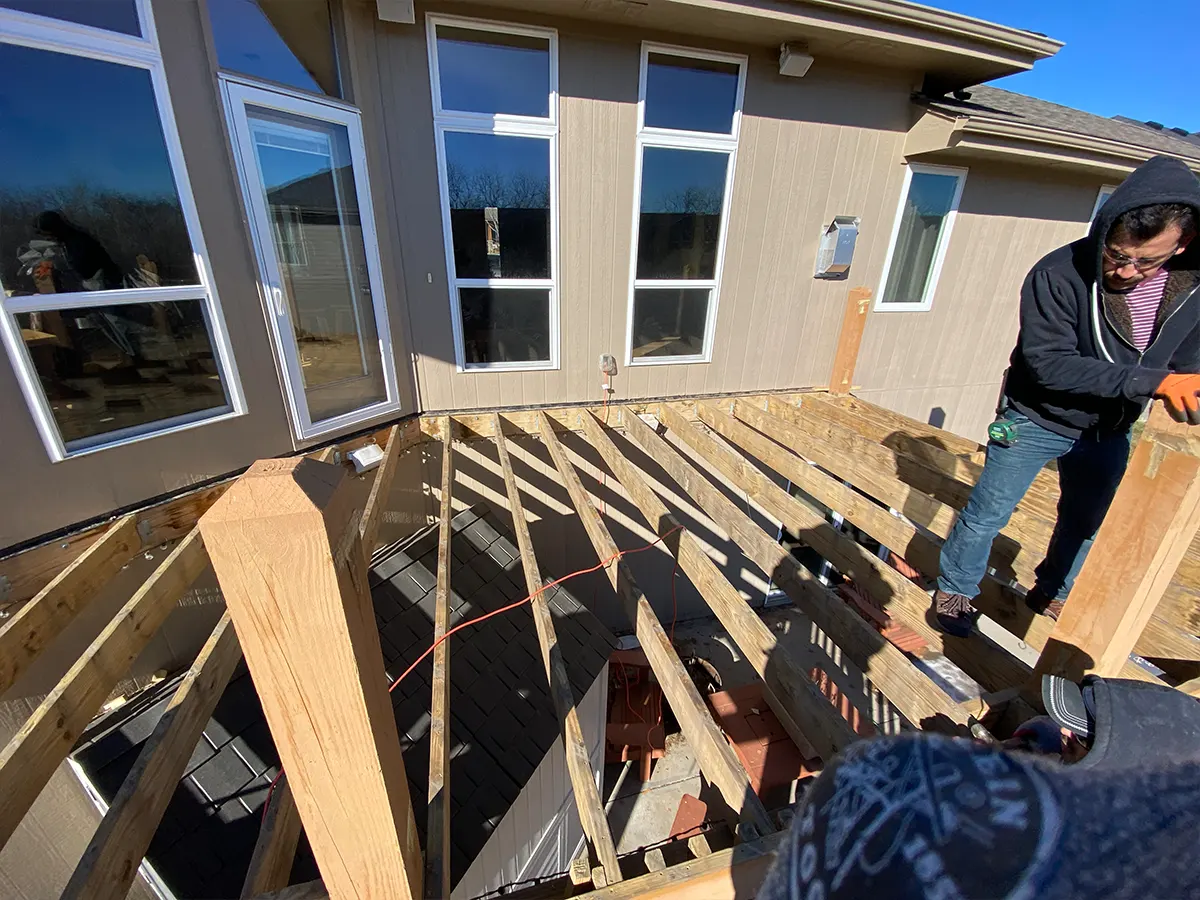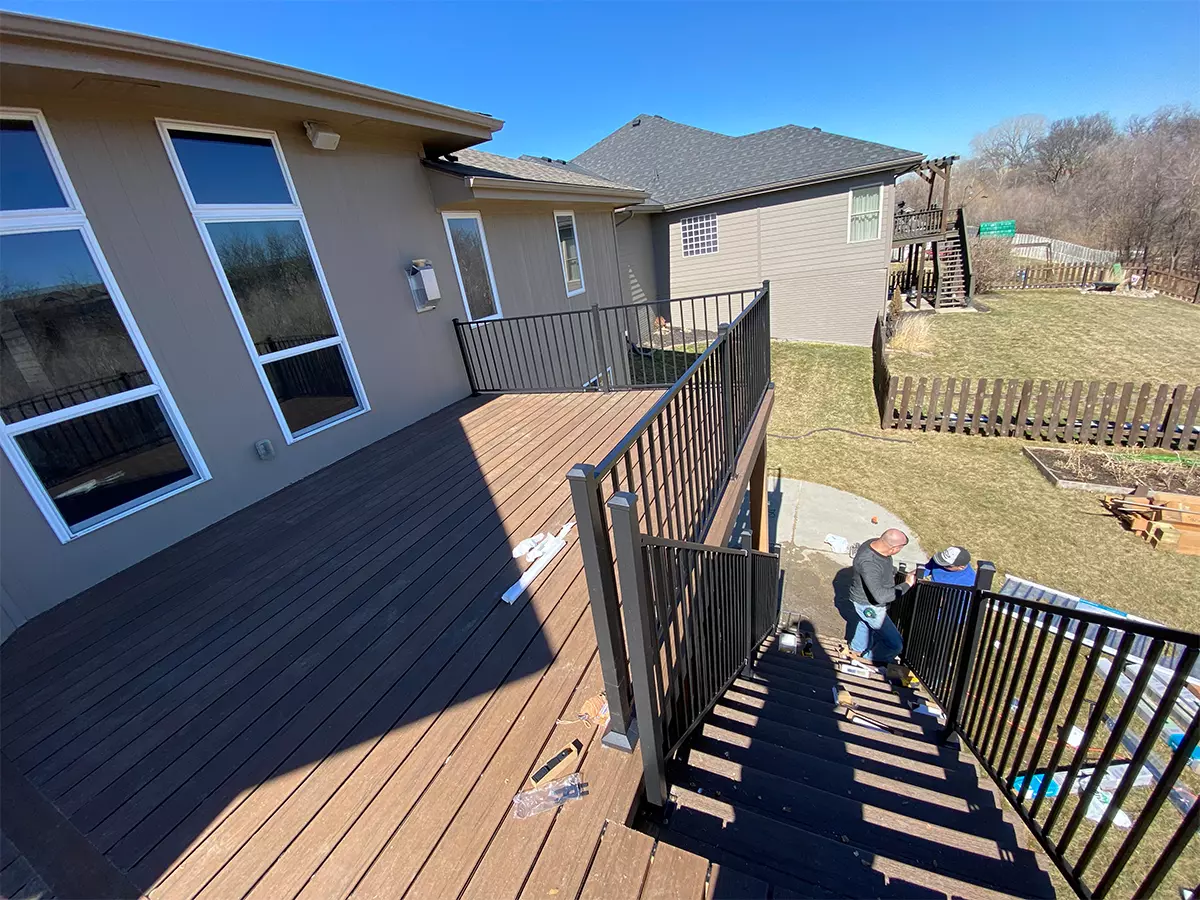 Deck Remodeling In Elkhorn
This client was worried about the safety of their deck, so the first thing we did was strengthening the frame. We also replaced the stairs, wrapping them with the same high-quality composite decking boards. For the decking surface, the client chose a Dark Roast finish from TimberTech, which we complemented with a new brushed metal railing.
This project was quoted at $16,500, where the stairs were the most expensive item, coming in at $7,000.
Before
After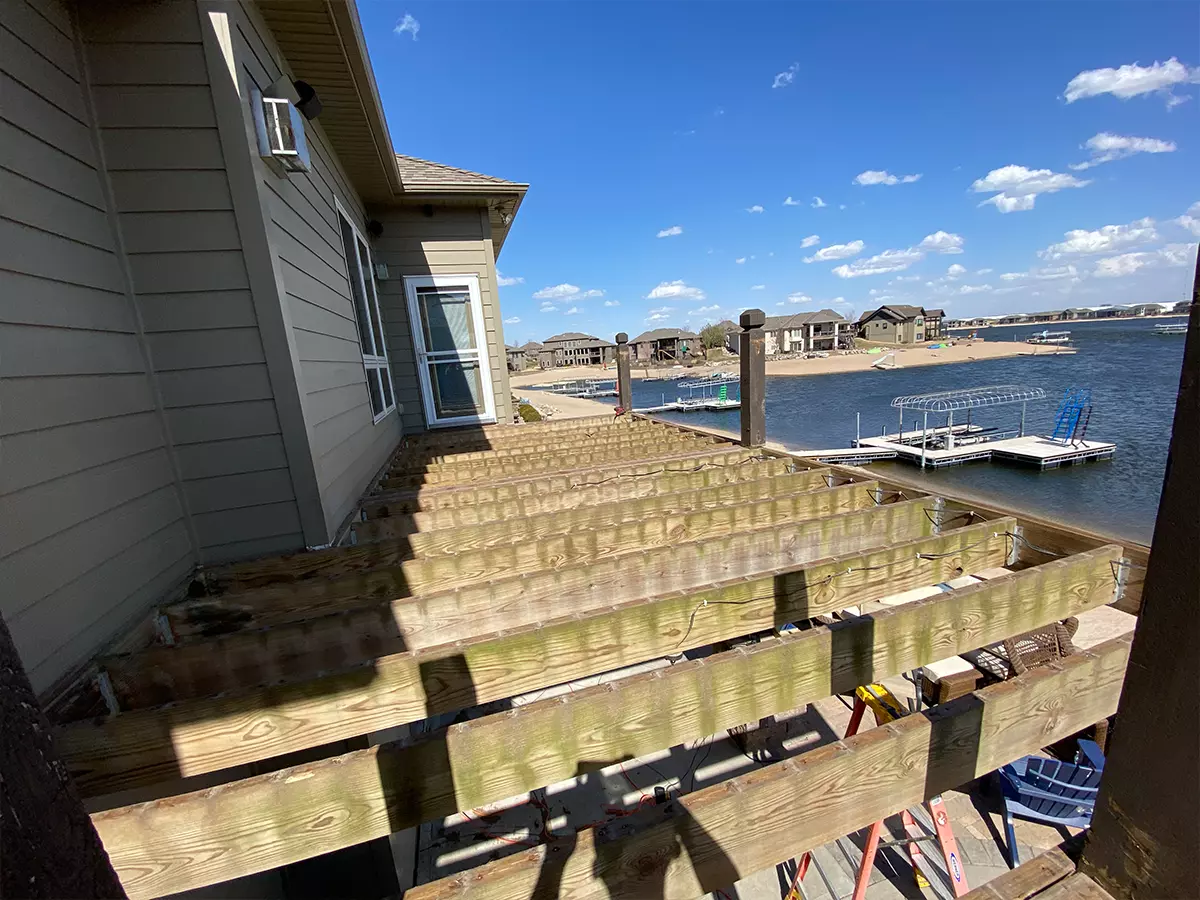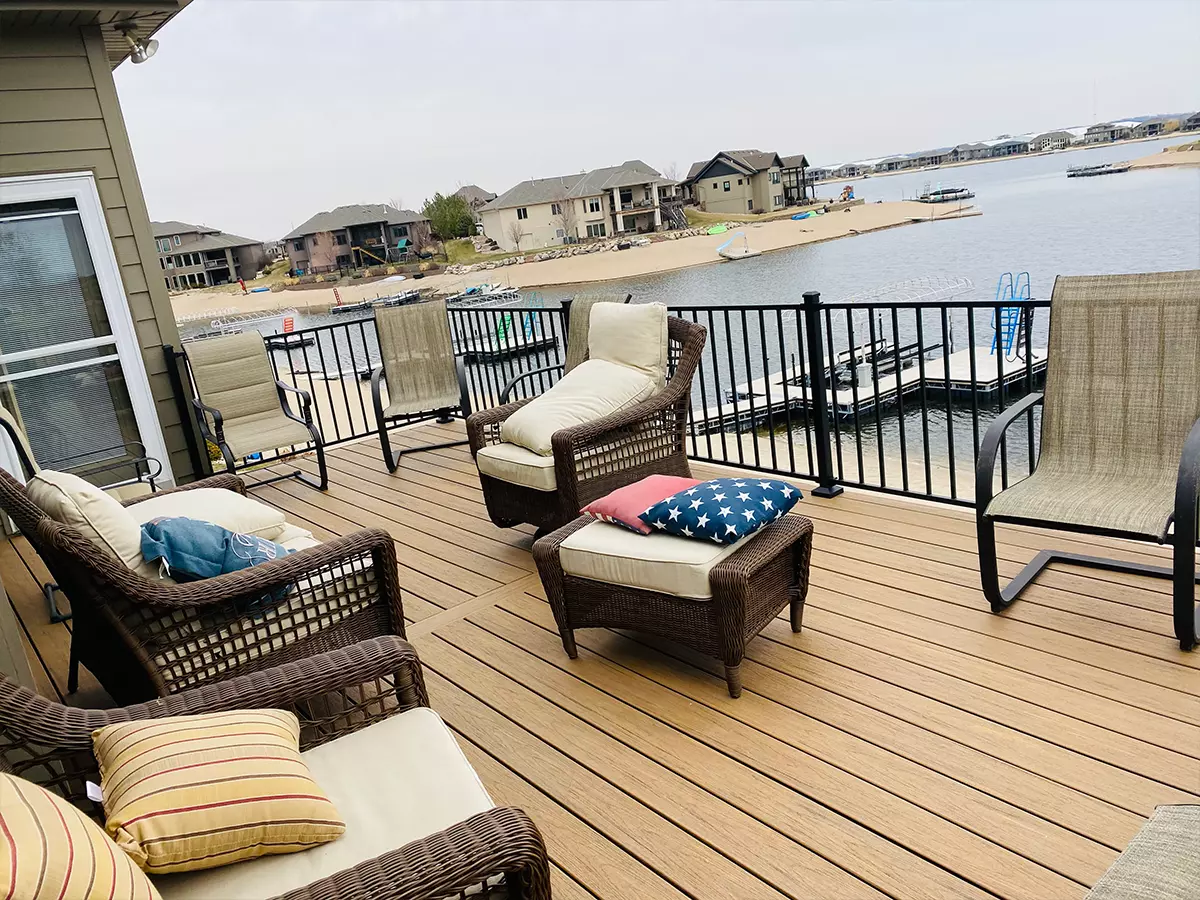 Deck Remodeling In Valley
For this 24×12 ft. deck remodeling project, we started with adding new joists and blocking to create a safe and sturdy structure. The client wanted a natural look for his deck, so he chose the beautiful Antique Leather decking boards from TimberTech. With the new brushed metal railing added, this deck looks like new.
This project was quoted at $18,000, where the composite decking material alone came in at $8,760.
Before
After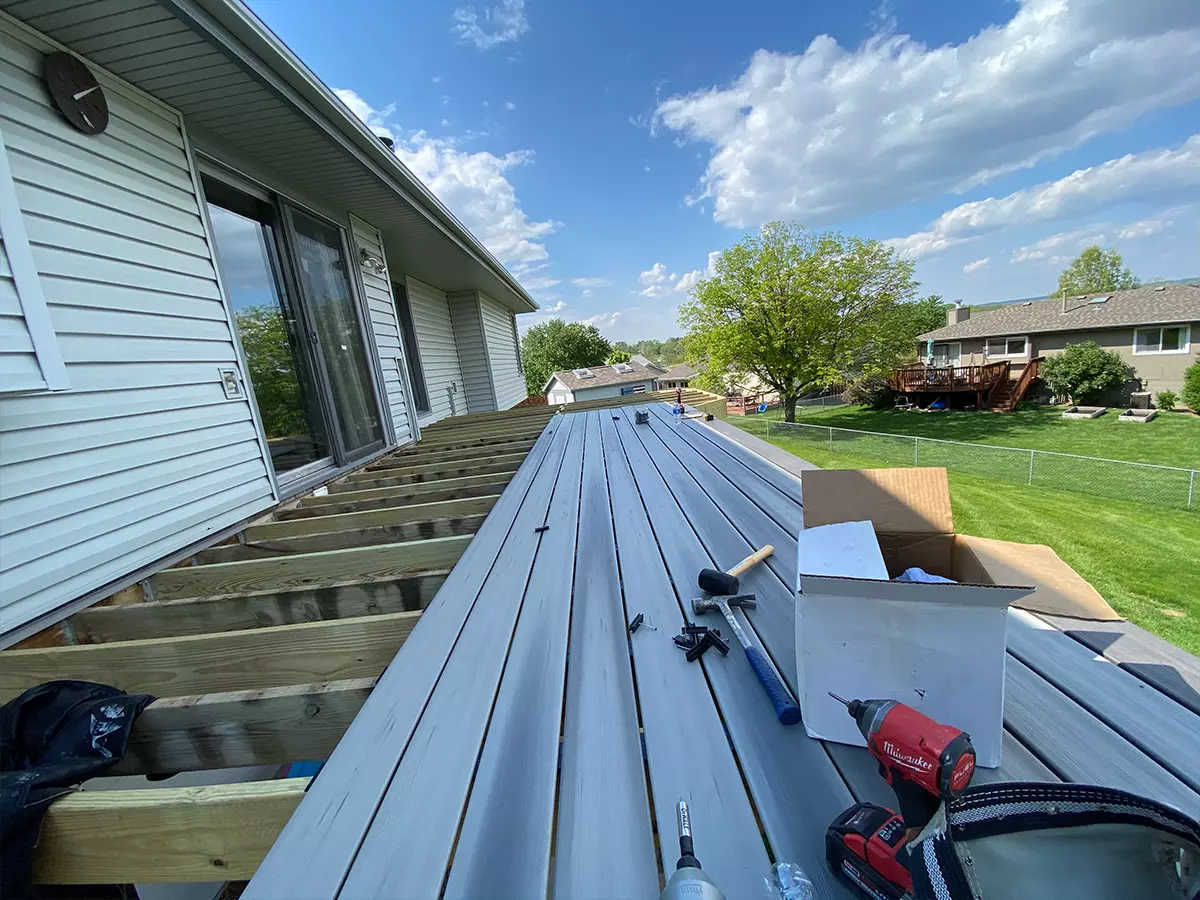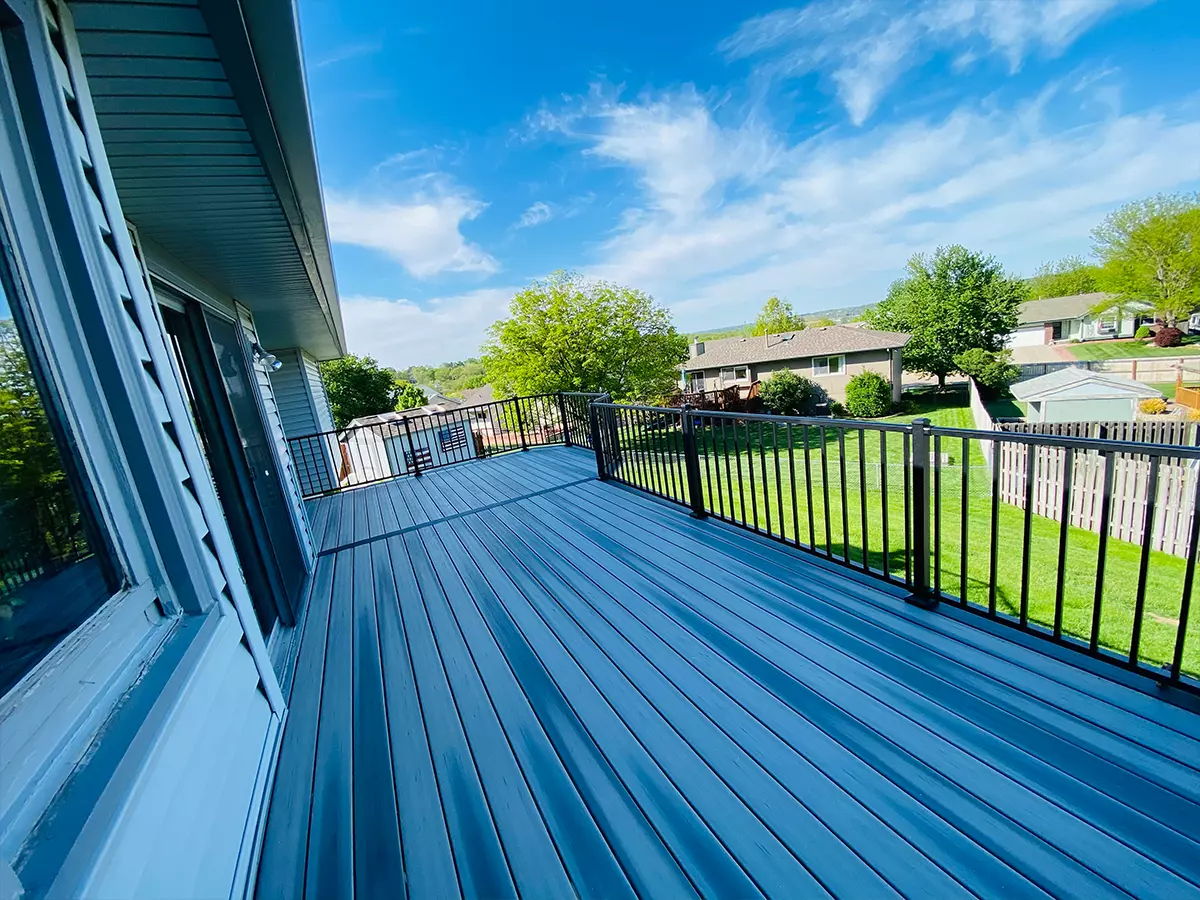 Deck Remodeling in LaVista
Our client in LaVista wanted to address his deck issues while also expanding the deck surface. After strengthening the joists, we gave this deck a premium look. The deck boards were a gorgeous Two-Toned Gray from Duralife, complemented by a picture frame border from TimberTech, as well as Westbury C-10 Aluminum Railing.
This project was quoted at $23,000, where the deck addition alone was $11,000.
Let's Give You A Safe Deck That Looks The Part
We're here to help you bring your deck back to life so that you can enjoy it worry-free.