Porch Construction In Omaha, Papillion, La Vista, And More Of NE
Work with our experts in porch construction that proudly serve Omaha and surrounding areas - Metro, Papillion, La Vista, Bellevue, Gretna, and more of NE.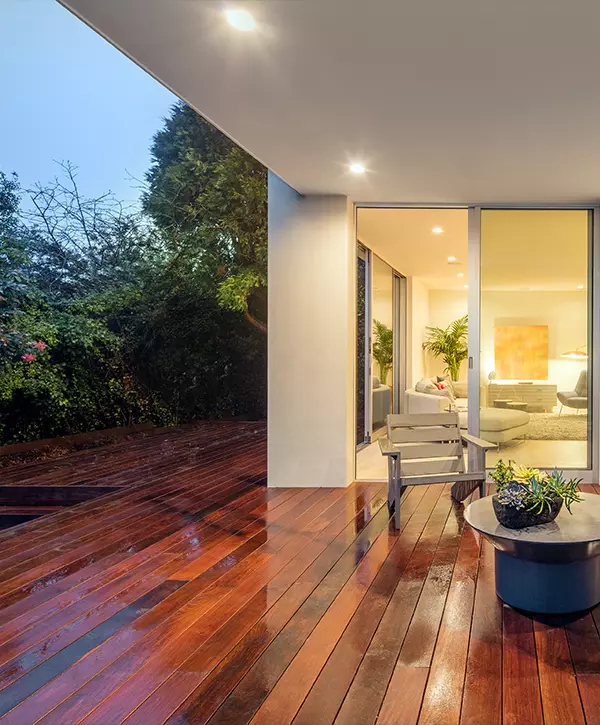 Enhance your outdoor living experience with a beautifully crafted porch that combines functionality, style, and the refreshing embrace of fresh air. Whether you're dreaming of a cozy sleeping porch or looking to add a stunning porch addition to your home, our team of experts is here to bring your vision to life.
With our expertise in porch design and construction, we can create a porch that seamlessly blends with the architecture of your home and complements your unique style.
From the classic porch roof to the charming shed-style porch, we offer a wide range of porch styles to suit your preferences. With our deep understanding of many house styles, we ensure that your porch harmonizes perfectly with the character of your home.
Whether you're looking for someone to build a new deck or want to upgrade your outdoor space with a porch, Deck Bros is here to serve your NE home with stellar services.
With a new porch, you can enjoy:
Benefits of Porch Construction
Enhancing your home with a new porch brings numerous advantages that extend beyond aesthetics. A porch serves as a versatile and inviting space, adding value to your property and enhancing your overall living experience.
Expand Your Living Space and Enjoy the Outdoors
Imagine having an additional area to unwind, entertain guests, or enjoy the beauty of nature. Adding a porch to your home extends your living space, seamlessly blending indoor comfort with outdoor charm. It becomes a versatile oasis where you can relax, read a book, host gatherings, or spend quality time with loved ones.
Enhance Curb Appeal and Increase Property Value
When it comes to first impressions, a well-crafted porch can significantly impact the overall curb appeal of your home. A beautifully designed porch enhances the aesthetic appeal and adds value to your property. It serves as an eye-catching feature that sets your home apart from others in the neighborhood.
Create a Seamless Transition between Indoors and Outdoors
One of the key advantages of a porch is its ability to create a seamless transition between the interior and exterior of your home. It is a welcoming bridge connecting the two spaces, allowing for easy movement and a sense of continuity.
Enjoy Versatility and Flexibility in Design
Porch construction allows you to tailor the design to your specific needs and preferences. From choosing the architectural style to selecting the materials and features, you can create a porch that aligns perfectly with your vision.
At Deck Bros, we uphold our deck-building services to the highest standards. From deck design to composite decking installation, we build outstanding decks meant to withstand the test of time.
We Love Working With NE Homeowners
Curios to see why homeowners across NE love to work with us in all things deck-related?
We hired Luan and his crew to touch up our deck prior to selling our house. They came on time and found that the deck was in worse shape that it appeared. Without raising the price, they went out of their way to replace all the railing and even put in new stairs for it. The deck looked great afterward and was one of the big selling point for our house.
Deck Bros did a phenomenal job with our deck! Luan went over all the pros and cons of what we were doing, encouraged us to ask questions, and kept us updated on all progress. Everyone was professional and efficient, and the crew worked hard and did their job both quickly and well. The new deck is beautiful and has some nice warranties to go with it!
Our Porch Construction Process
Embarking on a porch construction project can be an exciting endeavor, but understanding the process can help you navigate it with confidence. Here are six steps that outline the typical porch construction process, ensuring a smooth and successful experience:
During the initial consultation, we'll discuss your vision for your porch. We'll listen to your ideas, requirements, and preferences, working closely with you to create a design that reflects your style and complements your home.
Our expert team will start the design process, creating detailed drawings and 3D renderings to help you visualize the final result. We'll refine the design together, considering porch size, layout, materials, and additional features, ensuring it meets your expectations and budget.
We'll handle all the paperwork and navigate the permitting process for you, ensuring your porch construction meets local building codes and regulations. We'll keep you informed throughout this stage, providing peace of mind that everything is in order.
We'll guide you in selecting the right materials for your porch, considering durability, aesthetics, and long-term enjoyment. From decking materials to roofing, railing systems to lighting fixtures, we'll help you make informed choices that match your style and withstand the elements.
Our skilled craftsmen will bring your porch to life with precision and industry best practices. We'll keep you updated on progress and work efficiently to minimize disruptions to your daily life.
We'll add the final touches to your porch, conducting a thorough inspection to ensure high-quality workmanship. Once we're satisfied, we'll unveil your dream porch for you to enjoy. We'll walk you through the finished project, ensuring your satisfaction and addressing any questions or concerns.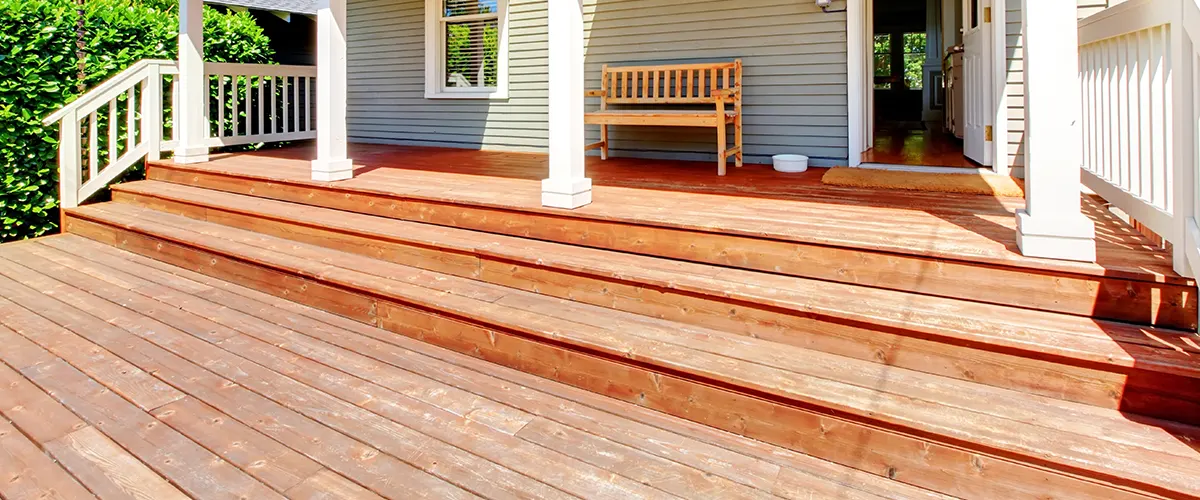 Contact us today and have us take a look at your space to determine how your porch construction project goes while you sit back and enjoy life.
Have A Stunning Porch That Looks Like This
Let's Get Started On Your Porch Project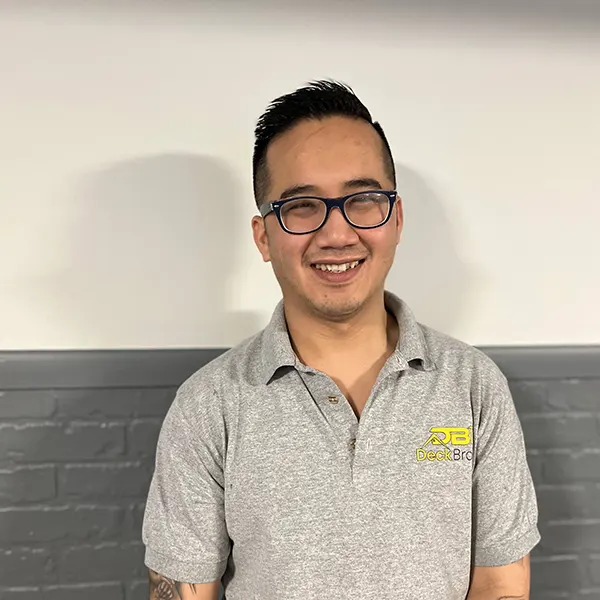 Contact us today to schedule a consultation with our experienced team.
Let us bring your porch dreams to life with our professional expertise and quality craftsmanship. Don't wait any longer – reach out to us now and take the first step towards creating a beautiful and functional porch that will enhance your home.
Alternatively you can talk directly with me at (402) 369-5724 and see if we're the right fit.