Make Your Deck Look Great Again And Extend Its Life With Innovative Materials And Excellent Repair Work
100% Satisfaction Every Time
Licensed, Bonded, and Insured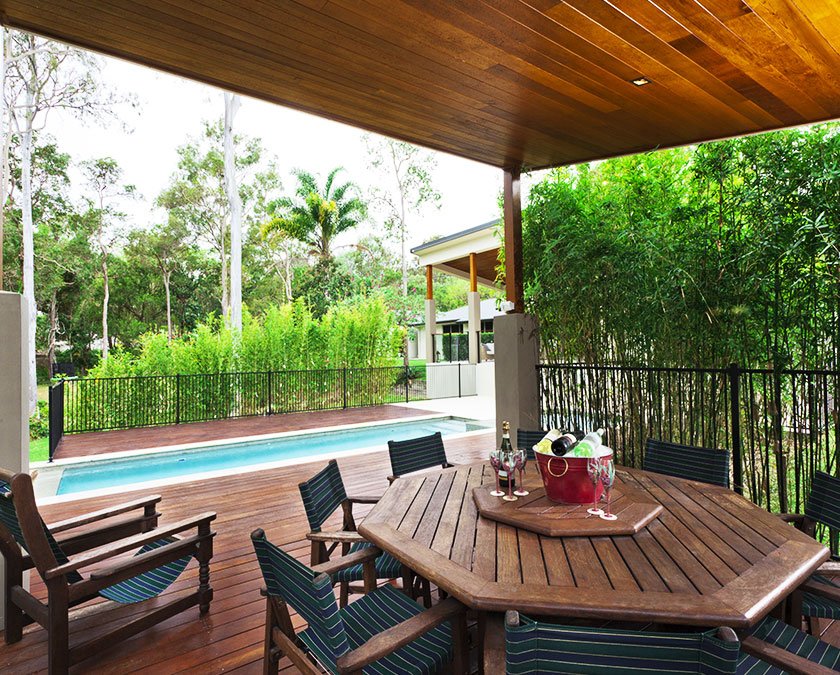 Protect And Preserve The Beauty Of Your Deck
Over time, wood decks tend to get damaged by the sun, harsh weather conditions, algae, and mildew growth. Rotting can happen too since wood is very susceptible to insect damage, specifically ants and termites. If you're looking for a way to restore your deck's original charm, we're here for you. With our over 30 years of experience in carpentry, you'll get the skills and expertise that result in superior deck restoration solutions. We'll help you make your deck look bright and welcoming again with sound repair work, high-quality materials, and protective finishes. Time to start planning for more time spent outdoors.
Hold On To Precious Memories
Your deck is an extension of your home, a personal and private place. Even if your deck is older, it still has the potential to offer you the perfect space to continue creating new memories, year after year.
That's why we believe it's worth restoring a deck to its original glory whenever possible and preserve every special moment it has witnessed over the years.
Whether your deck needs a small repair or you're planning for a full renovation, our goal is to give you a deck that not only looks beautiful again but also accompanies you in the most important moments in your life.
We put our greatest skills at work to fix any issues you may have and keep your deck safe from any future damage.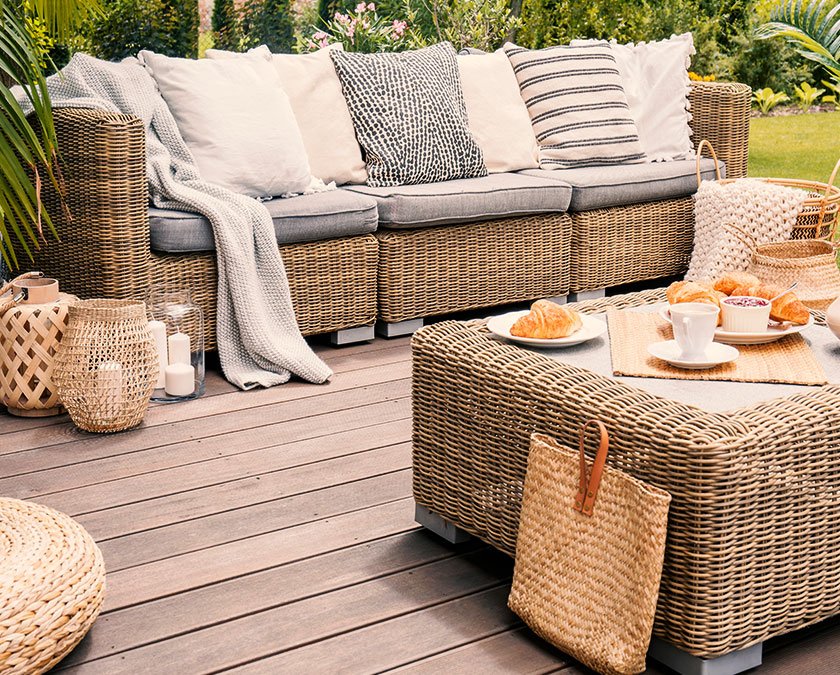 While repairing your deck by yourself may sound simple, you should always reach out to professionals to ensure a job well done. We'll choose the best repair and renovation option depending on the damage we find, while keeping your vision front and center.

Get in touch with us so we can talk about your project. We'll have a phone consultation to discuss the issue with your deck and your vision, and see how we can help you restore its charm.

As soon as we identify what caused the damage on your deck, we'll start working on fixing it by replacing the affected parts and applying protective solutions. We're committed to redesigning your deck the way you want it.

Now that your deck is in top condition again, don't hold back on planning for more fun time outdoors. Get ready for a celebratory evening with your friends to experience your beautiful, restored outdoor space once again.
No matter the condition of your current deck, we'll restore its beauty. We know your outdoor space is important to you, so we'll make sure to use premium materials to make your deck look great again and keep it protected for a long time.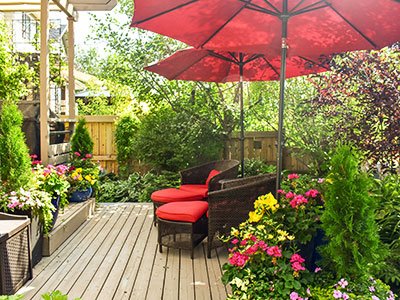 Includes replacing worn-out and damaged stairs.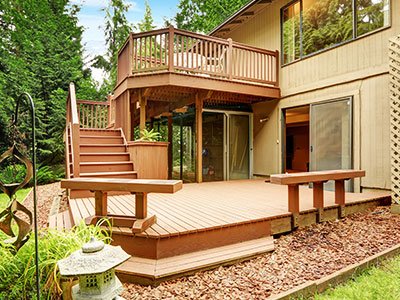 Includes new railing, new stairs, and fixing posts, joints, or loose railings.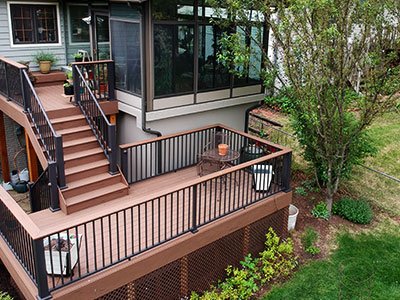 Includes replacing all the damaged deck boards and railings, with either wood or composite decking material.
*The prices above are averages and may change depending on the total square footage of the deck that needs to be repaired, the extent of the damage, and your choice of decking materials, finishes, and upgrades. You'll receive an exact quote for your unique deck repair project after the on-site consultation.
Licensed, Insured, and Bonded
100% Satisfaction Guaranteed
Over 30 Years of Experience in Carpentry
Here's What Our Customers Say…
Our goal is to deliver outstanding, long-lasting results, so we work hard to make sure every one of our customers is happy. We live by the mantra "100% satisfaction guaranteed." We will not stop until you are happy. ​
My husband and I were extremely impressed by the quality of work Deck Bros did to re-furbish our existing deck and add on a new portion.
We were also very happy with the short length of time this project took to complete. We highly recommend Deck Bros!!
Thank you Deck Bros for the good job on our deck. We are happy with the gentleman who stained our deck and even made good when we had some minor issues.
Would definitely recommend.
Lori Christiansen Theobald
Thank you Deck Bros for the wonderful job you did on our deck!! You did exactly what you said you would do, and you were absolutely reasonably priced!!
If anyone in Omaha needs help with their deck needs, I would highly recommend Deck Bros!! Luan and his team went above and beyond to make our deck look new again, including repairs that needed to be done!!
It is so nice to work with a company that has integrity!!!
Restore Your Old Deck To Its Former Glory With Deck Repair Done Right