The Best Deck Building In Arlington, NE
Get expert's advice for your deck building project in Arlington, NE!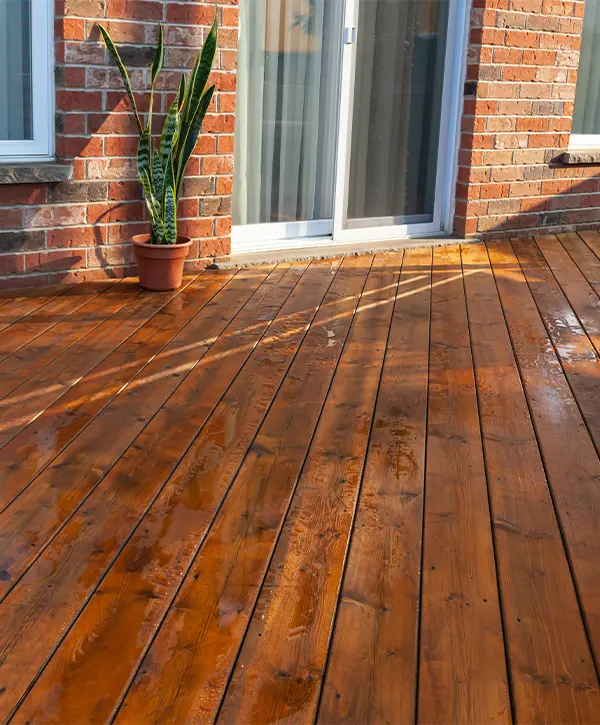 If you're looking for the right contractor to get your deck building in Arlington, NE started, your local experts from Deck Bros are your best shot!
Although Deck Bros started a few years ago, Luan and his crew have a lifetime of experience in building and repairing decks. Our goal is the same: create aesthetic outdoor spaces that offer you the best place to kick back with your loved ones and relax.
We strive for perfection, which is why we focus on professionalism, superior products, and exceptional customer service. With us, you're getting a top-tier service!
Here's What A Top-Tier Deck Building Service Looks Like
We made it our mission to always over-deliver and surprise you with perks that no other contractor in Arlington, NE, offers.
Uplift Your Outdoors With A Pristine Deck Construction
Decks are a great way to boost your property's value while also providing you and your family with an attractive, enjoyable space. For that reason, decks need to be safe as well.
With Deck Bros, your deck building in Arlington, NE is in the best hands possible. You'll have your own deck architect, designer, and builders, all with a lifetime of experience in building safe and fully functional decks.
Your vision will remain a priority throughout the project, and the end product will reflect our dedication and passion for your outdoors.
Arlington Homeowners Love Their New Decks!
We're proud to have helped dozens of homeowners in Arlington with their decking projects. Check out what they're saying about working with us!
I consider Deck Bros one of the best companies I have ever worked with. 
I had my old deck taken down and a new deck designed and erected all in a period of six days. Luan the designer allowed changes throughout the 6 days. 
The crew was tremendous in their work assuring the work met all safety requirements as well as starting each morning and keeping grounds cleaned up each evening as well as keeping us informed of how the job was progressing. 
If I'll ever need another deck I would never consider another company but Deck Bros. They are the best.
I found Deck Bros on Facebook & gave them a call. The owner Luan was very pleasant, came out and gave me a quote on the spot.
I HIGHLY recommended this company for your decking needs, Luan's employees were so much fun to be around. They didn't have any issues with the dogs being around checking on their work.
They were all very professional & worked hard, arriving early & getting to work. We even did some salsa dancing to the music. They went above and beyond, and no request was an issue.
Thank You, Luan, and the main guys that were there every day, Christian, Carlos & Leo.
Inspiration For Your Upcoming Deck Building In Arlington, NE
Our portfolio is proof of our superior craftsmanship. Check out some of our finished projects and ensure your upcoming deck addition turns out perfect!
Deck Upgrades And Materials
You can choose many decking materials and extra features for your deck building in Arlington, NE. We'll walk you through your material options at our on-site consultation, but until then, let's see what the most popular features and materials are.
The deck frame should be about safety, as this keeps your structure up. Naturally, all issues with an existing frame must be addressed urgently before continuing to build the rest of the deck.
Grade 1 pressure-treated wood is the ideal choice for posts and decking frames thanks to its impressive strength, durability, and affordability. As with most construction projects though, it's important to be sure you're investing in ground-contact-rated lumber so that your structure stands strong over time.
When it comes to furnishing your outdoor area, metal frames are the optimal choice. Although more costly than wood frames, they are much sturdier and can withstand deterioration from rot, pests, or any weather conditions.
The addition of decking to your outdoor area will not only add a luxe aesthetic but will also improve the functionality of your space. You can create an elegant look that is designed with practicality in mind!
Some types of wood (like Ipe, mahogany, teak, or tigerwood) give your deck a high-end look and a natural vibe. However, they're more expensive than cedar or pressure-treated wood, two of the most common decking materials.
Looking to save time and energy maintaining a wood deck? Composite decking is the ideal solution. At Deck Bros, we strive to provide only the best quality composite decks from industry-leading brands like Trex, TimberTech, and Fiberon.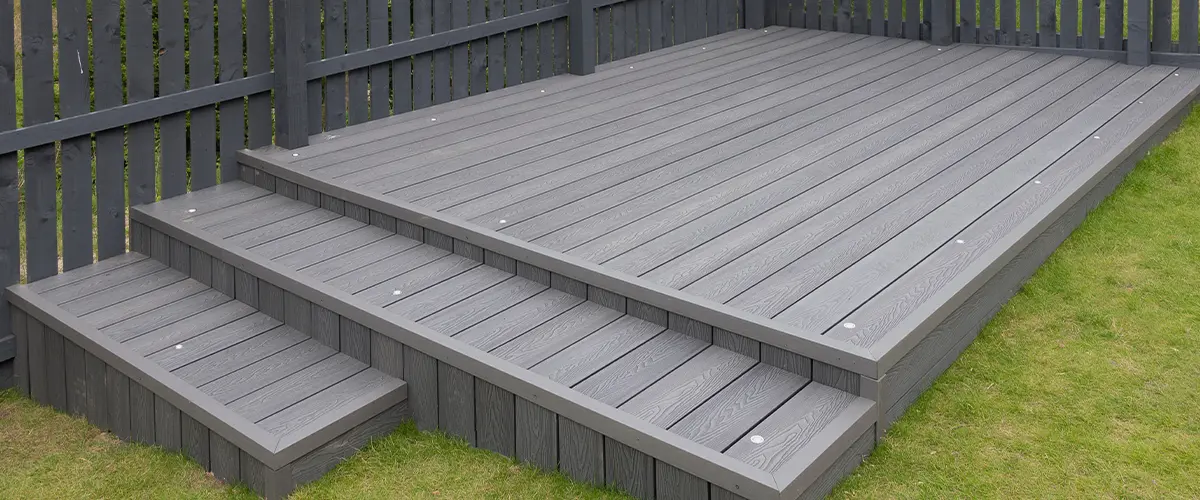 Railings don't just protect those on the deck from harm, they can also be a stylish addition to your outdoor area. No matter how high off the ground your elevated deck is, guardrails are essential for providing safety and completing its overall appearance.
As new and better railing materials are coming up, homeowners are looking less and less for wood railings.
Aluminum railings provide a much safer and more attractive look to your deck than wood. Whether you choose wrought iron, steel, or aluminum metal railings, they are easily complemented by composite or wooden decking materials.
For our customers looking for a sturdier and more visually appealing option, Composite is the ideal choice. It's worth noting that it comes very close in price to Westbury Aluminum Railing – arguably one of the best aluminum railings on the market today!
Like railings, lights are mandatory for decks with a set of stairs. They provide comfort and safety on your deck, especially at night.
Our customers are presented with several lighting options, but we emphasize two components: opting for low-voltage and selecting ones that have a long lifespan. You won't want to be hit with exorbitant electricity bills or have to replace the lights after only a couple of years. That is why it's paramount you make cost-effective decisions upfront!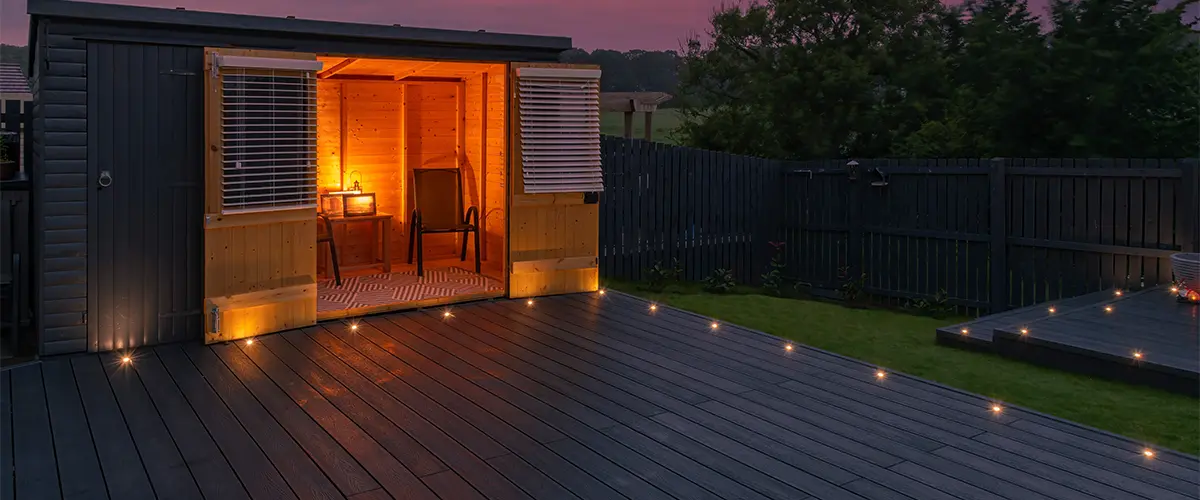 Deck Building In Arlington, NE, Can't Get Easier Than This!
Here in Arlington, NE, we pride ourselves on our easy deck building process. We understand how daunting home addition can be and that's why we make it simple for you to kick-start your project right away!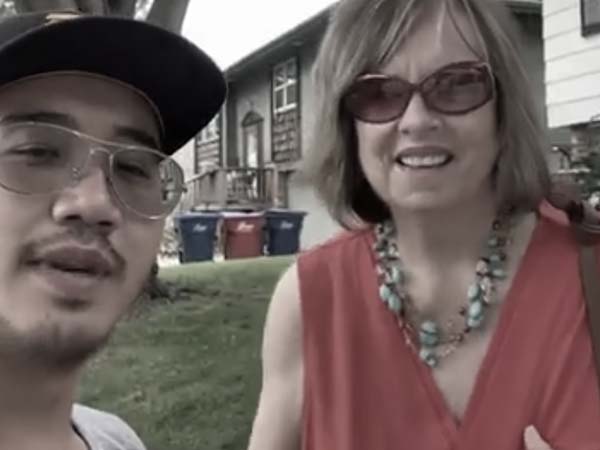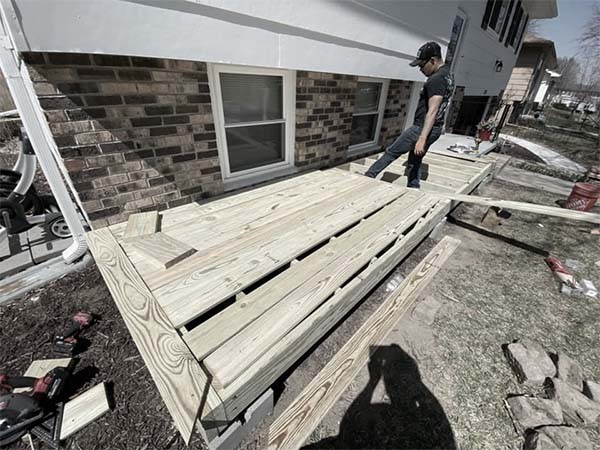 We'll sign the paperwork and get to work!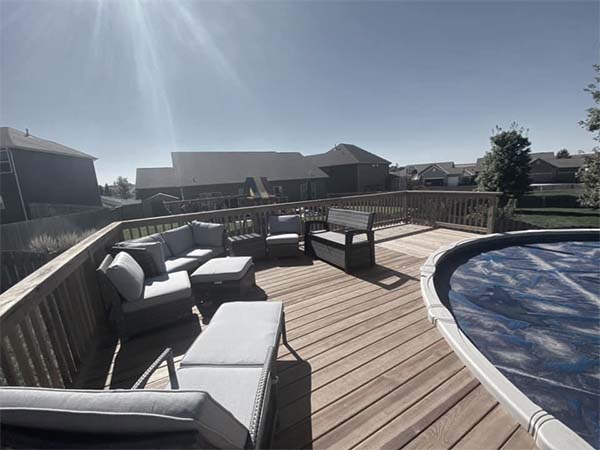 Plan your next barbecue on your new deck!
Frequently Asked Questions
If you're looking for a quality composite decking project, the cost of your 12×16 square foot build will be approximately $28k. This figure also covers updated lighting fixtures and hidden screws. For those more budget-friendly projects, a 10×10 wooden deck can begin at around $9k.
When it comes to luxurious deck building, our projects usually average around $44k. We specialize in top-tier exotic hardwood decks measuring 16×20 square feet and feature deluxe lighting, customized railing with hidden screws plus much more. The cost of your project will depend on the level at which your deck is built; whether that be elevated or ground level.
Our standard decks require two to three days for completion, yet our more luxurious and elevated deck builds demand extra energy, care, and time – taking up to a week.
Quality is always our top priority; we won't sacrifice it for speed. Whether your deck needs more TLC or a quick turnaround, you can rest assured that every aspect of its construction will be up to par and completely safe – no exceptions!
You'll get an accurate timeframe at our on-site visit.
At our company, you'll be connected with bonded and certified builders who are focused solely on your overall pleasure. We prioritize discipline, open communication, and honesty to guarantee a swift deck building experience that meets or exceeds all of your expectations.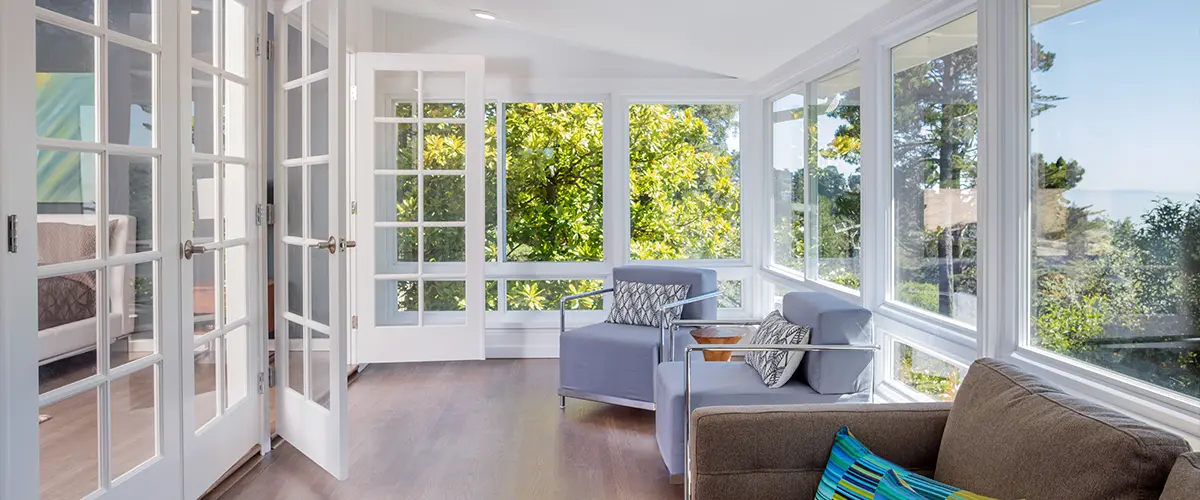 Take The First Step Toward The Best Outdoor Space Today!
Now is the perfect opportunity to take your first step in constructing a deck in Arlington, NE! Don't wait any longer – get started today!
Deck Bros guarantees the highest level of deck building expertise in Arlington, NE to bring your outdoor area to life. We will make sure that your space is everything it should be!
Besides a premium deck construction, you'll also receive:
Get The Best Deck Building In Arlington, NE Today!