The Best Deck Repair In Arlington, NE
Want your deck to look like new? Get in touch with a pro!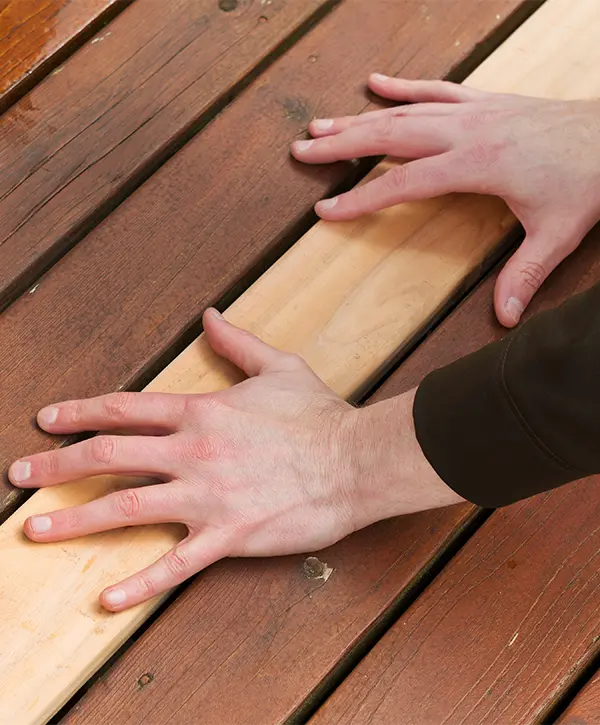 Still looking for a trustworthy and reliable deck builder to take on your project?
At Deck Bros, you're getting a complete and thorough deck repair service that makes your current deck look as good as new. We cover every aspect of the repair, from framing to decking surface, and ensure that by the time we're through, you'll fall in love with your deck again!
We know deck repair in Arlington can be a tough project to take on, but we're making everything a lot easier!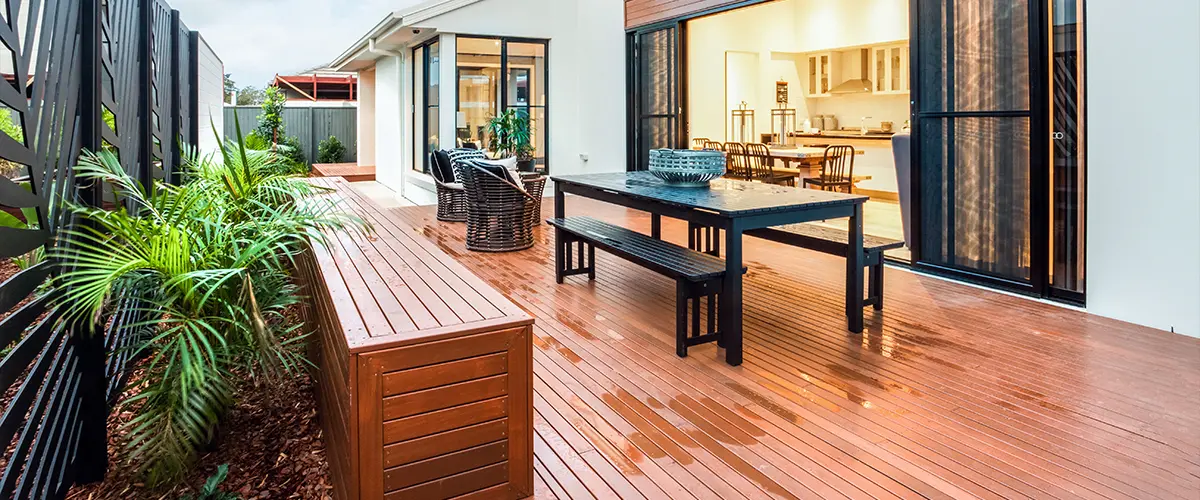 A More Thorough And Reliable Deck Repair Than Ever Before!
Your deck's security is our top priority, and we will pay careful attention to every aspect of the rebuilding process. Additionally, you can enjoy unrestricted communication with us throughout the procedure so that your worries are minimized as your deck is restored.
Get Your Premium Deck Repair In Arlington, NE
Taking action on a deck repair project can extend your deck's life for many more years.
Reinforcing railings, swapping out warped boards, and changing decomposing posts are all excellent ways to ensure that your deck is up-to-date and safe for use.
With Deck Bros, you get a comprehensive deck inspection to uncover all the issues with your structure. We will keep it honest and leave it up to you whether you want an extended lifespan for your deck or if a full replacement is more practical.
Get a free estimate for deck repair in Arlington now! Get the greatest price for your deck construction project, and enjoy a hassle-free procedure not found with any other deck contractor.
Homeowners In Arlington, NE, Love Their New Decks!
We are proud of the workmanship and devotion that goes into every one of our projects. Take a look at some of the decks we have revitalized in Arlington!
My husband and I are very pleased with our new deck. They were able to tear down and replace our deck in a very short time. They did an excellent job! 
1 day for the tear down and 3 for the build. The workers were very courteous and professional. My neighbor who watched the whole process was impressed with the speed and skill that they used replacing our old deck. 
I would highly recommend Deck Bros if you need a deck repaired or replaced!
My family and I have been renovating our home for the last two years and have used many local companies. 
Deck Bros was hands down the best! The quality of work, attention to detail and communication with my husband and I throughout the project was second to none. 
The workers were meticulous and did beautiful work on my back deck and front porch. Luan (the owner) was very responsive with our questions and was always checking in on the project to ensure we were satisfied. 
Highly recommend using Deck Bros!
Check Out Our Finished Deck Repair Projects In Arlington, NE
If you're based in Nebraska, particularly Arlington, and searching for a quality deck builder, take a look at our top-tier work to get an idea of what impressive craftsmanship we can provide.
Types Of Upgrades And Deck Repairs
The deck building sector has experienced exponential growth in recent years, with the emergence of advanced materials and innovative techniques for constructing and repairing decks.
Take a look at some of the repairs, replacements, and upgrades homeowners get for their existing decks.
Until recently, grade #1 pressure-treated wood was the standard for deck frames; it still is in many scenarios. The reason? It's inexpensive and relatively dependable!
However, Fortress Building Product's steel deck frames have now become the superior option on the market. They outperform wooden frames in any condition or environment, and their metal structures make them more reliable and durable than ever!
In truth, the process of treating wood has undergone numerous transformations over time, making pressure-treated wood less effective and reliable compared to years prior.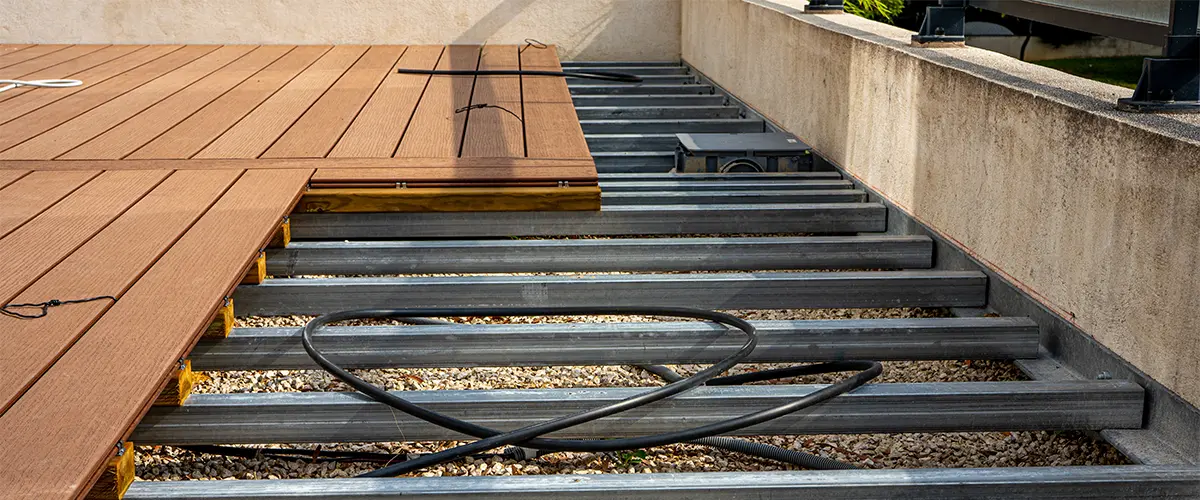 If you plan to construct a wooden deck, cedar, redwood, and pressure-treated wood are three of the most popular choices. Even though these two options – cedar and redwood – can be pricier than the pressure-treated one in comparison, they provide a greater visual impact while being more cost-effective on the bigger picture.
With that being said, all of these options are softwoods, so they're more prone to water damage, namely rot, and decay.
Wooden railings on older decks were once the only option available, but now they are highly susceptible to water damage and deterioration. This can significantly decrease safety for those using them, so replacing these outdated wood railings is critical for maximum protection.
When security is a top priority, you can count on Westbury's aluminum railings for all your railing needs. Not only are these rails safe and dependable, but they will add tremendous value to your deck or patio area! Investing in this upgrade is a smart decision that you won't regret.
While these will have a heftier price tag, they'll definitely pay off in the long run, as they don't require ongoing maintenance and extra costs.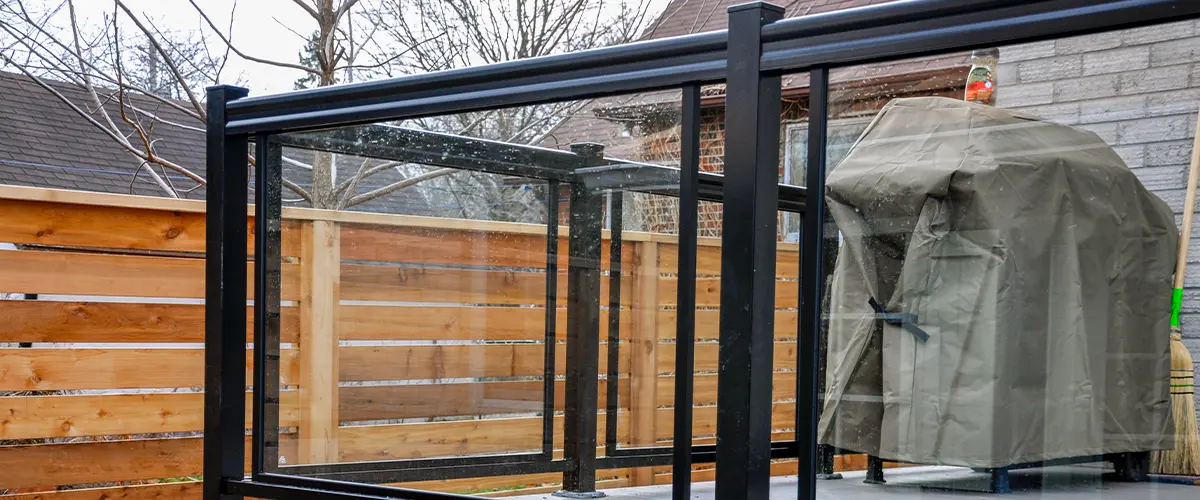 Deck lights are a relatively recent development for small or large decks. There were no stairwells or railing lights in the past, so it was dangerous to walk on them at night.
Nowadays, having lights on your deck is a must. If you don't have any lighting, it's almost certain that the inspection won't approve it. Fortunately for you, there are many different options available; we'd recommend going with low-voltage lighting because it lasts longer than other light bulbs and helps to reduce energy consumption too!
That way, not only will your deck pass inspection but also be more eco-friendly simultaneously – what could be better?
The Best Way To Start Your Project
With your convenience and safety as our top priority, we have carefully crafted this process to ensure a smooth journey toward the perfect deck. Rest assured that you will receive a pristine and safe product at the end of it!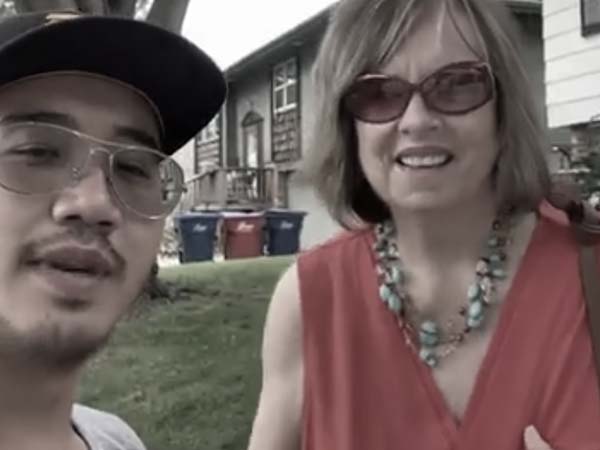 Request your free quote or call us directly to chat.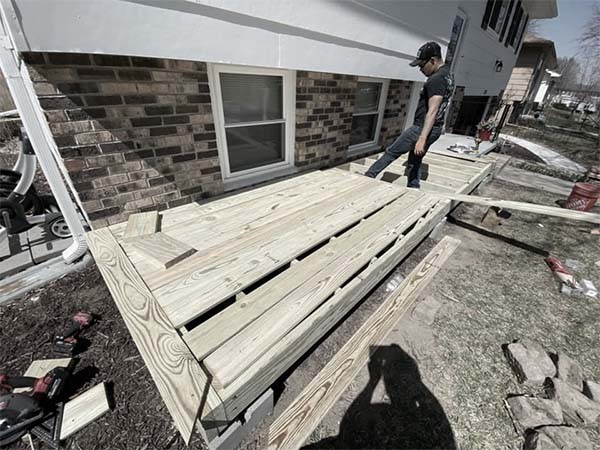 Be part of your incredible deck-repair journey.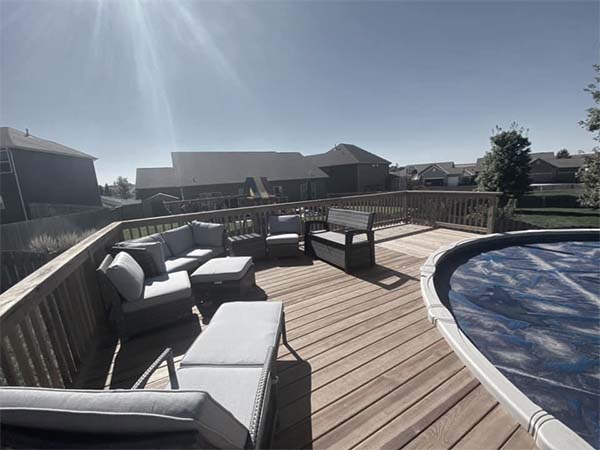 Your new deck is ready! Time to plan your next barbecue!
Frequently Asked Questions
The price of deck repairs in Arlington varies between $1,500 and $8,500. Minor issues usually cost the least, while hassle-free ones will be higher. After a thorough inspection of your deck, we'll determine exactly what needs to be done for it to be reliable and safe; this is paramount data that requires careful consideration.
We comprehend the value of your time and family, so we will generally set up a deck repair session within seven days from when we begin speaking with you. Many repairs are finished in no more than one day; however, others might require full-scale replacements, which would demand extra hours.
Depending on your local government's rules, you may need a permit for structural repairs or if we plan to change the layout of your deck. Obtaining these can be tricky, but don't worry–we'll take care of it! We have experience with the paperwork and know how to get all the permits needed for your project.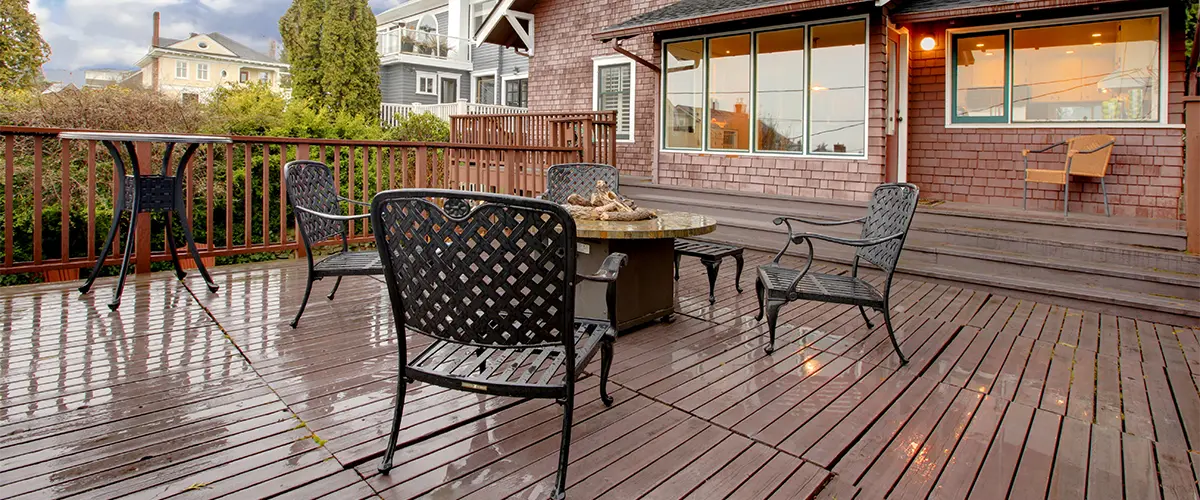 Let A Professional Make Your Deck Reach Its Full Potential
At Deck Bros, your deck repair will be in excellent hands. We have a lifetime of experience in carpentry and deck building, and we know the industry by heart.
For many years, we have proudly offered professional deck building and repair services to all Arlington homeowners. We recognize what it takes to provide a pleasant experience for you and is committed to delivering beyond expectations.
Our ultimate goal is for you to be completely satisfied with your new, which is why we'll go out of our way to over-deliver.
Get ready to receive:
Your Deck Repair Awaits You!