Deck Repair In Bellevue: Let Experts Handle Your Project
If you're thinking about a deck repair in Bellevue, you just found the best professional to take on your project!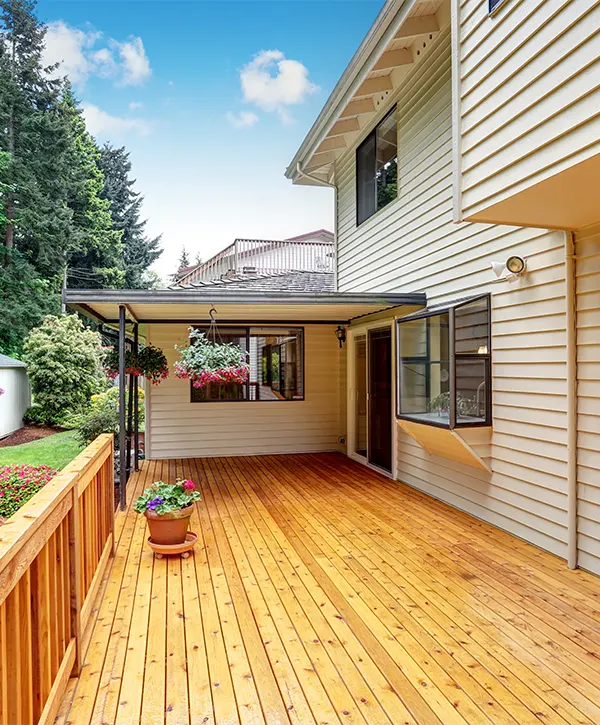 Deck Bros is your trusted deck contractor in Bellevue that's been taking care of dozens of deck repairs for homeowners with all sorts of needs.
Our main goal is your complete satisfaction and we won't call it a day until you're 100% happy with your end-product. Your needs are at the front and center of our work, which is what ensures your experience with us will be an unforgettable journey.
We'll Make Sure You'll Come Back For More
At Deck Bros, we made it our mission to over deliver and become the number one option for homeowners looking to uplift their outdoor spaces.
Your deck repair will also come with:
Let Pros Return The Safety Of Your Deck
Many of our customers in Bellevue decided it's time for a deck repair project when their decking started to squeak and the railing was already wobbly.
After each inspection, they were surprised at how many issues their deck was hiding, and frustrated that they didn't take action sooner.
When a deck stops feeling safe, stress and anxiety starts settling in.
A deck repair is the best way to determine the state of your deck and what it needs to bring it back to its former glory.
Sometimes, it might just be a matter of refinishing. Other times, your deck might need more extensive repairs, like a frame replacement.
Homeowners Love Their Deck Repairs In Bellevue
Deck Bros showed up at 8:00 am and worked until dark everyday. 
They had old deck torn down in one day. We are very happy with the finished product. 
We went with Deck Bros because of Luan's charming personality but they can also build a sweet deck!!!!
Thanks Luan and the team!
Luan and his team removed an old wood deck and installed a new composite deck with a hot tub enclosure. 
I absolutely love it. 
He was on-time, in budget, and his crew worked fast and was so respectful of my yard, cleaning everything up after they finished.
Your Deck Could Look Just Like These
Get some new ideas for your deck repair in Bellevue or check out some of our work!
Types Of Deck Repair Upgrades
The deck upgrades available for your deck repair are endless, and deciding between so many can become overwhelming.
During our initial visit, we'll guide you through all your options and upgrades. We'll ensure your options will match your needs, so the end-product will be exactly what you envisioned for your home.
Below are the most common upgrades homeowners in Bellevue get for their decks.
Composite decking is becoming increasingly popular among older homeowners who can't keep their deck in the same condition as it was when they first built it.
Although a composite deck costs more up front, you will not have to purchase maintenance materials as often as you would with a wood deck. In the long run, composite decking will save you money and help you invest it in other areas of your home.
Composite is a low-maintenance, long-lasting material that doesn't require stains or sealers and is pest and rot resistant. At Deck Bros, we work with some of the best brands in the decking industry, like TimberTech and Trex.
Railing is required for all elevated decks, and we advise all of our clients to install railing to avoid any mishaps.
Although wood is still the most common material for railing, metal and composite railing are becoming increasingly popular among homeowners who want to feel safer on their deck.
Because it's resistant to rot, pests, and extreme weather conditions, a metal railing will not need to be stained or resealed.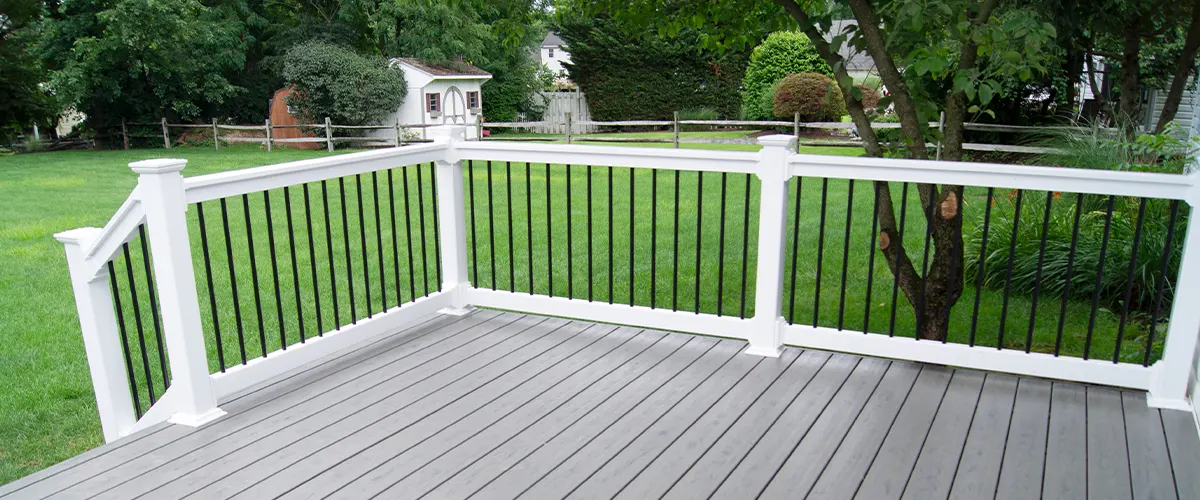 Metal frames, which are often covered with a powder-coated finish, are a more costly upgrade that will undoubtedly raise the value of your deck and your home.
These are extremely robust frames that should last a lifetime or more without requiring any repairs.
Grade 1 pressure treated wood is another low-cost option for metal frames. These are more resistant to the elements, but if not properly maintained, they can decay.
Deck Repair In Bellevue Couldn't Get Any Easier
Deck Bros ensures you'll get your deck faster than any other company can deliver. Your deck repair in Bellevue will be a smooth and quick experience with some of the best carpenters in Bellevue.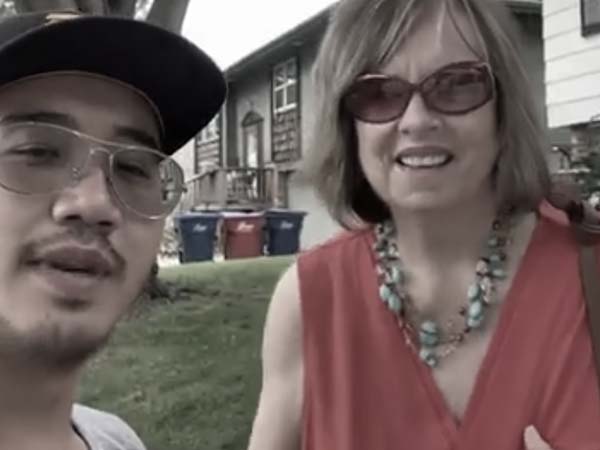 Get in touch with us and let's find the best approach for your deck.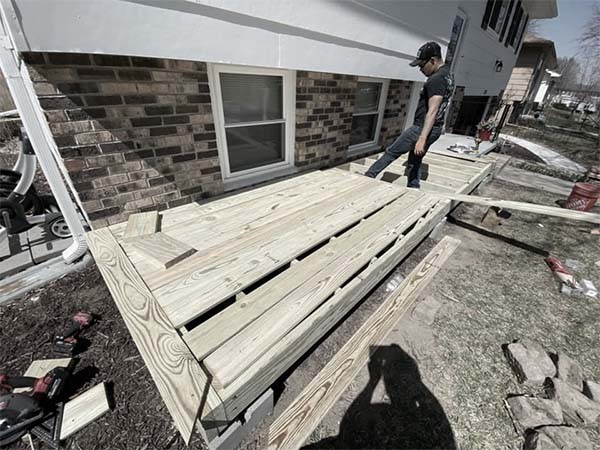 We inspect, build, and repair according to our timeline.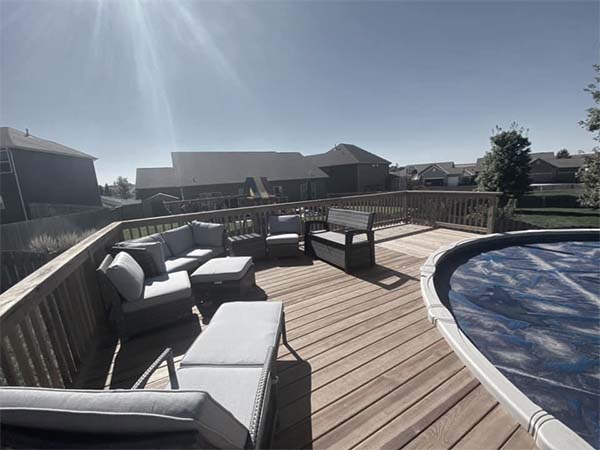 Plan your next barbecue because your deck is ready!
Deck Repair In Bellevue Area: A Case Study
Our customer wanted to repair his existing deck and even make it bigger. We replaced old wood decking with composite and made structural changes, as we virtually added another deck to an existing structure.
This deck repair in Bellevue area included included:
Before
After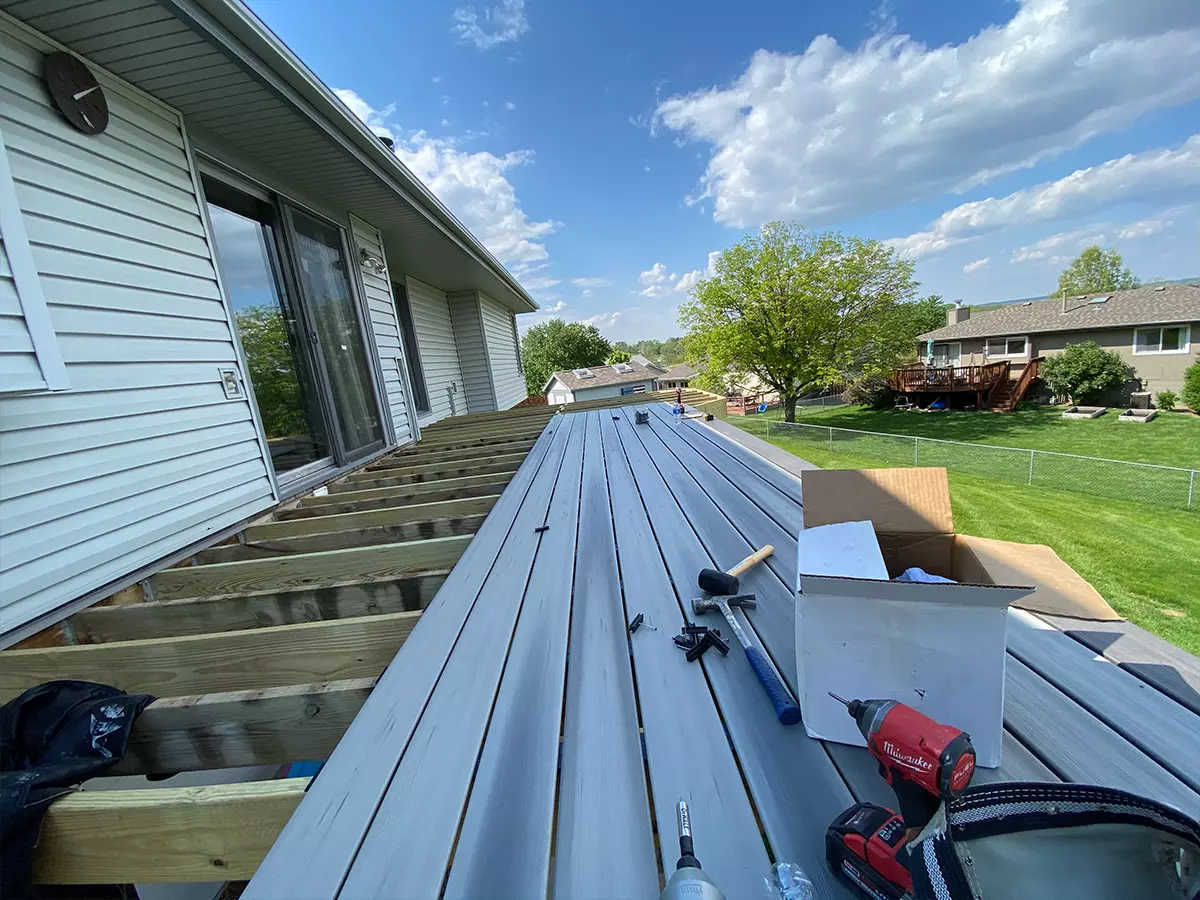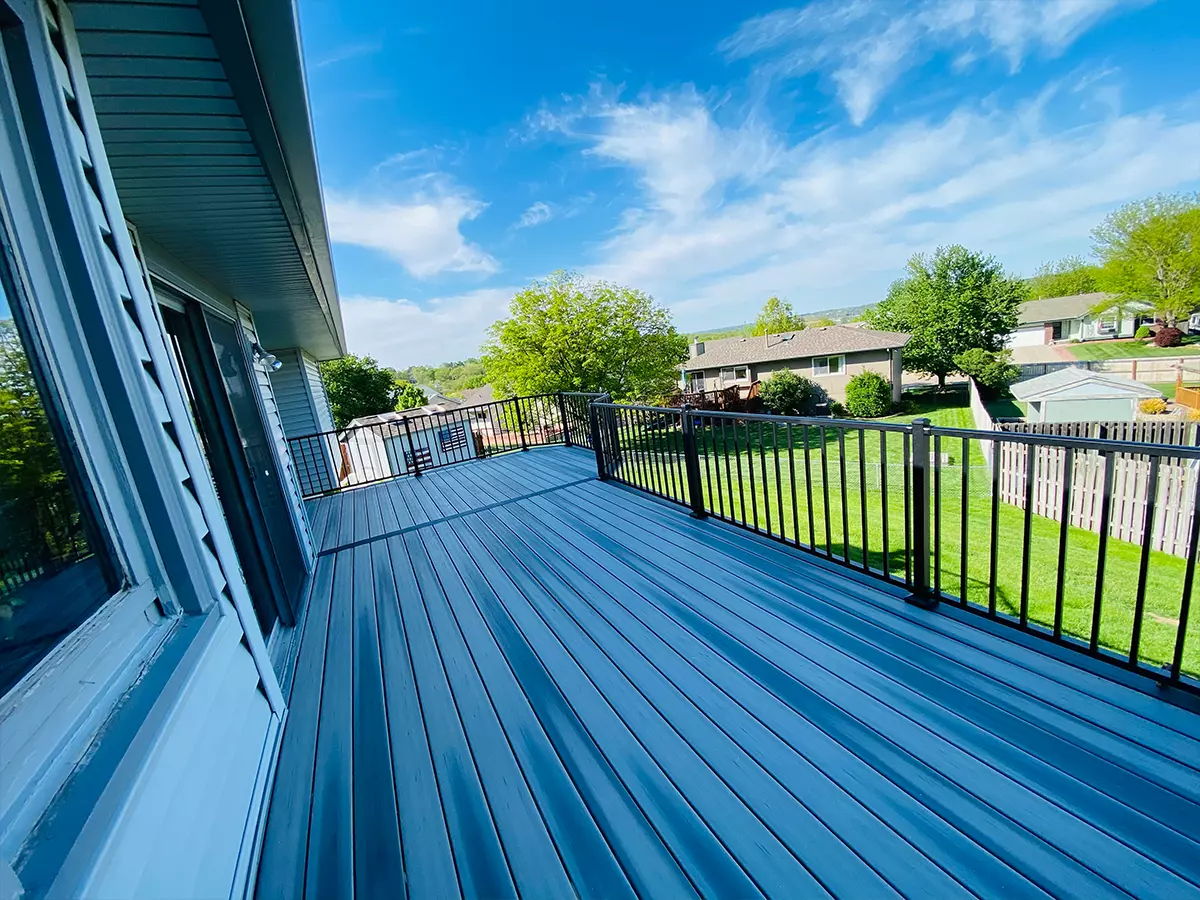 We quoted this deck repair in Bellevue at $23,000. The deck that we added to the existing structure came in at $11,000.
Frequently Asked Questions
Depending on the state of your deck, repairing it could be a good investment, or it could mean prolonging its life for just a couple more years.
Small repairs like a refinish or replacing several decking boards can make your deck look better. However, if the main issue is your deck's structural integrity, these minor fixes won't do much, and you'll need to undertake a more extensive repair.
After our visit, we'll be able to tell you exactly if your deck needs some small repairs or needs to be replaced altogether.
The deck repair cost in Bellevue vary depending on the extent of the damage.
For example, replacing several wood boards and refinishing them may only cost less than $5k. Replacing an entire 12×12 wood deck, however, will cost around $14k.
A deck repair in Bellevue shouldn't take more than two days. However, the timeline might differ depending on the scope of work.
After our on-site visit, you'll get an accurate price quote and time estimate.
It's Time To Regain Trust In Your Deck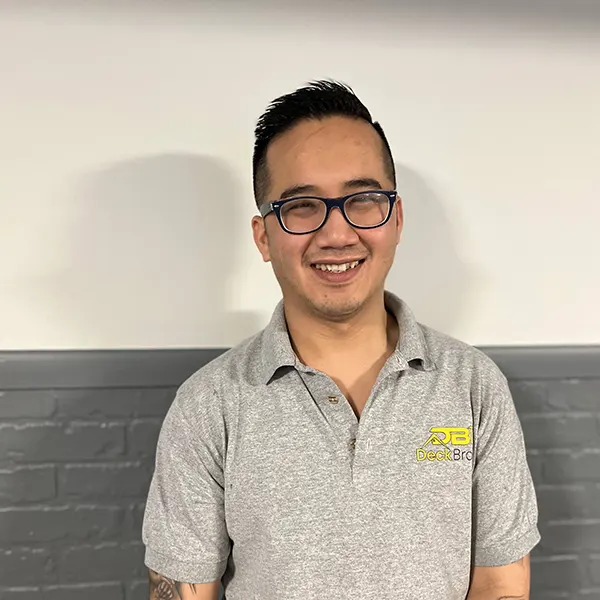 Decks are the ideal settings for family parties or simply relaxing with your loved ones. When your deck becomes unreliable, stress and worry set in, ruining what could otherwise be a memorable day spent on your deck. And if you don't want to undertake a complete remodel or a more extensive project, a deck repair could be all you need.
With Deck Bros, you'll get:
Get Your Deck To Feel Safe And Look Great Again!