The Best Deck Building In Blair, NE
Get valuable insight on your upcoming deck building in Blair from your local pros!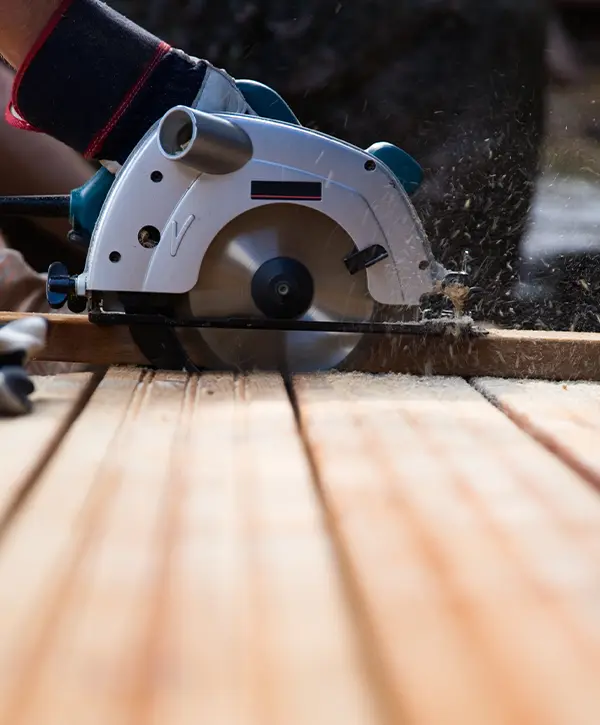 If you plan to start a deck building in Blair, NE, you're in the right place.
At Deck Bros, we provide unbeatable prices for highly efficient and beautiful decks. Our team is committed to giving you a safe and reliable deck that will completely transform your backyard and leave you utterly satisfied with the results.
Our focus is on a quick and thorough building process that ensures all the decks we're building are done in a record time, so you'll enjoy it faster.
A New Deck That Brings With It Extra Benefits
Besides an addition that'll significantly increase the value of your property, you'll also get some perks that only a top-tier deck builder will offer you. We're putting to shame all other builders in Blair with a complete service.
Take Advantage Of Your Premium Deck Building In Blair, NE!
Decks need to be safe, functional, beautiful, and entertaining. A great balance of these ensures a superior deck construction that will make out of your project a true investment that'll pay off every day of your life.
Our way of doing things ensures we combine all these aspects to give you an excellent outdoor space that will amaze all your visitors.
With Deck Bros Blair, you'll enjoy an advantageous decking service that won't break the bank or get you through all the hassle and bustle that home improvement projects usually come with.
Check out our deck building offer and get the best deal in Blair right now! Work with a top-ranked contractor and get your new addition the easy way!
Blair Homeowners Love Their Deck Bros!
We're proud to have helped dozens of homeowners in Blair with their decking projects. Check out what they're saying about working with us!
I consider Deck Bros one of the best companies I have ever worked with. 
I had my old deck taken down and a new deck designed and erected all in a period of six days. Luan the designer allowed changes throughout the 6 days. 
The crew was tremendous in their work assuring the work met all safety requirements as well as starting each morning and keeping grounds cleaned up each evening as well as keeping us informed of how the job was progressing. 
If I'll ever need another deck I would never consider another company but Deck Bros. They are the best.
I found Deck Bros on Facebook & gave them a call. The owner Luan was very pleasant, came out and gave me a quote on the spot.
I HIGHLY recommended this company for your decking needs, Luan's employees were so much fun to be around. They didn't have any issues with the dogs being around checking on their work.
They were all very professional & worked hard, arriving early & getting to work. We even did some salsa dancing to the music. They went above and beyond, and no request was an issue.
Thank You, Luan, and the main guys that were there every day, Christian, Carlos & Leo.
Get Inspiration For Your Upcoming Deck Building In Blair, NE
Feast your eyes on the stunning results of our deck projects! Experience that same luxurious quality in your backyard now and make it a reality!
Type Of Upgrades And Materials
During our on-site consultation, our deck designers will offer you the best guidance, advice, and insights for your project. In the meantime, let's take a look at some of the most popular deck material choices and upgrades!
To ensure the sturdiness and longevity of your deck, building a secure frame is essential. From its footings to its framing components, every piece of this structure must be constructed with precision for optimal performance.
Time-honored methods such as concrete footings or cost-effective and efficient grade #1 pressure-treated wood with ground contact are still the preferred option. They provide a reliable foundation while remaining reasonably priced.
If you're looking to get your deck to the next level, Fortress Building Products' metal frames are the ideal choice. Not only do they require zero upkeep, but they'll also outlast any other material. With a lifetime guarantee of durability and strength, these heavy-duty frames will give your project an added layer of support that won't be beaten.
When deciding on the surface for your deck, you have two choices: wood or composite. The appearance and atmosphere of your outdoor space will be determined by the material that you choose.
At Deck Bros., we wholeheartedly recommend TimberTech decking as they provide some of the most varied products available in the market.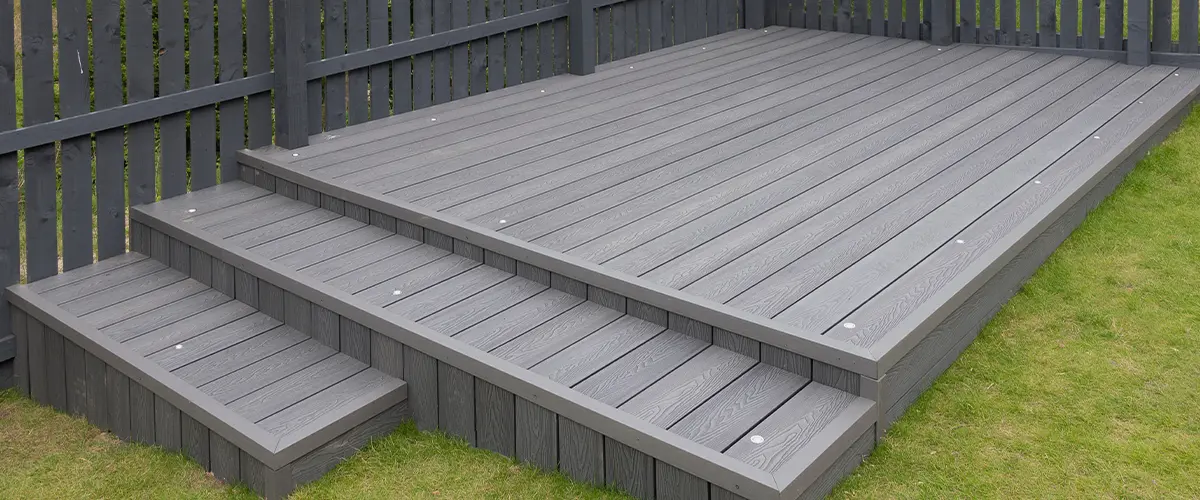 Although railings and handrails for stairs are legally required if you're building a deck higher than ground level, that isn't the only reason why you should get them. Safety is of utmost importance when it comes to decks, so installing these features will provide extra peace of mind.
Not just that, but installing railings on your deck will make it appear more polished and complete. They add to the finesse of your outdoor space – giving you visual pleasure every time you step outside.
Here at Deck Bros, we champion aluminum railings from Westbury. They are the safest and easiest to install railing available today.
With wood railings proving to be both inefficient and expensive, it is obvious that composite railings are not the most cost-effective option either. As such, your selection is easy – aluminum railings offer a cost-efficient choice without compromising on quality.
If you want to stay compliant with regulations and building codes throughout Nebraska, deck lighting is mandatory. Besides, lights give you peace of mind and complement the rest of your deck.
With so many lighting options available, the choice is yours; however, we suggest choosing a warm light that's dim enough to enjoy star-gazing yet bright enough to guide your nighttime steps.
When it comes to outdoor lighting, two key points should be taken into consideration: Choose low-voltage lights with an extended shelf life. Thus you can avoid a hefty electricity bill and the need for frequent replacements in only a few years.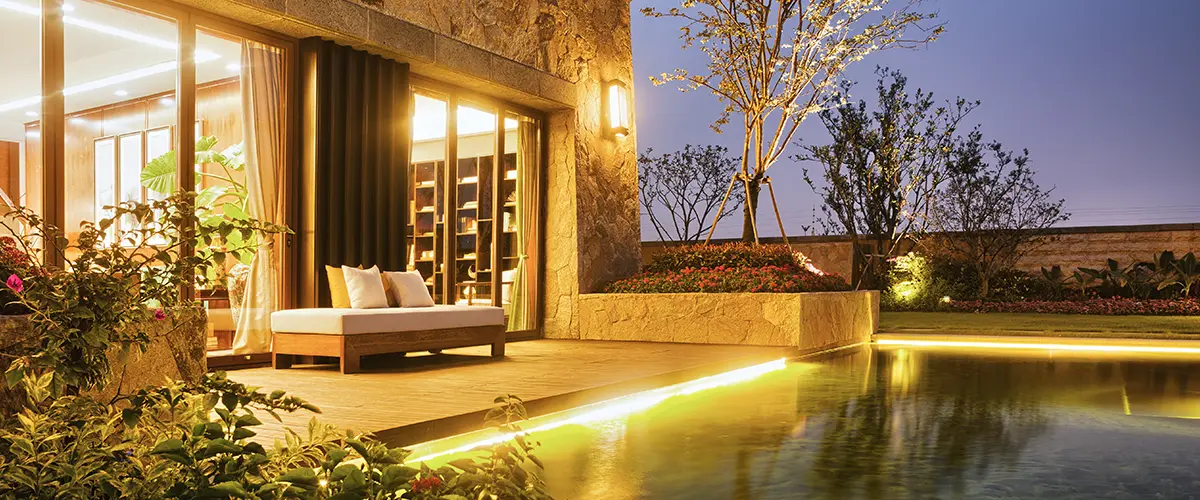 Getting A New Deck Got 10x Easier
Embark on an experience tailored to your ease and contentment. Soak in the joy of a seamless deck building process that will conclude with you beaming with satisfaction over your new investment!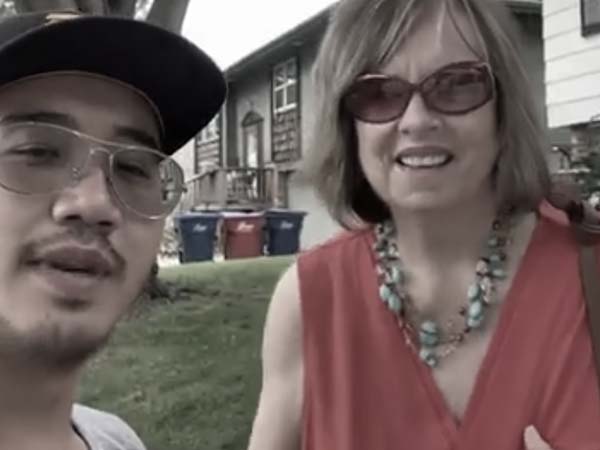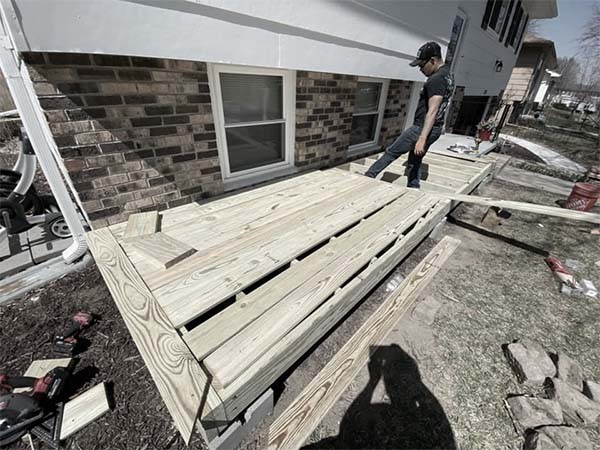 We'll sign the paperwork and get to work!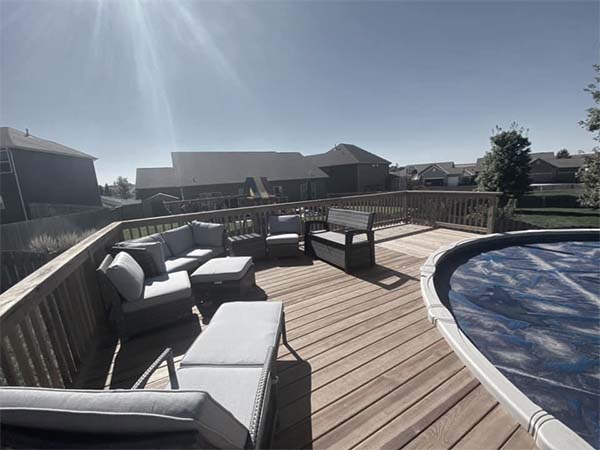 Plan your next barbecue on your new deck!
Frequently Asked Questions
The cost of your deck is largely dependent upon the size, height, and materials used in its construction.
A typical 12×12 cedar deck initially costs around $14k, yet in the long run will cost much more due to yearly upkeep expenses.
Conversely, composite decks don't require frequent maintenance and can last a long time. However, they are pricier than wood decks. If you're looking to purchase a 20×12 deck with aluminum railings, fascia wrapping, and stairs – the total cost may be around $27k.
We deliver most deck building projects in less than a week, with an average of 3 days since demolition is complete.
We never sacrifice quality just to wrap up our work earlier. If your project needs more effort and attention, we're ready to give it all the dedication necessary.
During our on-site consultation, you will receive an accurate timeline. Your project manager will also keep you informed and updated if any compressive changes occur.
Our team of licensed, insured and certified deck builders are committed to helping you enjoy your new outdoor living space in safety and comfort.
Luan, the owner of Deck Bros, supervises most deck building projects. If it's not Luan then it's Brandon, a long-time project manager. We work with the best carpenters and builders around Omaha, so anyone you'll get on the job site will be licensed, insured, and just as committed to your project as you are.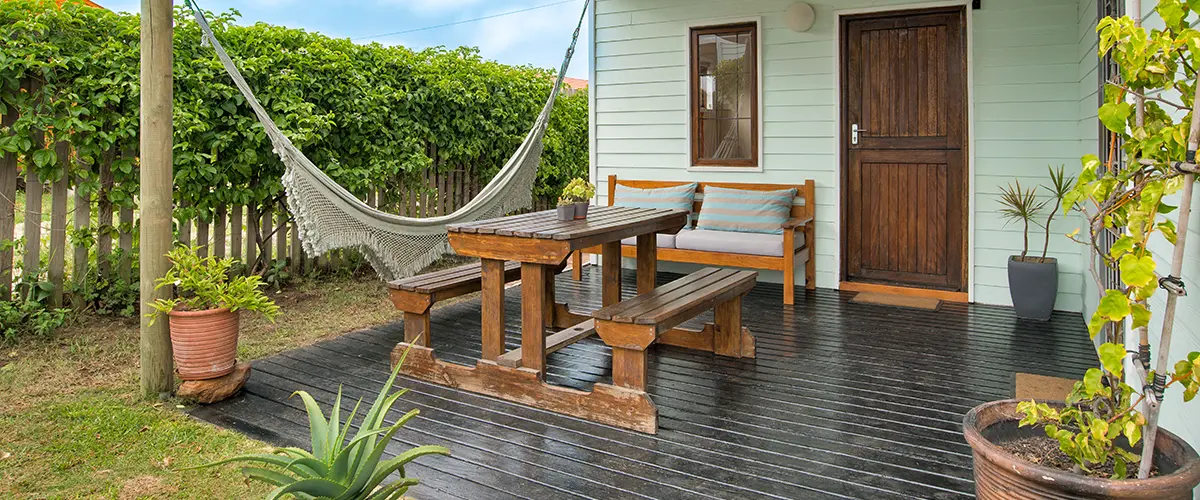 Boost The Comfort Of Your Outdoors With A New, High-Quality Deck
There isn't a better time to get your well-deserved upgrade other than today!
Work with a reliable deck builder that can transform this home improvement project into one of the most important investments you'll ever make!
With Deck Bros, you'll get clear and upfront pricing estimates, frequent updates, and a lifetime of deck-building knowledge to guarantee you get the best quality deck that will astonish everyone in the neigborhood.
But besides this, you'll also enjoy:
Get The Best Deck Building In Blair, NE Today!