Many homeowners are interested in finding ways to save on the cost of their project. While composite decking is more expensive than traditional wood decking, it offers several advantages that are worth the extra expense.
In this blog post, we'll take a look at 2022 composite decking pricing, what factors influence it, and explore some of the reasons why this type of decking may be a good investment for your home.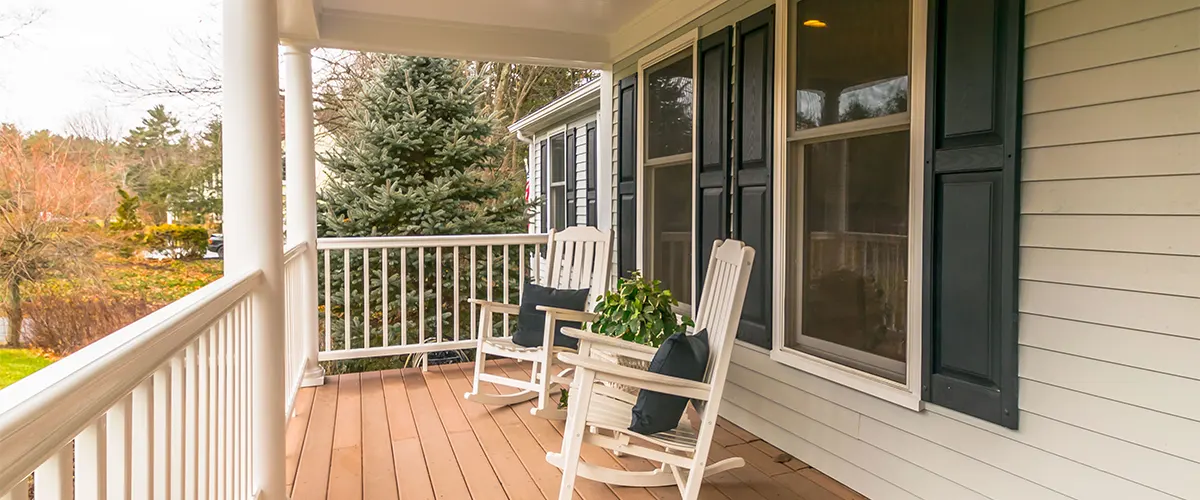 1. What Is Composite Decking And Why Choose It Over Wood?
Composite decking is made of a combination of wood and plastic, which gives it a number of advantages over traditional wood decking.
First, composite decking is more durable and resistant to weathering and fading than wood decking. It also doesn't require as much maintenance, since you don't have to worry about staining or painting it.
Finally, composite decking is more affordable than some other types of decking materials, such as metal or stone.
Different Types Of Composite Decking
There are several manufacturers who make composite decking, including Trex, TimberTech, and Azek. Each company offers a range of colors and textures to suit your tastes, as well as different grades of material based on their durability and appearance.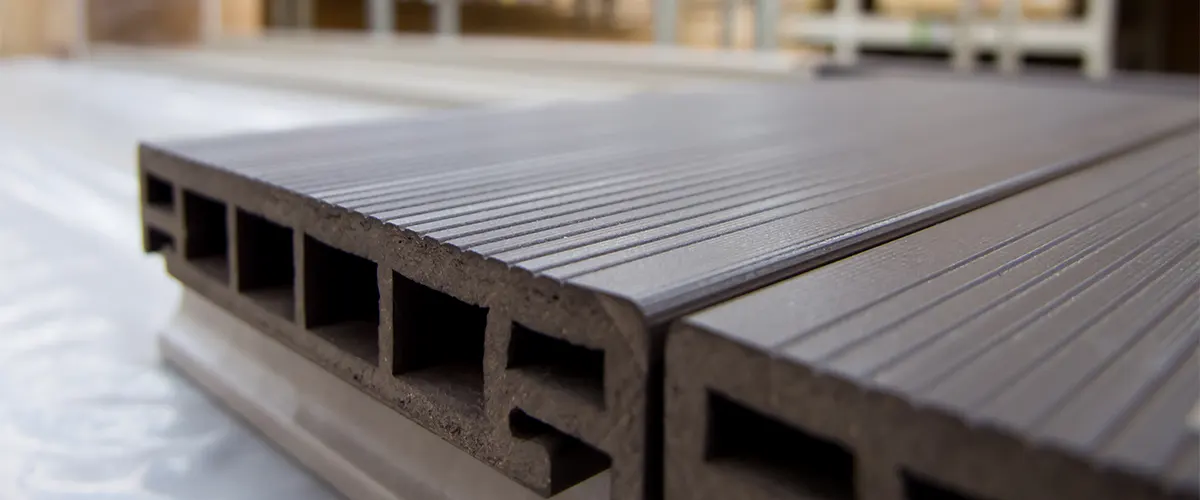 You can even find first-rate composite decking materials that look exactly like real wood.
2. Composite decking vs wood decking cost
Composite decking prices can vary widely, but they are typically higher than traditional wood decking. A recent consumer research study found that the average price of composite decking is about $30-$60 per square foot, including installation.
While this cost is higher than the average cost of a wood deck, it's still reasonable considering all of the benefits of composite decking.
Cost For A Professional To Build A New Composite Deck
Composite deck installation costs will vary with the size of the project and local labor costs. However, the average cost of professional installation for composite decking is $7.52 per square foot.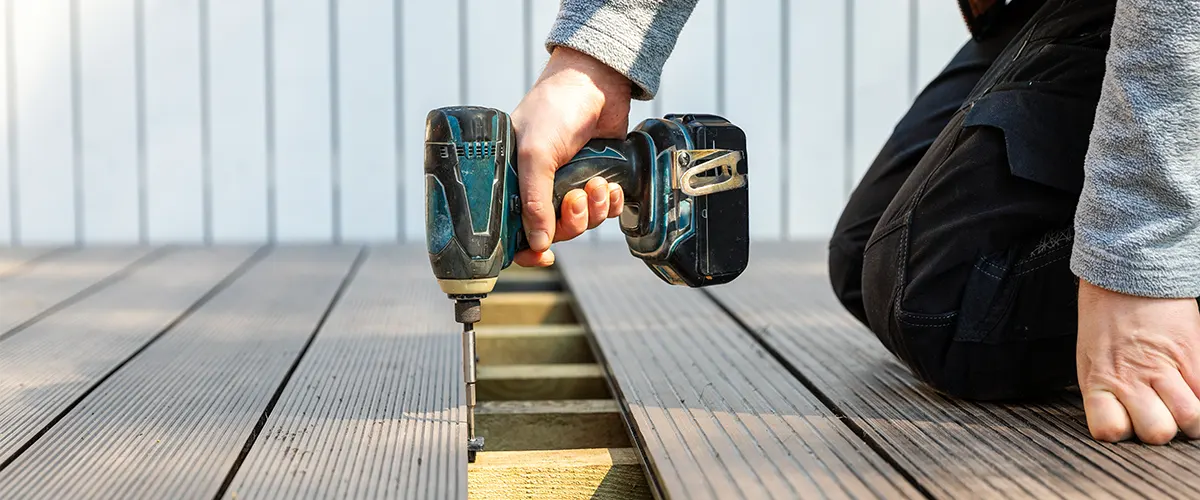 Still, the cost of a professional installation can also vary based on what type of composite you choose, and the complexity of your project.
Protecting Your Investment
Composite decking is a long-term investment, and it's important to protect this investment from damage or weathering as much as possible.
In particular, the sun has an especially strong effect on composite decks, which is why it's crucial to keep your deck clean, sand it when necessary (which is usually every year or two) and stain it with an appropriate product.
3. Factors That Will Influence The Overall Cost Of Your Composite Deck
Composite deck cost will depend on a number of factors, including the type and size of deck you choose to build, as well as where you live, and the labor cost.
For example, building a deck that is larger than 320 square feet could increase your project costs by 10 percent.
You'll also need to take regional labor costs into consideration. Composite decking is typically installed with the help of trained professionals, so you should expect to pay more if you hire someone to install your deck for you or if you decide to install the deck yourself.
4. How Long Will Your New Composite Deck Last?
You can expect your composite decking to last for 25 to 30 years with minimal maintenance. Composite decking is resistant to rotting, fading, and pest infestation, which means you won't have to replace your deck anytime soon.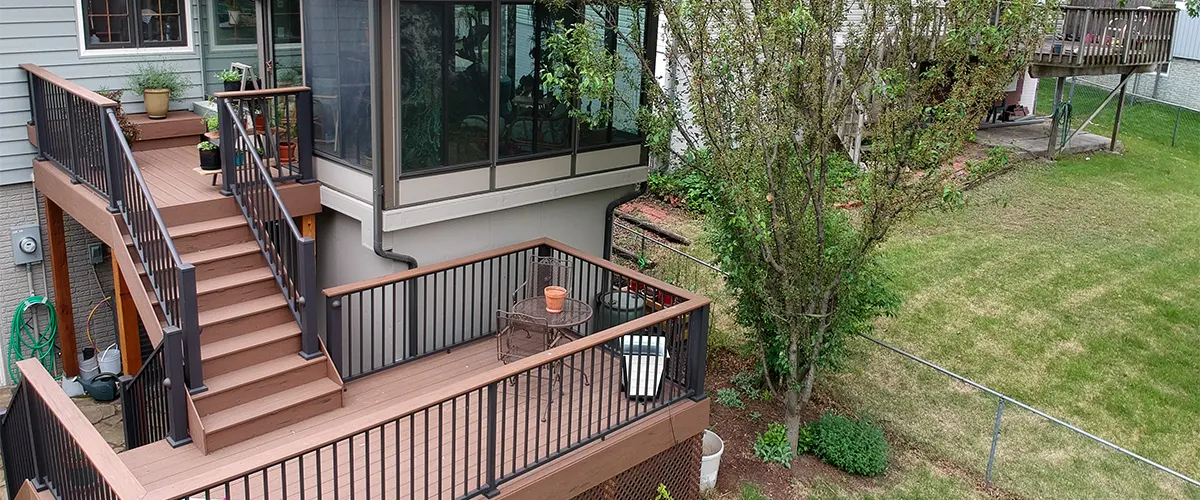 As the deck ages, it may require periodic maintenance. The frequency of doing repairs or maintenance to your deck is usually not as high as for painted decks.
This is because composite decking materials are impervious to moisture and UV light, while wood can burn from too much direct sunlight making it necessary to paint your deck on a regular basis.
5. Are There Any Downsides To Using Composite Decking?
While composite decking does have a number of benefits, there are a few potential downsides to consider before making your final decision. Here are some things you should know:
Frequently Asked Questions
Composite decking is a great option for those looking to add some extra living space to their home. Not only does composite decking look great, but it also comes with a variety of price options and can be installed by a professional in just a few days.
Keep in mind that there are several factors that will influence the overall cost of your new composite deck, so be sure to get an estimate from a qualified contractor before you make your final decision. And, don't forget, we're here to help! If you have any questions about composite decking or need help getting started on your project, our team is happy to assist you!