Composite decking is a great material for your deck addition, but if you thought it comes with no downsides, you're in for a surprise.
This is not to say composite is a poor material. In fact, compared with wood decking, composite is far superior. The point of this article is to prepare you for everything that comes with a composite deck.
We'll talk about the composite decking pros and cons and we'll give you an objective opinion on this great alternative to wood decking.
Let's begin.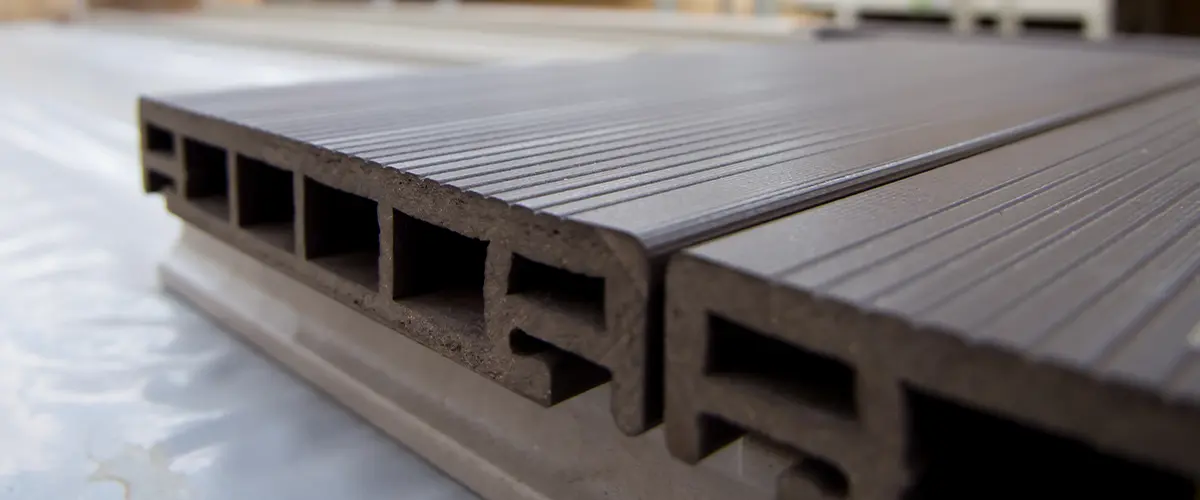 What Is Composite Decking
First things first, let's see what exactly is composite decking and how it's made.
Composite decking is a mix of plastic film and wood fibers pressed together under extreme heat to create a strong and resilient material.
The plastic film that goes into composite decking can include polypropylene or polyethylene, and it works well with wood fibers to create this high-quality material, superior to plastic decking or wood decking.
Note: Composite decking must not be confused with PVC decking, which is made completely from synthetic materials. It has polyvinyl chloride, a type of vinyl typically used for outdoor siding and fencing.
Pros & Cons of Composite Decking
Before you make a commitment, weigh the pros and cons of composites.
Pros Of Composite Decking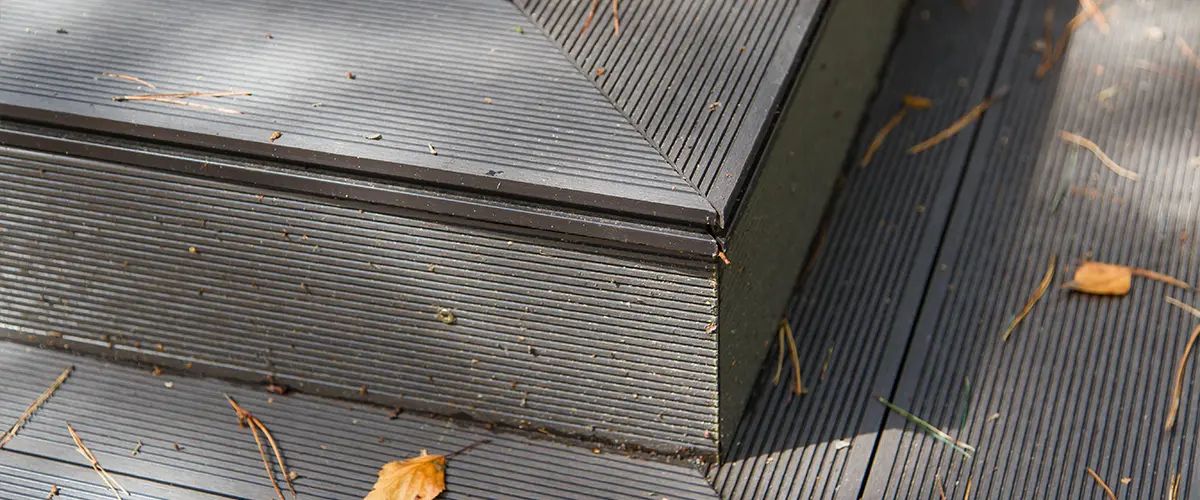 Cons Of Composite Decking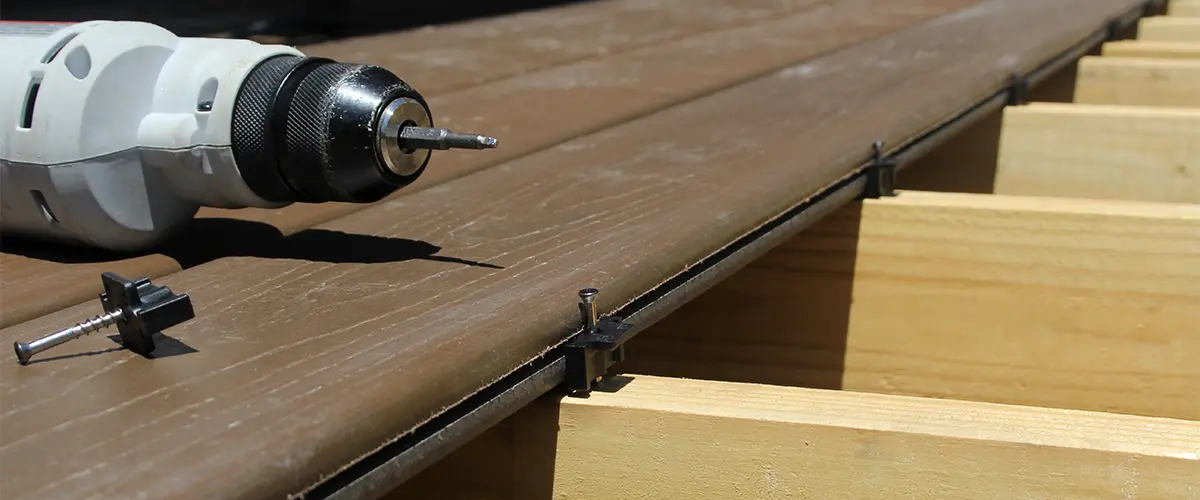 Composite Decking Profiles
Composite materials are made in a range of profiles to make boards lighter, easier to install, or both.
The profile you choose affects not just the look of your deck but also the installation speed, method, and total cost of your composite decking products.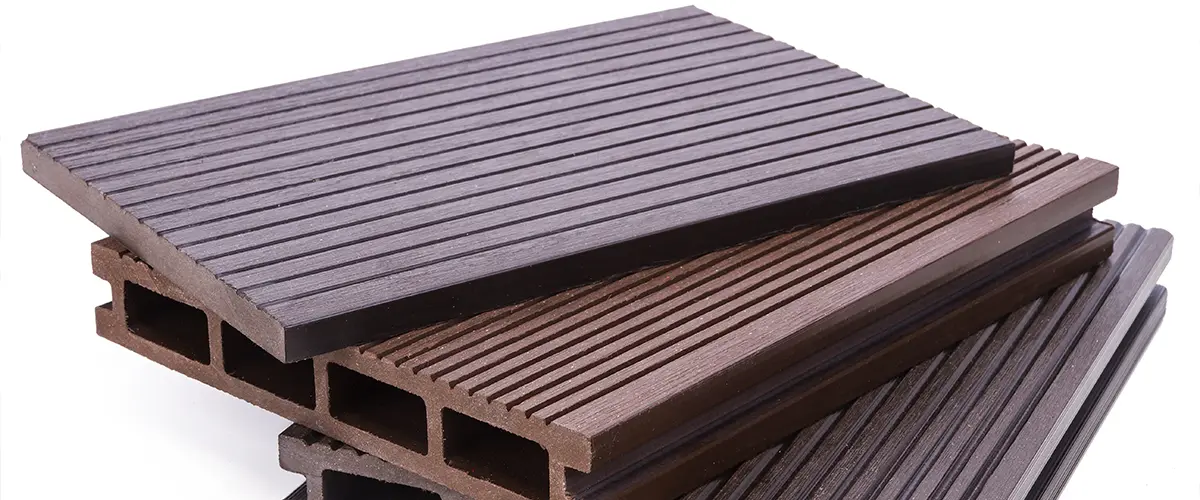 What Are The Best Composite Decking Brands?
With TimberTech, you're not limited to only one style of decking. They offer surface decking, railing, porch and trim styles, molding components for a range of looks, lighting to set the perfect mood day or night, as well as hardware accessories.
Capped composite deck boards contain 80 percent recycled content, while capped polymer boards have approximately 50 percent recycled materials.
TimberTech AZEK products sit atop the composite decking manufacturers, both in quality and price. The cost is about 20 to 40 percent more than Trex, averaging about $20 to $40 per square foot for parts and labor.
Its capped polymer boards come with a 50-year fade and stain warranty, and you can even opt in for a lifetime warranty.
Trex not only has one of the largest outdoor composite selections, but their products are also some of the most affordable.
The cost for materials and labor ranges from $15 to $35 per square foot, depending on your preferences.
Trex sources approximately 95 percent of its raw materials from recycled plastic grocery bags, plastic film, and waste wood fiber. Every year, Trex purchases around 300 million pounds of used polyethylene and hardwood sawdust.
Trex boasts a limited warranty of 25 years, which is par for the course in the composite decking industry. Customers can get an additional 25-year fade and stain warranty.
Fiberon, a North Carolina-based company, has been manufacturing surface decking products as well as railing components and fencing since 1997. These all include a PVC outer shell (dubbed "Permatech") that is bonded to a wood composite core.
They have several product lines, which are categorized as "good," "better," and "best." Two of their product lines are made from PVC: Promenade and Paramount. The other four product lines are wood/plastic composites: Concordia, Sanctuary, Good Life, and ArmorGuard.
Fiberon boards are created with a mix of 50 percent synthetic plastic PVC and 50 percent recycled wood, which consists of sawdust as well as other pieces of discarded wood.
All products have a 25-year warranty, with their top-tier items having a 50-year warranty. The price is $15-$22 per square foot, which includes both parts and labor.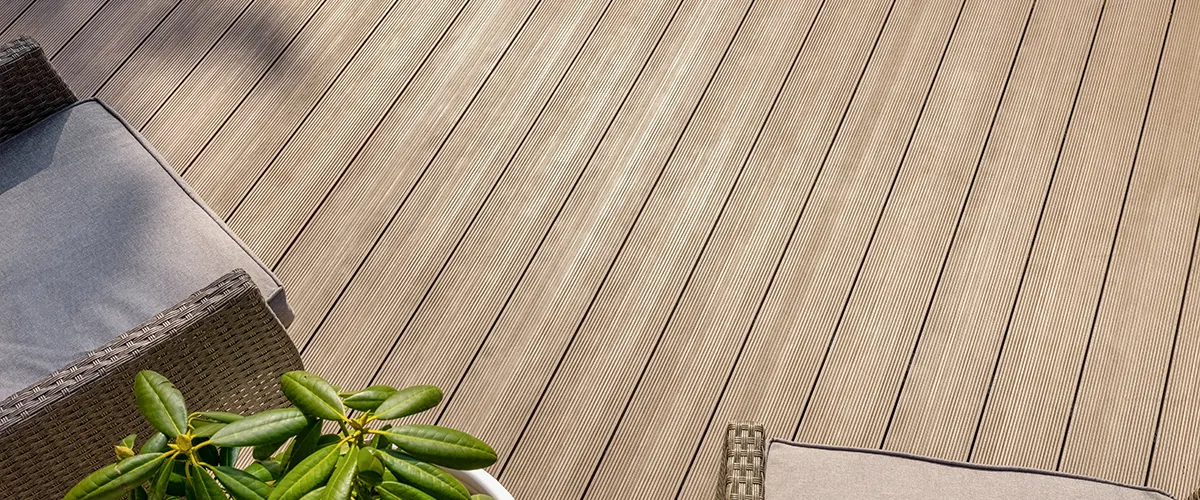 While composite decking is known for its durability, a few common issues can arise.
These include color fading over time due to UV exposure, potential mold or mildew growth in damp environments, and the risk of surface scratches or scuffs.
However, high-quality composite decking brands often incorporate protective coatings and technologies to mitigate these problems.
The lifespan of composite decking varies depending on factors like the quality of the materials, maintenance, climate, and usage.
Generally, well-maintained composite decks can last anywhere from 25 to 30 years or more.
Choosing a reputable brand and following manufacturer-recommended care and maintenance guidelines can help maximize the lifespan of your composite deck.
Trex is a well-known brand of composite decking. Like all composite materials, Trex decking is designed to be more resistant to sagging compared to traditional wood.
However, sagging can still occur if the deck's substructure isn't properly constructed or if the manufacturer's installation guidelines aren't followed.
To prevent sagging, ensure proper spacing between joists, use adequate support beams, and follow the manufacturer's recommendations for installation and weight distribution.
Composite decking pros and cons shouldn't stop you from looking deeper into it. Overall, composite is a great alternative to a wood deck that'll surely make your deck addition more functional.
It may not look entirely like natural wood, but wood composite decks will last way longer and won't need your constant attention. And with careful consideration, you can actually find composite wood that looks very similar to the natural look of wood.
Here at Deck Bros, we're experts in both composite decks and wood decks. We offer professional deck building services for homeowners in Omaha Metro Area, and we're 100% dedicated to see your project through.
Call us today at (402) 369-5724 to discuss your upcoming deck addition and what decking material is best for your particular situation, or request your free quote and let's talk!