When you think of how refreshing it is to spend time outdoors, a deck begins to sound like a terrific idea to escape from the mundane and reflect on what truly matters in life.
More and more homeowners are looking into adding decks to their homes. They are a great addition that increases the value of your home and provides an excellent space for enjoying the outdoors and relaxing in the sunshine.
However, before you start shopping around for a deck building company, you'll need to filter through contractors and find the one that delivers what he promises. One that takes your project and needs seriously and will not hesitate to make an extra step to exceed your expectations.
In this 2022 guide, we explore everything there is to know about picking the best deck contractor for your upcoming deck project.
Keep on reading and discover the secrets to having the perfect deck for your home!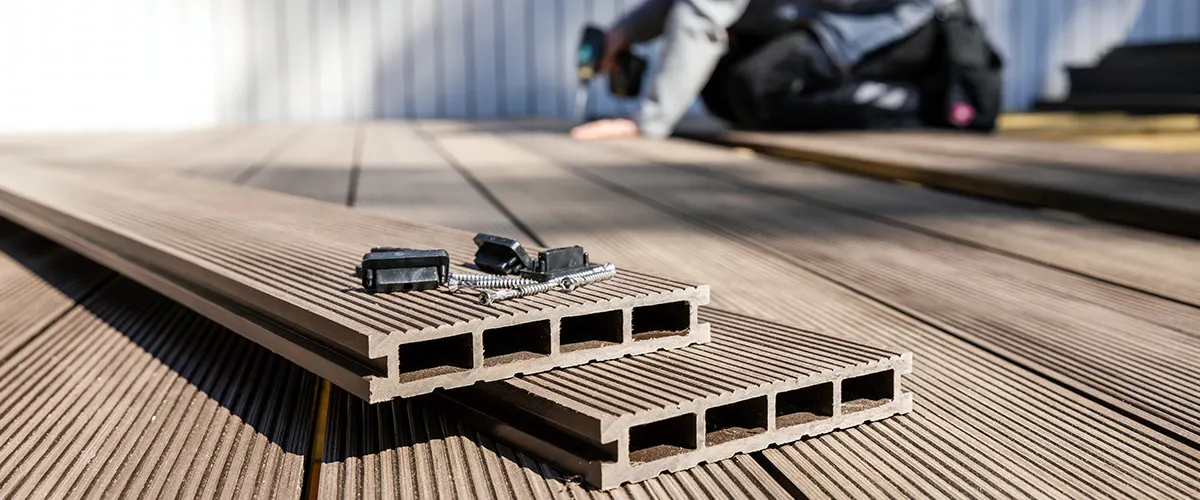 Look For Contractors Specialized In Deck Construction
It is essential to go with a contractor specialized in your type of project for your decking project.
A specialist will have the knowledge and experience to get the job done right, ensuring your deck is built to last. They will also have access to the proper tools and equipment needed for the job, saving you time and money.
Overall, hiring a specialist contractor is a wise decision that will result in a successful end-product.
Why It's Better To Avoid General Contractors
A general contractor might not have the right skills and tools to build your deck. Maybe they've done bathroom remodels and exterior painting, but your project is totally different.
General contractors will take care of small projects that don't require extensive knowledge on a particular topic. However, choosing someone specialized in decks will guarantee your project will turn out just like you envisioned.
Choose At Least Three Deck Contractors
You want to choose at least three-deck contractors so that you can compare them to each other.
When you're looking to hire a contractor for a big project like building a deck, getting multiple quotes and comparing them is important. This will help you find the best contractor for the job and ensure that you're getting the best value for your money.
It's also important to have a few contractors to choose from if one of them drops out at the last minute or doesn't meet your expectations. By having a few different options, you'll be less likely to have to deal with these problems.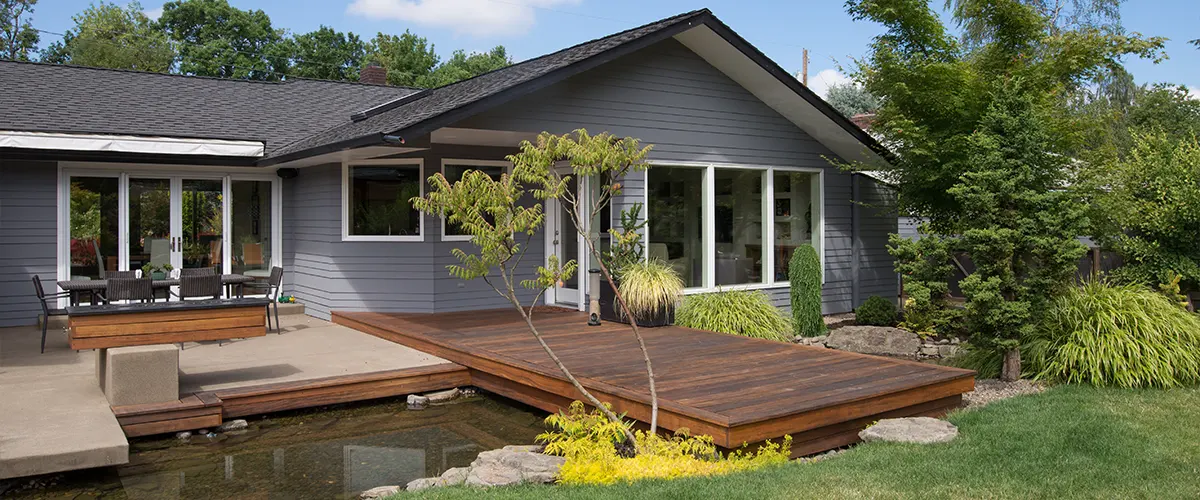 Check Your Deck Builder License And Insurance
As a homeowner, it's essential to make sure the company you choose to work with is licensed and insured.
If your contractor is insured, it will protect you if any accidents or mistakes occur during the project. On the other hand, if you choose to work with an uninsured company, accidents or mistakes can develop into an unpleasant experience.
Hiring a licensed contractor shows that they have the necessary skills and training to complete your project safely and correctly. For your deck installation, a licensed contractor means a specialized company that has finished hundreds of decking projects before yours.
Here at DeckBros, we are licensed and insured because we know this helps you get the best experience possible. You'll enjoy a professional deck construction with experts that make the entire process straight-forward and easy to comprehend.
You want to make sure that you only spend money on the things you need. Deck contractors might be expensive, but they can be worth it if they do a good job and last long.
A cheaper contractor might seem like a good idea at first, but hiring the cheapest usually means that you'll need to spend more money in the long run.
With DeckBros you receive the most value for your investment, which means better results for less money. You get the best cost-efficient solutions and guidance for your new deck and its prosperity.
A contractor deck is no match to a DIY deck; that is a clear point. But we offer more than a professionally built decking.
We build the best decks in Omaha. We have deck builders, pool deck builders, and even balcony builders to have your outdoor space built the right and proper way.
You have access to Trex products and a flexible payment schedule to have your house transformed into a home in record time. You'll create for your family the perfect outdoor living space. Add ons such as a fire pit or a pool to your new space will make your loved ones want to spend more time relaxing at home.
Make Sure The Contractor You Choose Provides A Contract
A contract is essential for two reasons.
First, it ensures that both parties are clear on their expectations. This can help prevent any misunderstandings or disagreements down the road.
Second, a contract can help protect you if something goes wrong with the project. If the contractor fails to meet the obligations outlined in the contract, you can take legal action to get your money back.
Thus, it is important to always have a contract when working with a contractor. This will help ensure that both parties are happy with the finished product and that any problems can be handled efficiently and effectively.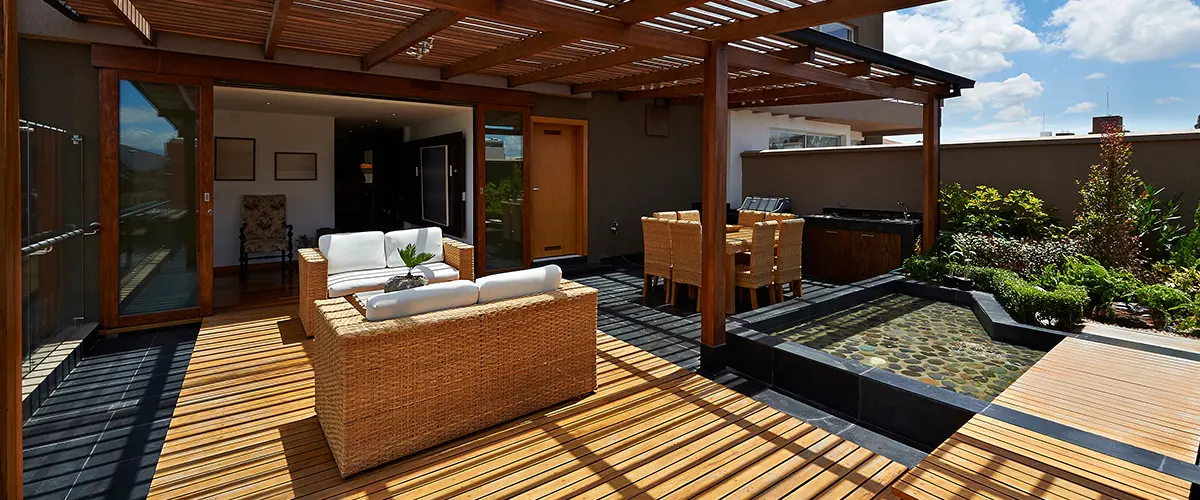 Check If The Contractor Is Registered
Having a registered contractor with the proper authorities is important for multiple reasons.
It shows that they are competent and qualified to do the job, have met all the necessary requirements, and are up to code. Besides, for certain decks, like a balcony deck, you'll need a permit, and a registered contractor can obtain it in a shorter time frame.
If something goes wrong with your project, having a registered contractor will make it easier to get your money back. They will also be more likely to have general liability insurance, which protects both of you in case of an accident.
When looking for a contractor to build your deck, make sure they are registered, as this ensures you are making a safe and sound investment.
Get At Least Three Quotes For Your Project
It's important to get multiple quotes and compare them when it comes to big projects like building a deck. Knowing the average prices will make the process smoother, whether you're thinking about composite decking or pressure treated wood decking.
This is especially important when it comes to cost. Having three different quotes to compare them means you get a good idea of how contractors charge for this project.
It's important to not be tempted by the lowest price you find. Low prices usually mean the contractor cuts corners on materials or labor, and you'll end up with a project less than ideal.
At the same time, make sure the most expensive one delivers good quality and has a good reputation; otherwise, it won't be worth the investment.
Ask For Referrals From People You Trust
The best way to find a good contractor is to ask for referrals from people you trust or past clients.
If you know someone who's had a good experience with a deck installer, they'll be more than happy to recommend them. This is a great way to find a reputable company that you can trust.
On the other hand, if you have a bad experience with a contractor, chances are you'll be eager to tell everyone you know. This can be a great way to find out which contractors you'll need to stay away from.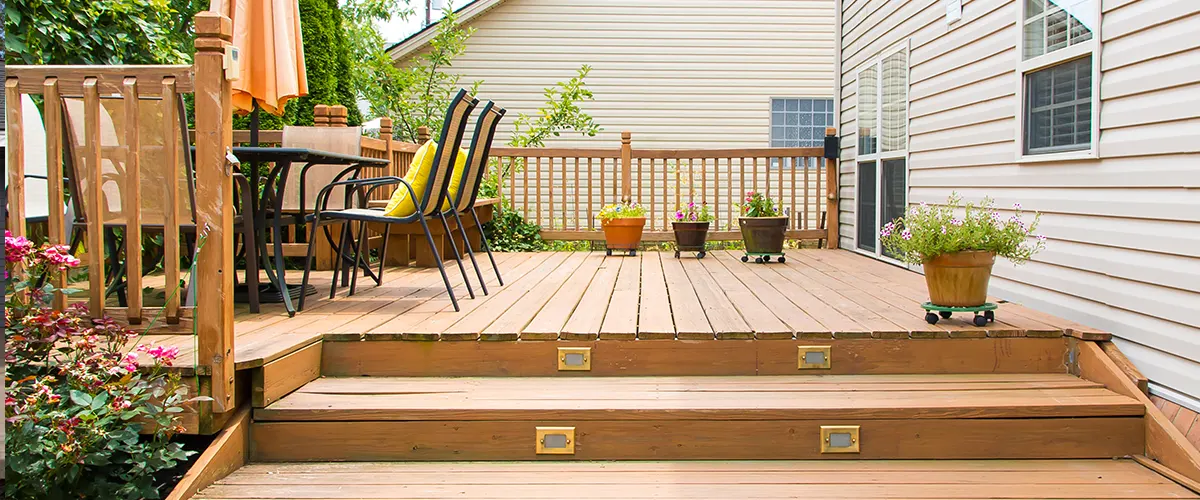 When you're looking for a contractor, it's important to read online reviews from other homeowners to get a clear understanding of how the contractor operates. This will give you a good idea of what to expect from the contractor and help you make a decision about whether to hire them or not.
Online reviews can be helpful because they're impartial. Unlike the contractor, who may be biased in assessing their own work, customers who had a bad experience are more likely to leave a review. This can help you get an honest picture of what it's like to work with the contractor.
Online reviews can also be helpful because they're detailed. Often, past customers who leave online reviews detail their experience with the contractor. This can help you better understand what to expect if you hire them.
When it comes to big projects like building a deck, it's important to ask questions to your contractor. This is because you want to ensure that you're getting the most value for your money.
If you don't ask questions, you may not be aware of all the options available. You may also not be aware of the potential problems that could arise during the project.
By asking questions, you can better understand what the contractor is proposing and whether it's the best option for you. You can also get a sense of how knowledgeable the contractor is about their field.
Ask them about railings, porch and patio decks, building materials, or any specific materials that you have in mind for your own deck.
Choose A Company That Has Employees, Not Subcontractors
When it comes to big projects like building a deck, it's essential to know what kind of company you will work with.
Perks Of Working With Employees
Employees are hired by the company, which means they will always work to keep their job in the company. Subcontractors may not be as reliable as employees because they usually work from project to project without risking demotion or firing.
Employees are more likely to be familiar with the company's policies and procedures. They're usually trained in safety procedures and licensed by the company. This means that they're less likely to cause damage to your property or injure themselves.
Additionally, subcontractors are often hired through third-party companies. This means that you will have to go through two companies to communicate with them. You may also have difficulty finding out who's responsible if something goes wrong during the project.
Employees are available directly from the company itself, which means it will be easier for both parties to communicate and access information about the project.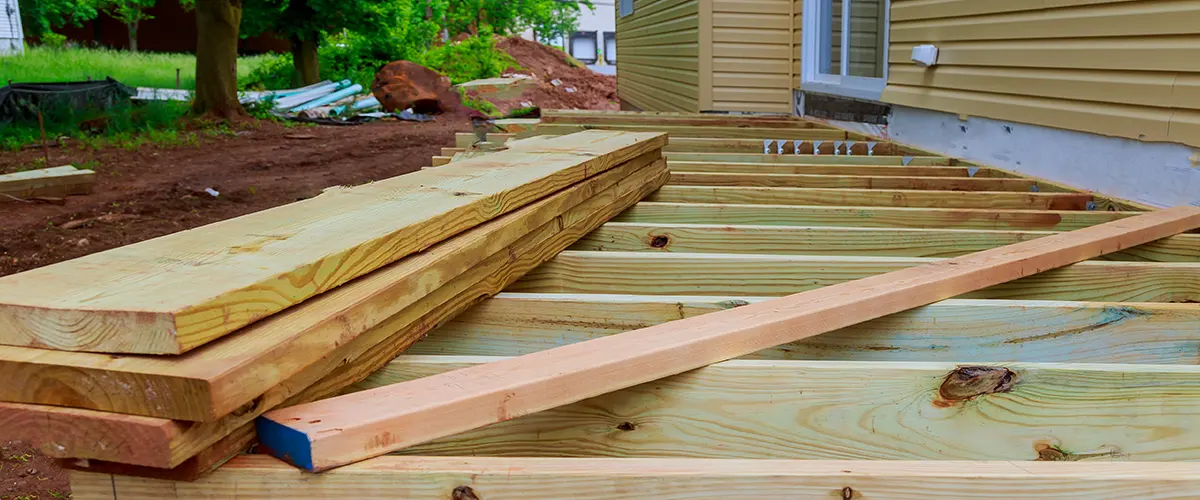 When faced with the daunting task of choosing a contractor for adding a deck to your home, it can be hard to know where to start.
The best way is by doing research.
We are licensed and insured contractors who take our work seriously. We always make sure that you are 100% satisfied with the final product and that you'll work with us in your future projects.
Moving forward with DeckBros for your decking project will ensure your vision turns out a complete success that closely resembles the best decks you've ever seen. You'll receive a seamless process along with valuable insights from our experts.
Get in touch with us today, and let's start planning your dream deck!