Investing in a deck is one of the best choices homeowners decide to make. It's a great project that improves the quality of your life in many different ways, but it also increases your property value on the market.
If you've been thinking about repairing an older deck or building a new one altogether, you need to know about the costs of such projects.
In this post, you'll discover the deck repair cost and deck building cost in Omaha, Nebraska. Not only that, but you'll also find out some of the main factors that impact the price.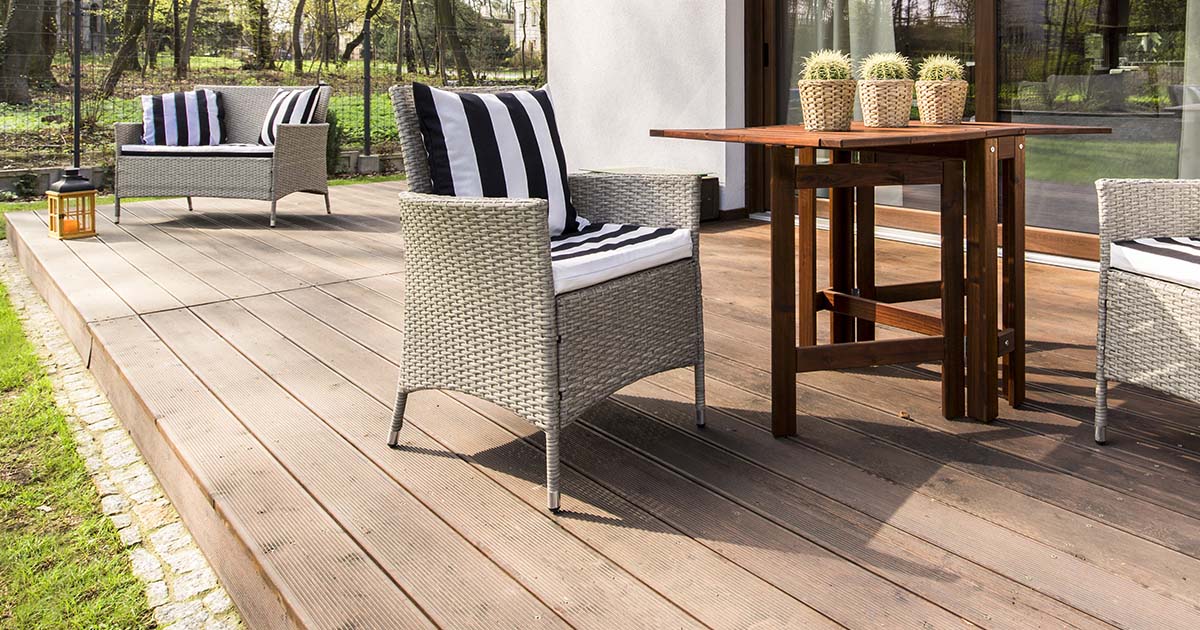 The Cost To Repair A Deck
If you already have a deck and you don't want to replace it yet, repairing it is a good way to get another couple of years out of it.
In Omaha, deck repair cost range from $2,500 to $15,000. However, the price can get even higher if your deck is in need of more extensive repairs.
For example, finding identical decking boards to replace older ones is highly unlikely. In this case, you'd either spend months searching (and getting into a never-ending project), or you'll have to replace the entire decking. And the cost to replace deck boards can get really hefty.
Another expensive repair (or replacement) is the deck framing. From our experience, most older deck frames are hiding serious safety issues like rotten wood. This can be on the surface, easily visible, or underneath where it's even more dangerous.
Rotten wood means a weaker structure, and if you have an elevated deck, this should be a reason of great concern. Which is why is best to follow city regulations and requirements for decks in Omaha.
Let's look at some deck repair cost averages and what they include.
Deck Repair Cost Averages
Note: Instead of undertaking a full high-end deck repair that can cost well over $15k in some cases, why not get a new one? Newer decks have better framing materials, are much safer, last longer, and simply look better.
What Impacts Your Deck Repair Cost
These averages are just guidelines for you to get an idea of what homeowners in Omaha pay to get their decks repaired.
Each decking project is different, and there are a few factors that impact the total costs of a deck repair.
If you want to find some more accurate examples of how much different decking projects cost, we have a more detailed pricing guideline on our deck repair page.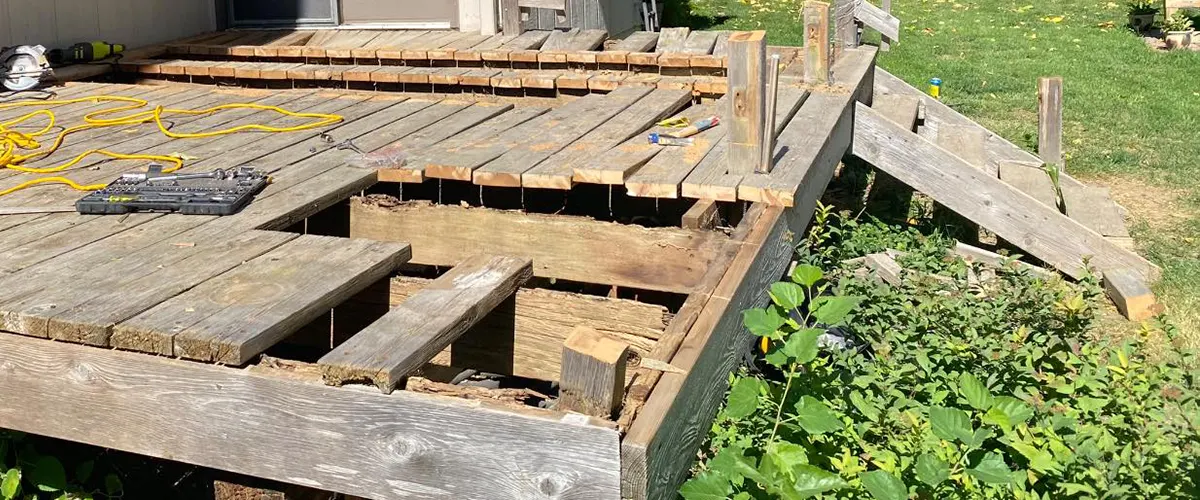 The Cost To Build Or Replace A Deck
Extensive repairs can get pricey, and in that case, it's better to just start from scratch. Oftentimes, replacing a deck is a more straightforward process that takes less time than trying to save an existing deck.
Besides, you don't want to be constantly repairing a part of your deck every few years.
After several years, you'll end up spending way more on repairs than what you would've spent to replace it from the get-go.
The cost to build a new deck goes from around $9,000 for a base deck to $35,000+ for a high-end deck.
Let's see some average prices.
A new deck definitely impacts the look and feel of your backyard. They uplift your property and ensure you and your loved ones are safe to relax on a brand new deck.
What Impacts Deck Building And Replacement Costs
There are quite a few things that impact the ultimate cost of your new deck. Let's look at the most important ones.
Be sure to check out our deck building page. You'll find some more accurate examples on how much different decking projects cost.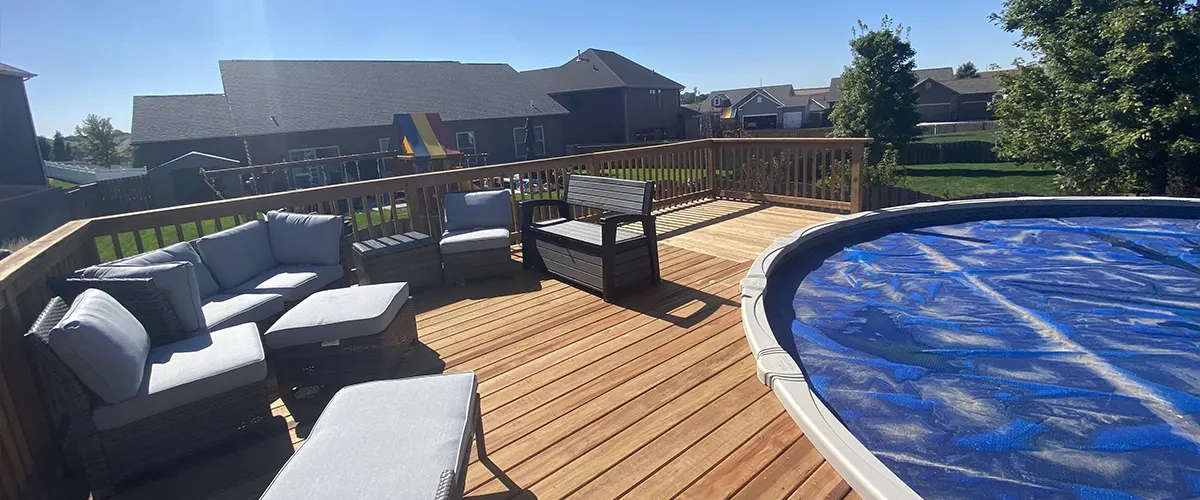 So, Should You Repair Or Replace?
Both repairing and replacing a deck have the same ultimate goal. To update your backyard and offer you a better place to relax and have fun with your friends and loved ones.
Your decision should be based on budget, needs, but also on the current state of your deck (if you have one).
Repairing an existing one is a good option to make it look better. But depending on how urgent the issues are, repairing won't always work.
In that case, replacing is the only way forward. We've built hundreds of decks now and we never heard of anyone regretting replacing a dated structure or building a new deck. And it's easy to see why.
Newer decks are maintenance-free, last longer, require less repairs, are safer, and overall look way better. In other words, you're saving money in the long run.
Get Your Deck Fixed By Your Local Pros!
Here at Deck Bros, we are one of the few deck builders that people in Omaha trust with their outdoor spaces. You'll get a team of experts that understand your needs and provide valuable insights for your decking project.
Transparent pricing, constant communication, a respectful crew, and non-stop customer service are just a few trait you'll enjoy working with us.
If you're not sure whether you can repair your existing deck or you need a new one, why not request a quote and schedule a consultation with one of our experts? This way, you'll know for sure you're making the right choice.
Request a quote today or call us directly at (402) 369-5724 and let's bring your deck back to its former glory!