People In Sarpy County, Nebraska Are Investing This Much To Have A Deck That's Safe And Beautiful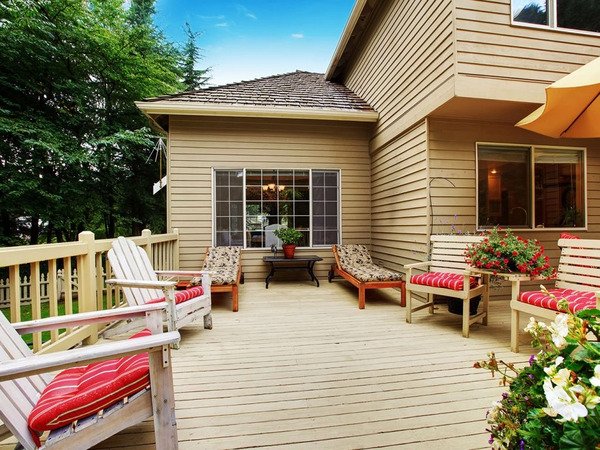 We hope you get a deck soon (or get it to where you feel safe being on it) because they're so much fun! But we want you to know as much as you can before you go and invest in one.
In this post, you can find out the cost to build, replace, or repair a deck. You can also find out some of the main factors that can change the price.
There's More To Cost Than Building
"What do you mean there's more?" asks Amber.
Robert puts his phone down and looks at Amber. "What about after it's built? We'll need to maintain it, repair it if it gets damaged, and then replace it down the line."
Amber shrugs. "So? We can use a deck for family dinners, hosting friends, and just relaxing on when the weather's nice. Seems worth the cost to me."
"Well, let's see what the cost to build a deck is. Then we can try finding the cost to replace a deck and the cost to repair a deck," says Robert, picking up his phone again.
"Let's get to Googling then," says Amber confidently. "Maybe a contractor will have a page with deck building information." Robert smiles, nodding as his fingers fly over his phone screen.
Here's what the couple discovers:
The Cost To Build Or Replace A Deck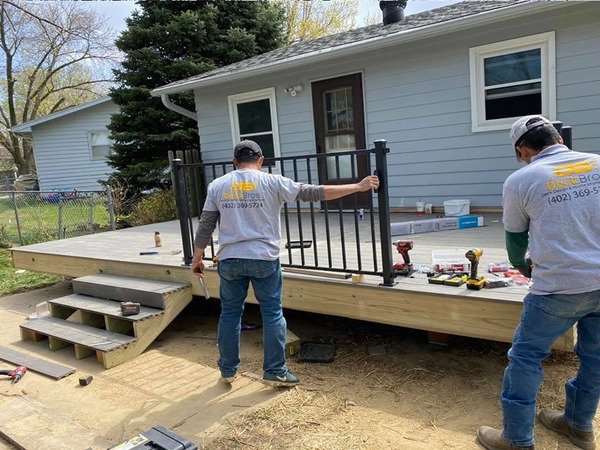 The cost to build a deck goes from about $9,000 for a base deck to $35,000 plus for a high-end deck. The price changes are mainly based on factors like total square footage, material choice, finishes, and any upgrades you want.
Base deck cost- $9,000. You can get a 10-by-10 treated wood deck, including wood railings and small wood stairs.
Average deck cost- $21,000. You can get an 18-by-12 composite deck, including aluminum railings, fascia wrapping, and a set of stairs.
High-end deck cost- $35,000 plus. You can get a 16-by-20 high-end composite deck, including top-of-the-line aluminum railings, wood fascia wrapping, stair wrapping, small wood landing, bar railings, and a lifetime warranty on the decking material.
What Changes Deck Building And Replacement Costs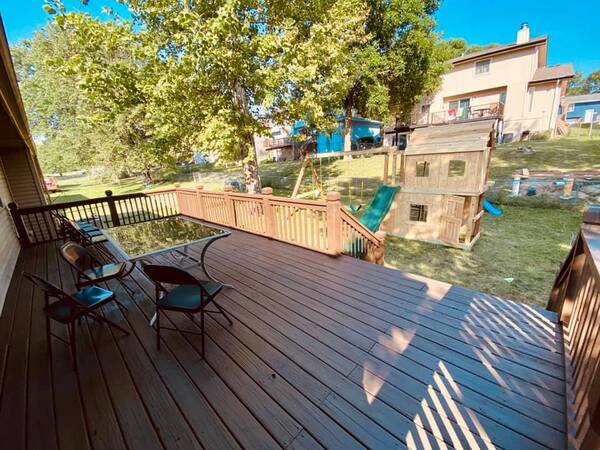 Total square footage. The more deck you want the more time, labor, and materials it'll take to build. This adds to the cost.
Material choice. You can choose wood, higher-end wood, or composite materials. Each has their pros and cons, including how much they cost to use.
Finishes. You can just seal your deck, paint it, or stain it. Each has a slightly different cost but a huge difference in how it looks. We recommend choosing whatever look you'll love the most because you'll have this deck for years.
Upgrades. This can include stair lights, railing lights, better materials, a covering, and more. They all add to the enjoyment you can get from your deck, and also the cost.
The Cost To Repair A Deck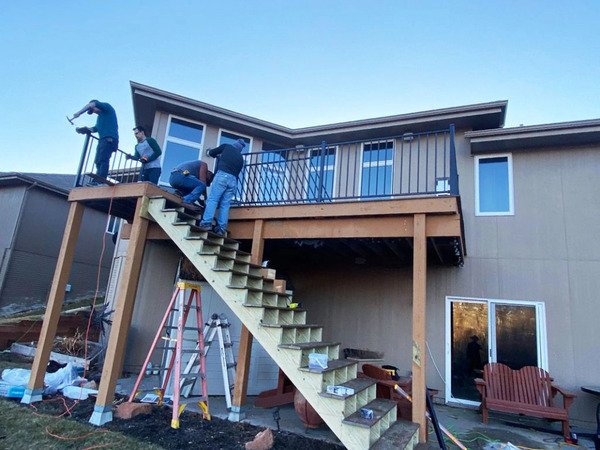 Deck repair costs can range from $2,500 to $15,000 and possibly higher. It mainly depends on the total square footage that needs repairs, the extent of the damage, decking material choice, finishes, and if you choose any upgrades.
Base deck repair- $2,500 to $3,500. This includes replacing worn-out and damaged stairs.
Average deck repair- $5,000 to $6,000. This includes new railing and new stairs as well as fixing posts, joints, or loose railings.
High-end deck repair- $10,000 to $15,000. This includes replacing all the damaged deck boards and railings with either wood or composite decking material.
What Mainly Changes Deck Repair Costs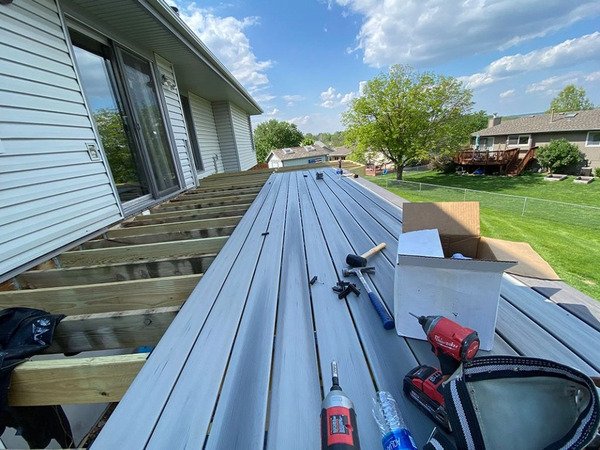 Total square footage. The more there is to repair, the more time, labor, and materials it'll take. This will add to the cost to repair your deck.
The extent of the damage. Sometimes the damage goes beyond what we can see at first. If it's worse than we thought, we'll contact you and talk about what your options are.
Decking material choice. Repairing wood vs composite is a different process, one that has a different cost. High-end woods cost more to repair than normal woods.
Finishes. Nobody wants the repaired areas sticking out like a sore thumb! The repaired areas need sealing and painting or staining to match the rest.
Upgrades. You might want to get some upgrades while repairing your deck (might as well, right?)
You May Also Like To Know
"Looks like we need to do a bit more digging on decks, see what we want," says Robert. Amber beams a smile. "Great! Let's go ahead and do it, no time like the present!"
More deck posts coming soon!