The 2022 Cost Of Awnings In Omaha
Get in-depth advice for your new awning directly from your local deck builders!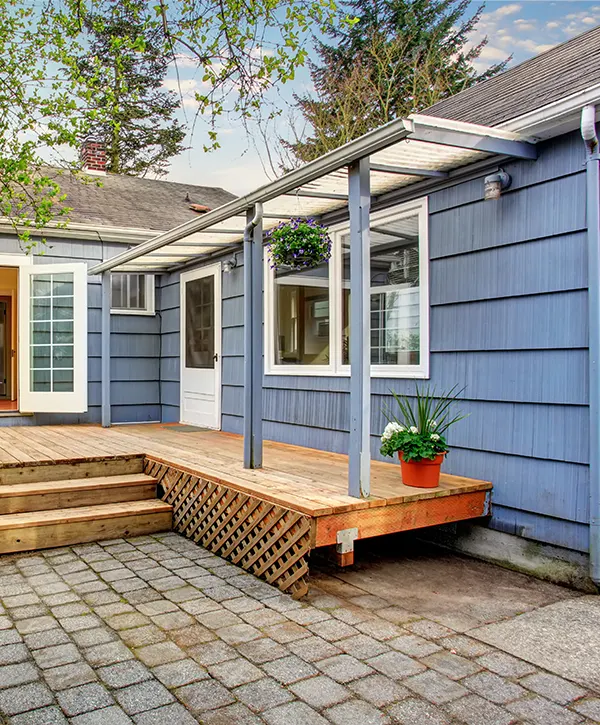 Awnings are inexpensive home upgrades that bring functionality and aesthetics together to create a better outdoor space. Their mission is simple: to offer you some shade in the hot summer days when you feel like melting.
If you didn't get an awning so far, it was probably because of their cost, or maybe you just didn't know about them. The cost of awnings is relatively low, but more upscale materials and features can make it seem like you're paying well above what it's worth.
In this guide, we'll talk about the 2022 cost of awnings in Omaha, and we'll break down which would be the best one for your own outdoor space.
Let's begin.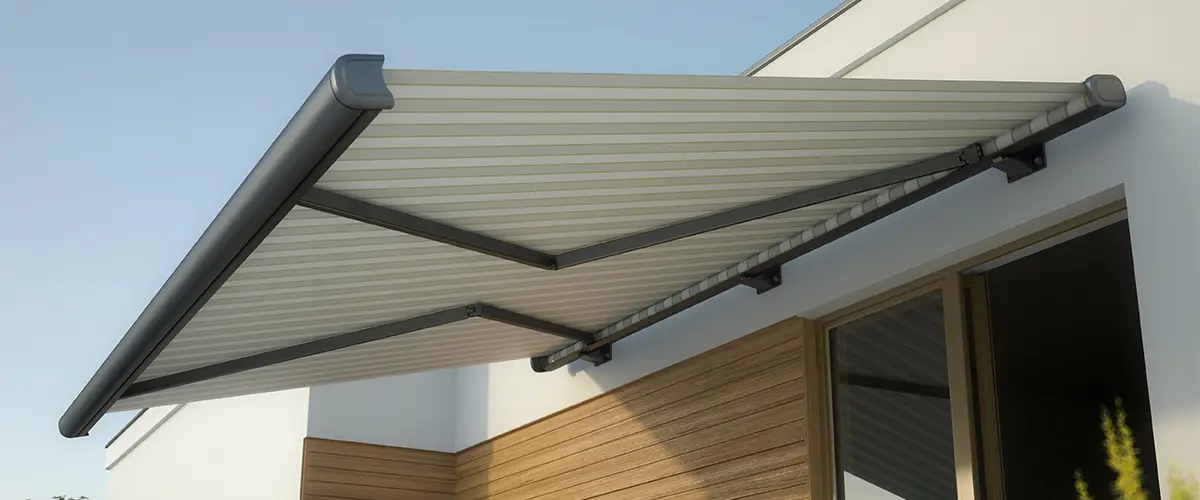 A Quick Cost Of Awnings Overview
The average cost of installing an awning is, on average, around $2,459.
After the awning is installed, homeowners will spend between $250 and $3,500 for the canopy itself. The gap really depends on what kind of material you're looking to get for the roof.
While a canvas fabric is around $300 to $700, a fiberglass awning can be as expensive as $3k.
Let's dive deeper into what an awning is and what are your options.
There are different types of awnings that you can choose from.
Most of us think of awnings as large metal frames secured to the house with big bolts and a canvas above it. That's true, but not all awnings are the same.
Fixed awnings (or stationary awnings), are permanently attached to your home's exterior. They're very stable and reliable, especially if you live in an area with severe weather conditions.
To install a fixed awning you'll need a professional installer and maybe even a designer so you can make sure it won't break the look and style of your home. Another thing worth keeping in mind is that fixed awnings will often need a more durable canopy fabric than a cloth or canvas. You'll want a roof that can collect falling rain and snow, so a roof that can withstand more weight.
Needless to say, fixed awnings are there to stay, so make sure you're 100% certain on the materials you want to use.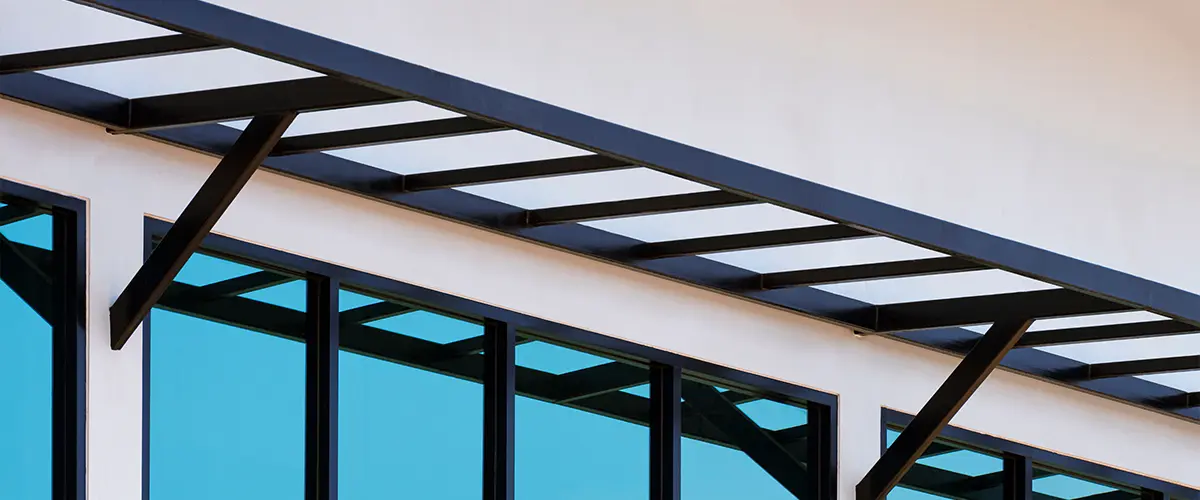 Manual retractable awnings are awnings on which the roof can roll or fold up.
They offer versatility and more flexibility on your outdoor space, especially window awnings, doors, decks and patios awnings. They can block out the elements and provide shade when you want it, but when the weather gets too bad, you can also retract the roof so your awning is safe and doesn't get damaged.
Retractable awning installation is a little more difficult, so you might need a professional to install it. The cost to install an awning is around $1k, and retractable awnings cost between $1k to $3k.
They're relatively easy to maintain because you can store them away or even take the roof out to clean it. If you love incorporating technological elements into your home's design, different types of retractable awnings can modernize your home.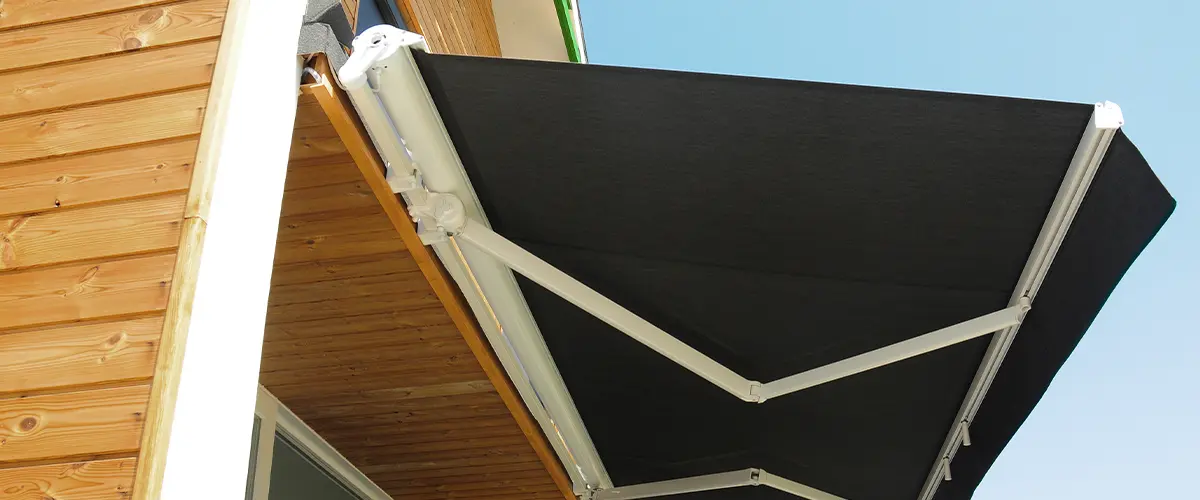 When it comes to convenience and comfort, motorized retractable awnings that fold when you press a button are simply the best extra option you can get.
On a standard retractable awnings you'll have to use a handle or hand crank to extend and retract the awning, but this changes with a motorized awning. These awnings can be programmed with a sensor, remote control, button or even a motion trigger.
Of course, motorized awnings are slightly more expensive, but if you want more comfort and to impress all your visitors, these are a great option. While retractable awnings can be stored and protected from bad weather, sensor-triggered awnings take it a step further.
These can be programmed to extend when sunlight hits them or when the rain starts falling, or to retract when it gets too windy. Although motorized canopies won't improve the aesthetics of your outdoor space differently than a retractable awning, they do bring better functionality and comfort.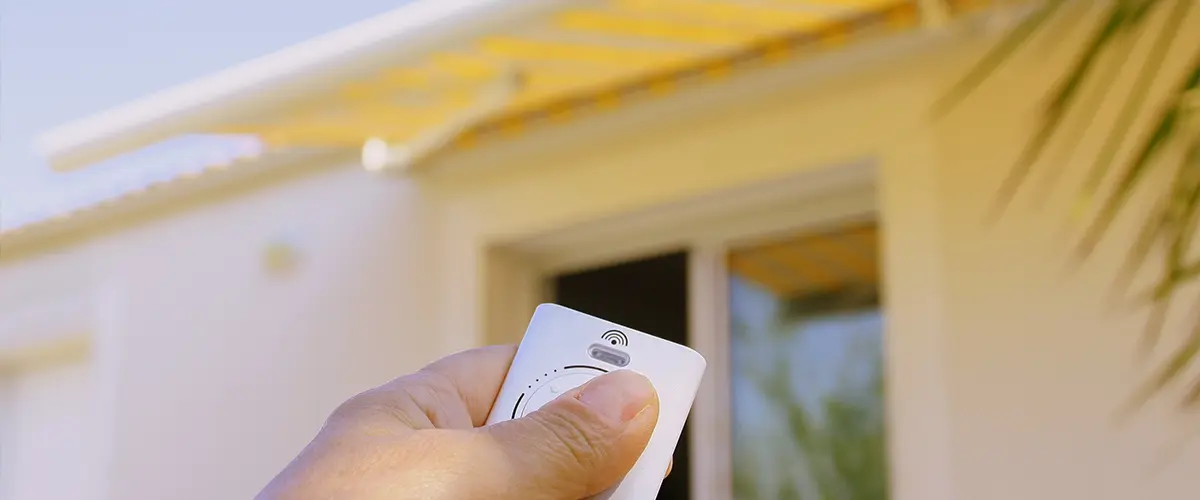 Portable canopies awnings (or freestanding awnings) can move from one place to another depending on where you need them. You can move these awnings to follow the sun's path and constantly create shade, or you can simply find a better place to relax and move there.
Freestanding canopies aren't attached to a structure, and they can be somewhat similar to an umbrella. Because of this, they're not as sturdy and bad weather can actually damage them.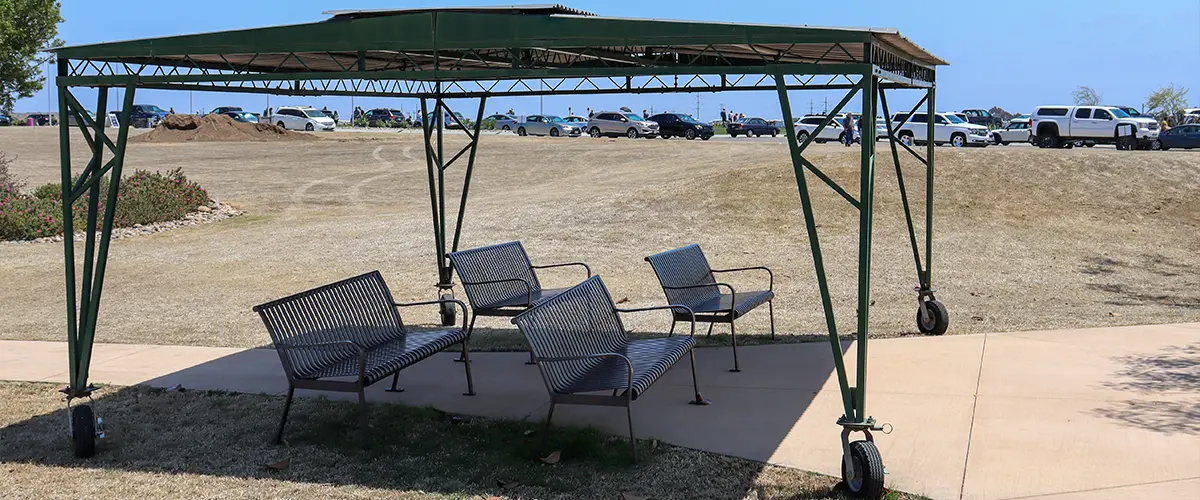 Our Customers Love Their Deck Bros Upgrades!
My husband and I are very pleased with our new deck. They were able to tear down and replace our deck in a very short time. They did an excellent job! 1 day for the tear down and 3 for the build. 
The workers were very courteous and professional. My neighbor who watched the whole process was impressed with the speed and skill that they used replacing our old deck. I would highly recommend Deck Bros if you need a deck repaired or replaced ! 
Consider Deck Bros one of the best companies I have ever worked with. I had my old deck taken down and a new deck designed and erected all in a period of six days. Luan the designer allowed changes throughout the 6 days. 
The crew was tremendous in their work assuring the work met all safety requirements as well as starting each morning and keeping grounds cleaned up each evening as well as keeping us informed of how the job was progressing. 
If ever need another deck would never consider another company but Deck Bros. They are the best.
Materials Used In Awnings
There are three main materials used in awnings: canvas, aluminum, fiberglass, or vinyl.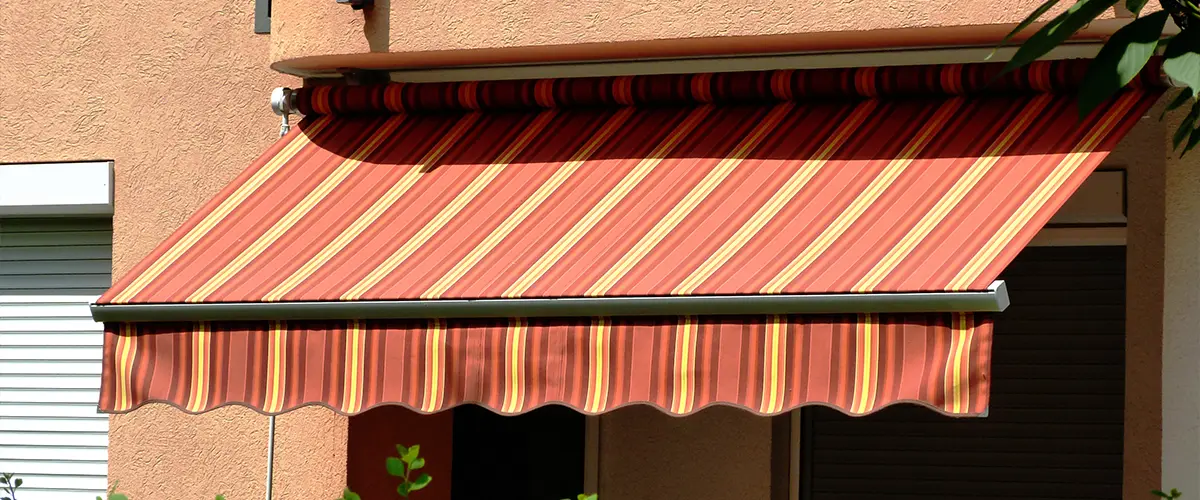 If you're looking to get a quality awning that'll last for a lifetime, going for a good brand is critical. With all this, sometimes you can get lucky with a really good awning from Ikea, Lowe's, or Home Depot as well. The good part about awnings from home improvement stores is that they're also a lot more affordable than big brand names.
However, if you're looking to get a brand-name awning, here are several brands that sell amazingly good awnings.
Founded in 1988, they are the largest manufacturer of patio and deck awnings in America. They have quality products and a nationwide network of dealers for their awnings.
If you prioritize quality, Sunsetter might be the best choice for you.
Sunesta was founded in 1976, and with over 40 years in the business, you can tell their products are made to last. Although the brand is not as famous as our first pick, their fabric materials are durable and the frames are reliable.
Both Sunsetter and Sunesta offer a 10 year warranty, but the requirements differ. It's worth mentioning that both the brands make custom awnings, depending on your needs and preferences.
Advaning is a great product for homeowners. They have a really good quality, they're accessible and affordable, and they even offer installation services. You can get them from Amazon and install it yourself if you're an avid DIYer, but for a professional installation, we recommend you hire an expert.
The best part about this brand is that they offer both luxurious and budget awnings, so you'll find everything you want no matter your budget.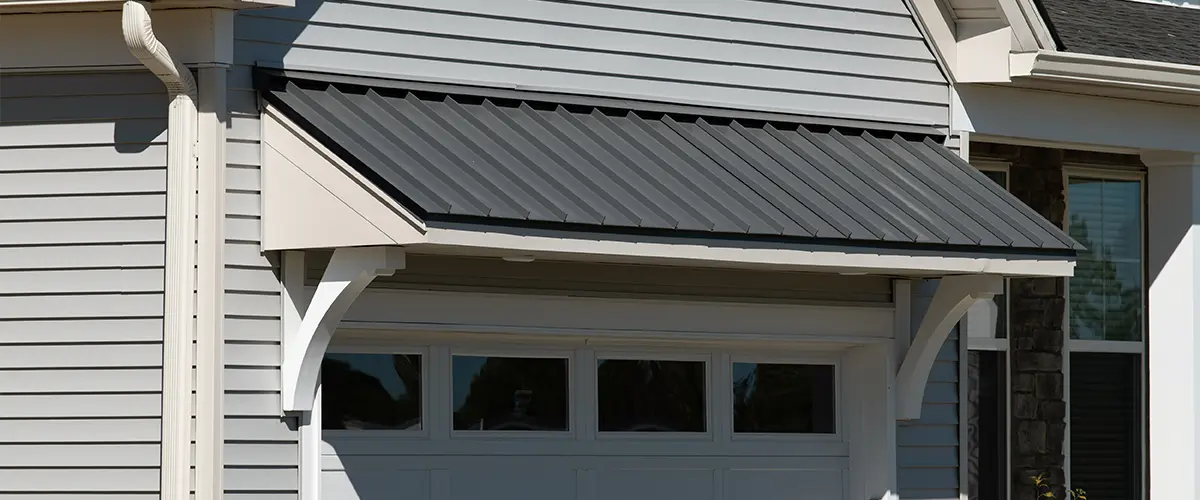 Mechanical awnings are amazing features you can get for your deck. They're quick to install, increase the curb appeal of your home, and bring a lot of functionality and comfort.
The cost of awnings ranges between $250 and $3,500, depending on your choice of materials, frame, size, and awning installation. The best awning will usually have a metal frame and a motorized vinyl canopy. Obviously, this would cost a little more than the average awning, but it will make a difference to the comfort of your outdoor space.
If you're looking to get more information about what awning would be the best for your space, call us today and hear our expert's advice. 
We offer professional deck installation and deck repair in Omaha, and we do professional installation of any extra deck feature, awnings being our favorite.