Deck Building Cost In Arlington, NE
You've got no time to read this? Request your personalized quote right now!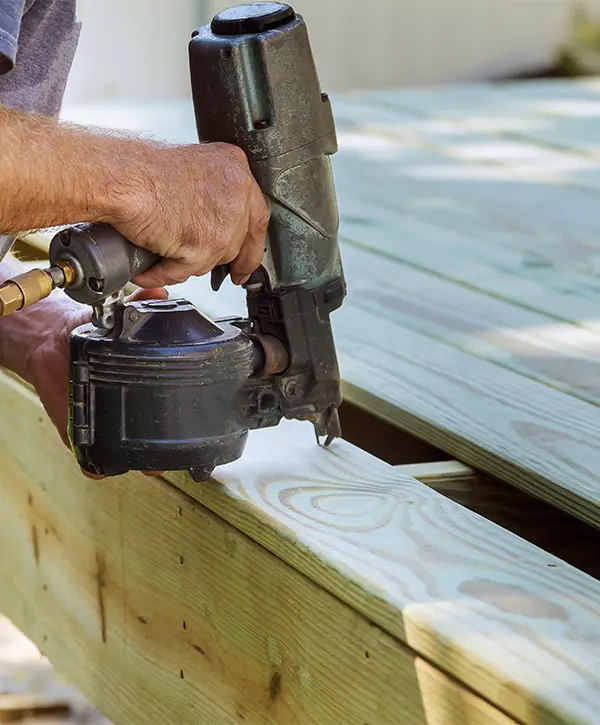 Many homeowners in feel overwhelmed by the deck building cost in Arlington, NE, and give up on this beautiful addition before they even start. With Deck Bros, we're making it a breeze to upgrade your outdoor space at a reasonable price.
And instead of the unreliable deck constructions that many contractors around here build, with us you'll be getting a safe and high-quality deck that'll last for years!
We take immense pride in being the go-to for many families in Arlington looking to get any kind of deck – from an affordable pressure-treated deck to a high-end composite or hardwood deck!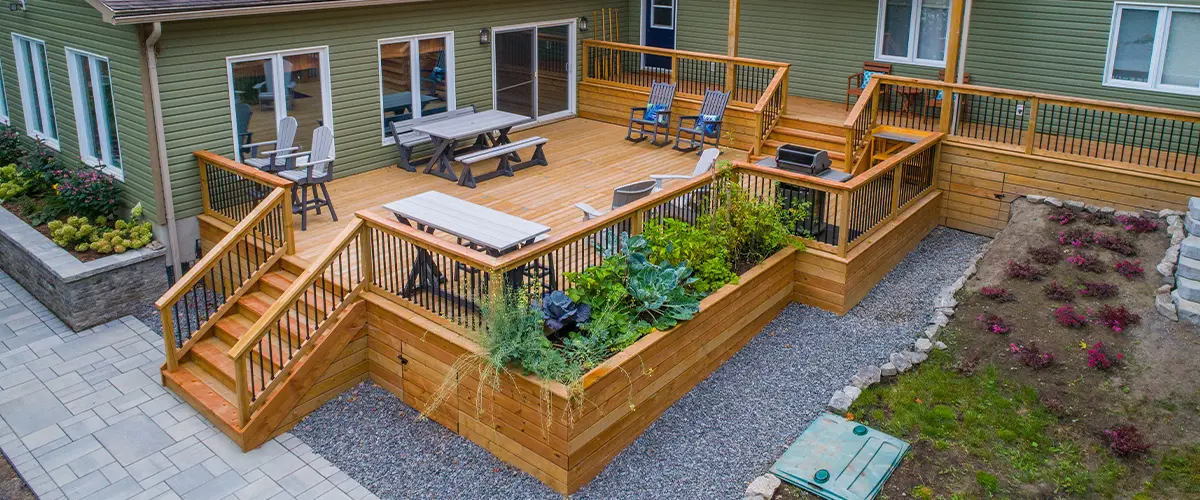 Typical Deck Building Cost In Arlington, NE
The saying "you get what you pay for" still applies to all home improvement projects. But higher prices don't always mean high-quality either. Your deck building cost in Arlington, NE, is mostly influenced by its size and the material you're using. As for labor cost, we're one of the most sensible-priced builders around.
| Size | Square Feet | Average Cost |
| --- | --- | --- |
| Small Deck | 200 square feet | $15k |
| Medium Deck | 600 square feet | $25k |
| Large Deck | 1,000 square feet | $45k |
At Deck Bros, we provide a quick phone estimate before you choose to go forward. If you're determined to build a superior deck, we'll schedule an on-site visit where you'll get a more accurate timeframe and pricing quotes. We'll make starting your project is a breeze that'll end up with a high-end investment at a reasonable price.
Labor Costs In Deck Building In Arlington, NE
It's of utmost importance that your new deck is 100% safe and functional. Working with professionals certainly helps you achieve that. Here are some of the trades you might need when building a deck.
Architects are the experts you need to guarantee your deck not only looks great but is also safe and secure. They make sure that all elements of its design, from aesthetics to functionality and safety, come together seamlessly so you can enjoy your outdoor living space with peace of mind.
Good architects charge between $125 to $250 per hour.
It's important to work with an architect to guarantee the safety and usability of your deck design. They will help you select different colors, materials, and railing options that best suit your desired space. They'll help you get a secure yet stylish area.
A top-ranked deck designer charges between $100-$200 an hour. Expect to pay for about 3 – 4 hours for a project.
The deck builders are the contractors that will actually build the deck according to the blueprints, designs, and instructions.
For the best deck builders in Arlington, expect to pay between $30 to $35 an hour. The average deck builder charges around $25 an hour, while beginners charge around $15.
Get All The Pros In One Place
Instead of looking for all these pros in different places, why not get all of them from just one company?
Deck Bros works with some of the best designers, architects, and builders in Arlington, NE, to bring your vision to reality in the fastest way possible.
Check out our deck building service and enjoy top-tier service that comes with a sensible price that supports you in getting this upgrade!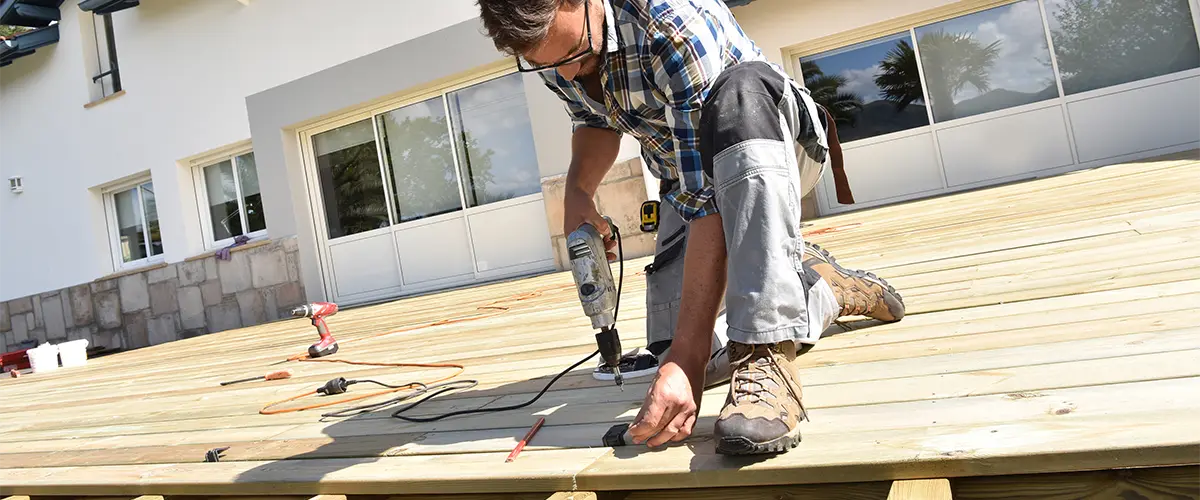 Our Customers Love Their Deck Bros Upgrades!
We've been delivering high-quality decks in Arlington since day one! We've worked with hundreds of homeowners, and this is what they all say about working with us.
Just had our 14 year old deck redone. 
Deck Bros did the work and it truly exceeded our expectations. 10/10 construction. Beautiful craftsmanship. Excellent company to deal with. Very straightforward as to design options and everything carried through to the finest details. 
If you need a deck done/repaired-this is the company to go to!
Deck Bros did a phenomenal job with our deck! 
Luan went over all the pros and cons of what we were doing, encouraged us to ask questions, and kept us updated on all progress. 
Everyone was professional and efficient, and the crew worked hard and did their job both quickly and well. The new deck is beautiful and has some nice warranties to go with it!
Deck Building Materials Cost
It's important to decide which material you're going for. Generally, there are two main options: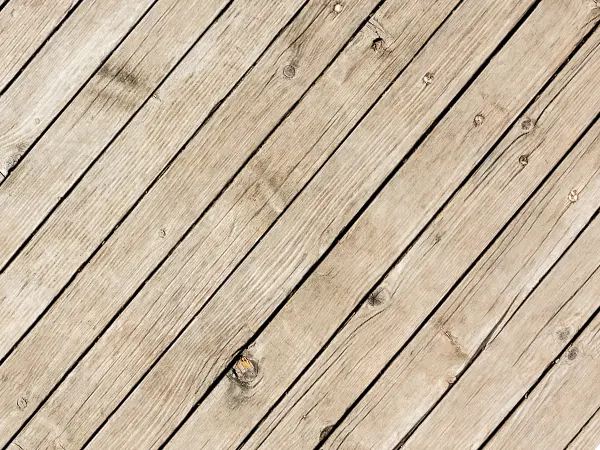 Wood decks continue to be famous for homeowners, but they come with expensive maintenance costs down the line. 
Wood is appealing for its cheaper up-front price and natural look, but it demands more time and effort to keep up with other materials. 
From an affordable pressure-treated deck to a high-end teak hardwood deck, we can do everything!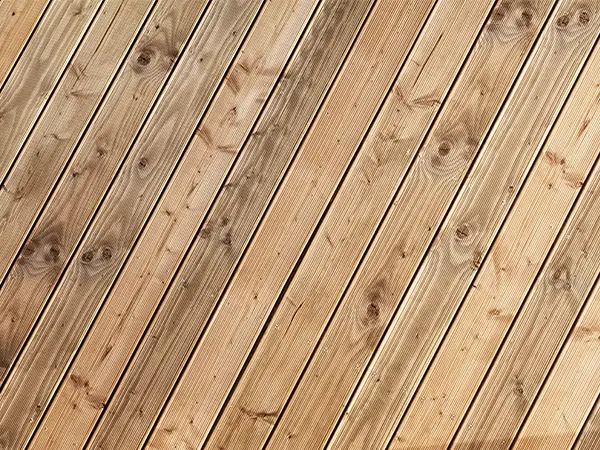 Composite decks are becoming increasingly popular, and for a good reason. 
For our older customers, these decks are perfect as they can no longer keep up with the maintenance of their wooden decks. 
In fact, many of our jobs involve replacing wood decks with composite ones, as homeowners want to use their decks more than maintain them.
Pressure-treated wood, otherwise known as yellow pine, remains the most commonly used type of lumber for decks. Cedar is also a popular choice as well, but more costly than pressure-treated wood.
Pressure treated pine decking cost ranges from $15.00 to $25.00 per square foot for materials, and between $20 to $30 for installation.
| Material | Square Feet Installed | Average Total Cost |
| --- | --- | --- |
| Pressure Treated Wood | 100 square feet | $3,500 to $5,000 |
| Pressure Treated Wood | 200 square feet | $7,000 to $10,000 |
| Pressure Treated Wood | 400 square feet | $12,000 to $15,000 |
| Pressure Treated Wood | 600 square feet | $18,000 to $25,000 |
| Pressure Treated Wood | 800 square feet | $24,000 to $28,00 |
| Pressure Treated Wood | 1,000 square feet | $28,000 to $35,000 |
To keep it in good condition, particularly in Nebraska's environment – be it humid or dry – wooden decks require regular sealing and staining. Nevertheless, pressure-treated and cedar woods are soft lumber species that are prone to rot and pest destruction, even with regular sealing and staining.
Splurging on hardwoods like Ipe, Tigerwood, or Teak for your deck can give it a one-of-a-kind and elegant look. These are more resistant but still require some maintenance.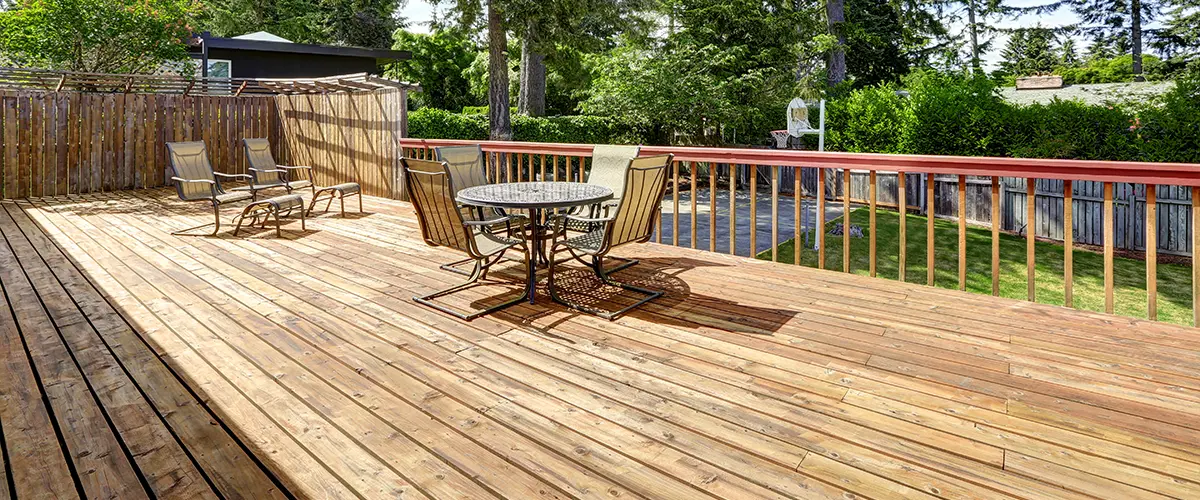 If you're tired of the constant maintenance that comes with a wood deck, composite is the perfect choice to give you the freedom to truly enjoy your outdoor space. You won't need to worry about reapplying sealants or stains annually – just pressure wash it once a year and call it good!
Though an initial investment, composites save you money in the long run.
Deck Bros is proud to partner with the finest composite decking companies in the market, like TimberTech and Trex. With their exceptional accessibility, adaptability, and range of materials available – our customers get top-of-the-line products suited to any need or budget.
TimberTech can meet the majority of your demands, so you won't go wrong with them. The average cost is between $60 and $70 per square foot.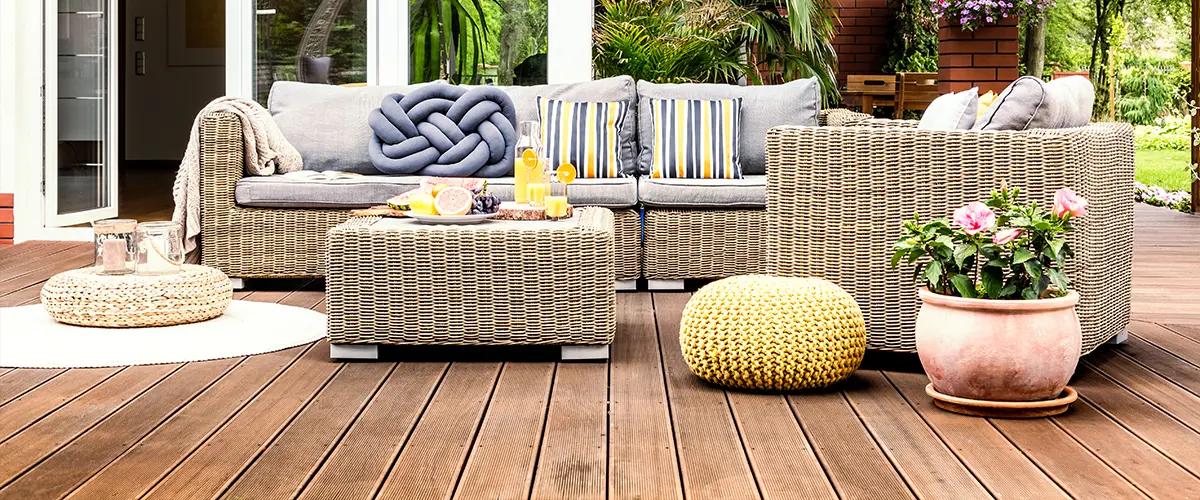 By law, railings are compulsory for elevated decks – and the best option is to install something more robust than wood rails that can withstand weather conditions.
Metal rails are the pinnacle of safety in deck railing and will remain superior for many years to come. Their solid construction ensures that your new outdoor space is safe and secure, even against inclement weather, rotting agents like wood, or pesky pests. Westbury aluminum railings boast an average cost of $60 per linear foot.
Although Composite is an appealing option, we generally advise against it. Truth is that TimberTech's top-notch composite railing has a similar price to good metal railings. Composite railing may still suffer wear and tear over time. Installation costs amount to around $30-$60 per linear foot; and the 6ft long TimberTech railings cost about $180 dollars.
Wood railings are not the most practical option because they need frequent upkeep, and if treated poorly will quickly decay or become unstable. Additionally, when building wood deck railings from scratch you have to pay an average of $20-$35 per linear foot in addition to your other costs. This makes it a potentially hazardous and costly choice for any homeowner with a deck.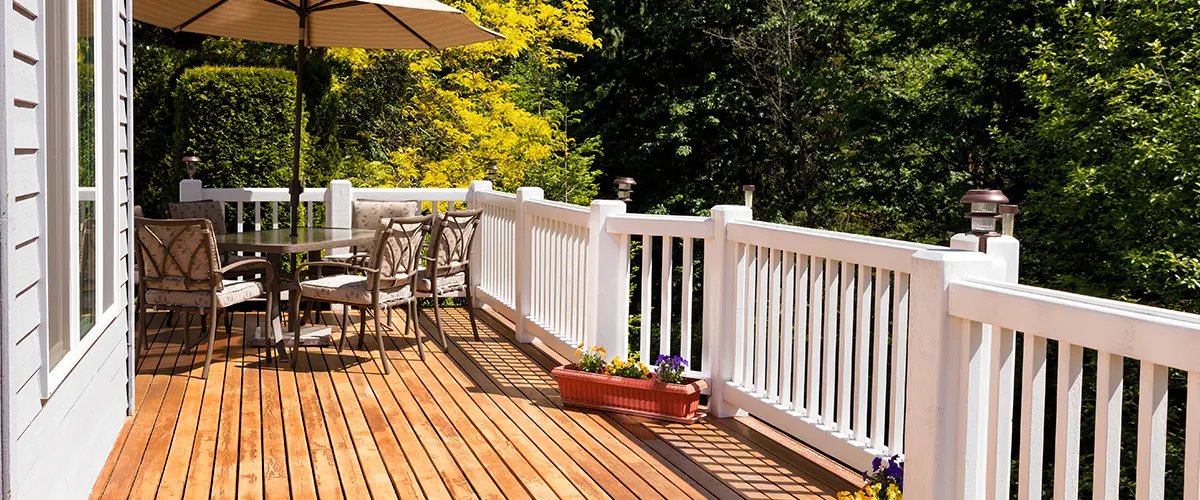 We'll include three main things: deck blocks or footings, posts, and the frame itself.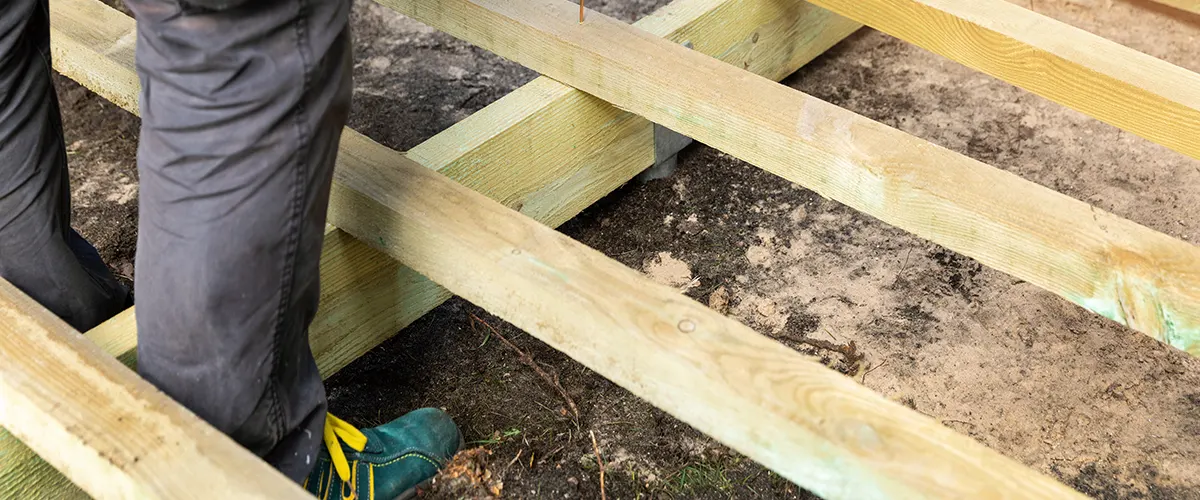 Complementary features such as awnings and pergolas are not essential, but they'll significantly improve your outdoor space. In Arlington's unpredictable weather, we'd recommend installing anti-slip boards and a large awning or even a pergola.
| Upgrade | Average Cost |
| --- | --- |
| Awning | Between $1,200 and $4,000 |
| Pergola | Between $2,500 and $10,000 |
| Drinking Rail | As low as $100, but depends on railing material |
| Deck built-in bench | Between $2,000 and $3,000 |
| Deck lighting | Between $40 to $300 |
3 Quick Tips When Budgeting For A Deck Building Project
Here's what to keep an eye on during your deck addition process. These 3 tips will help you budget correctly so nothing will catch you off-guard.
Don't Underspend Or Overspend
The first appeal of wooden decks and railings may be their initial affordability, yet many customers fail to recognize that they require more maintenance than other options. If you're looking for a sensible solution tailored to your budget and desires, our team can help! Let's collaborate to find the best choice for you.
Although it may seem like justifiable cost savings initially, an investment in pressure-treated wood decking will quickly add up over time, ultimately, this means that you'll be spending more than if you had selected another material for your project from the beginning – making a wood deck, not such a great deal after all!
Know What You're Paying For
Before hiring a contractor, be sure to ask about the materials they use, if they have any advantages or disadvantages, and what the process will involve step-by-step.
Make certain that you are fully acquainted with all aspects of the agreement and that any building permits have been sent in, received, and approved. We always appreciate our customers' commitment when they inquire during project planning – it is a way for us to know that they are just as eager for its successful completion!
It's always wise to have a backup plan in place when tackling any kind of project, and building your deck is no different. To ensure you're prepared for anything unexpected, budget 10 – 20% extra for the construction costs. Plus, having some additional supplies on-hand can never hurt; should something go wrong during the process or down the road, you'll be ready with spares that can come in handy during repairs or replacements.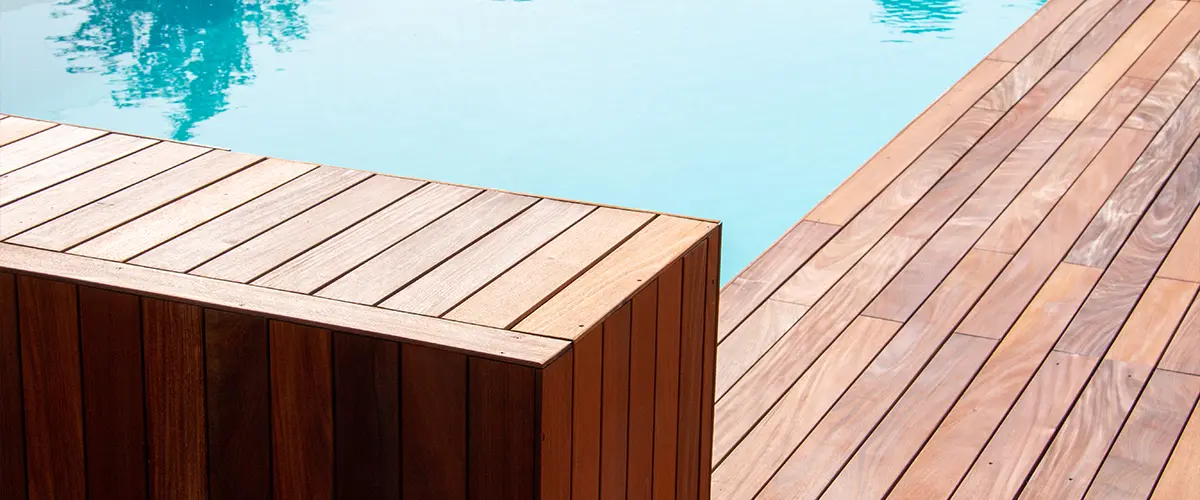 Make A Smart Investment With Deck Bros!
If you're looking for a reliable and secure investment, then consider us to build your dream deck! We know where all of your money is going and ensure that it's used in the best way possible.
Deck Bros is your go-to for affordable and superior craftsmanship. With us, you can expect full pricing transparency with detailed material costs so that there are no surprises when it comes to the final bill. We take pride in our fair rates and want you to experience firsthand just how valuable our services truly are!
With us, you'll get:
Get The Best Decking Solutions In Arlington, NE, Right Now!