Deck Building Cost In Blair, NE
Looking to get the real cost of your upcoming deck building in Blair? Click the button below!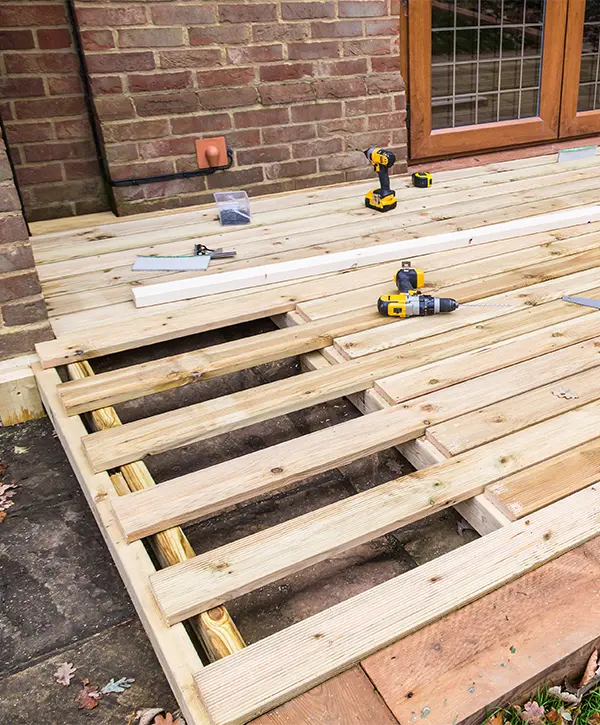 The deck building cost in Blair is an essential factor you must consider before starting this project.
Here at Deck Bros, we deliver the best value on deck construction without skimping on quality or customer service. We know everything this project implies, and we're doing our best to ensure every dollar you spend is invested wisely.
So if you're looking to get a superior deck building that comes with excellent customer support and a beautiful journey, this is it!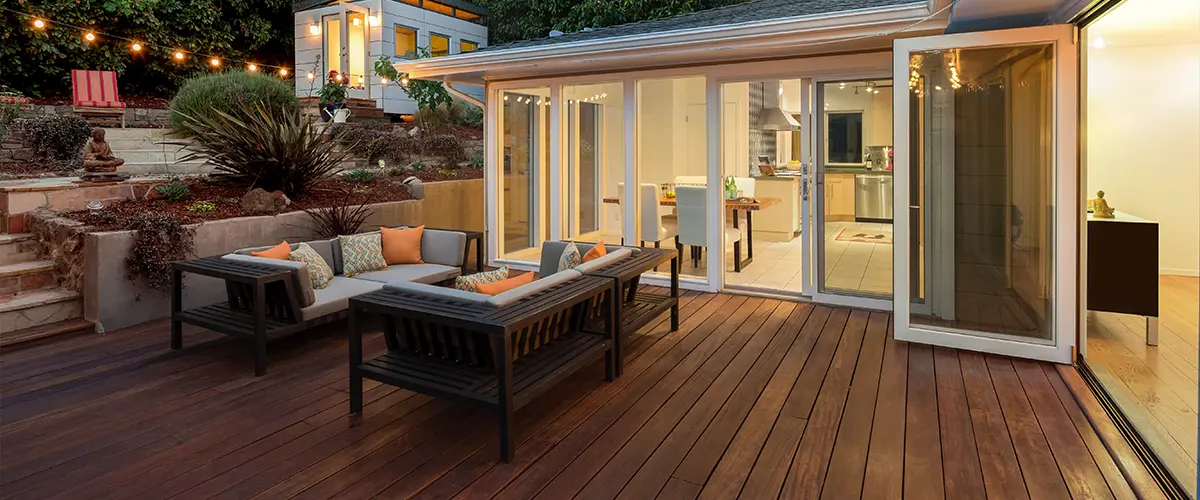 Typical Deck Building Cost In Blair, NE
Size is the primary determinant of a deck's cost, with materials and elevation playing secondary roles. Below you'll see some cost averages for different sizes of composite decks. Naturally, pressure-treated or cedar decks will be a lot more affordable.
| Size | Square Feet | Average Cost |
| --- | --- | --- |
| Small Deck | 200 square feet | $15k |
| Medium Deck | 600 square feet | $25k |
| Large Deck | 1,000 square feet | $45k |
Let Deck Bros transform your outdoor living space with the help of our expert local deck builders. Get a free online estimate right away, or if you're ready to start now, schedule a 1:1 consultation and let's bring your project to life!
Labor Costs In Deck Building In Blair, NE
Deck building becomes a much more serious venture when you consider the well-being of your family. You simply cannot put up posts, construct the frame and develop sturdy plans on your own; it's time to call in reinforcements!
For your deck construction, you'll need several experts that can ensure your deck is built properly.
The architect will guarantee the structural integrity and safety of your deck, ensuring that its design does not compromise either aspect. They do not influence what your outdoor area looks like – this is purely up to you and your deck designer!
Good architects charge between $125 to $250 per hour.
The deck designer will team up with the architect to provide you with great insight into the visual appeal of your project. They'll help with selecting a color palette, type of railing, and lighting effects around it.
A top-ranked deck designer charges between $100-$200 an hour. Expect to pay for about 3 – 4 hours for a project.
The deck builders are the professionals who will execute the blueprints, designs, and instructions to construct your dream deck.
For the best deck builders in Blair, expect to pay between $30 to $35 an hour. The average deck builder charges around $25 an hour, while beginners charge around $15.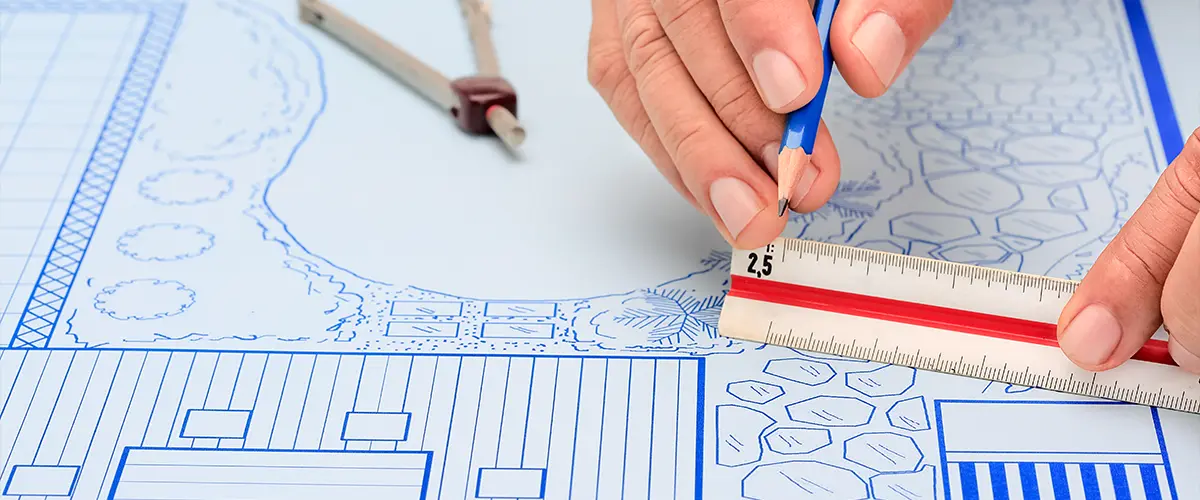 Get All-In-One With Deck Bros
Instead of wasting time searching for multiple professionals to construct your deck, we've created a more efficient, fast, and effortless solution.
Here at Deck Bros, we are proud to offer our clients the expertise of some of the industry's most talented architects, designers, and deck builders. All working together with a shared goal – to bring your vision for your project into reality!
Deck Bros is the ultimate destination for all your deck building needs in Blair! Don't miss out on our exclusive offer and invest wisely – no one else can provide you with a better service than Deck Bros. Get superior quality and complete satisfaction today!
Our Customers Love Their Deck Bros Upgrades!
Homeowners in Blair and surrounding areas know a good deck builder when they see one! See what they say about working with us!
Just had our 14 year old deck redone. 
Deck Bros did the work and it truly exceeded our expectations. 10/10 construction. Beautiful craftsmanship. Excellent company to deal with. Very straightforward as to design options and everything carried through to the finest details. 
If you need a deck done/repaired-this is the company to go to!
Deck Bros did a phenomenal job with our deck! 
Luan went over all the pros and cons of what we were doing, encouraged us to ask questions, and kept us updated on all progress. 
Everyone was professional and efficient, and the crew worked hard and did their job both quickly and well. The new deck is beautiful and has some nice warranties to go with it!
Deck Building Materials Cost
Choosing the right type of deck for your home is a crucial decision, and at our company, we are experts in two types: composite decks and wood decks. These two options remain the most popular choices among consumers today.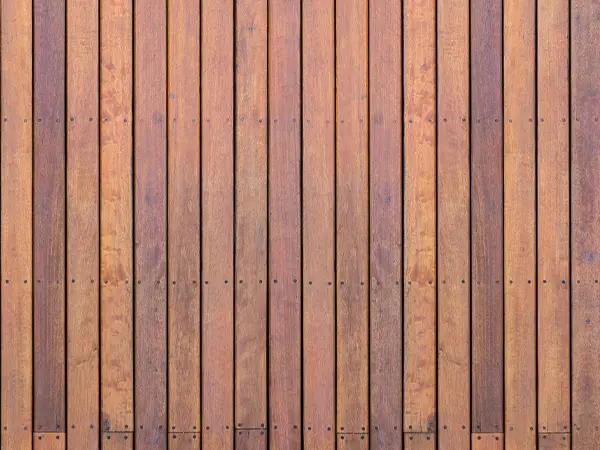 Wood decks are still a popular choice for homeowners. Many go for pressure-treated wood decks because of the lower cost of materials, but the real issue with wood is all the maintenance they'll require. If you want the natural look of wood in your outdoor space, we'd recommend hardwoods like mahogany, ipe, and tigerwood.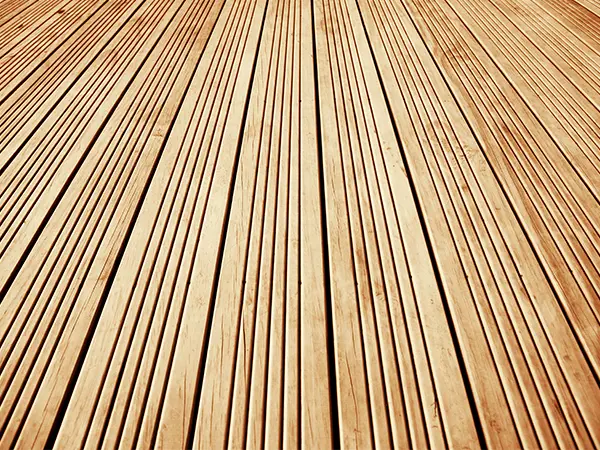 Composite decks are all the rave for seniors of homeowners tired of spending money on sealing and staining their decks. These are low-maintenance decks that can resemble the natural look of wood, are much more resistant and durable, and will last for many more years than wood decks.
The two most popular types of wood used for decks are yellow pine and cedar, with yellow pine being the more affordable option.
Pressure treated pine decking cost ranges from $15.00 to $25.00 per square foot for materials, and between $20 to $30 for installation.
| Material | Square Feet Installed | Average Total Cost |
| --- | --- | --- |
| Pressure Treated Wood | 100 square feet | $3,500 to $5,000 |
| Pressure Treated Wood | 200 square feet | $7,000 to $10,000 |
| Pressure Treated Wood | 400 square feet | $12,000 to $15,000 |
| Pressure Treated Wood | 600 square feet | $18,000 to $25,000 |
| Pressure Treated Wood | 800 square feet | $24,000 to $28,00 |
| Pressure Treated Wood | 1,000 square feet | $28,000 to $35,000 |
Pressure-treated wood and cedar, being softwoods, are more likely to experience rot or infestation quickly. Hence, these materials require continuous maintenance, like staining, resealing, and repairs, to last longer.
Investing in hardwoods like Ipe, Tigerwood, or Teak for your deck is worth it, as they are sure to give it an upscale look that you won't find with other materials. However, remember that even these require some maintenance, such as sealing and staining!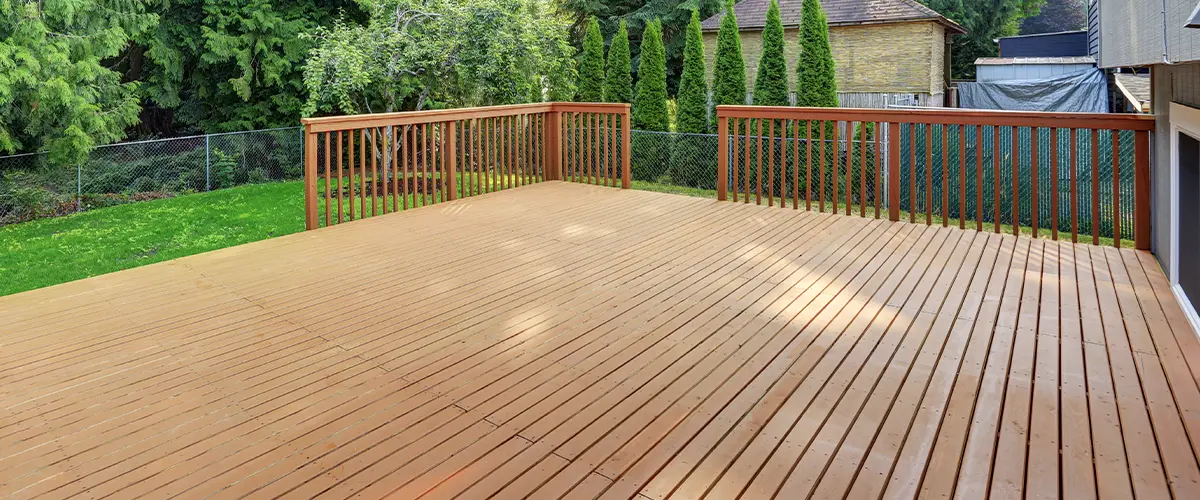 If you want a deck that requires minimal upkeep and won't be expensive over time, composite decks are the ideal solution for you.
Investing a bit more upfront in a composite deck pays off big-time over time, as it only requires an annual pressure wash. By comparison, wooden decks require much more maintenance to maintain their beauty and structural integrity–saving you the hassle each year!
At Deck Bros, we are committed to only the finest composite decking brands like TimberTech and Trex. They provide various materials that guarantee you get precisely what you're looking for. Enjoy their high-quality selections and make your outdoor space perfect with them!
Composite decking boards typically cost between $60.00 to $70.00 per square foot. However, depending on your needs and budget, we can choose a different product.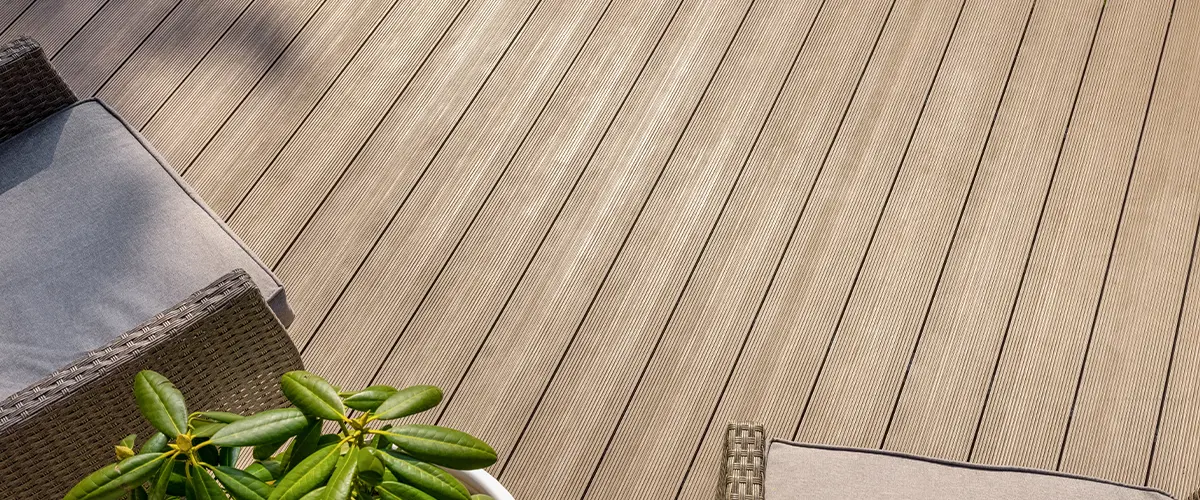 Building codes typically necessitate railings, and if the deck is elevated higher than usual, stronger materials are needed to ensure safety. Wood rails will not suffice for these instances; a sturdier option should be considered instead.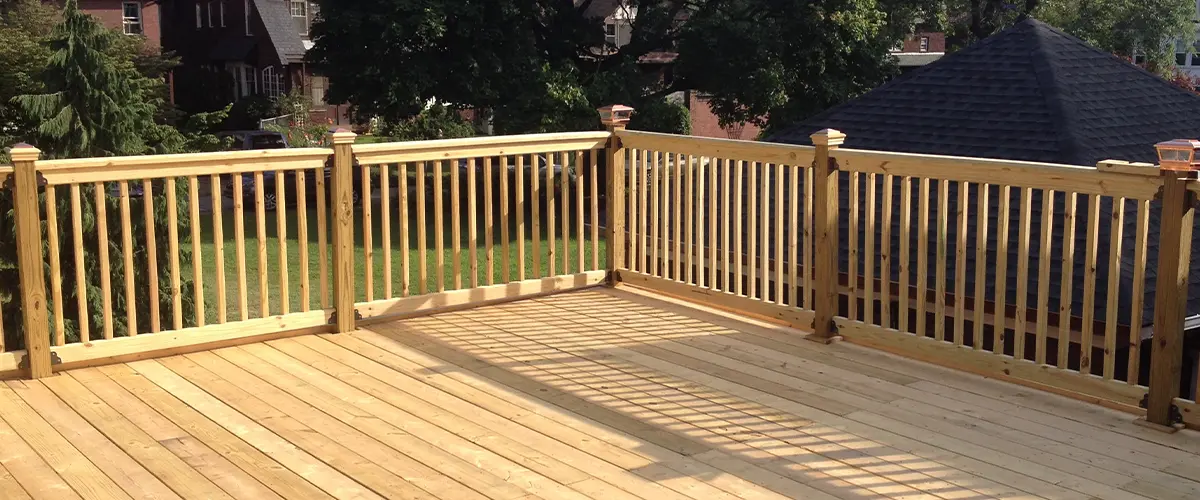 We'll include three main things: deck blocks or footings, posts, and the frame itself.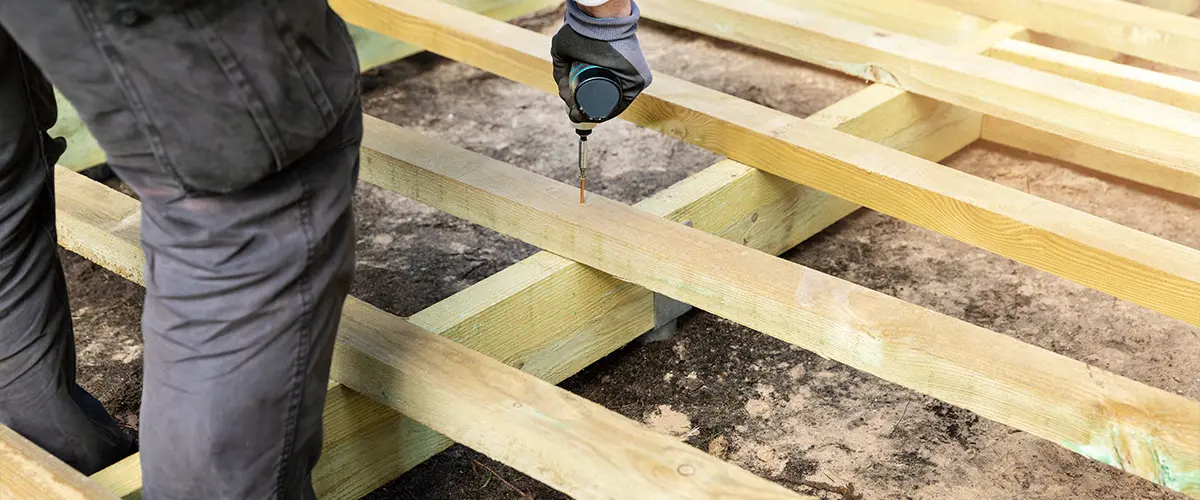 While accessories and other features are not required, they definitely help to make life on your deck more convenient.
For Blair's climate, you'll need a lot of shade and a solution for rainy days. In that case, a pergola or an awning will be great features.
Let's look at some of the most common upgrades.
| Upgrade | Average Cost |
| --- | --- |
| Awning | Between $1,200 and $4,000 |
| Pergola | Between $2,500 and $10,000 |
| Drinking Rail | As low as $100, but depends on railing material |
| Deck built-in bench | Between $2,000 and $3,000 |
| Deck lighting | Between $40 to $300 |
3 Quick Tips When Budgeting For A Deck Building Project
Don't Underspend Or Overspend
While some of our clients may be enticed by the more affordable wooden decking, they must also remember that regular upkeep is still necessary – and it comes at a cost. We tell all of our customers to avoid choosing the cheapest option but also the most expensive one.
We understand that you'll have different wants and needs, so we will help guide you in the right direction to find an outdoor decking solution for your budget. We can provide several options to select from – ensuring a perfect fit for your space!
Know What You're Paying For
At Deck Bros, we value transparency and communication. We take the time to explain every part of your project thoroughly so that you understand what's included in the cost and exactly how it will come together. Once we know which deck style works best for you, our team can clarify each component of your project.
We will keep you updated on every problem and how we plan to solve it. We only want what is best for you, and we know thorough communication is key to achieving that goal.
When embarking on any project, it's essential to prepare for the unexpected. Set aside additional funds in your budget to cover unanticipated expenses such as excavation costs or emergency decking materials and hardware. This foresight could save you from costly roadblocks down the line!
Having additional resources can actually save you money in the long run. For instance, if your deck needs repairs or new boards, you won't have to purchase them- they'll already be at your disposal! Having extras is always a smart choice; it's like planning ahead for any unexpected events that could arise.
At Deck Bros, we offer 20% breakage coverage on all of our materials to always keep you prepared.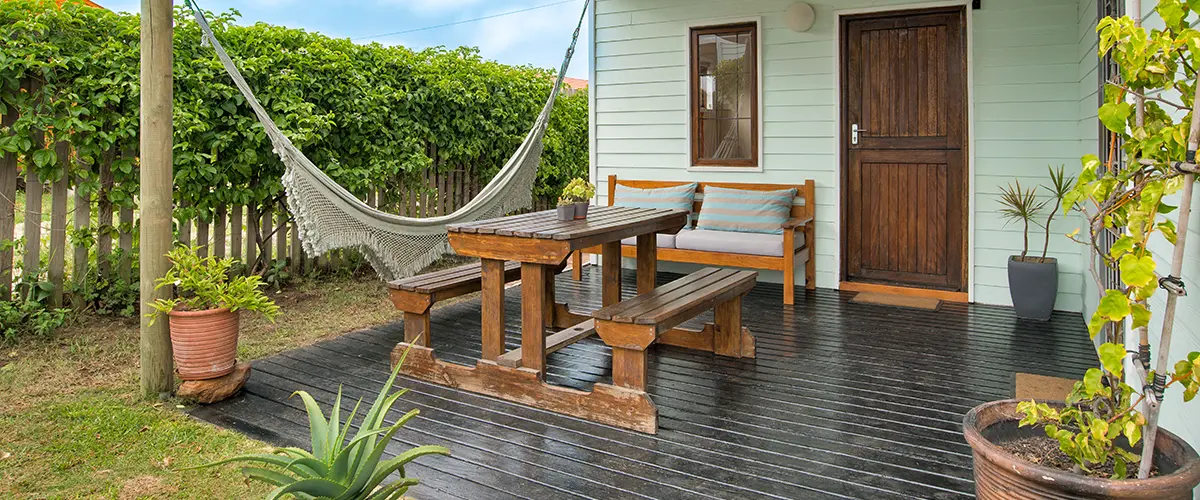 The Deck Building Cost Is No Longer Too Much With Deck Bros
If you're seeking a secure investment and wish to stay up-to-date on the progress of your new deck, look no further – we are the perfect deck builder for you!
Unlock pricing clarity and gain complete control over your deck assembly with Deck Bros. We know how much our customers trust us, so we make sure to give them a high-end product that makes their project a reliable investment for enhancing the quality of their life!
We would love to answer any questions you may have so that you feel confident and prepared to begin your deck construction!
With us, you'll get:
Upgrade Your Outdoors Comfort With The Best Deck In Blair