Deck Building Cost In Omaha - The Best Guide
If you're curious about the deck building cost in Omaha, you're in the right place.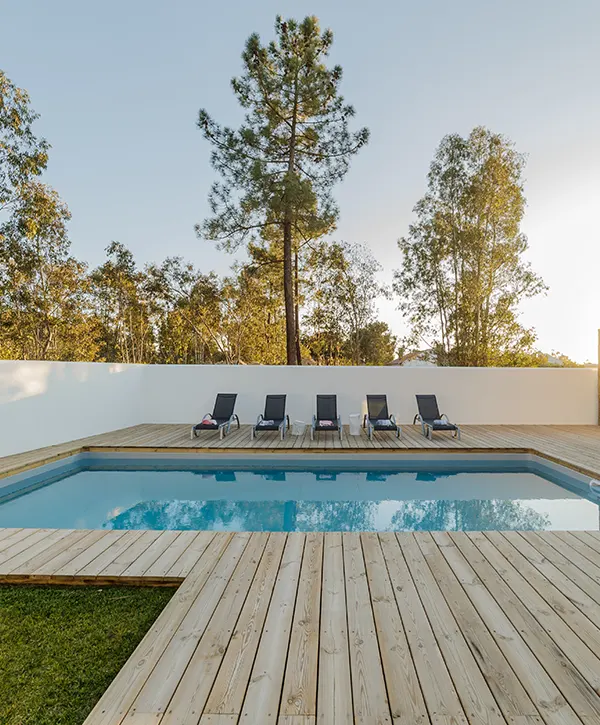 Building a deck in Omaha can be quite the project. You get immense value and a great deal of comfort, plus your own personal oasis to kick back with your loved ones.
You'll get a breakdown of the most common prices, upgrades, and materials, and you'll discover how much to budget for your upcoming deck building project in Omaha.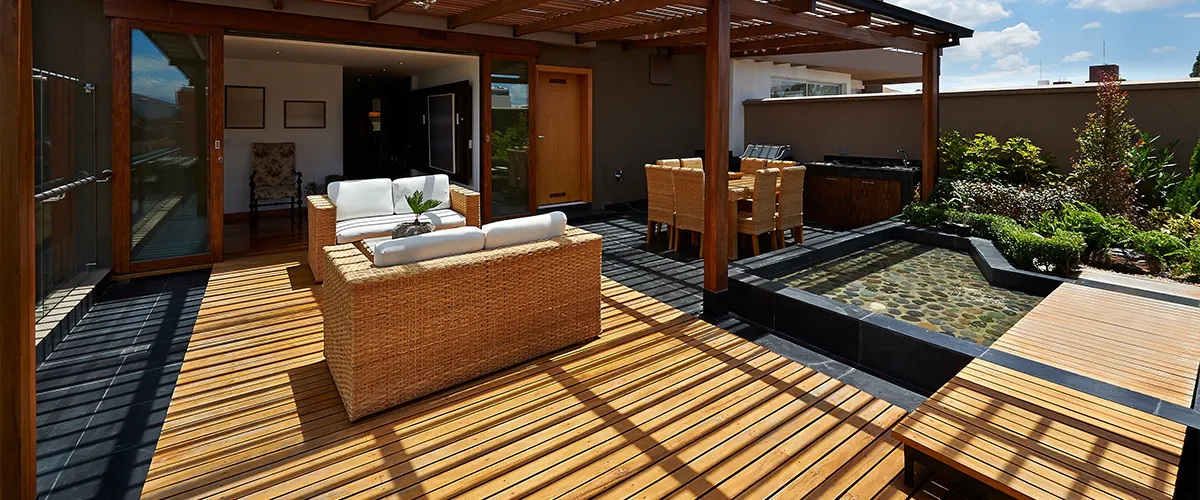 Typical Deck Building Cost In Omaha, NE
First and foremost, let's look at how much it costs to build a deck based on its size. The total cost, however, will also be influenced by materials, elevation, upgrades, and materials. 
A set of stairs, for example, will add another $8k to $10k to your project, and the posts another couple thousands.
| Size | Square Feet | Average Cost |
| --- | --- | --- |
| Small Deck | 200 square feet | $15k |
| Medium Deck | 600 square feet | $25k |
| Large Deck | 1,000 square feet | $45k |
But remember, these will all vary depending on many factors. Our team at Deck Bros can give you all the details about your quote at our first visit. You'll see everything that's included in your estimate, so you know exactly what to expect.
Labor Costs For Your Deck Building In Omaha
Your deck building cost in Omaha doesn't include only the materials and their installation.
If you want to get a safe and 100% functional deck, you'll need a team of experts that will design your deck and make sure it's safe for you and your loved ones.
Let's see the experts you'll have to get and how much do they charge for the average deck building project in Omaha.
The architect is the expert that makes sure the deck design is possible without sacrificing your deck's functionality and safety. They draw the plans, instruct the deck builders and inspect their work.
In a nutshell, the architect is the expert that has to make sure your deck design is not compromising your deck's functionality and safety.
Hiring an architect will cost you between $125 to $250 per hour.
The deck designer is the expert that visualizes how your deck will look like. Our deck designer works together with the architect to ensure the design is functional and safe.
A top-ranked deck designer charges typically anywhere from $100-$200 an hour and you'll pay for about 3 or 4 hours for a project.
The deck builders are the people that make everything happen. They are the ones that will build your deck according to the architect and designer's plans and instructions.
Deck builders are experts in carpentry and have immense knowledge in constructions, ensuring your project turns out like you envisioned it.
For the best deck builders in Omaha, expect to pay around $30 to $35 an hour. The average deck builder charges around $25 an hour, while beginners charge around $15.
Your local deck builders from Deck Bros are skilled and dedicated to bringing you the best deck in Omaha. We're offering professional deck building services in your area, so check out offer right now!
Our Customers Love Their Deck Bros Upgrades!
Luan and his team built my pool deck. 
They were awesome! They get you excited about having your deck built and so friendly. 
Their workmanship is incredible, they kept you informed at all time and reasonably priced. 
I highly recommend this company.
Great product, great price, and great service. 
Deck Bros exceeded my expectations and I couldn't be happier. 
I wish I had 2 decks I needed to be built. 6/5 would recommend to anyone looking for an amazing deck. 
Thanks guys!!
Materials Cost In Relation To Deck Size
There are two main types of decks: wood decks and composite decks. 
Your deck building cost in Omaha will vary depending on the type of deck you'll choose, so let's see the difference between the two.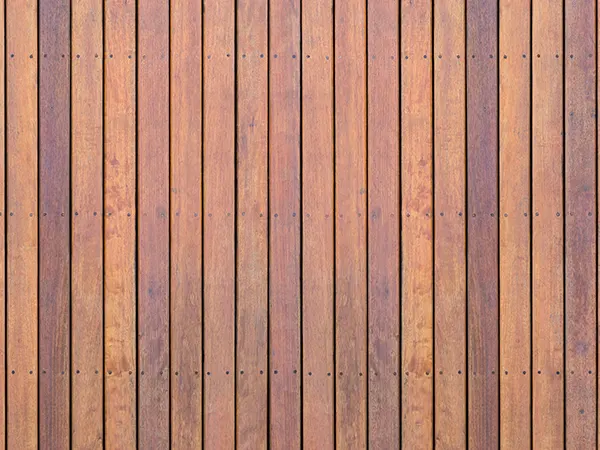 Wood decks were the favorite among homeowners for many years, which is why a lot of existing decks are made of wood. 
Wood brings the natural look to your outdoor space, but requires constant maintenance and care.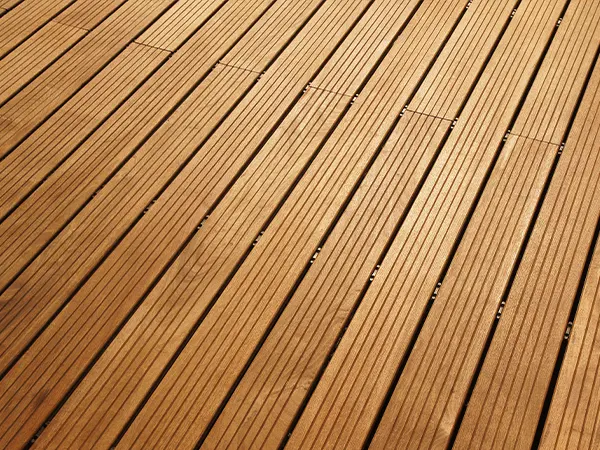 Composite decks are gaining more and more popularity among older homeowners tired of keeping up with the maintenance of a wood deck. 
Composite requires minimum attention and maintenance, it's more durable, and way more resistant to the biggest enemies of decks: rot and pests.
Let's see the cost associated with different sizes of composite and wood decks.
The most popular wood for decks is the yellow pine, more commonly known as the pressure treated wood. We'll use this material as a reference point, as it makes the most sense.
Pressure treated wood decking cost ranges from $15.00 to $25.00 per square foot for materials, and between $20 to $30 for installation.
| Material | Square Feet Installed | Average Total Cost |
| --- | --- | --- |
| Pressure Treated Wood | 100 square feet | $3,500 to $5,000 |
| Pressure Treated Wood | 200 square feet | $7,000 to $10,000 |
| Pressure Treated Wood | 400 square feet | $12,000 to $15,000 |
| Pressure Treated Wood | 600 square feet | $18,000 to $25,000 |
| Pressure Treated Wood | 800 square feet | $24,000 to $28,00 |
| Pressure Treated Wood | 1,000 square feet | $28,000 to $35,000 |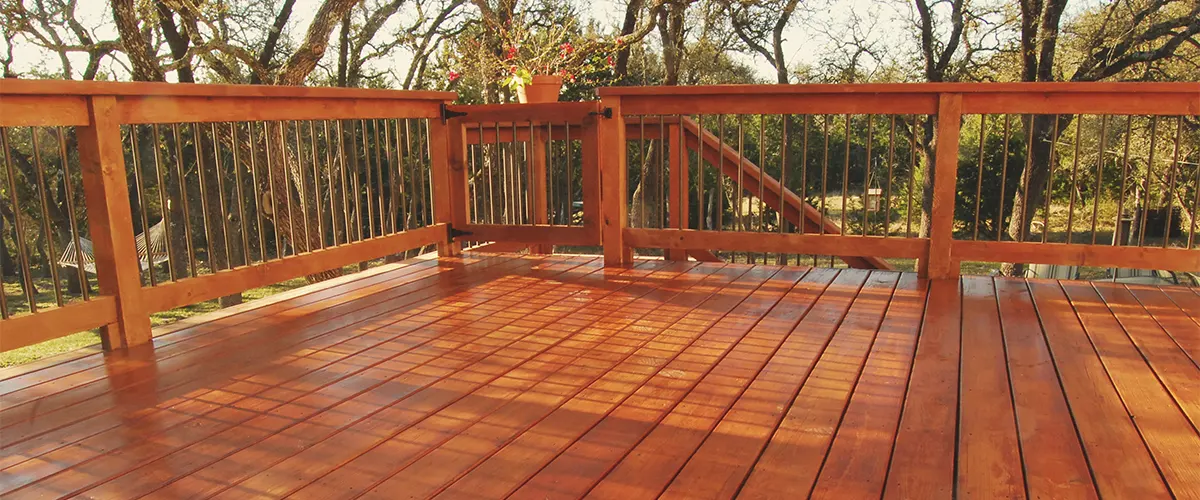 Here at Deck Bros we prefer working with TimberTech composite decking because their materials are always available and the supply is predictable. 
Knowing there are no unpleasant surprises or delays when it comes to purchasing the decking materials is crucial for the success of your deck building project. Besides, we take pride in building your deck in record time, so not wasting time with placing orders is of maximum importance.
Fiberon, Deckorators, and Trex are all very good composite brands, but availability is what tips the scale for us when going with TimberTech decking.
We're using medium-to-high quality TimberTech composite decking that's typically between $60.00 to $70.00 per square foot for 5×6 boards of different lengths. Based on your needs and budget, we can choose a different product.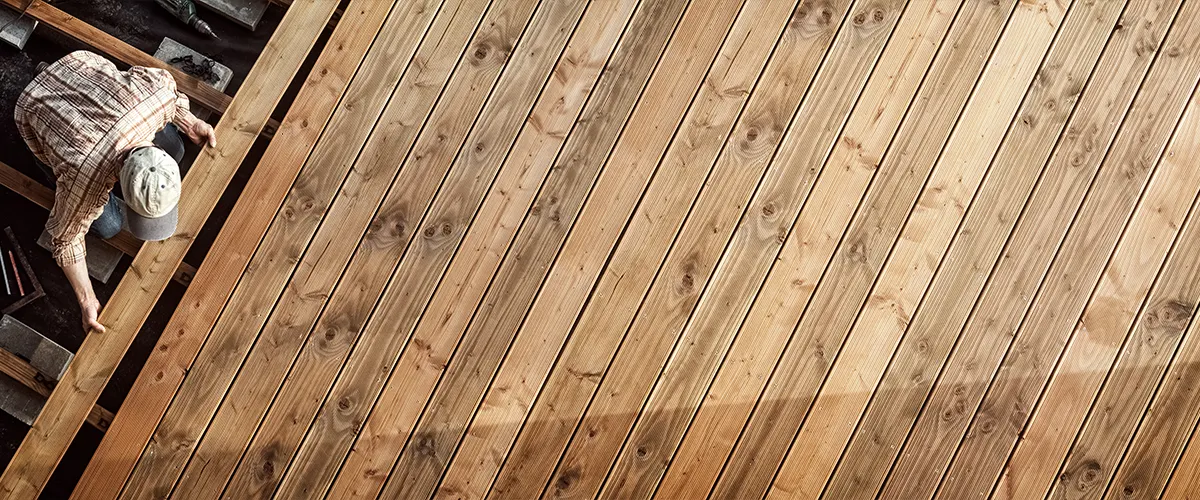 The Cost Of A 12 x 12 Deck
Let's take a 12 x 12 composite deck building cost in Omaha as an example and break down its pricing.
If it's on the ground level, it means you won't need stairs or high posts, so that'll save you some money. For the composite materials you're looking to spend between $2k to $3k. It'll take 6 railing sections and 8 posts, so around $3k for the best Westbury railing on the market. 
Add to that the labor that comes at around $7k (framing, decking, and railing installation), and you're looking at an amazing composite deck that costs only between $13k to $15k.
However, for the same 12 x 12 composite deck, but elevated from the ground, you're looking to spend between $23k to $25k. As we mentioned earlier, a set of stairs can cost as much as $10k.
Metal railings are some of the best railing on the market these days. They're durable and resistant, creating a safe environment on your deck for many years to come. They won't rot and are not susceptible to pests damage.
We're using Westbury aluminum railings, some of the best options on the market. Metal railing is around $60 per linear foot for materials.
Composite is the second best option, but it still has some downsides. Although it's fairly immune to rot and pests, composite can still be damaged. Compared to Westbury, composite railing stands no chance.
While quality-wise is nothing compared to aluminum, composite railing has a similar price. The 6 foot long railing for TimberTech costs around $180.
Wood is the least functional option for railings. It starts to rot and wobble even when treated, creating a real hazard while you're on your deck.
The average cost to install wood deck railings is around $20 to $35 per linear foot.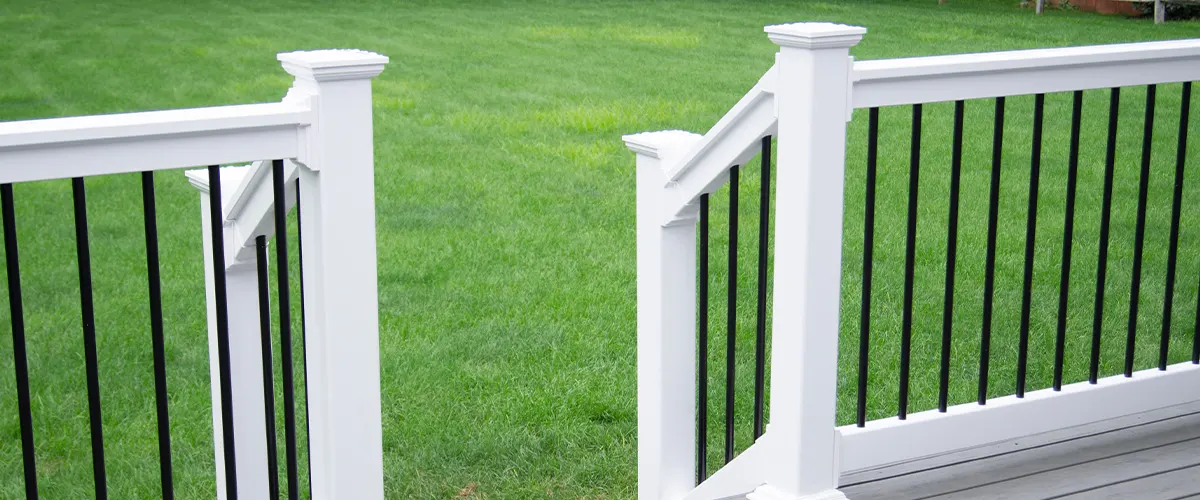 Extra features will finish the look of your deck and will boost its functionality. They're not mandatory, but if you want a deck that'll make a great impression, some extra features are a must.
Let's look at some of the most common upgrades you should include in your deck building cost in Omaha!
| Upgrade | Average Cost |
| --- | --- |
| Awning | Between $1,200 and $4,000 |
| Pergola | Between $2,500 and $10,000 |
| Drinking Rail | As low as $100, but depends on railing material |
| Deck built-in bench | Between $2,000 and $3,000 |
| Deck lighting | Between $40 to $300 |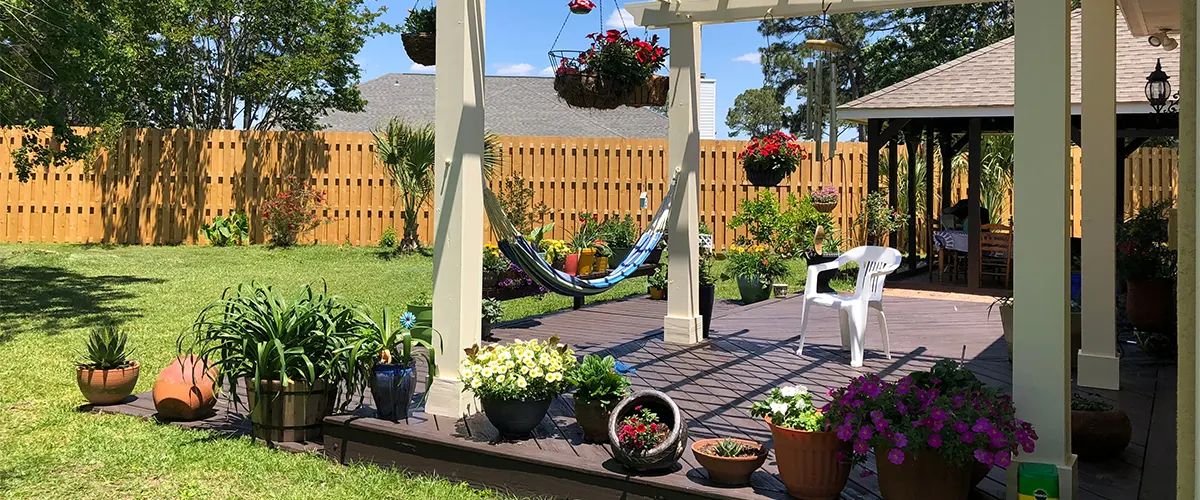 3 Budgeting Tips For A Deck Building In Omaha
Calculate the materials and labor and make sure the quotes you receive are accurate. If there are slight differences, nothing to worry about. If, however, there's a big difference between the numbers, it's time to ask questions.
Just as important as the previous tip, under-spending means cutting corners and getting cheap materials that won't last. Focus on getting quality, even at the cost of another couple thousands.
Don't hesitate to ask questions about each stage of the deck building process and your deck building cost. Ask questions about the prices, the materials, the design, and everything else that comes to mind.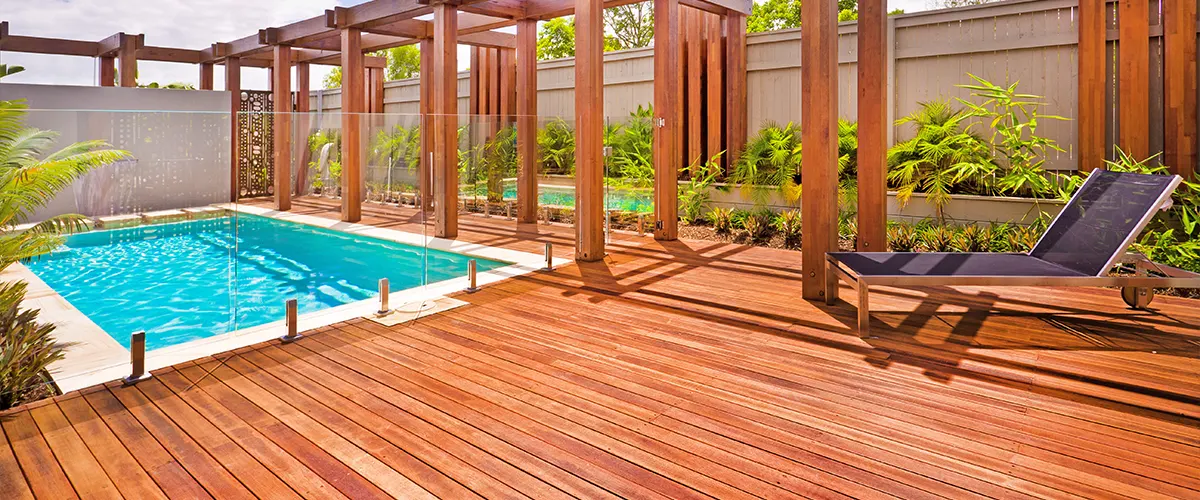 Get Transparent Deck Building Cost In Omaha With Deck Bros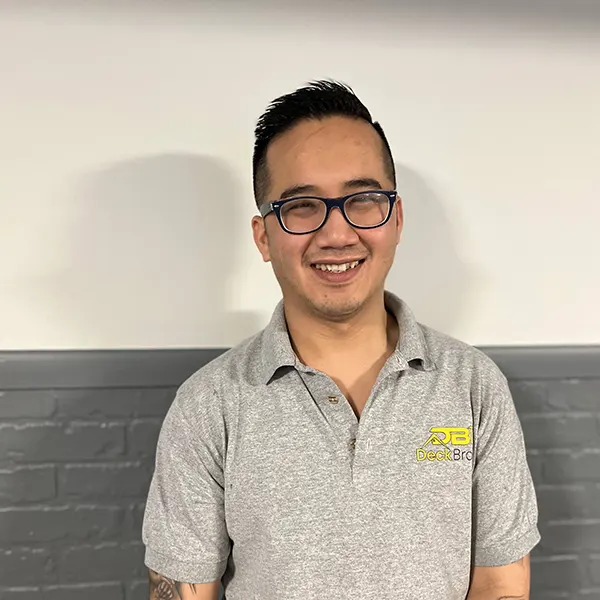 At Deck Bros, we are transparent with our deck building cost in Omaha and all around Nebraska. We value your needs and preferences, and we know one of the most important aspects of any home addition is its price.
Which is why our goal is to give you the best deck with a simple and intuitive process.
We'll offer you a quick free estimate over the phone, but a more accurate one after our on-site visit, after we see the actual scope of work.
With us, you'll get:
Take The First Step Toward Your Dream Deck
Request a free quote and let's discuss your deck building cost in Omaha! Or talk directly with Luan, the owner of Deck Bros, at (402) 369-5724 and see if we're the right fit.