How Much Does Deck Painting Cost In 2022 In Omaha
Find out the cost of your deck painting project directly from a professional deck painter!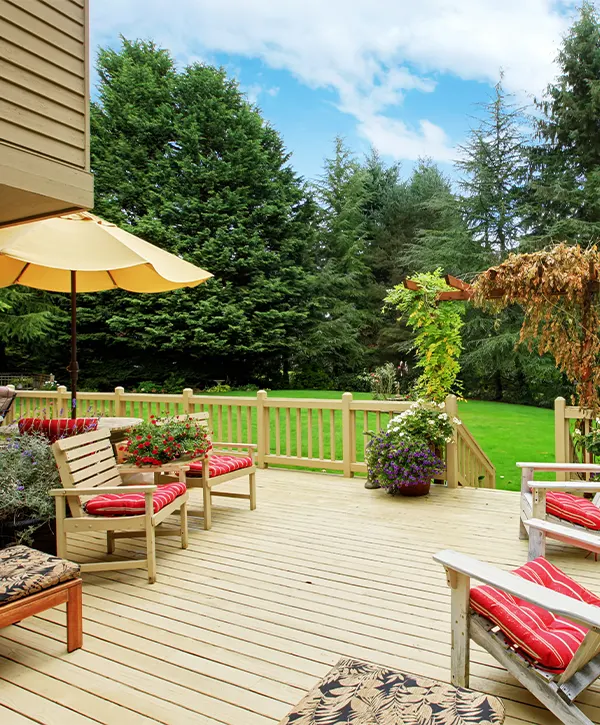 If it's the time of the year when you're considering a refinish for your wood deck, you might be wondering what's the 2022 cost to stain deck boards and railing.
With prices going over the roof now for most things, doing some research before you start your project will come in handy.
In this guide, we'll discuss the 2022 cost to stain deck boards and railing, and what are some stains and sealers worth considering for your deck's upkeep.
Let's begin.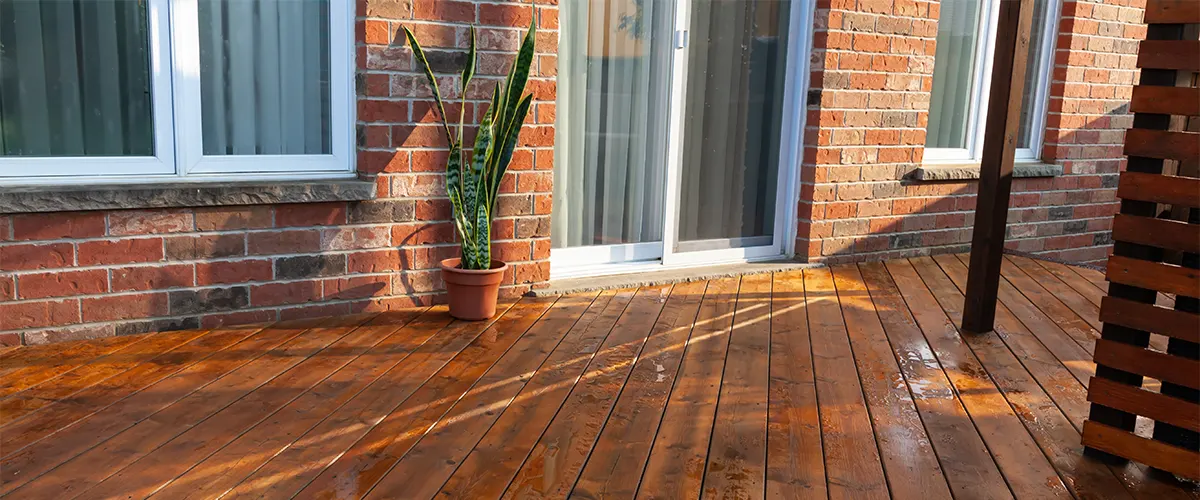 How Much Does Deck Painting Cost Now?
The national average cost for painting ranges from $2 to $5 per square foot. If you want a complete job, with cleaning and repairs, the cost will range from $3 to $9 per square foot.
So, to paint a 400 square foot deck, you'll pay around $2k.
As a reference point, deck staining (or painting) a 24×24 deck with high-end material can cost as much as $3k.
Let's look at more averages for deck painting cost in 2022, with labor costs included.
| Deck size | Square feet | Average cost |
| --- | --- | --- |
| 8'x10' | 80 | $160 – $200 |
| 10'x10' | 100 | $200 – $500 |
| 10'x12' | 120 | $240 – $600 |
| 10'x20' | 200 | $400 – $1,000 |
| 12'x12' | 144 | $290 – $720 |
| 12'x20' | 240 | $480 – $1,200 |
| 16'x16' | 256 | $500 – $1,300 |
| 16'x20' | 320 | $650 – $1,600 |
| 20'x20' | 400 | $800 – $2,000 |
| 24'x24' | 576 | $1,100 – $2,900 |
| 30'x30' | 900 | $1,800 – $4,500 |
If you're thinking you'll pay too much, remember that you'll not only pay for the paint. These costs include labor, the gas your contractor will use to get to you, their tools, their time, their experience, and the peace of mind that your project is taken care of by a professional painter.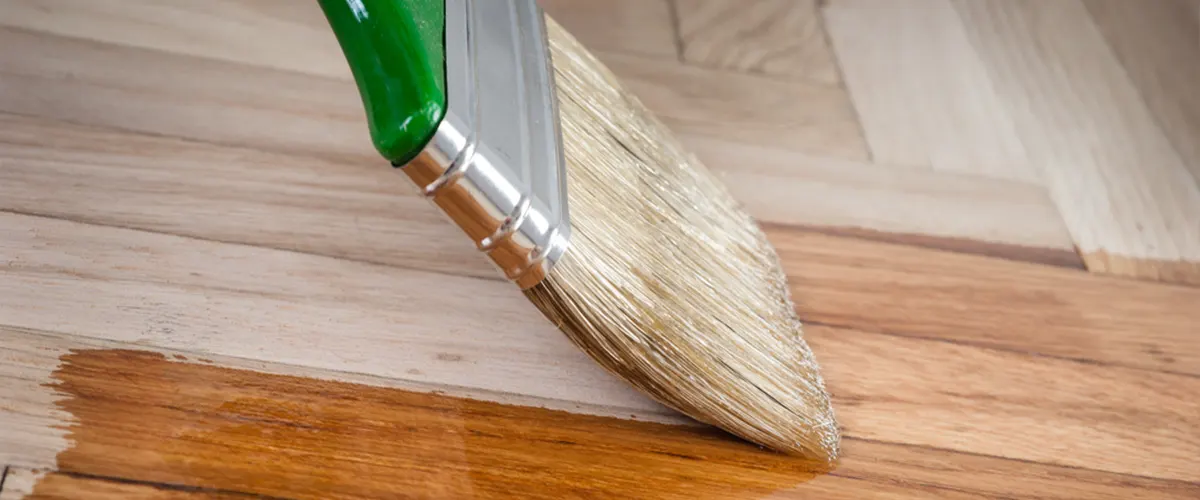 First Painting Project Or Repainting A Deck?
If your deck is brand new and has never been painted or stained before, it's important to remember the cost of the project will be lower. And it's easy to understand why.
Your deck boards won't need any repairs, any power washing, or sanding down the existing paint or stain.
However, things are different if you're repainting a deck.
You'll have to consider:
With that out of the way, the cost to repaint a deck and do all the repairs and prep work necessary is between $5 and $10.
The paint you'll use for your wood deck will not be the same as the paint you'll use to paint your bedrooms.
For outdoor use, the best 4 paints are:
KILZ Interior and Exterior Latex Floor Paint
This KILZ latex deck paint, which comes in two hues, is ideal for adding a vibrant crack- and mildew-resistant finish to covered or exposed porches and patios. The One Gallon Paint Covers 300–400 square feet of smooth surfaces in a smooth satin sheen and may be used on decks or driveways.
This paint dries in one hour and is ready for recoating in as little as four hours. The high-quality paint's formula has been designed to be brushed or sprayed on a wide range of outdoor surfaces and is perfect for any homeowner searching for an easy-to-use and protective deck color.
One gallon of KILZ Interior and Exterior Latex Floor Paint costs around $30 on Amazon.
INSL-X Acrylic Anti-Slip Coating Paint
INSL-X's anti-slip outdoor paint, which is manufactured by Benjamin Moore, is intended for homeowners that have a pool or reside in areas that get a lot of rain.
The paint is available in seven distinct colors and has color-retaining and abrasion-resistant characteristics that provide a protective grip to wood surfaces.
The multi-purpose paint is also safe for use on concrete and metal surfaces, allowing you to safeguard all of your outside locations with an anti-slip surface.
One gallon of INSL-X Acrylic Anti-Slip Coating Paint costs around $50 on Amazon.
Rust-Oleum Marine Topside Paint
This oil-based paint was originally made for boat decks, and it has a UV-protected and weather-resistant formula that is ideal for people who live in areas where the weather is often severe.
The long-lasting paint dries in less than an hour and provides a semi-gloss finish to fiberglass, wood, or metal. The paint is available in nine different colors, including black, red, and beige, to match your deck and its surrounding outdoor décor.
One gallon of Rust-Oleum Marine Topside Paint costs around $32 on Amazon.
Ready Seal Exterior Stain and Sealer
This staining and sealing product is compatible with any decking material, including wood, and requires no primer. It's also water-resistant, UV-blocking, and non-toxic, making it ideal for use on wooden decks.
This item arrives in a variety of hues to allow you to pick the one that best matches your deck.
This product does not require back brushing and leaves no runs, laps, or streaks. It doesn't need to be diluted or thinned and can be used in any temperature range.
One gallon of Ready Seal Exterior Stain and Sealer costs around $50 on Amazon.
Other Tools You'll Need To Repaint Your Deck
The total cost if you don't have any of these will be around $200 and $450. Of course, you'll most likely have drop cloths and a brush or roller, but safety goggles or a painter's mask are necessary if you want to be safe.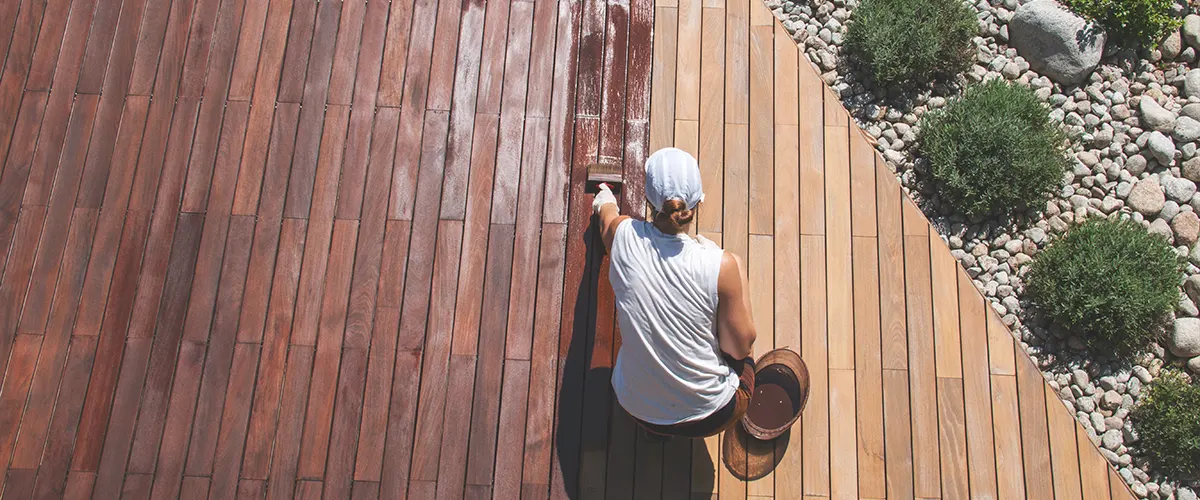 Our Customers Love Their Deck Bros Upgrades!
Deck Bros showed up at 8:00 am and worked until dark everyday. They had old deck torn down in one day. 
We are very happy with the finished product. We went with Deck Bros because of Luan's charming personality but they can also build a sweet deck!!!! Thanks Luan and team
They did a excellent job. Crew was professional. I live 2 hours from omaha and they took the job without that being an issue. Our deck turned out beautiful. 
We have the best looking deck in town. I am so glad that we chose Deck Brothers. If you want quality
go with Deck Brothers It will the best choice you make.
DIY Or Hire A Pro Painter?
This is a common question for many homeowners. In reality, it's a question you'll have to answer, by asking yourself a few simple questions.
If the answer is yes to all of these questions, you order your ideal paint and start painting.
If not, a professional can guarantee a great painting job, while you just watch your deck come to life with a new and different vibe. No paint all over the place, no dirty clothes, no stains on your hands, and no back-pain at the end of the day.
Our professional painters from Deck Bros would love to talk more about your upcoming deck painting project and give you a cost estimate. Give us a call at (402) 369-5724 or request a quote and we'll reach back to you!
Get The Most Advantageous Deck Painting Cost In Omaha!
Request a free quote and let's discuss your deck painting in Omaha! Or talk directly with Luan, the owner of Deck Bros, at (402) 369-5724 and see if we're the right fit.