The Best Deck Repair Cost In Arlington, NE
Interested in finding the real deck repair cost in Arlington, NE? Get it right from your local pros!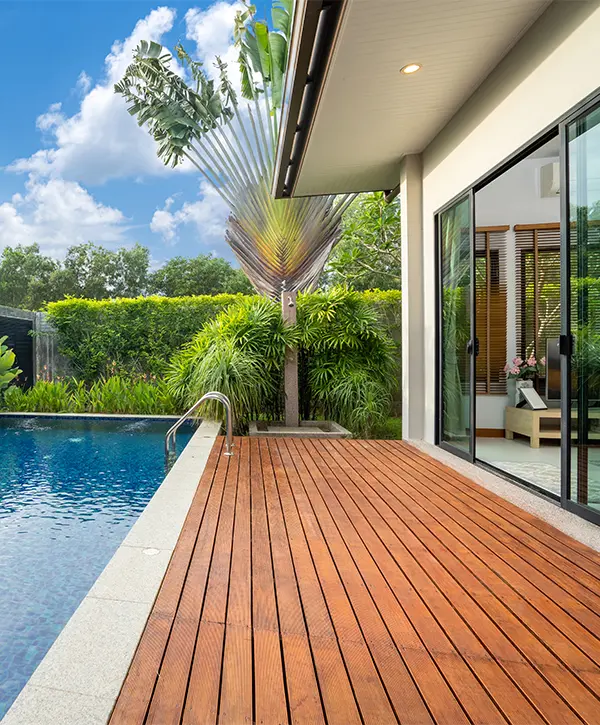 Are you on the hunt for cost-effective yet striking deck repair services in Arlington, NE? Look no further than Deck Bros! We guarantee top-notch quality and incredible value.
Deck Bros provides an honest and reasonably priced quote that takes into account the type of materials used and the work needed. Feel confident knowing our specialists ensure a high-caliber repair job and a complete service that has your best interests at its core.
Beyond a complete repair, you can enjoy the advantages of partnering with an expert deck builder!
Upfront And Reasonable Deck Repair Prices
Here at Deck Bros, we are committed to designing and building the highest quality decks possible. We never cut corners and remain focused on delivering perfection with absolute dependability.
This is what makes Deck Bros your best choice:
Here's What Homeowners Say About Having Us On Their Deck Repair Project
My husband and I are very pleased with our new deck. They were able to tear down and replace our deck in a very short time. They did an excellent job! 1 day for the tear down and 3 for the build. 
The workers were very courteous and professional. My neighbor who watched the whole process was impressed with the speed and skill that they used replacing our old deck. I would highly recommend Deck Bros if you need a deck repaired or replaced ! 
Consider Deck Bros one of the best companies I have ever worked with. I had my old deck taken down and a new deck designed and erected all in a period of six days. Luan the designer allowed changes throughout the 6 days. 
The crew was tremendous in their work assuring the work met all safety requirements as well as starting each morning and keeping grounds cleaned up each evening as well as keeping us informed of how the job was progressing. 
If ever need another deck would never consider another company but Deck Bros. They are the best.
Typical Deck Repair Cost In Arlington, NE
To accurately calculate the total cost for mending your deck in Arlington, it is essential to determine the severity of harm and recognize all needed repairs.
If you're looking to replace a few boards simply, the cost will be significantly less than if you wanted to refurbish your entire deck. Nonetheless, it is possible that more than just those boards are causing problems; for example, your deck's frame could require attention as well.
Initially, investing in a new framework may seem expensive; however, it can save both money and time over the long term. Ultimately, this makes replacing your current system worth considering!
Expect to pay up to $15,000 to replace wood with composite – and that's without factoring in new railings and resurfacing stairs. Adding these extras will inevitably bump your cost beyond $20,000!
Let's examine some of the most frequent deck repairs and how much they'll cost.
Resurfacing A Wood Deck With Composite
The average cost to upgrade your existing wood deck with composite materials by hiring a specialist is roughly $15,000. This cost accounts for the removal and disposal of your old surface and additional installation fees.
We are currently using TimberTech decking for your project, with medium-to-high-grade materials costing between $60 and $70 per square foot. However, should you desire a different product or have budget considerations to factor in, we can certainly adjust accordingly.
Selecting the right wood material for your outdoor deck is no small feat, as there are numerous options to choose from, each with its own approximate cost per square foot. Although these costs may differ based on who you purchase it from and associated markups, installation fees remain stable.
Here are some of your most viable wood material choices: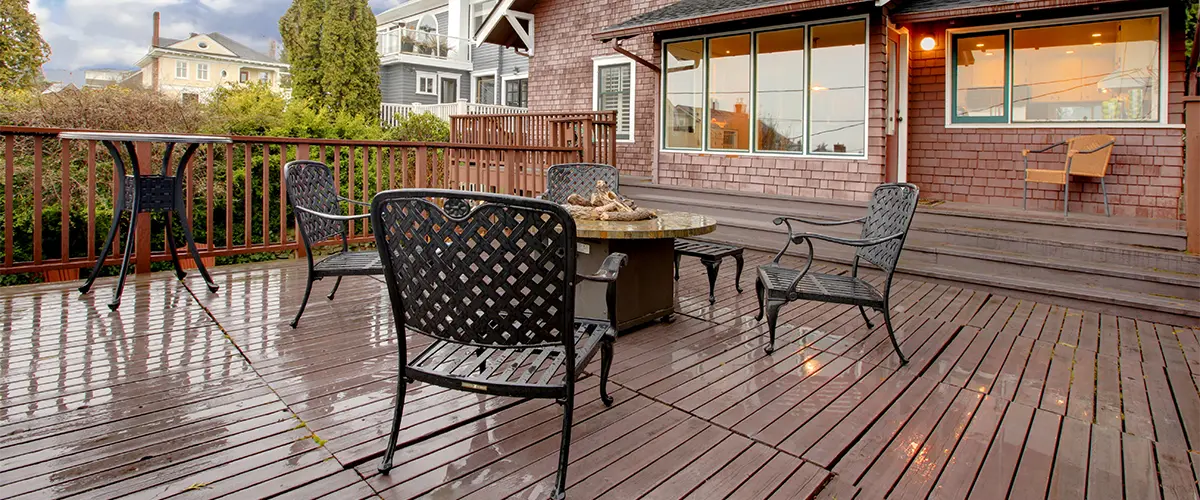 If your deck is outdated, its rails may be constructed of wood that has been weakened by the elements, potentially diminishing their strength and aesthetics. Most importantly, though, it can decrease safety, necessitating replacement if you want to keep a secure outdoor space.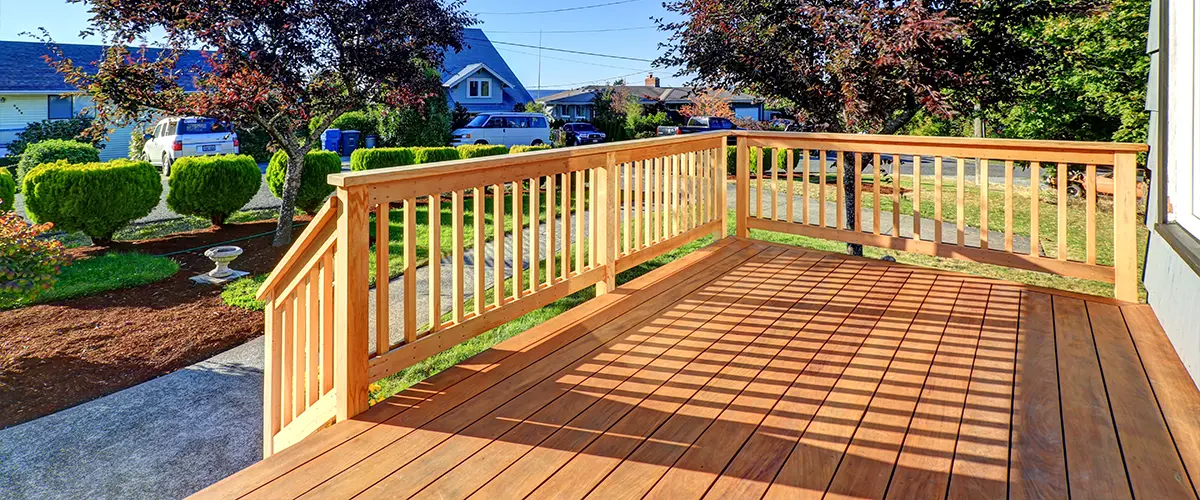 We often see one frequent problem in older wooden decks – posts that are planted too deep underneath the ground. Even pressure-treated wood can decompose and deteriorate due to water infiltration or bug infestation when it's buried, resulting in a significant decrease of your deck's stability.
Investing in new deck posts and concrete footings can be costly, ranging from $200 to $400 per post. 
However, the number of posts needed will depend on the size and shape of your deck; with prices starting at around one hundred dollars each for basic quality materials up to two-fifty for superior ones!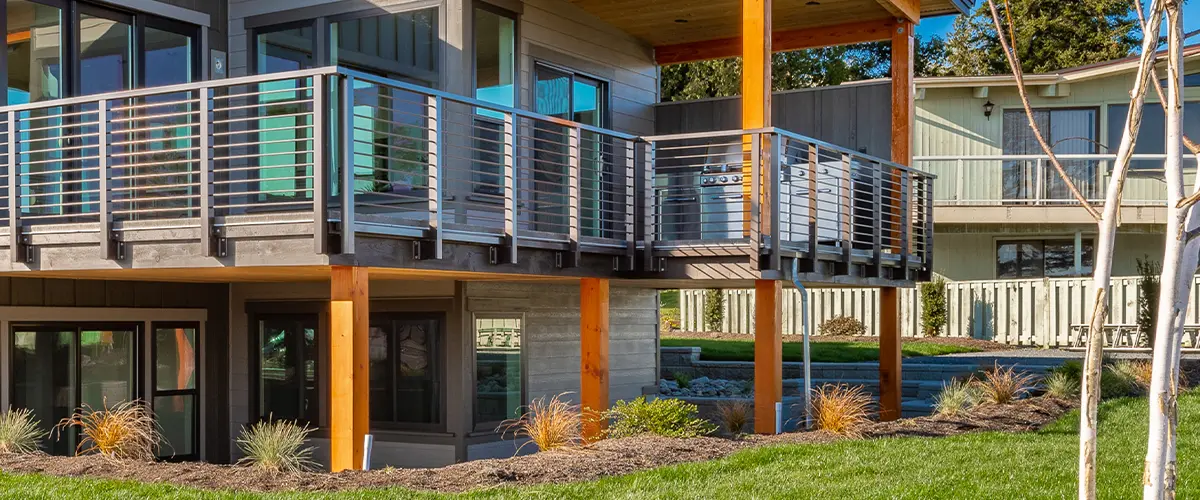 Stairways must remain fully functional to guarantee a safe and sound environment for everyone. Handrails are essential not only to the elderly but also people of all ages and abilities; wheelchair ramps, on the other hand, can help meet various safety regulations.
Taking action quickly is essential if you notice your stairs or handrails beginning to wobble.
Although replacing the stairs will cost between $500 and a hefty sum of up to $2,350 if they are broad staircases, investing in regular maintenance can save you from any costly replacements down the line! Paying attention now could ultimately help you avoid expensive repairs later on.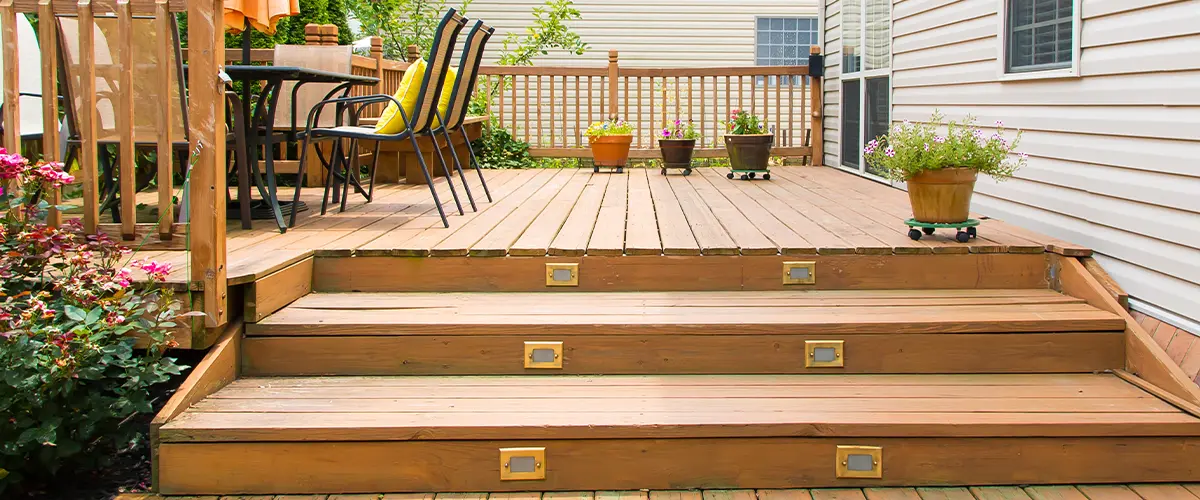 Repairs Of Extra Features
To guarantee your deck remains in the best shape possible for years to come, make sure you maintain any additional features such as pergolas, awnings and lights. Regular maintenance will be especially crucial for wooden structures like pergola roofs since they are exposed to weather elements frequently.
Expenses for repairing a wood pergola can be high, reaching up to $2,000 depending on the degree of damage. Conversely, replacing some decking lights may only cost you hundreds of dollars – far more budget-friendly!
Tips To Follow When Budgeting For Your Deck Repair Cost In Arlington
Homeowners often make the mistake of prioritizing superficial deck repairs instead of tackling more serious structural issues. This can lead to costly and time-consuming mistakes in the long run. As such, it is imperative that homeowners address underlying damage before restoring the aesthetic features of their decks.
If you're planning a home improvement project like constructing a deck, it's essential to ask your contractor questions! This way, they can understand what outcome you want and give advice on the project. Plus, asking questions shows that attaining an amazing result is something important to you.
Despite our 20% breakage coverage, you may still experience unexpected issues. Your railing might be weak and require repair, or the concrete blocks have shifted in position due to fluctuating temperatures. Even if you change your opinion regarding which decking material is best for your project, we will adjust the plan accordingly.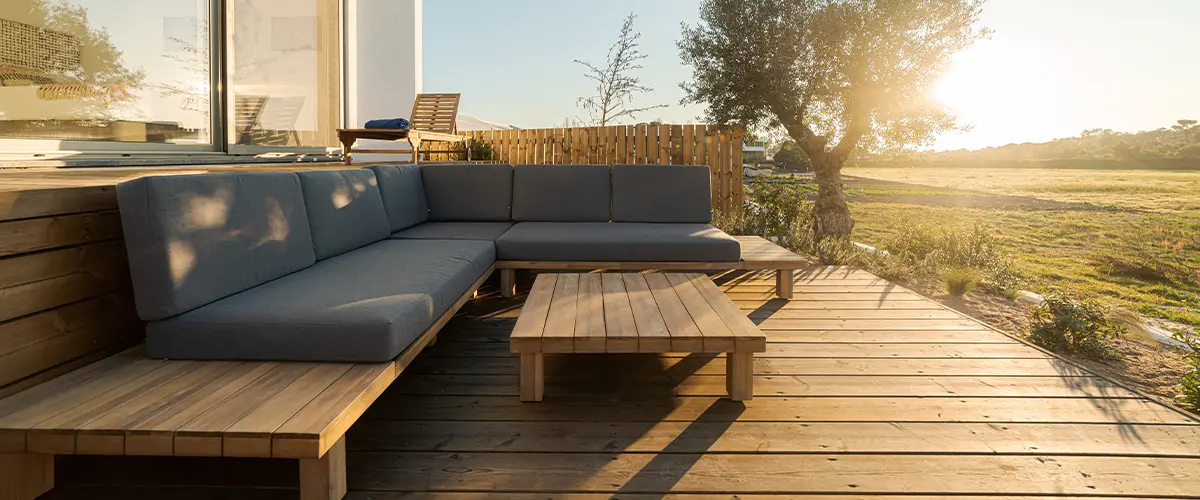 Get Full Transparency On Your Deck Repair Cost In Arlington!
It's unfortunately common for Arlington homeowners and contractors to be unsure of the reliable cost of repairing a deck.
Without access to trustworthy information, both parties draw conclusions from unreliable data, making them unable to describe or understand how much money is needed accurately.
At Deck Bros, we go the extra mile to ensure that our services always meet and exceed your expectations. We are committed to providing you with an all-encompassing inspection of your deck so that you can feel confident in making decisions about its safety and security.
We provide the most cost-effective deck repair in Arlington. It comes with a simple and quick deck repairing process, but also:
Get The Best Deck Repair Company In Arlington On Your Project Today!