Deck Repair Cost In Bennington, NE
Interested in finding the real deck repair cost in Bennington, NE? Get it right from your local pros!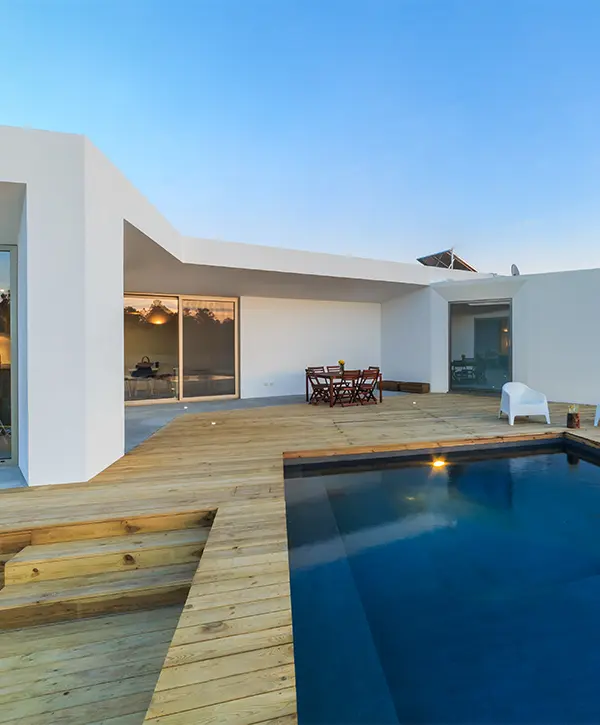 Homeowners trust contractors less and less as many of them are overcharging and offering unreliable pricing quotes that make their projects feel like an endeavor.
At Deck Bros, we're actively changing that by giving you the best deck repair cost in Bennington, NE! We focus on transparency, honesty, and a sensible price that most homeowners can afford.
With our thorough deck repair service, you can revamp your outdoor space and make it look brand new, without investing in new construction.
A Deck Repair Cost That's Well Worth It!
Deck Bros is dedicated to providing the highest quality services and products for our customers. We're dedicated to our work, which means we're never cutting corners or taking shortcuts. We'll do everything it takes and more to see you fully satisfied with your deck repair!
At Deck Bros, our goal is to offer you more than any other deck builder in Omaha does. With us, you'll get:
A Sensible Deck Repair Cost That Won't Break The Bank
At Deck Bros, we'll ensure your deck repair goes smoothly and efficiently. We'll bring our forces together to create a beautiful and safe deck for you and your loved ones.
Our process is quick, simple, and designed with you in mind – we'll pinpoint your deck's most severe shortcomings while also considering your expectations for it in a few years. We're here to give our professional opinion, but ultimately, you have the final say.
Deck Bros is the only deck builder in Bennington offering a quick 3-day build, so you can enjoy your outdoor space quicker than ever before!
Here's What Homeowners Say About Having Us On Their Deck Repair Project
My husband and I are very pleased with our new deck. They were able to tear down and replace our deck in a very short time. They did an excellent job! 1 day for the tear down and 3 for the build. 
The workers were very courteous and professional. My neighbor who watched the whole process was impressed with the speed and skill that they used replacing our old deck. I would highly recommend Deck Bros if you need a deck repaired or replaced ! 
Consider Deck Bros one of the best companies I have ever worked with. I had my old deck taken down and a new deck designed and erected all in a period of six days. Luan the designer allowed changes throughout the 6 days. 
The crew was tremendous in their work assuring the work met all safety requirements as well as starting each morning and keeping grounds cleaned up each evening as well as keeping us informed of how the job was progressing. 
If ever need another deck would never consider another company but Deck Bros. They are the best.
Typical Deck Repair Cost In Bennington, NE
The cost of restoring your Bennington deck hinges on the intensity of destruction and what repairs are required.
On average, a wood deck replacement with composite materials costs $15,000. When you add new railings and resurface the stairs, that total project price tag rises to upwards of $20,000.
Let's examine some of the most frequent deck repairs and how much they'll cost.
Resurfacing A Wood Deck With Composite
If you wish to upgrade your existing wooden decking with composite materials, the estimated cost is $15,000. In addition to discarding the old surface and buying new composite boards, it's essential that you recruit a professional installer for this type of job.
Factoring in these elements will help ensure that your overall project runs smoothly without any unforeseen surprises!
For most of our decking projects, we're using medium-to-high-grade TimberTech decking. This range of products is within the price point of $60-$70 a square foot. If that does not work with your budget or wishes, we'll offer you plenty of alternatives.
Many wood materials work well for decks, and their average cost per square foot is noted below.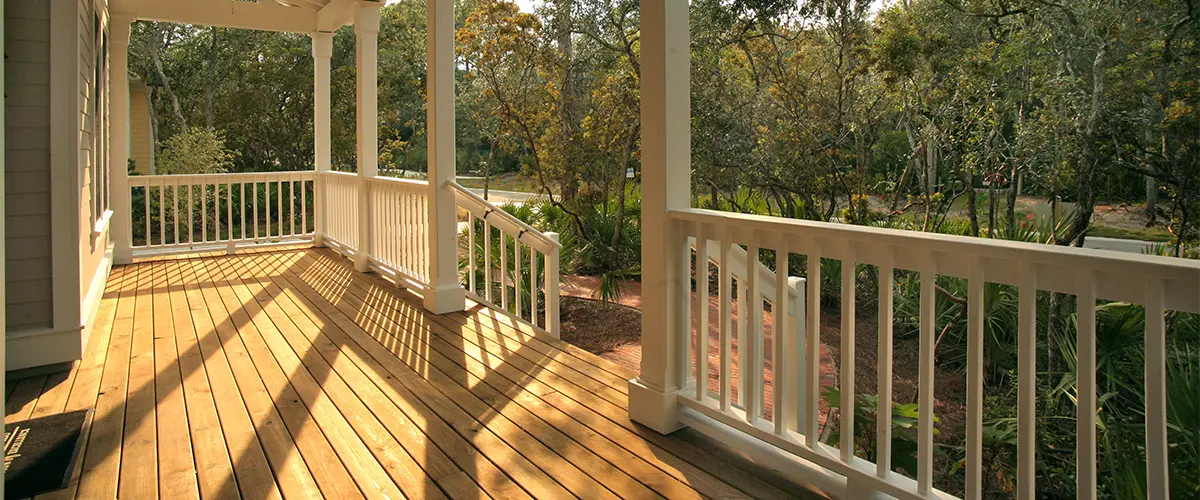 Years of sun, wind, rain, and snow can take a toll on your outdoor deck's wood railings. It might not look as good anymore or be safe enough to use. To ensure that your outside space is hazard-free for your family to enjoy all year round, new railing systems are essential!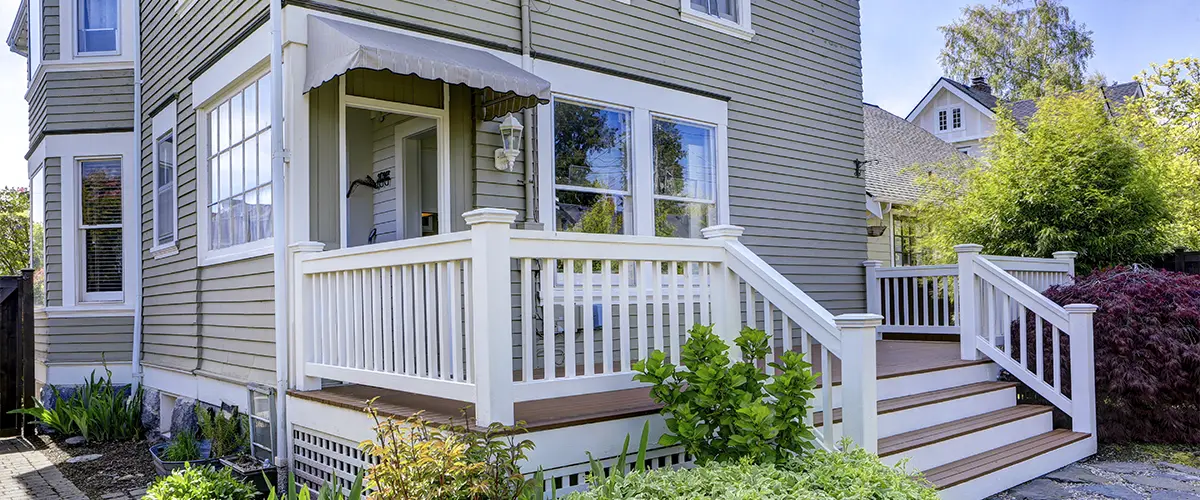 We often observe that deck posts on aging wooden decks have been placed in the ground. While pressure-treated wood generally resists decay and damage from water or insects, it will not survive underground.
This compromises your entire deck's strength and could result in serious safety issues for you and others who use your deck.
Replacing deck posts and pouring concrete footings costs anywhere from $200 to $400 per post. The number of posts you'll need varies depending on the size and shape of your deck. Individual posts cost between $100 and $250, based on dimensions and quality.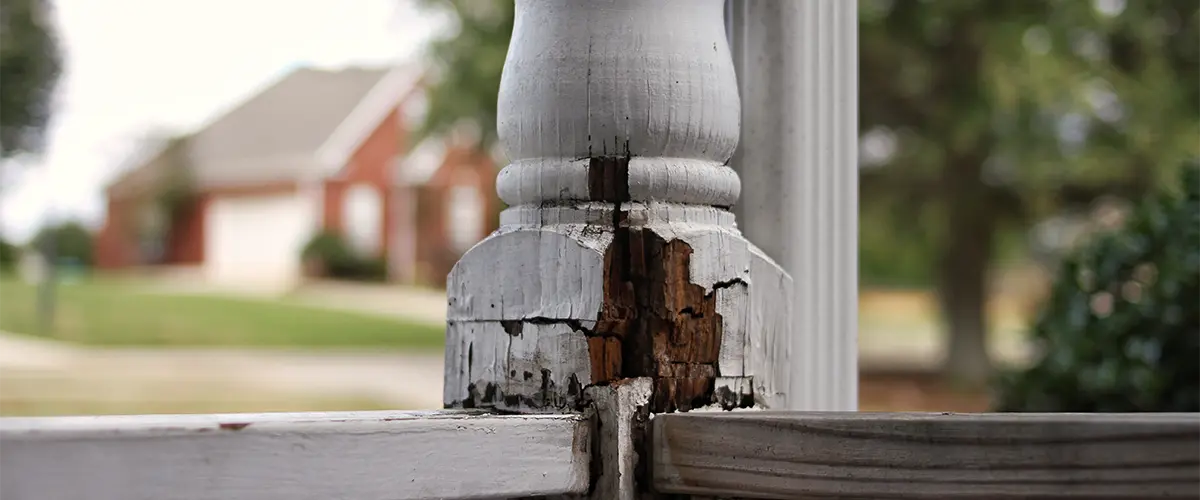 Handrails and wheelchair ramps do more than aid those with limited mobility; they also help stairways meet safety requirements for everyone.
If the stability of your stairs or handrails is compromised, it is essential to take care of this swiftly. The cost of replacing them will depend on the material used; a typical repair can range from $500 to an average set exceeding $2,350.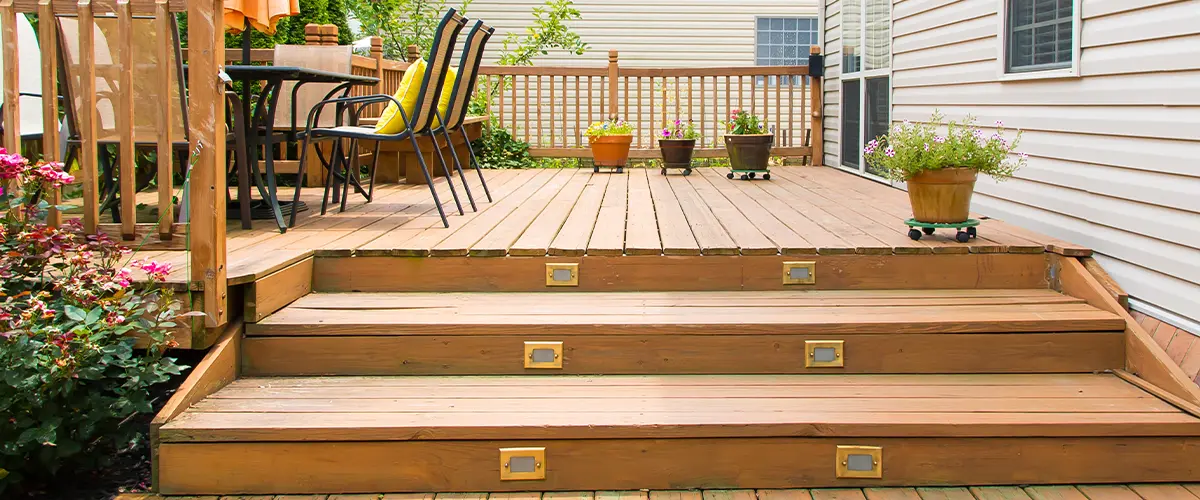 Repairs Of Extra Features
It is vital to inspect your pergola, awning, deck lights, and other extras regularly for optimal maintenance. As wooden pergolas are exposed to extreme weather conditions all year round, it's especially important to check up on them to safeguard their excellent condition.
Wood pergola repairs can range in cost, depending on the degree of damage; some fixing may even reach up to $2,000. On the other hand, replacing a few deck lights might cost only a couple hundred dollars.
Tips To Follow When Budgeting For Your Deck Repair Cost In Bennington
It can be tricky for many customers to decide which smaller deck damages should be fixed. Though minor flaws may not necessarily cause an issue, a decrepit and unsteady frame could spell trouble. Although aesthetics are nice, your priority ought to lie in the safety of your deck instead.
If you are committed to acquiring the deck of your dreams, it is essential that you thoroughly ask questions of your contractor. Doing so will ensure they understand precisely what kind of results you expect and make them aware of how serious the process is for achieving success. 
Asking questions not only helps everyone involved in this venture but also demonstrates to all parties just how dedicated you are to having a perfect end result.
Anticipate the unforeseen. Though our breakage coverage is 20%, issues can still arise – like we find that the railing has deteriorated or concrete blocks have sunken. Or if you've modified your opinion on decking material and desire to switch it out? 
Despite what occurs, it's always prudent to allocate additional funds for your task as a safeguard against all possible problems.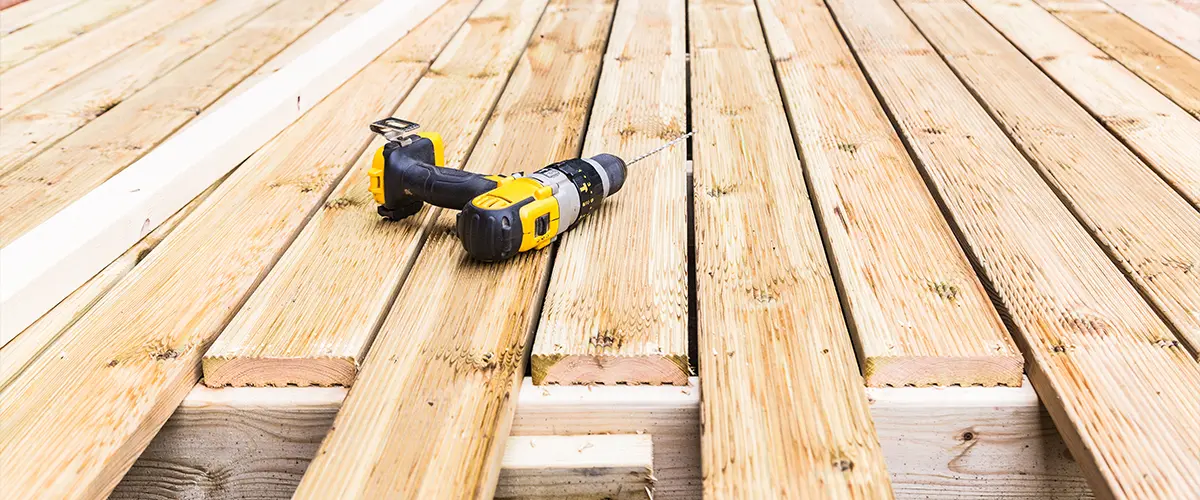 Get Full Transparency On Your Deck Repair Cost In Bennington!
Homeowners may have inadequate details, and it is difficult for the contractors to explain their prices in terms that are easily understandable.
Here at Deck Bros, we are devoted to providing exceptional services and making sure our customers feel heard throughout the entire process. You will be informed every step of the way and never worry about any details being forgotten.
At the most affordable cost in Bennington, our deck repair procedure is fast and straightforward. As an added bonus, we also offer:
Get The Best Deck Repair Company In Bennington On Your Project Today!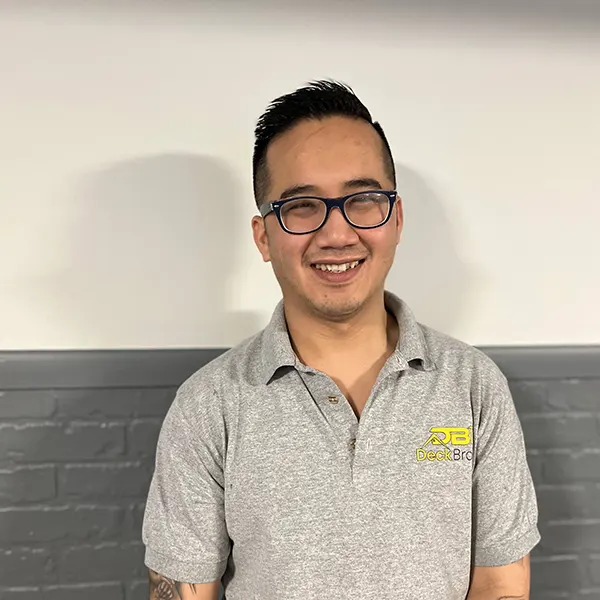 Request a free quote and let's discuss your deck repair cost in Bennington! Or talk directly with Luan, the owner of Deck Bros, at (402) 369-5724 and see if we're the right fit.