Deck Repair Cost In Blair, NE
Interested in finding the real deck repair cost in Blair, NE? Get it right from your local pros!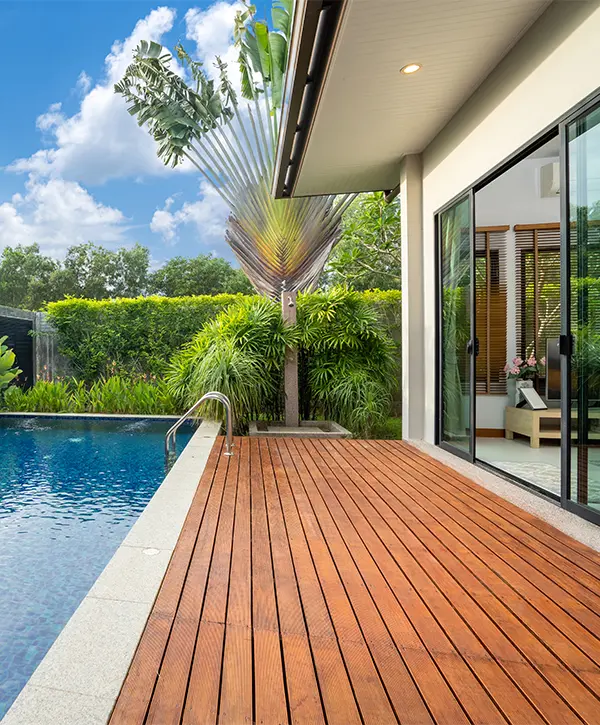 Deck Bros offers long-lasting deck repairs at a fair and honest price all over Blair, NE.
We have been unwaveringly committed to creating high-grade decks for our customers from the very start. With years of deck construction and repair knowledge, you can rely on us to deliver unmatched results every time!
You'll get transparent pricing, time estimates, and an in-depth deck consultation to determine the most pressing issues with your deck repair in Blair. 
Get Honest Decking Repair Prices
At Deck Bros, we don't merely aim to meet our customers' expectations – instead, our goal is always to exceed them. Delivering superior quality and consistency is essential for success in this industry, so we go the extra mile to give you world-class products consistently.
At Deck Bros, our goal is to offer you more than any other deck builder in Omaha does. With us, you'll get:
A Deck Repair That'll Boost The Looks And Safety Of Your Outdoors
Outdated decks are unsightly and present a danger to yourself and your loved ones. Thus, regular repairs and maintenance are a must if you want to keep your outdoors safe.
If you want to avoid building a new deck that isn't financially feasible, the wisest solution is to find a reliable deck repair contractor. Lucky for you, you just found the go-to deck contractor for many people in Omaha Metro Area!
At Deck Bros, we'll identify precisely what your deck needs to return into form. We'll give you the finest repair plans and take it further by ensuring your deck is safe again. If the best solution would be to replace the deck altogether, we'll be upfront about it and offer you a great deal that no other deck builder in Blair will.
Check out our deck repair in Blair offer! It's all up to you whether or not you want to enjoy a safer deck and start this project today.
Here's What Homeowners Say About Having Us On Their Deck Repair Project
My husband and I are very pleased with our new deck. They were able to tear down and replace our deck in a very short time. They did an excellent job! 1 day for the tear down and 3 for the build. 
The workers were very courteous and professional. My neighbor who watched the whole process was impressed with the speed and skill that they used replacing our old deck. I would highly recommend Deck Bros if you need a deck repaired or replaced ! 
Consider Deck Bros one of the best companies I have ever worked with. I had my old deck taken down and a new deck designed and erected all in a period of six days. Luan the designer allowed changes throughout the 6 days. 
The crew was tremendous in their work assuring the work met all safety requirements as well as starting each morning and keeping grounds cleaned up each evening as well as keeping us informed of how the job was progressing. 
If ever need another deck would never consider another company but Deck Bros. They are the best.
Typical Deck Repair Cost In Blair, NE
The deck repair cost in Blair is straightforward yet can vary depending on your deck's issues. In general, it'll depend on how severe the damage is and what repairs are needed.
Let's examine some of the most frequent deck repairs and how much they'll cost.
Resurfacing A Wood Deck With Composite
If you're looking for a more durable alternative to wood decking, be prepared to invest around $15,000. This includes removing your old surface area, buying composite materials,, and hiring professionals for installation. Although replacing your existing wooden deck may cost quite a bit initially, the payoff is that it will last much longer than its predecessor.
We're using medium-to-high-grade TimberTech decking, which costs between $60 and $70 per square foot. We may select a different product depending on your demands and budget.
Many other wood materials work well for decks, especially hardwoods. Their average cost per square foot is noted below.
Here at Deck Bros, we're fans of TimberTech decking. These are great, quality boards that come in a wide variety of colors and styles. The medium-to-high type that we're using typically cost between $60.00 to $70.00 per square foot.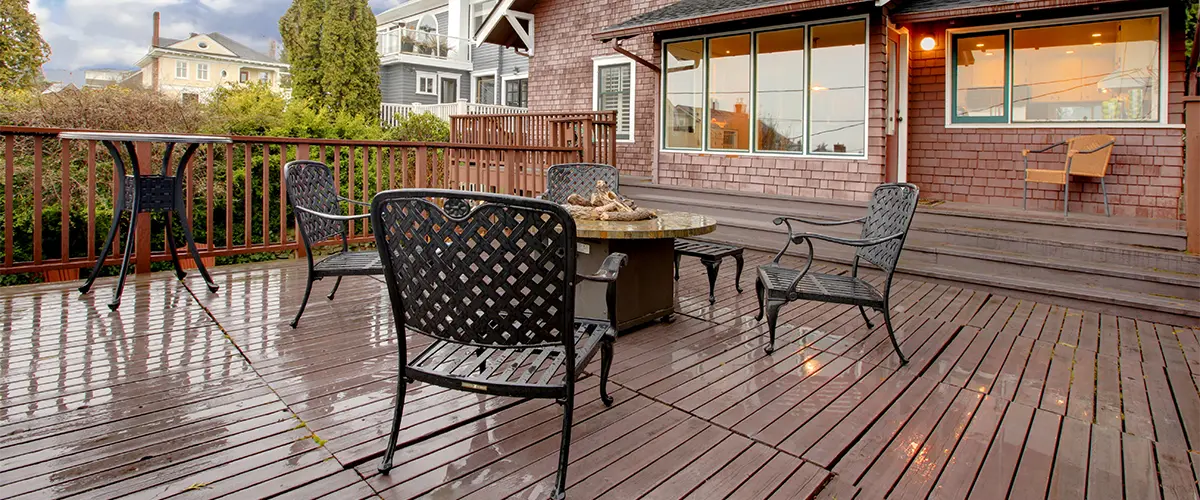 Years of grueling weather can cause significant damage to an aged deck's wood railings, leaving them dull and vulnerable. To shield your outdoor oasis from further harm, you must replace the current railings with fresh ones that are sure to stand up against increasingly harsh conditions.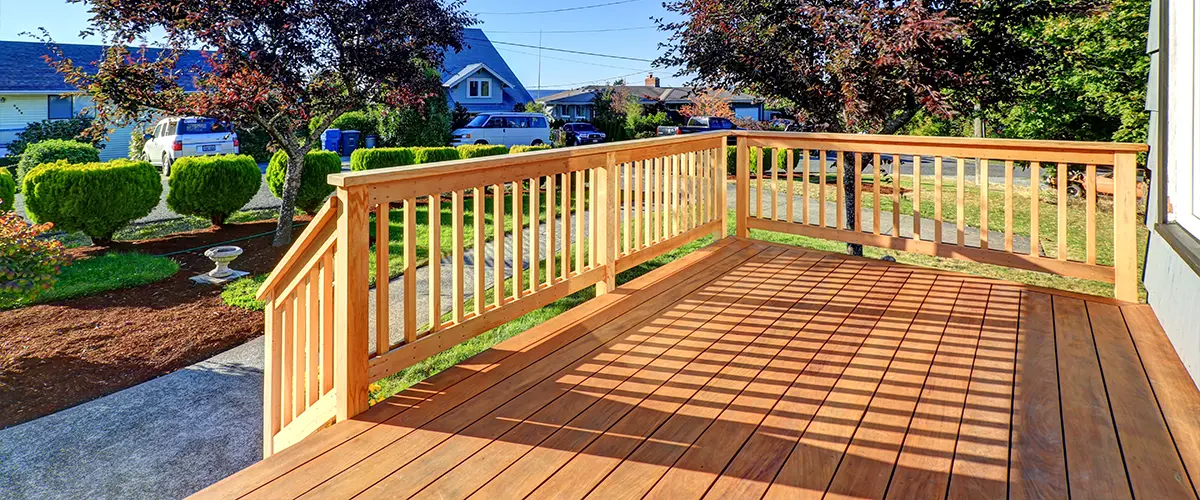 Frequently, we witness deck posts made of wood that start rotting way ahead of their time. The reason is simple, the wood is buried straight in the ground, and it's not rated with ground contact.
This impairs your deck's integrity and creates hazardous conditions for anyone using it.
Deck post replacement and concrete footing installation can cost anywhere from $200 to as much as $400 per post. Depending on your deck's size, design, and quality, you could be spending anywhere between $100 to $250 for each post.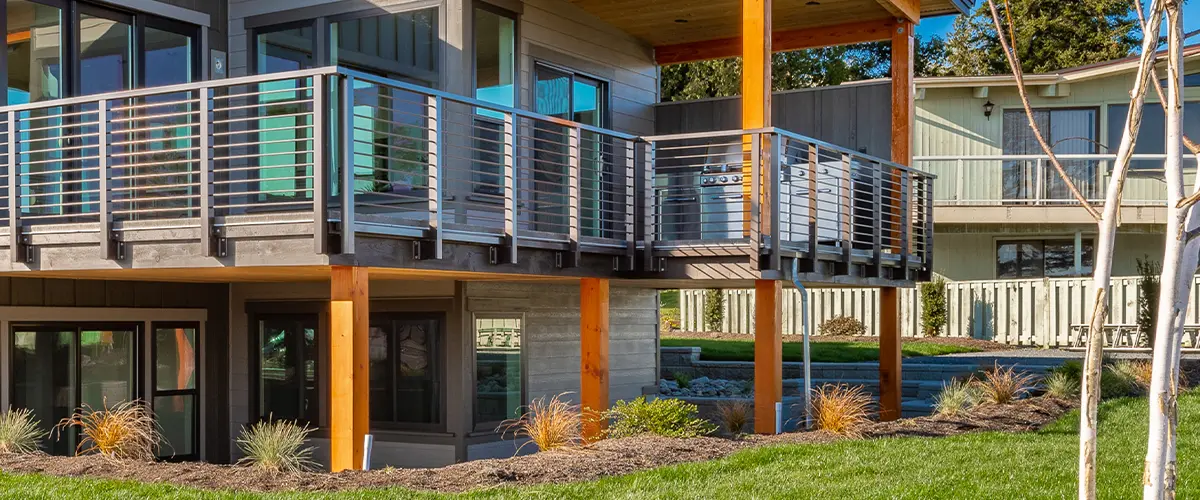 Not only do handrails and wheelchair ramps help those with limited mobility, but they also help stairways meet safety requirements for everyone.
Don't allow your security and stability to be jeopardized – if you notice stairs or handrails are unsteady, act immediately. Depending on the material being used, fixing them could cost an average of $500 up to a more costly set of new stairs at around $2,350.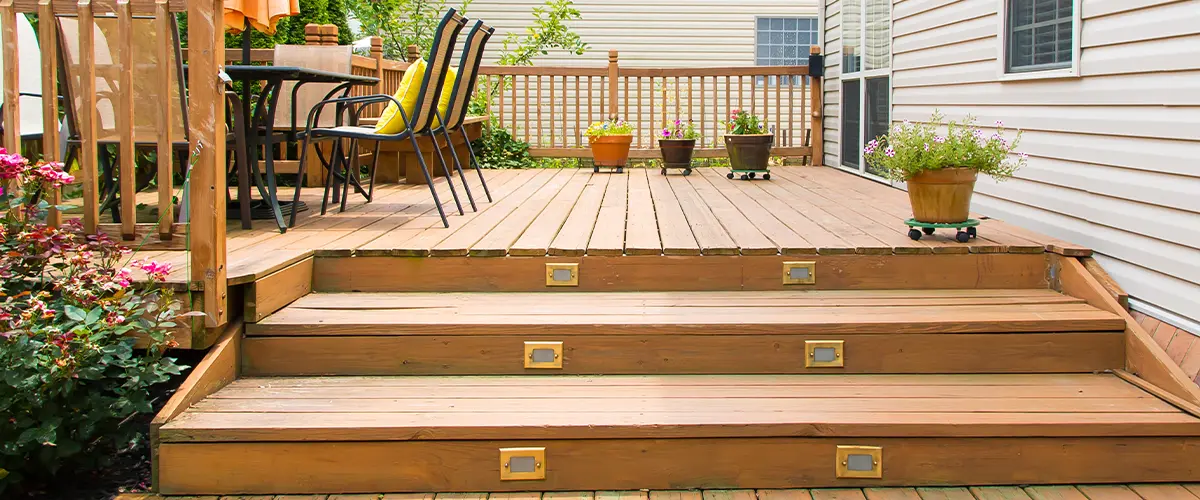 Repairs Of Extra Features
Inspecting your pergola, awnings, deck lights, and other outdoor fixtures on an ongoing basis is necessary to maintain their excellent condition. This practice becomes even more paramount when it comes to wooden pergolas since they are always exposed to the elements.
If your wood pergola is damaged, you will be faced with hefty repair costs that could reach an astronomical $2,000. The more destruction inflicted on the structure, the higher the repair bill will become.
In comparison, replacing some decking lights is low-cost and may only save you a few hundred dollars.
Tips To Follow When Budgeting For Your Deck Repair Cost In Blair
Making minor deck repairs for our clients can be tricky to figure out. Some boards might not need any work, but if there is a rotted and unstable frame, it's time to take action! When taking care of your outdoor space, always prioritize safety over aesthetics. You want everyone who uses it to be safe.
For optimal safety, enhancing the frame and railings is essential. To create a visually appealing look, concentrate on resurfacing your decking surface.
Asking the right questions can help your contractor understand what you need and desire for your dream outdoor deck, always ensuring that it becomes a reality. As such, make sure to inquire about their relevant queries before starting any construction!
To ensure that any unanticipated complications or unexpected changes don't strain your wallet, it's essential to budget with potential issues in mind.
By preparing for potential issues that could arise, like materials breaking or not being enough, you can avoid any unwanted financial surprises. Additionally, it's always a good idea to have some extra money set aside in case something goes go wrong.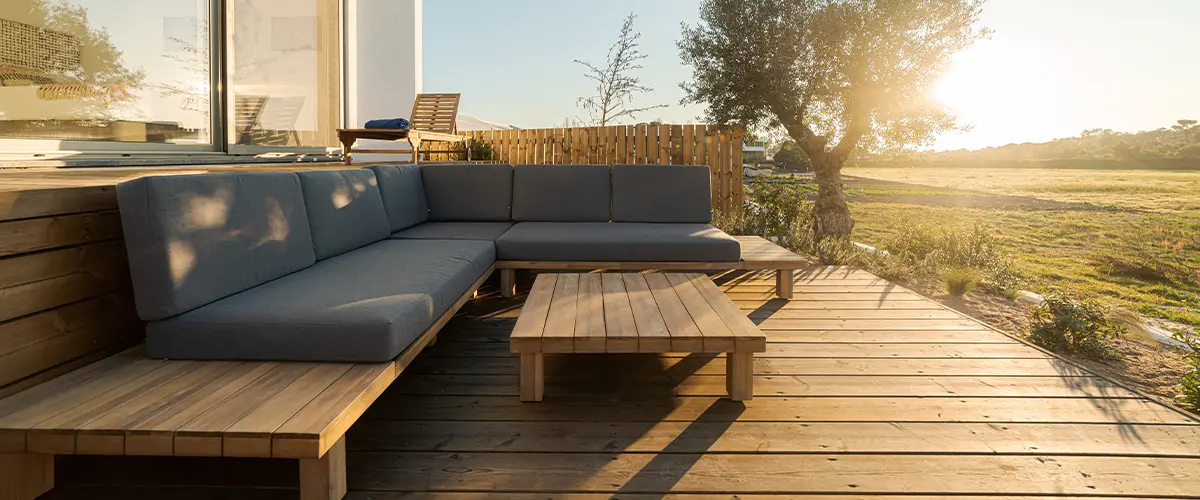 Get Full Transparency On Your Deck Repair Cost In Blair!
Ready to discover the best quote for your deck repair in Blair? You're just a step away from an unbeatable offer!
Here at Deck Bros, we strive to provide the best deck repair services in town. We pledge that your entire project will be worry-free and seamless from start to finish, with regular updates on our progress along the way.
With our experienced professionals on the job, you can relax and be confident that we'll deliver a stunning final product – with no unpleasant surprises!
We provide the most cost-effective deck repair in Blair, as well as:
Get The Best Deck Repair Company In Blair On Your Project Today!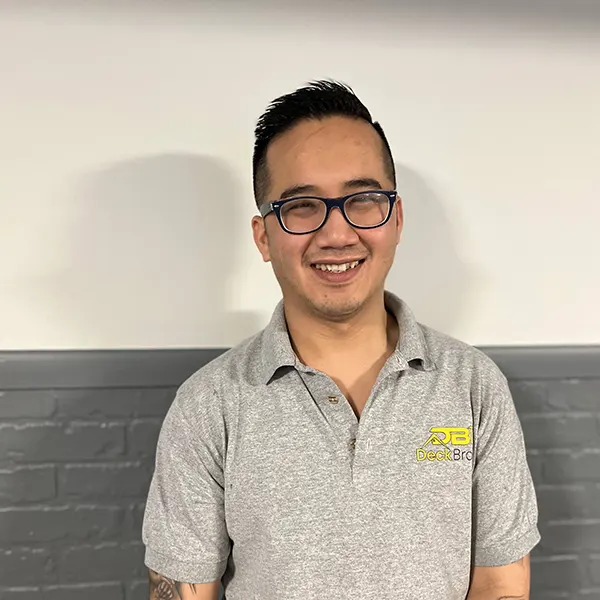 Request a free quote and let's discuss your deck repair cost in Blair! Or talk directly with Luan, the owner of Deck Bros, at (402) 369-5724 and see if we're the right fit.