Deck Repair Cost In Fremont
No time to read through? Get an exact quote for your project now!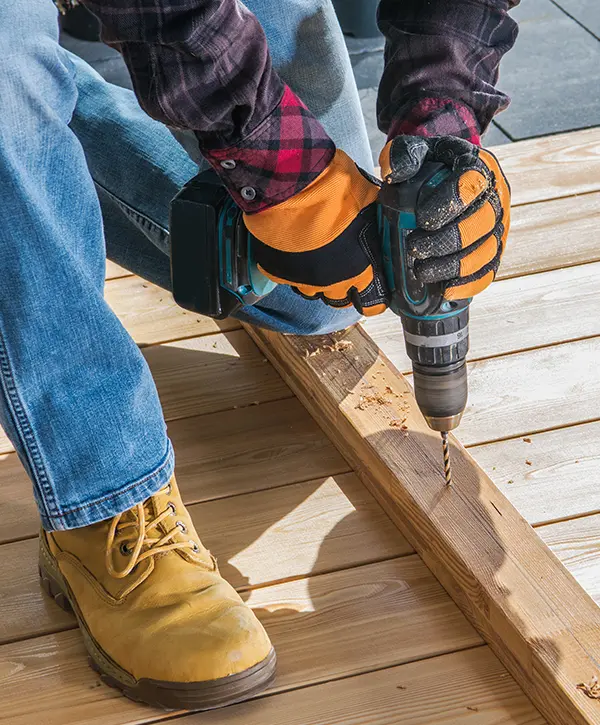 Deck Bros offers long-lasting deck repairs at a fair and honest price all over Fremont, NE.
We've been in the deck building and repair industry since day one, delivering unrivaled craftsmanship for everyone looking for a quality deck.
You'll get transparent pricing and time estimates, along with an in-depth deck consultation to determine the most pressing issues with your deck repair in Fremont.
Get Honest Decking Repair Prices
At Deck Bros, we don't just aim to meet our customers' expectations – we aim to exceed them. We understand that quality is important to our customers, and that's why we pride ourselves on always delivering the best possible product.
This is what makes Deck Bros your best choice:
A Deck Repair That'll Boost The Looks And Safety Of Your Outdoors
A dated deck that looks like it's about to fall apart poses itself as a hazard for you, your loved ones, and everyone else that'll step on it.
And when building a new deck is out of the budget, the best thing you can do is look for a quality deck repair that won't break the bank and a contractor that won't try to upsell you.
At Deck Bros, we'll tell you exactly what your deck needs to get back in shape, and it's up to you if you're ready to start your project. We'll identify the most serious issues with your deck, give you the best solution to fix it, and go above and beyond to make it safe again.
If the best solution would be to replace the deck altogether, we'll be upfront about it and offer you a great deal that no other deck builder in Fremont will.
Our Customers Love Their Deck Bros Upgrades!
This is what your neighbors say about working with Deck Bros!
Luan and his team built my pool deck. 
They were awesome! They get you excited about having your deck built and so friendly. 
Their workmanship is incredible, they kept you informed at all time and reasonably priced. 
I highly recommend this company.
Great product, great price, and great service. 
Deck Bros exceeded my expectations and I couldn't be happier. 
I wish I had 2 decks I needed to be built. 6/5 would recommend to anyone looking for an amazing deck. 
Thanks guys!!
Typical Deck Repair Cost In Fremont, NE
The deck repair cost in Fremont is straightforward yet can vary depending on your deck's issues.
In general, it'll depend on how severe the damage is and what repairs are needed.
On average, a wood deck replacement with composite materials costs $15,000. When you add new railings and resurface the stairs, that total project price tag rises to upwards of $20,000.
Let's look at some of the most frequent deck repairs and how much they'll cost.
Resurfacing A Wood Deck With Composite
Wood decking wears down over time and needs to be replaced eventually. If you want to replace it with a more durable composite material, expect to pay an average of $15,000. This includes getting rid of the old surface, buying the new composite decking, and hiring a professional installer.
We're using medium-to-high-grade TimberTech decking, which costs between $60 and $70 per square foot. We may select a different product depending on your demands and budget.
Many wood materials work well for decks, and their average cost per square foot is noted below.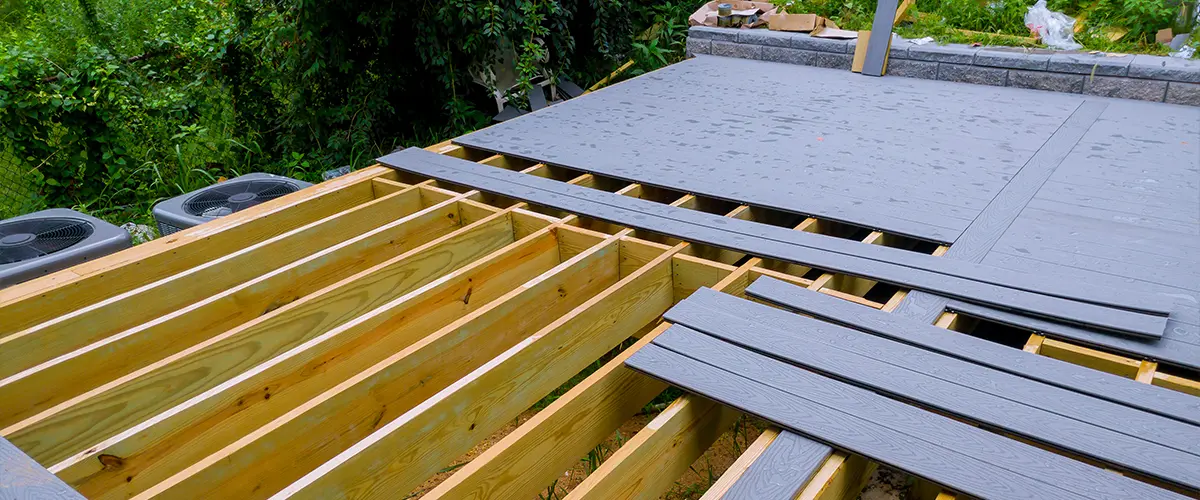 After years of exposure to the elements, an older deck's wood railings may not look as nice or be as safe. To keep your outdoor space hazard-free, you'll need new railings.
We frequently see decks constructed with wood that rots when placed underground. This weakens your deck and creates safety hazards.
Replacing deck posts and pouring concrete footings costs anywhere from $200 to $400 per post. The number of posts you'll need varies depending on the size and shape of your deck. Based on dimensions and quality, individual posts cost between $100 and $250.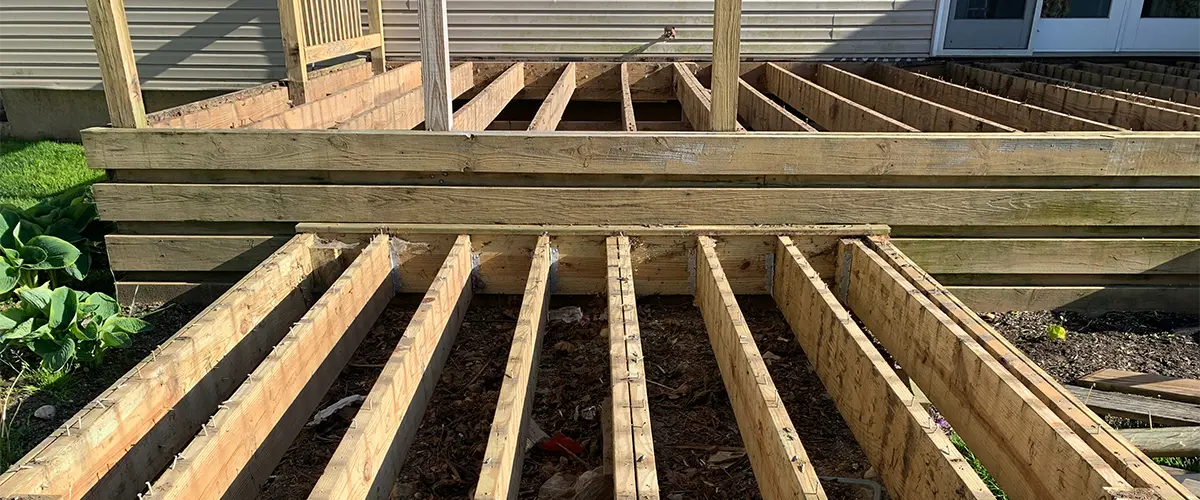 Not only do handrails and wheelchair ramps help those with limited mobility, but they also help stairways meet safety requirements for everyone.
If your stairs or handrails become wobbly, it's important to address the issue immediately. Depending on the material, replacing stairs can cost between $500 for a common repair and $2,350 for a larger set of stairs.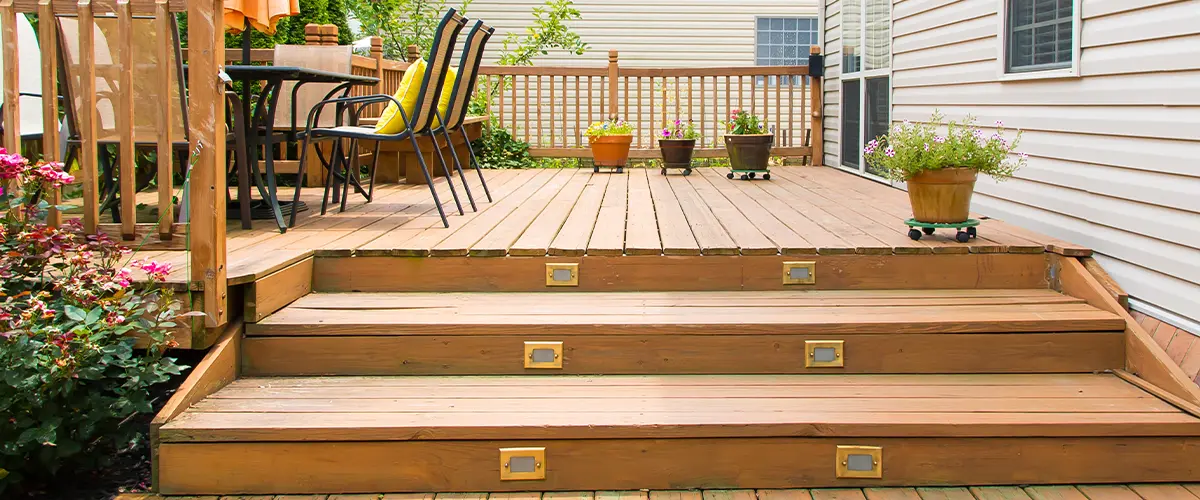 Repairs Of Extra Features
Inspect your pergola, awning, deck lights, and other outdoor extras regularly to maintain them in impeccable condition. This is especially crucial for wooden pergolas because their roofs are constantly exposed to extreme weather conditions.
The more significant the damage, the higher the repair bill will be for a wood pergola. We've seen wood pergolas repaired for as high as $2,000.
In comparison, replacing some decking lights is low-cost and may only set you back a few hundred dollars.
Tips To Follow When Budgeting For Your Deck Repair Cost In Fremont
Be Thorough With Your Repair
It can be tricky for our clients to figure out which small deck repairs are necessary. Some flawed boards probably aren't an issue, but a rotted and unsteady frame is a cause for alarm. Try to concentrate on making your deck safe rather than attractive.
When it comes to safety, the best things to upgrade are the frame and the railings. For aesthetics, focus on the decking surface.
It's important to ask your contractor questions if you want them to build your dream deck. By doing this, they can learn more about what you're looking for and better understand the process as a whole.
You should always anticipate potential problems and budget accordingly. Even with our 20% breakage coverage, things can still go wrong – like if we discover that the railing is rotten or that concrete blocks have sunk. Or maybe you've changed your mind about a decking material and want to switch it out?
Whatever happens, it's always good to have some extra cash set aside for your project in case something goes wrong.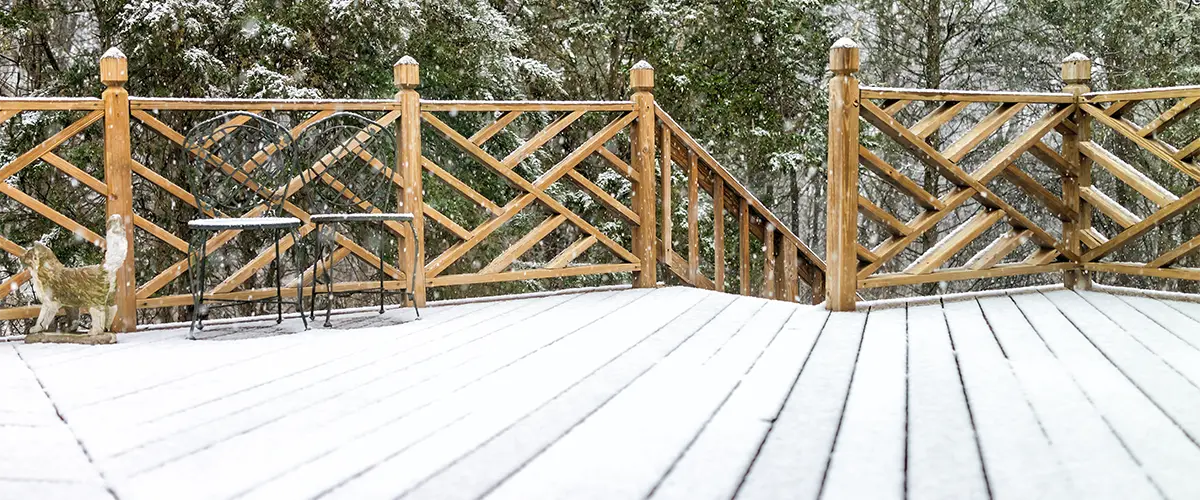 Get Full Transparency On Your Deck Repair Cost In Fremont!
If you're still looking for the most advantageous quote on your deck repair cost in Fremont, you're one step away!
Here at Deck Bros, our commitment to excellence means everything. We want your deck repair project to be flawless and stress-free. You'll be in full control of your project at all times, and we'll do everything in our power to give you a safe, beautiful, and fully functional deck.
We provide the most cost-effective deck repair in Fremont, as well as:
Get The Most Advantageous Deck Repair Cost In Fremont!