Deck Repair Cost In Gretna
No time to read through? Get an exact quote for your project now!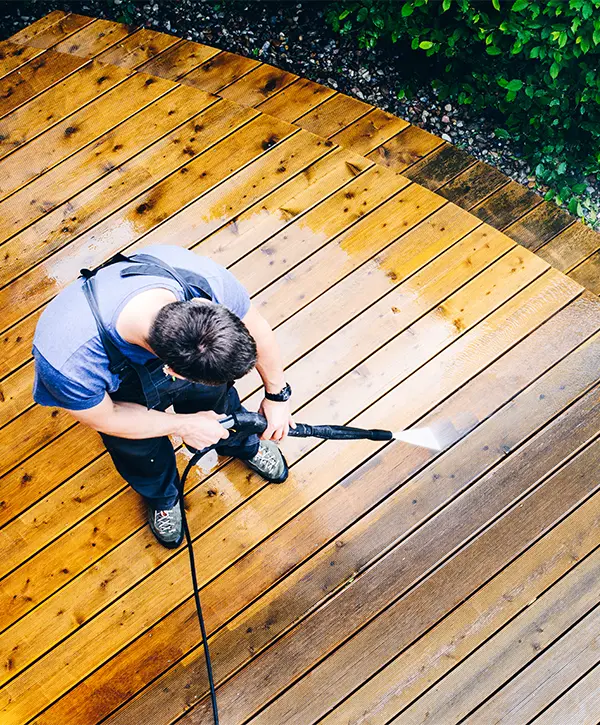 Contractors' ways of doing things have grown slower and sketchier, and homeowners trust them less. For example, many of our clients are concerned about the cost of deck repair in Gretna.
At Deck Bros, we want to alter that, which is why all of our deck owners receive straightforward installation and pricing estimates based on a simple and transparent process.
Since the cost to repair a deck can differ depending on the project, we want to be as transparent with you as possible. This way, you know exactly what is going into your job and how much money you should set aside to have a safe and functional outdoor space.
Let's have a look at the deck repair price in Gretna, as well as some of the effects on your wallet.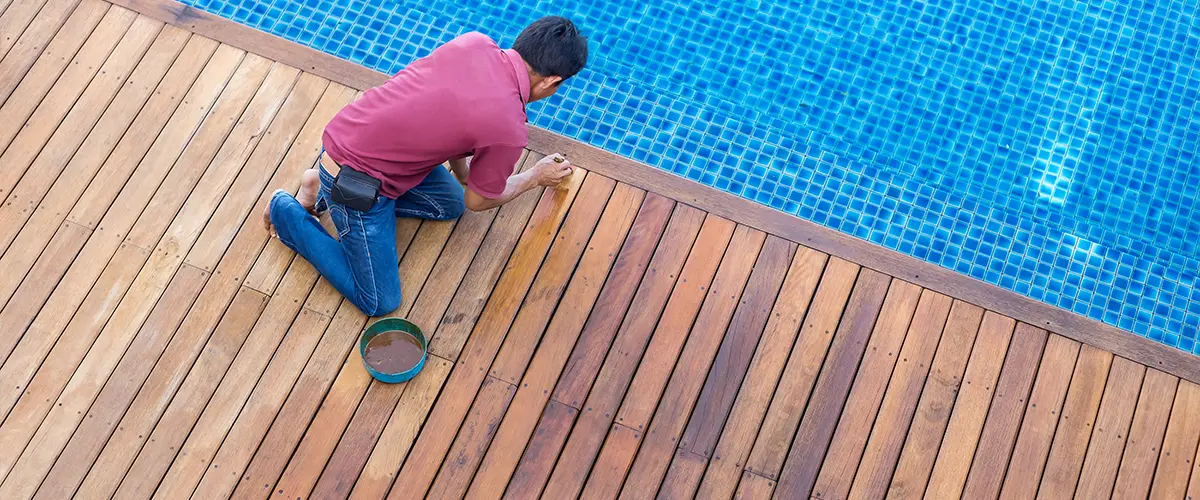 Transparent and Honest Deck Repair Prices
Here at Deck Bros, we understand that our customers expect a certain level of quality from us. We not only aim to meet those expectations but also exceed them with every deck project we work on.
We don't cut any corners nor take any shortcuts, which is what earned us a reputation for perfectionism in both new deck constructions and deck repair projects.
This is what makes Deck Bros your best choice:
A high-quality deck repair from a high-quality deck builder
By repairing your deck, not only will it be safe to use again, but it will regain its original beauty. Some contractors might make you choose between safety and appearance, but at Deck Bros, we think you should have both.
You'll go through a fast and easy process where we will identify the most serious problems with your deck, as well as your expectations for it in a few years. You'll be given ample opportunity to hear our thoughts and choose whatever option is best for you.
More often than not, it would cost approximately the same amount of money to renovate an old deck as it does to build a new one from scratch. In these instances, we generally advise our clients to go for the replacement so they don't need to stress over repairing their deck again in a couple of years.
Here at Deck Bros, we offer professional deck building and deck repair services for all homeowners in Gretna, NE. Check out our offer and get the best deal in town!
Case Study: A Deck Repair Cost in Omaha Metro
This was a 24×12 ft. deck repair in Omaha Metro area. This project included:
Before
After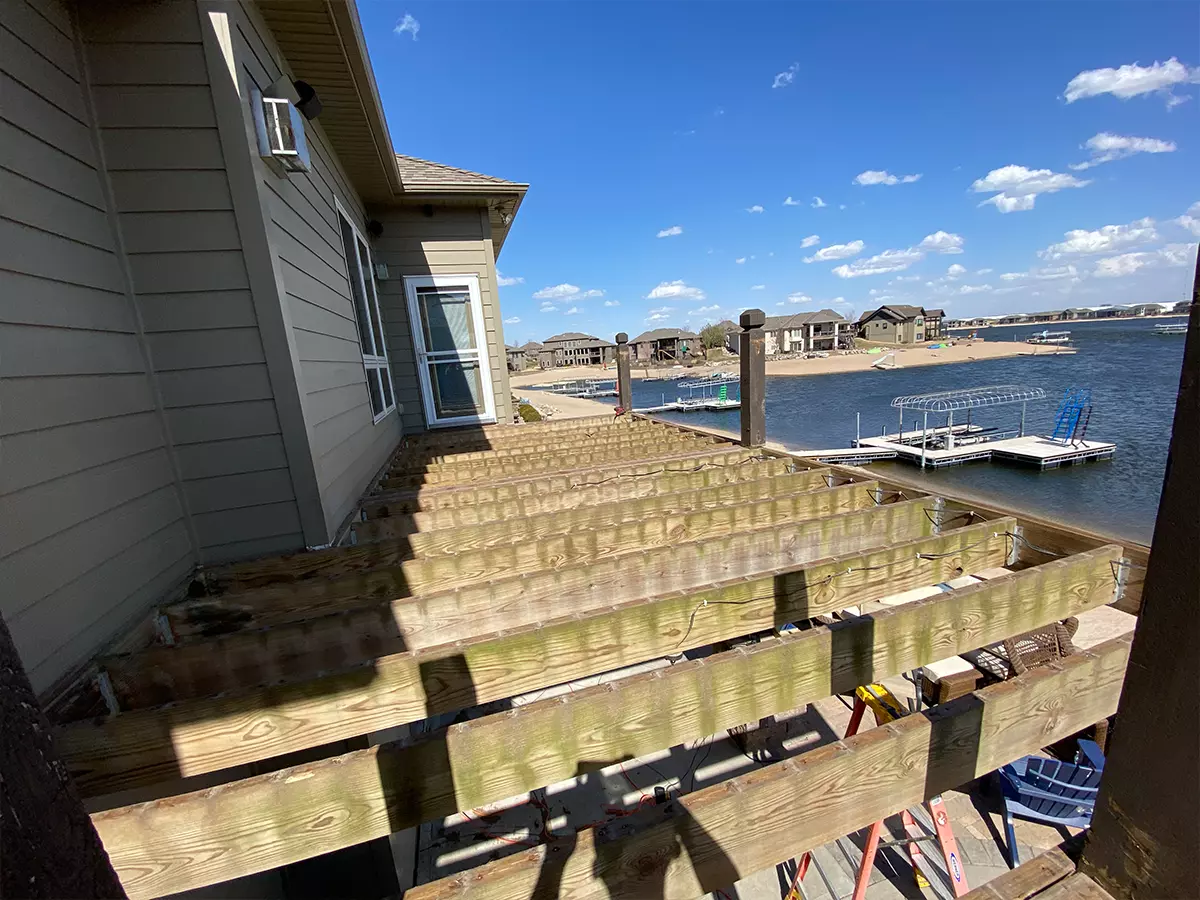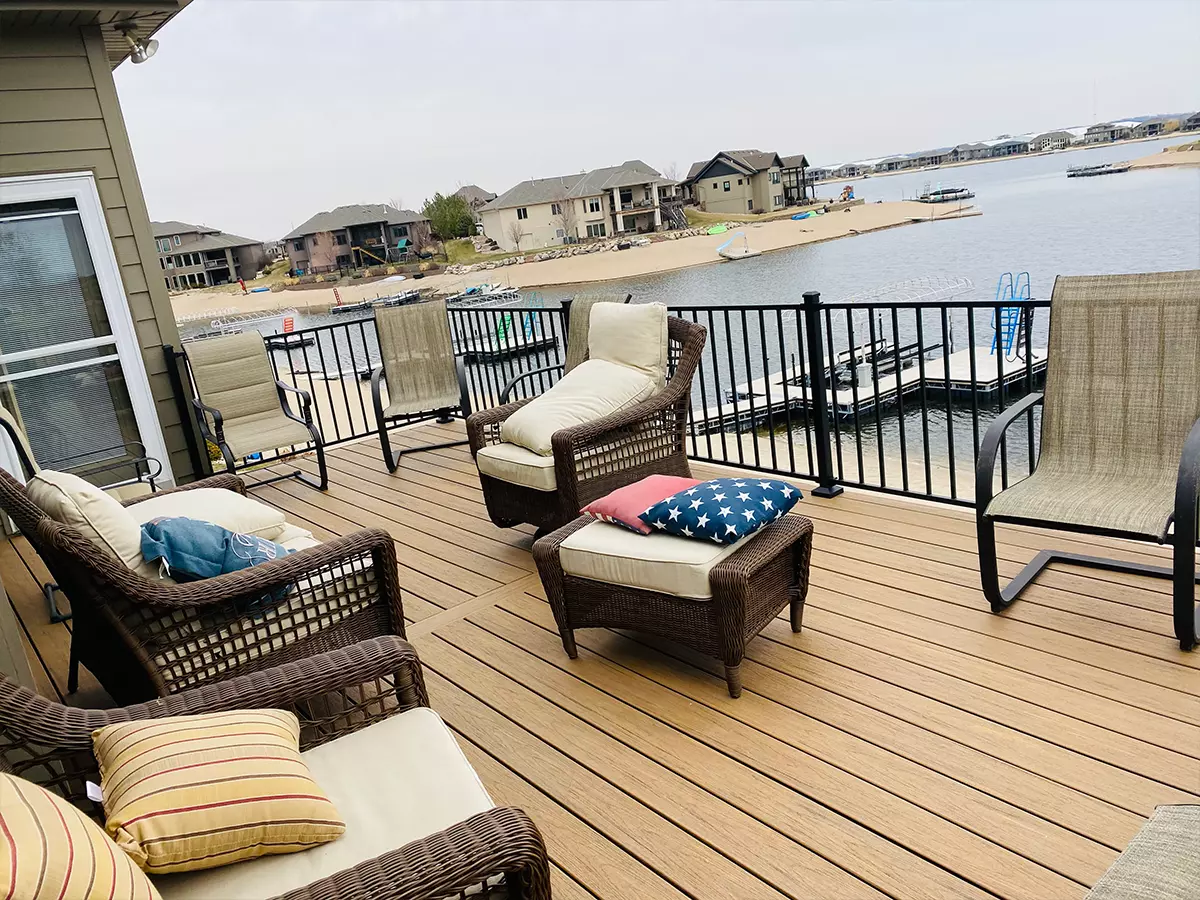 We quoted this deck repair project at $18,000, where the most expensive item was the TimberTech Decking, coming in at $8,760.
Our Customers Love Their Deck Bros Upgrades!
Luan and his team built my pool deck. 
They were awesome! They get you excited about having your deck built and so friendly. 
Their workmanship is incredible, they kept you informed at all time and reasonably priced. 
I highly recommend this company.
Great product, great price, and great service. 
Deck Bros exceeded my expectations and I couldn't be happier. 
I wish I had 2 decks I needed to be built. 6/5 would recommend to anyone looking for an amazing deck. 
Thanks guys!!
Typical Deck Repair Cost In Gretna, NE
The total expense to repair your deck in Gretna will depend on how severe the damage is and what repairs are needed.
Although it's cheaper to just replace a few boards, the issue may actually lie in your deck frame. Even though replacing the frame costs more money upfront, it will ultimately save you time and money in future repairs.
Resurfacing A Wood Deck With Composite
If you're wanting to replace your wood decking with composite material, it will cost an average of $15,000. This obviously consists of getting rid of the old surface and buying the new composite decking, but also keep in mind that you'll need to hire a professional installer.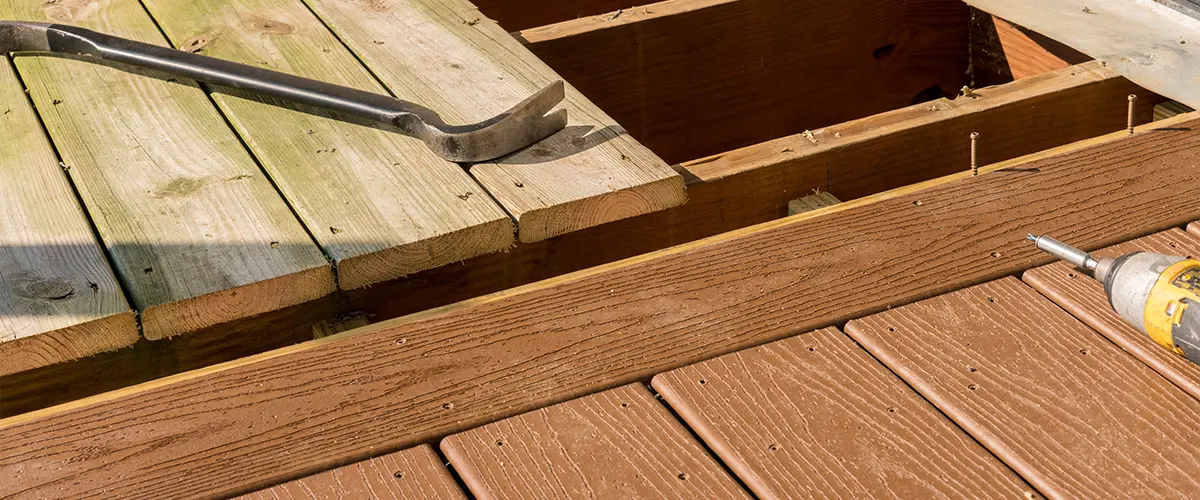 Most viable wood materials for decks are listed below, including the average cost per square foot. Please note that prices of the actual lumber vary depending on supplier and markup but installation costs remain relatively similar.
If you have an older deck, it's probably made of wood. However, since it has been exposed to the elements for so long, it might not look as good or be as safe as it used to be. If you want to keep your outdoor space safe, you'll need to replace the railings.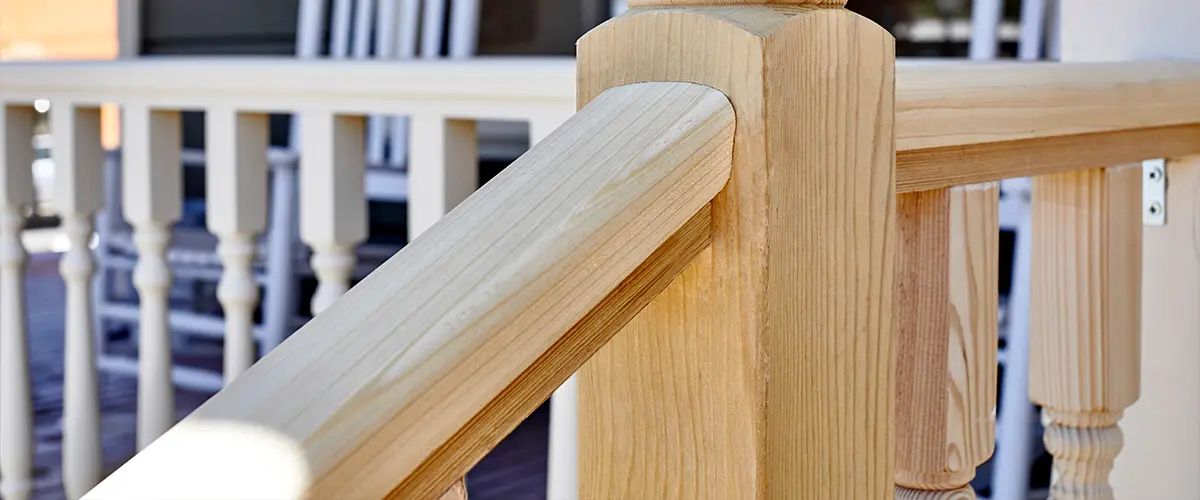 When we inspect older wood decks, a problem we often find is the deck posts being buried in the ground. Even though pressure-treated wood is meant to be resistant to rot and damage from water and insects, it will still succumb if buried underground. This weakens your deck overall and can pose safety hazards.
Replacing deck posts and pouring concrete footings costs anywhere from $200 to $400 per post. The number of posts you'll need varies depending on the size and shape of your deck. Individual posts cost between $100 and $250, based on dimensions and quality.
If you want an upscale upgrade, look into Fortress Building Products and their metal deck frame!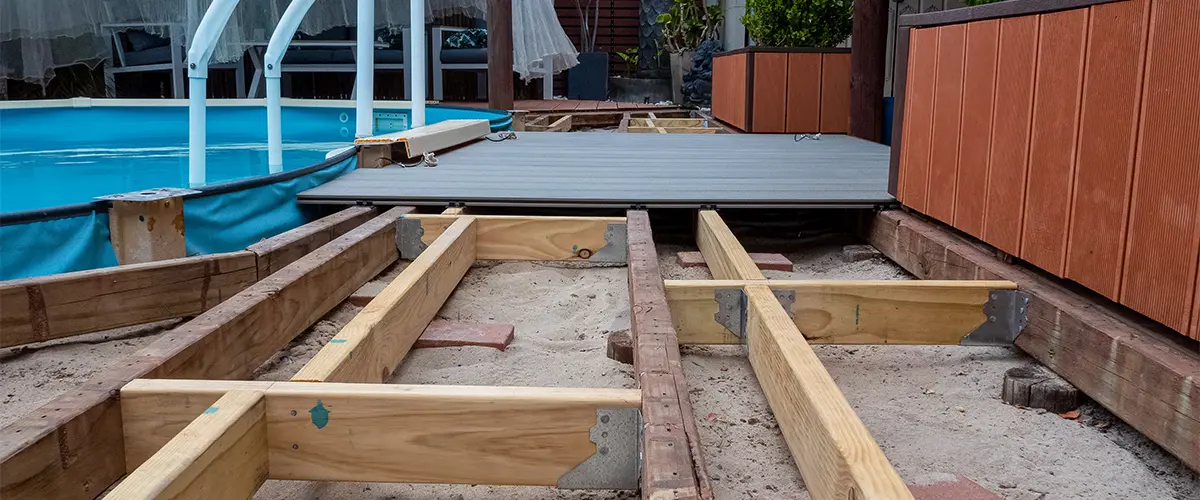 Handrails and wheelchair ramps are not only beneficial for those with limited mobility, but they also help meet various requirements that keep stairways safe for everyone.
If your stairs or handrails become wobbly, it's important to address the issue immediately. Depending on the material, replacing stairs can cost between $500 for a common repair, and $2,350 for a larger set of stairs.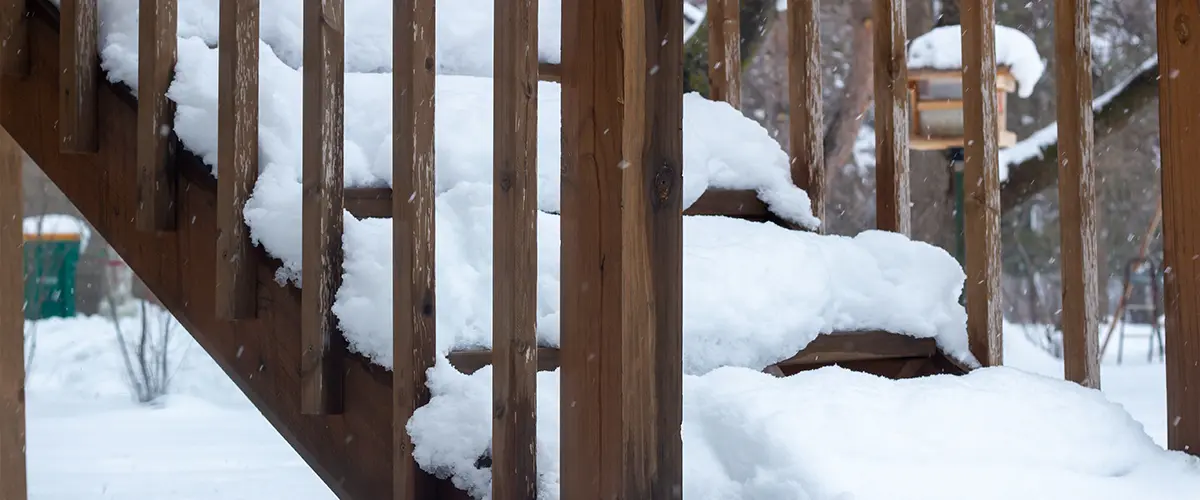 Repairs Of Extra Features
In order to maintain your pergola, awning, lights, and other deck extras in excellent condition, you will need to regularly check them for wear and tear. If you have a wooden pergola, it is especially important to keep an eye on the roof as it is constantly exposed to harsh weather conditions.
The cost of repairing a wood pergola varies depending on the severity of the damage, with repairs reaching as high as $2,000. In contrast, replacing some decking lights may cost only a few hundred dollars.
Tips To Follow When Budgeting For Your Deck Repair Cost In Gretna
Be Thorough With Your Repair
Many of our clients are struggling with how to select which minor damages on their decks they should restore. Some unattractive decking boards may not be a cause for alarm, but a rotted and wobbly frame is definitely an issue. Try to focus on making your deck safe first, rather than making it more aesthetically pleasing.
If you want your dream deck, it's important to quiz your contractor with questions. By doing so, they'll know exactly what you're looking for while also getting a better sense of the process as a whole. Additionally, not only is asking helpful, but it shows that you're determined to get the best deck possible.
Always plan for the unexpected. Even with our 20% breakage coverage, things can still go wrong – like if we discover that the railing is rotten or that concrete blocks have sunk. Or maybe you've changed your mind about a decking material and want to switch it out? Whatever happens, it's always good to budget a little extra cash for your project as insurance against problems.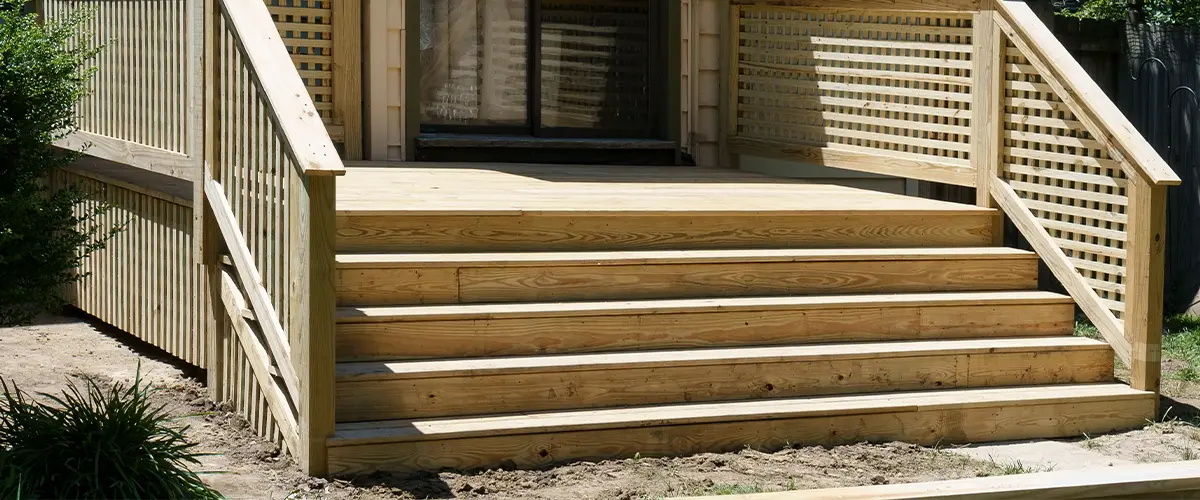 Get Full Transparency On Your Deck Repair Cost In Gretna!
There is a lot of misunderstanding among Gretna homeowners and contractors when it comes to deck repair costs. Homeowners are basing their expectations on incorrect data, while contractors don't know how to explain the cost accurately.
We have a commitment to excellence at Deck Bros, and that means being available to our clients throughout their entire project. You'll always be kept in the loop and you'll never have to worry about anything getting lost in the shuffle.
We provide the most cost-effective deck repair in Gretna, and it comes with a simple and quick deck repairing procedure, as well as:
Get The Most Advantageous Deck Repair Cost In Gretna!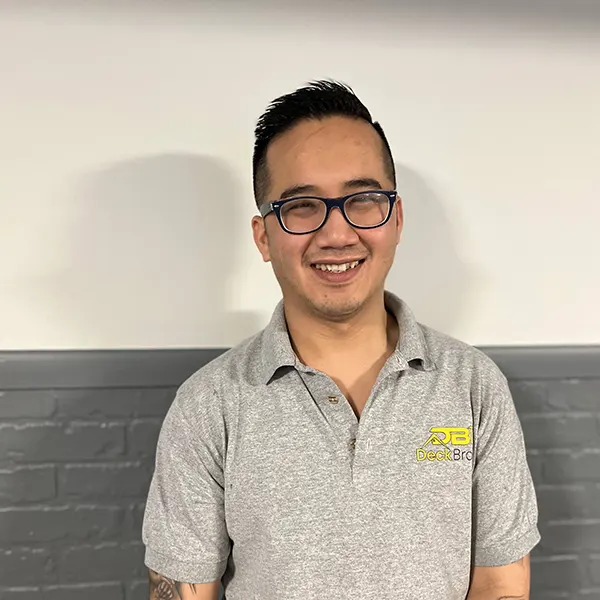 Request a free quote and let's discuss your deck repair cost in Gretna! Or talk directly with Luan, the owner of Deck Bros, at (402) 369-5724 and see if we're the right fit.