Deck Repair Cost In La Vista
Take the shortcut and click the button below to find out the real deck repair cost in La Vista!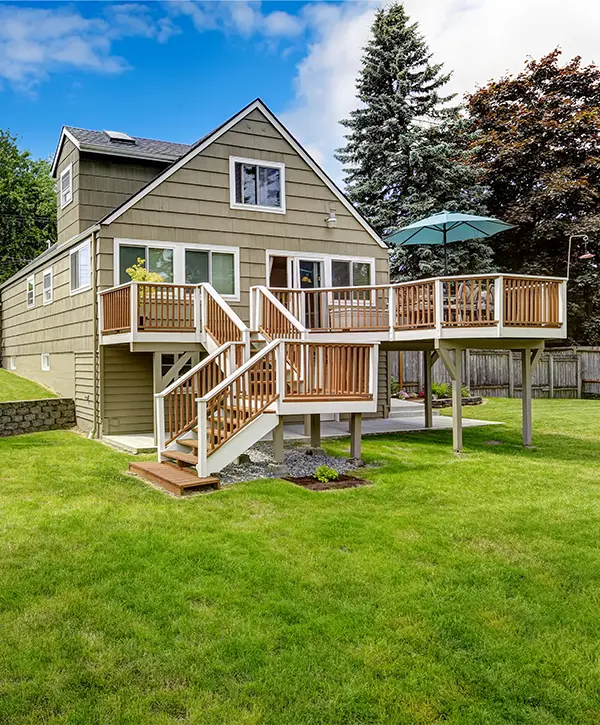 The cost of deck repair in La Vista is a worry many of our clients have. Contractors are making the process more drawn out, and, understandably, homeowners have less faith in them.
Deck Bros is committed to providing a straightforward process and transparent pricing quotes for everyone looking to repair their deck with a real professional.
And while deck repair costs vary from project to project, we can still provide you with a brief estimate to assist you in better comprehending what goes into your project and how much to budget for a fully functional and safe outdoor area.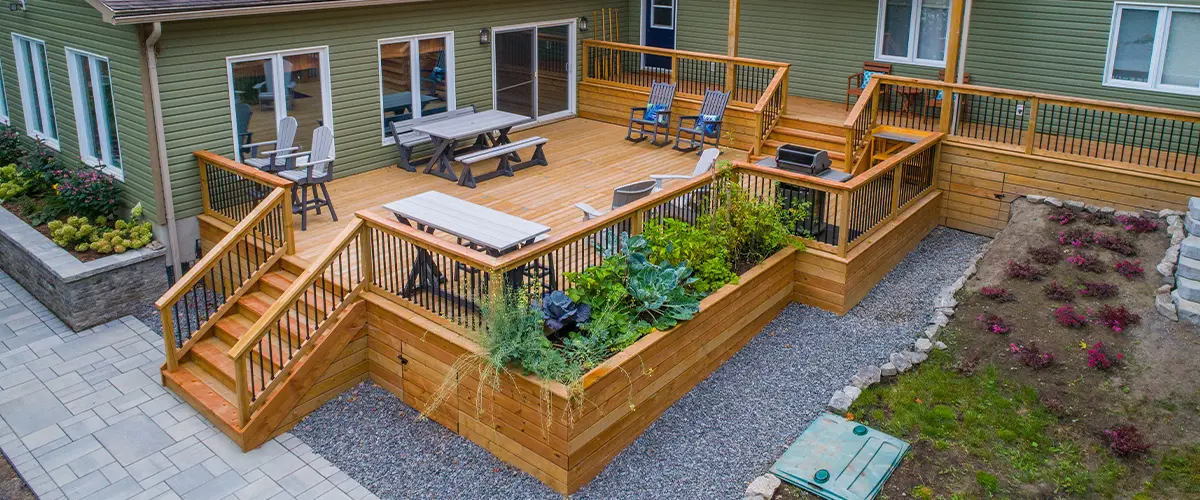 At Deck Bros, we strive to provide ever increasing quality with each project we undertake. After hundreds of decks built and even more decks reimagined, you can be certain that you'll receive an excellent service, along with some other perks!
Get Honest And Accurate Deck Repair Pricing In La Vista
At Deck Bros, we belief you can have a safe and beautiful deck without sacrificing anything from its quality or functionality. We'll bring your deck back to its original condition while making sure it's safe for use.
We'll go through a short and simple process where we'll identify the most serious issues with your deck, as well as your expectations for it in a few years. We'll share our thoughts and help you choose which option is best for you.
In some cases, it costs almost the same amount to repair your deck as it does to replace it. However, opting for a replacement will give you a sturdier structure and peace of mind that your deck will last longer. We'll offer you a clear cost breakdown, so you'll always be on top of things.
Check out our deck repair offer for La Vista and make sure you're getting the best deck builders on your project!
Case Study: A Deck Repair Cost in La Vista
This was a large deck repair project in La Vista that quickly turned into a larger project because our customer wanted a real upgrade. 
It included:
Before
After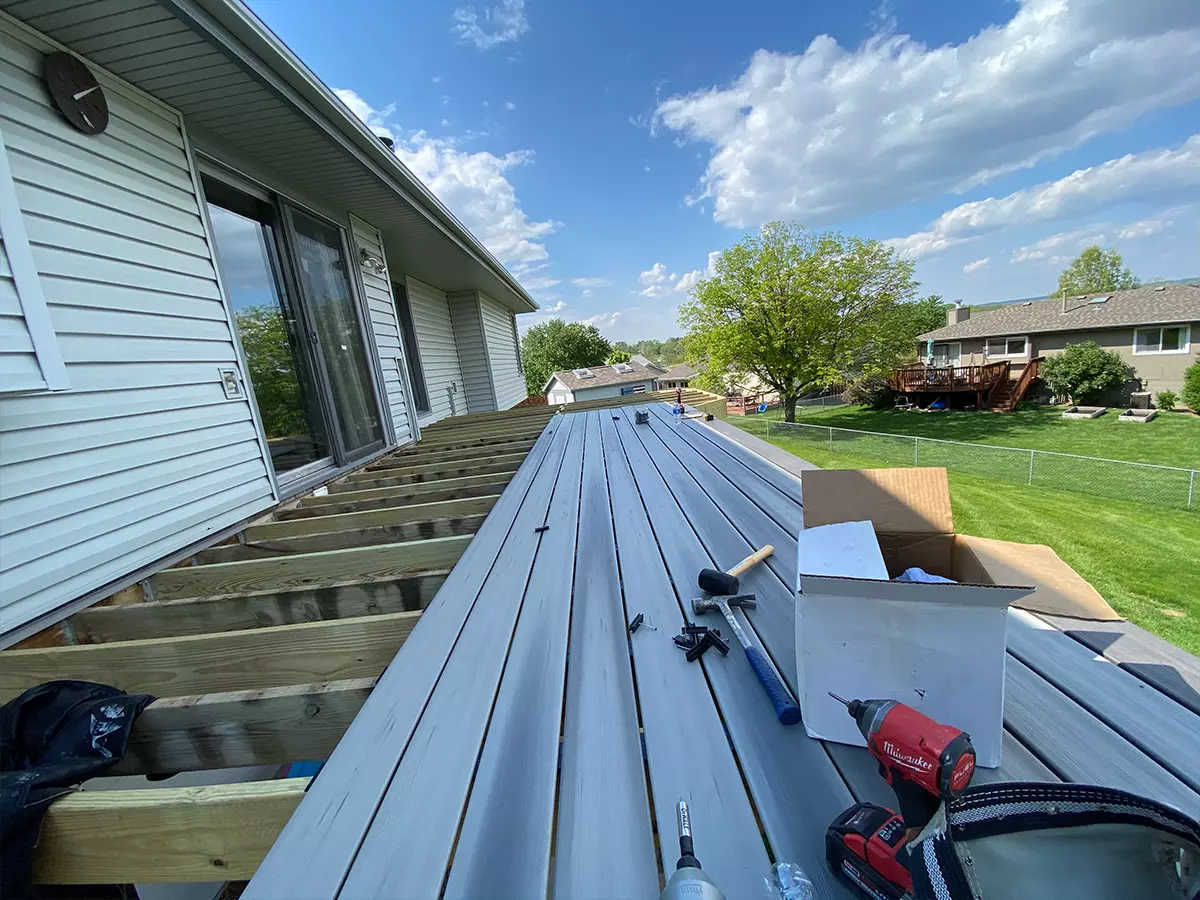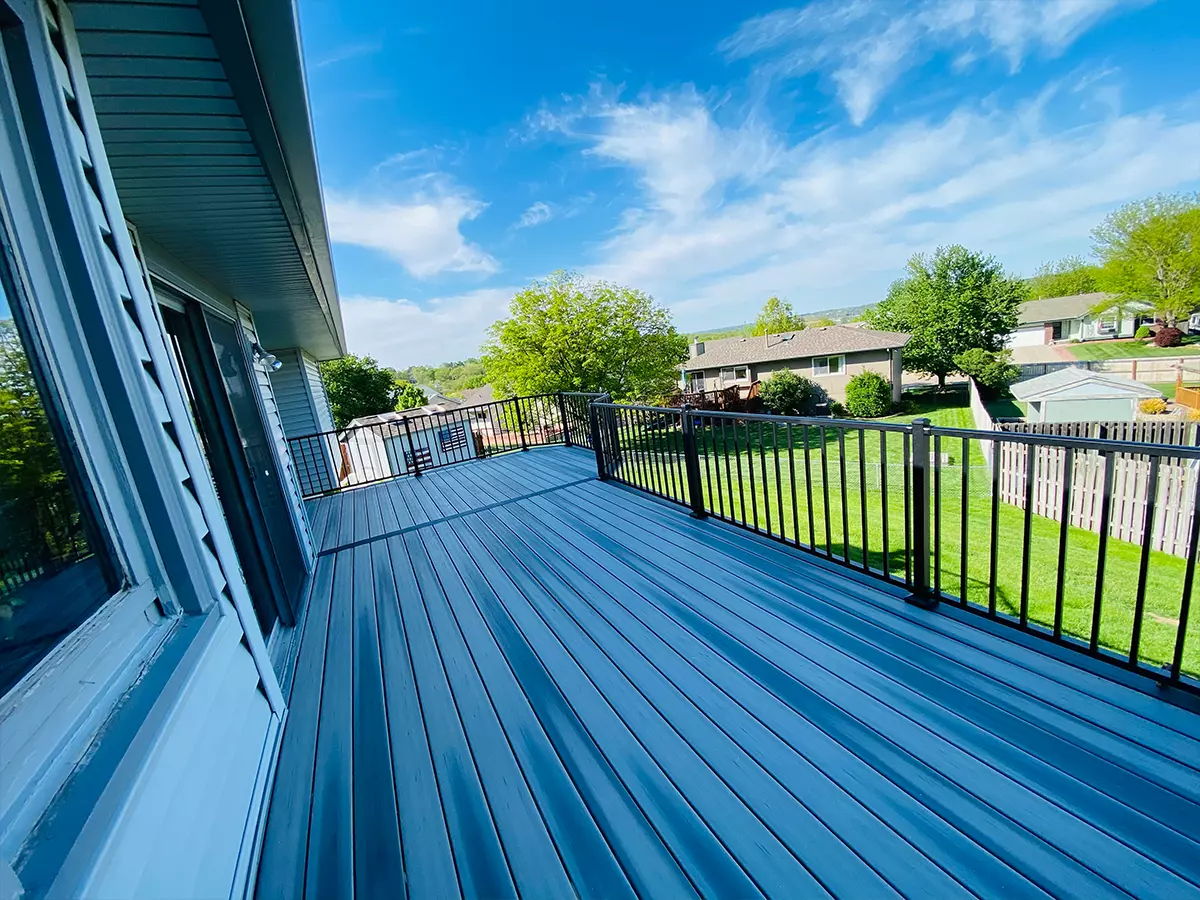 We quoted this deck repair project at $23,000, where the deck addition alone came in at $11,000.
Here's What Homeowners Say About Having Us On Their Deck Repair Project
My husband and I are very pleased with our new deck. They were able to tear down and replace our deck in a very short time. They did an excellent job! 1 day for the tear down and 3 for the build. 
The workers were very courteous and professional. My neighbor who watched the whole process was impressed with the speed and skill that they used replacing our old deck. I would highly recommend Deck Bros if you need a deck repaired or replaced ! 
Consider Deck Bros one of the best companies I have ever worked with. I had my old deck taken down and a new deck designed and erected all in a period of six days. Luan the designer allowed changes throughout the 6 days. 
The crew was tremendous in their work assuring the work met all safety requirements as well as starting each morning and keeping grounds cleaned up each evening as well as keeping us informed of how the job was progressing. 
If ever need another deck would never consider another company but Deck Bros. They are the best.
Typical Deck Repair Cost In La Vista, NE
The cost of deck repair in La Vista will be determined by the degree of the damage and the sort of work that is required.
If you only need a couple of boards replaced, it'll be cheaper than if you have to repair your whole deck. The real problem, however, is unlikely to be with the decking boards, but with the frame itself. In that case, you'll have to replace the entire framing, which will take more labor, so more money.
For example, a wood deck that uses composite replacement materials can cost upwards of $15k. If you're also adding new railings and resurfacing the stairs, the total project could run you over $22k.
Let's see what are some common deck repairs and their associated cost.
Resurfacing A Wood Deck With Composite
Wood materials show wear and tear very quickly and will require constant maintenance throughout their life, which is why a lot of homeowners choose to replace their wood decks with composite.
Replacing wood decking with composite costs around $15k. It includes tearing down the old decking surface, the cost of the composite decking materials, and the labor cost of installing the new decking.
We use medium-to-high-quality TimberTech decking, which costs between $60 and $70 per square foot. We can select a different product based on your needs and budget.
Although composite decking is a great alternative for most of our customers, it might not be for you. If that's the case, there are still plenty of wood options available to you. The materials themselves will have varying costs depending on the supplier, but the installation cost should be relatively similar.
All decks require railings for safety, but they can also be a finishing touch that makes your deck look more complete.
Metal rails are long-lasting, sturdy, pest-free, and easy to maintain. They go well with most color schemes and match most decking options. They guarantee that you and your loved ones are completely safe.
Our favorites are Westbury railings, the best aluminum railing brand on the market. They cost around $60.00 per linear foot for materials.
Composite railings have a very similar price as metal railings, which begs the question, why not spend a few more dollars for a much better product that'll last forever?
The average cost to install composite deck railing is around $30-$60 per linear foot, and the 6-foot long railing from TimberTech costs around $180.
Wood railings are less and and less popular, as they quickly become dangerous the moment they begin to rot. The benefits of metal rails will undoubtedly help you make the better choice and go for an aluminum railing.
The average cost of wood deck railings is around $20 to $35 per linear foot. However, add to this the cost to actually build the railings from scratch.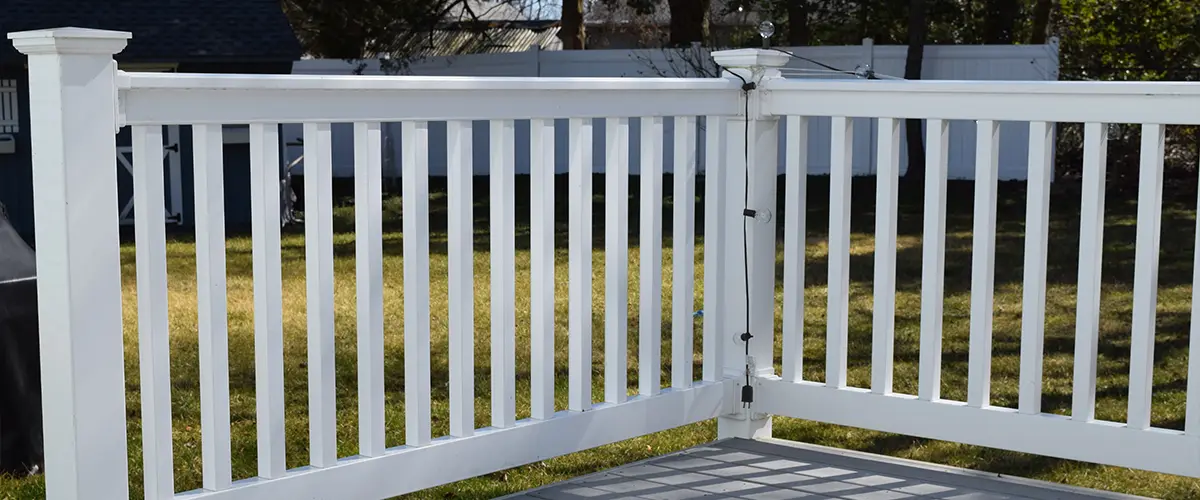 Replacing Posts and Footings
The most usual problem we encounter on older wood decks is that the deck posts are buried directly in the ground. Wood posts buried in the ground need to be replaced as soon as possible, as they'll decay and rot at a much faster rate, rendering them completely useless and dangerous.
The cost of replacing deck posts and constructing concrete foundations or special footings varies from $200 to $400 each. You'll require different quantities of posts depending on the size and shape of your deck.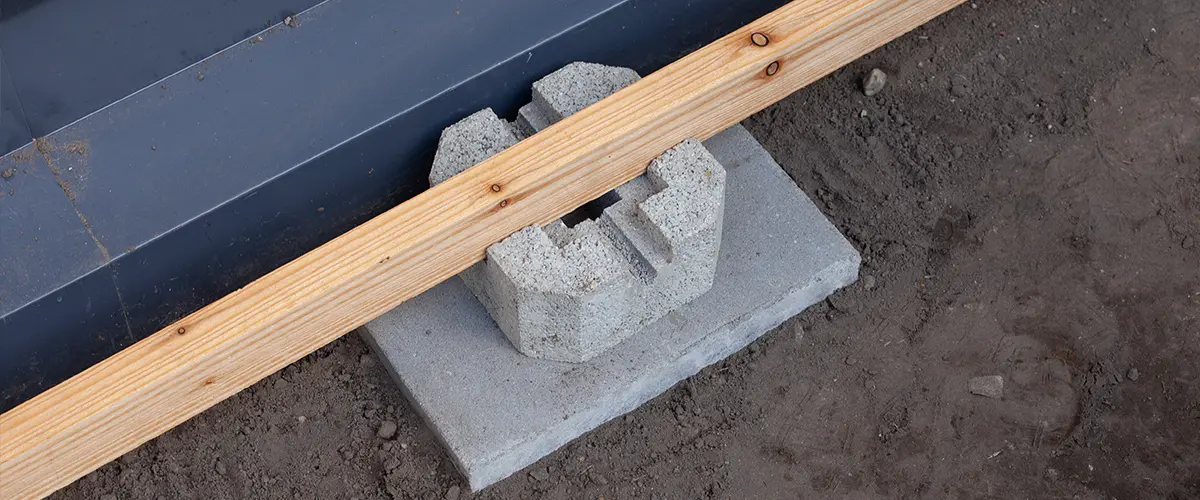 Wobbly stairs and handrails are a hazard. All stairs, regardless of location or function, should be safe for anyone using them. This means they must be designed without any trip hazards and with handrails to assist those who need them.
Depending on the material, you will spend between $440 to $1,350 to replace your deck stairs. Homeowners who want to take their safety a step further may also want to add wheelchair ramps.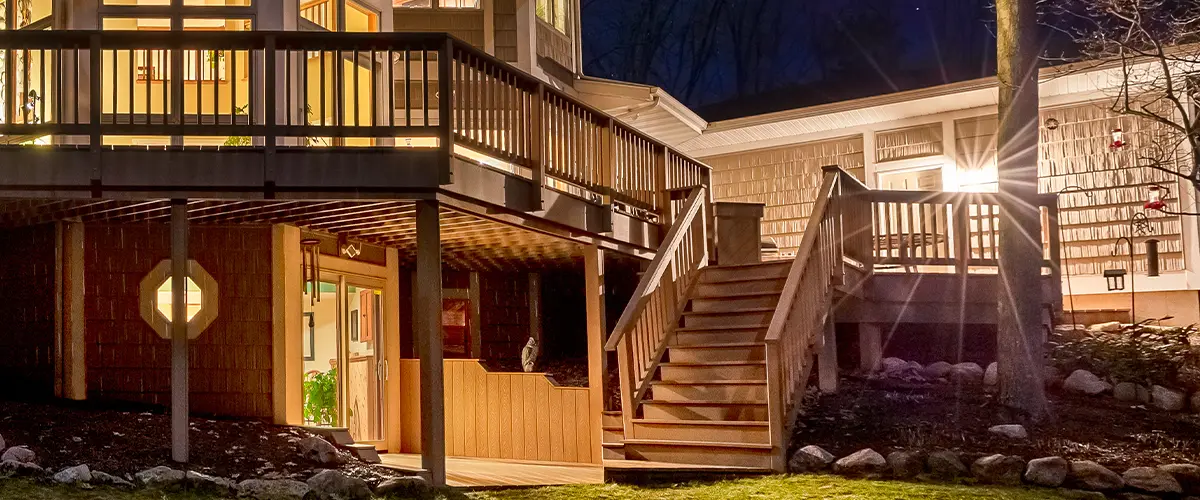 Repairs Of Extra Features
If you want your pergola, awning, lighting, and other extra features on your deck to endure, they must all be maintained in excellent working order. If you have a wood pergola, the wooden roof will need to be repaired sooner or later due to the elements' continual exposure.
The amount you spend on repairing your wood pergola depends on the severity of the damage, but it could cost as much as $2,000. By comparison, replacing some decking lights is a relative bargain at just a few hundred dollars.
Tips To Follow When Budgeting For Your Deck Repair Cost In La Vista
One of the most frequent issues we encounter with our clients is how they select to repair minor damage on their decks rather than addressing the underlying problem. Some old-looking decking boards are not always a cause of concern, but a rotten and wobbly frame are. Instead of attempting to enhance the appearance of your deck, focus on safety precautions first.
Asking your contractor questions about the project is one way to show that you're fully dedicated and want the best results. Furthermore, it allows the deck builder to understand what you need and anticipate from the process. Not only is this generally beneficial, but it also deepens your understanding of how everything will unfold.
At Deck Bros, we always have a 20% breakage coverage because you never know when unexpected issues will come up. We might find that the railing is rotten, the concrete blocks have sunk, or you've just changed your mind about a decking material and want to switch it.
Get Full Transparency On Your Deck Repair Cost In La Vista!
When it comes to La Vista deck repair costs, we're seeing a lot of uncertainty from both homeowners and contractors. Homeowners create unrealistic expectations based on incorrect information, while contractors don't know how to transparently communicate their prices.
At Deck Bros, we know that home renovations can be stressful. That's why we're committed to being available to you throughout your entire project. You'll always have the answers you need and you'll never feel out of control.
We offer the best deck repair cost in La Vista, along with a simple and fast deck repair process. 
Plus, we also provide:
Get The Most Advantageous Deck Repair Cost In La Vista!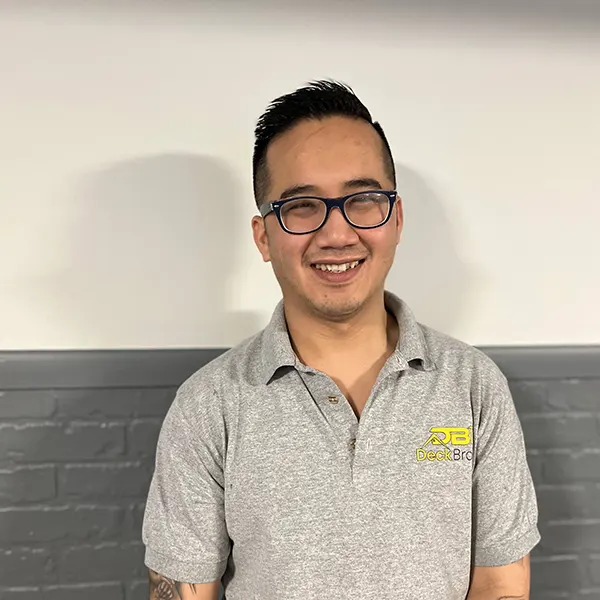 Request a free quote and let's discuss your deck repair cost in La Vista! Or talk directly with Luan, the owner of Deck Bros, at (402) 369-5724 and see if we're the right fit.