Deck Repair Cost In Lincoln
Find out how much to budget right from a local experts!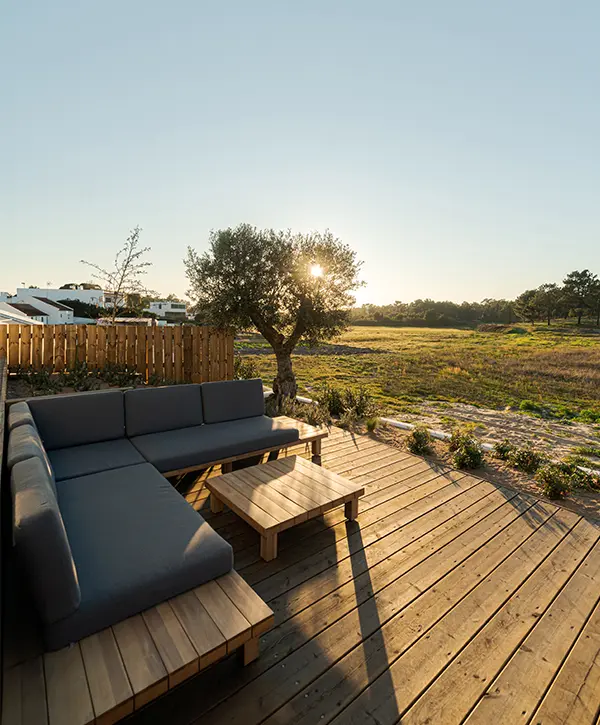 At Deck Bros, we're a professional deck building and deck repairing company that's been dedicated to bringing beautiful, long-lasting, and reliable deck additions to all homeowners in Lincoln.
We know deck repairing is an important project that needs to be addressed as soon as possible, and it's important to know the deck repair cost in advance.
However, the expense of repairing a deck varies from one project to another. As a result, fixing a deck can be a project that can cost a couple of hundred dollars for a few replaced decking boards or as high as $15k for an entire replacement.
Read this guide and get a quick estimate for your deck repair cost in Lincoln!
Get Honest Decking Repair Prices
We take pride in our work, and never cut corners or take shortcuts. We want to offer you the best possible service, and we've already earned a reputation for doing so. Whether it's a new deck construction or a repair project, we will always do our best to exceed your expectations.
This is what makes Deck Bros your best choice:
A Reliable Deck Repair That'll Uplift Your Outdoors
While some contractors might have you choose between your deck's safety or aesthetics, we're doing both!
Deck Bros offers a complete deck repair service that makes your outdoor space safe but also returns it to its original condition, all at an advantageous price.
We'll do a thorough inspection of your deck and quickly identify all major problems that need to be addressed first. We'll write down an exact quote so you'll know exactly what needs to change and how much to budget for your upcoming project.
It's important to keep in mind that sometimes you're better off replacing your deck altogether.
Here at Deck Bros, we offer professional deck building and deck repair services for all homeowners in Lincoln, NE. Check out our offer and get the best deal in town!
Here's What Homeowners Say About Having Us On Their Deck Repair Project
My husband and I are very pleased with our new deck. They were able to tear down and replace our deck in a very short time. They did an excellent job! 1 day for the tear down and 3 for the build. 
The workers were very courteous and professional. My neighbor who watched the whole process was impressed with the speed and skill that they used replacing our old deck. I would highly recommend Deck Bros if you need a deck repaired or replaced ! 
Consider Deck Bros one of the best companies I have ever worked with. I had my old deck taken down and a new deck designed and erected all in a period of six days. Luan the designer allowed changes throughout the 6 days. 
The crew was tremendous in their work assuring the work met all safety requirements as well as starting each morning and keeping grounds cleaned up each evening as well as keeping us informed of how the job was progressing. 
If ever need another deck would never consider another company but Deck Bros. They are the best.
Typical Deck Repair Cost In Lincoln, NE
Depending on the intensity of the damage and what kind of repairs are necessary, the total cost to fix your deck in Lincoln will differ.
Although it may be less expensive to replace a few single boards, the issue could actually lie with your deck's frame. Even though replacing an entire frame is costly, it will save you time and money eventually.
Replacing a wood deck with composite can cost upwards of $15,000. If you were to add new railings and resurface the stairs, the total project price would increase to $20,000.
Let's look at some of the most frequent deck repairs and how much they'll cost.
Resurfacing A Wood Deck With Composite
The average homeowner will spend approximately $15,000 to replace a wood deck with composite materials. This figure includes the cost of tearing down and disposing of the old surface, purchasing the new composite decking, and hiring a professional to install it.
We're using medium-to-high-grade TimberTech decking, which costs between $60 and $70 per square foot. We may select a different product depending on your demands and budget.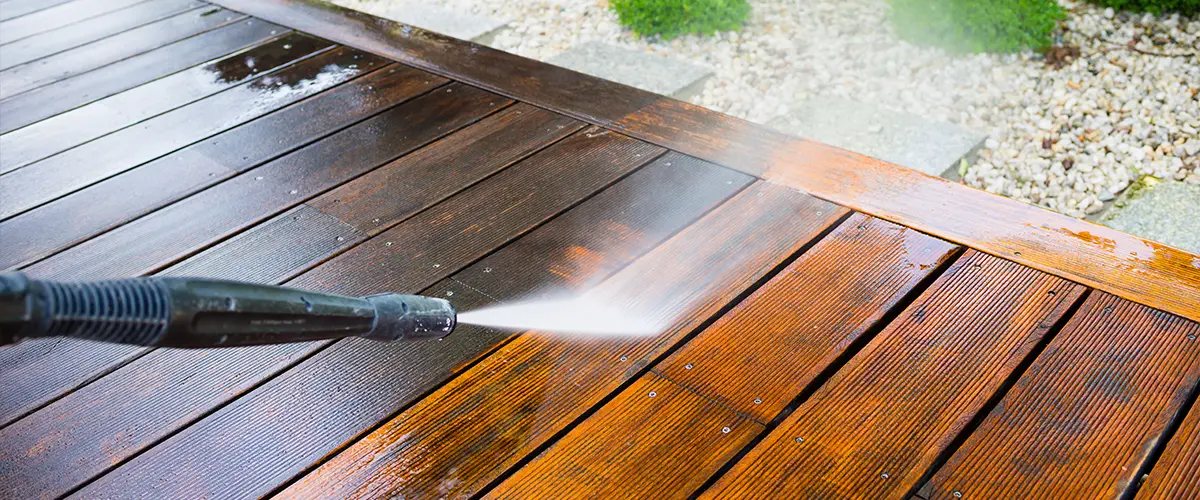 In the list below you'll find the average cost per square foot for different species of wood materials. It's important to keep in mind that the lumber prices supplied by different sellers may differ, but the installation costs will be similar.
If you have an older deck with wood railings, it will most likely become damaged and unsafe after years of being exposed to the elements. Replacing them should be a priority if you want to maintain a safe outdoor space.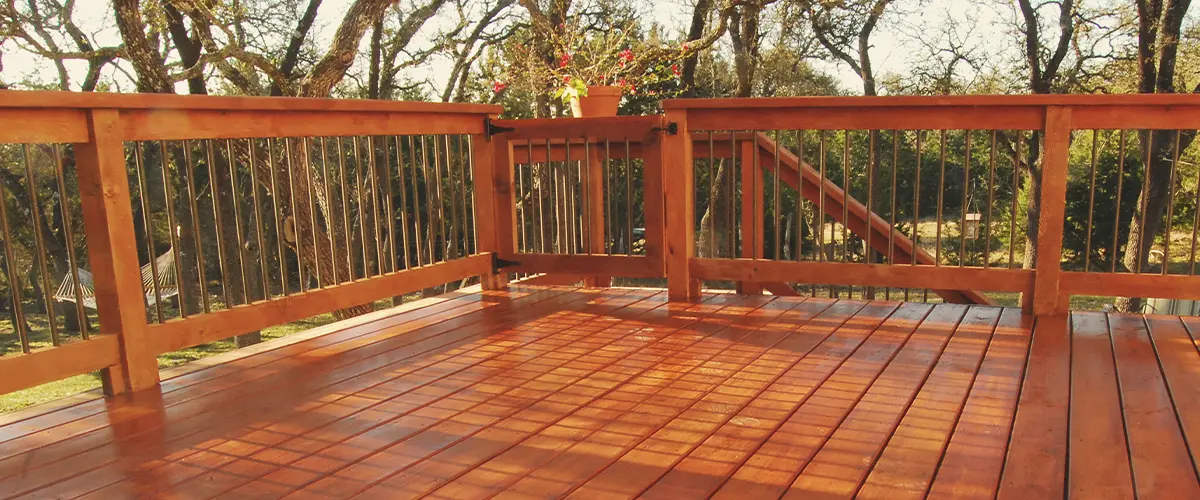 Deck posts that are buried in the ground is a problem we often find with older wooden decks. Even pressure-treated wood will rot and be damaged by water and insects if exposed, making your deck unsafe.
Replacing deck posts and constructing concrete footings or special footings costs $200-$400 per project. You'll need a different number of posts depending on the size and shape of your deck, which will themselves cost $100-$250 each, depending on quality and dimensions.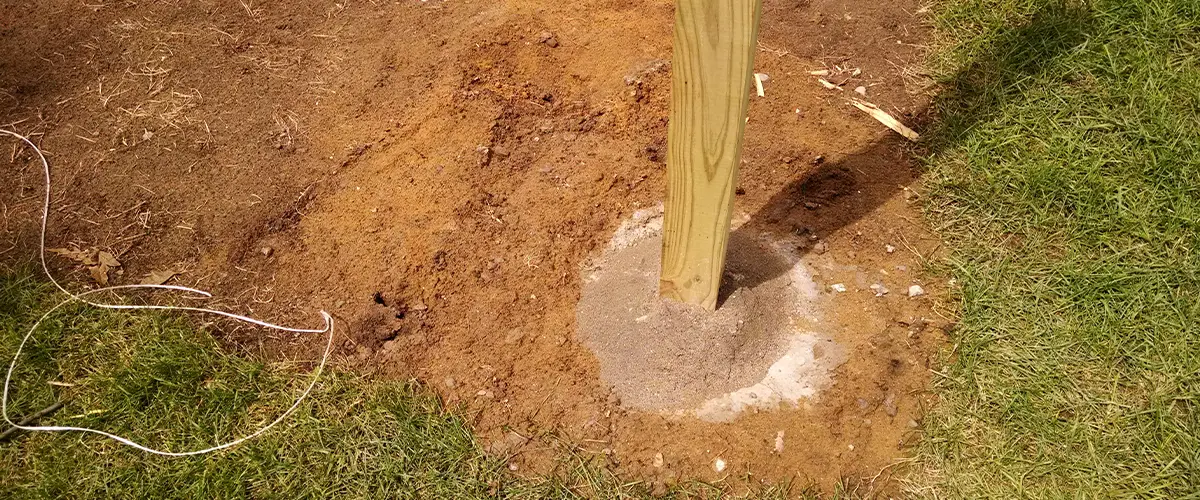 A set of functional stairs is critical to ensuring a hazard-free environment for everyone in the household, regardless of age. Handrails are not only required for older homeowners but may also be beneficial for others. In meeting various requirements, a wheelchair ramp pic could come in handy.
Wobbly stairs and handrails can be dangerous, so it's essential to take care of the problem as soon as possible. Keep in mind that replacing your stairs will come at a cost- anywhere from $500 for smaller repairs to $2,350 for an entirely new set of stairs.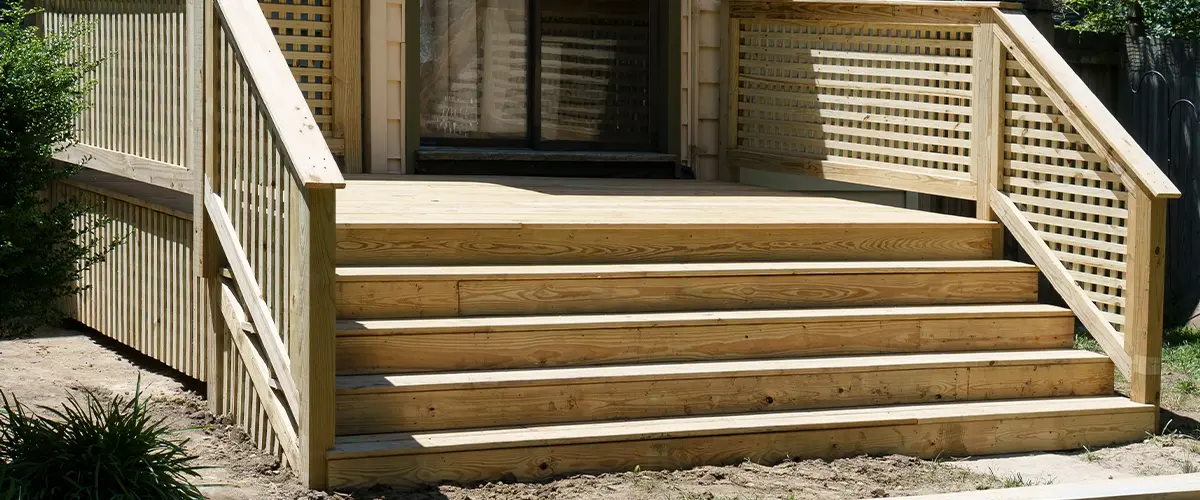 Repairs Of Extra Features
Your deck's pergola, awning, lights, and other extras will last longer if you keep them in good working condition. If your pergola is made of wood, you'll probably need to repair or replace the roof sooner or later because it's exposed to the elements.
Depending on the intensity of the damage, repairing a wood pergola could cost up to $2,000. In comparison, fixing some decking lights might only amount to a few hundred dollars.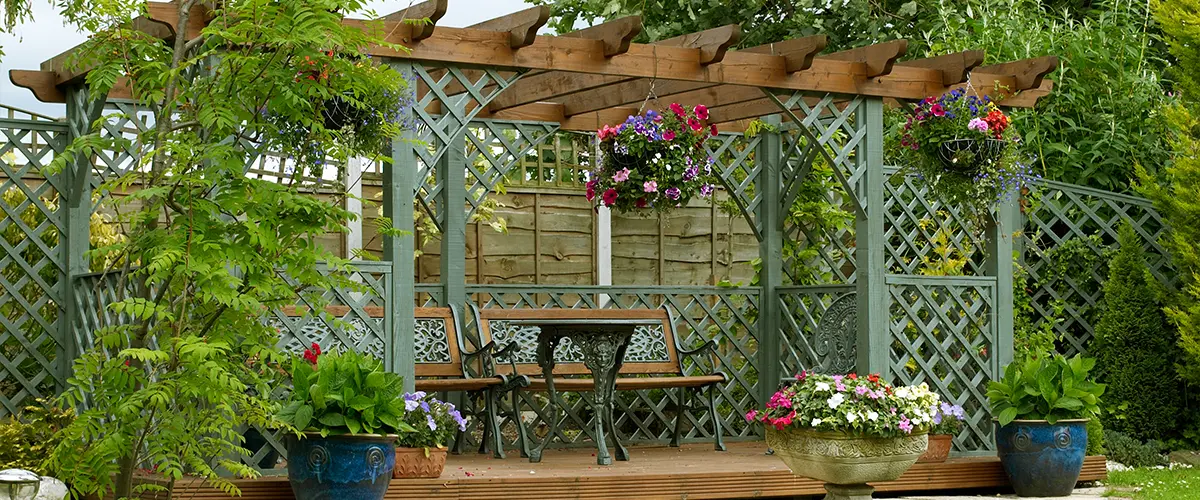 Tips To Follow When Budgeting For Your Deck Repair Cost In Lincoln
Homeowners who attempt to fix their deck's surface damage without addressing the more severe issue is a common mistake.
While some unattractive decking boards may not seem like a big deal, a rotted and unstable frame is much more important to focus on. If you want to keep your deck safe, any trace of rot must be quickly addressed. Structural safety should always come first, before worrying about aesthetics second.
Any home improvement project, such as building a deck, requires communication between you and your contractor.
By asking questions, you are not only ascertaining that they understand your vision but also gaining valuable knowledge about the process as a whole. Furthermore, inquiring demonstrates that you want the best result for your deck possible.
Even with our 20% breakage coverage, problems always crop up. For example, we might come across rotten railings or sunken concrete blocks.
Always anticipate making small changes to your project plan–it's a good backup measure and will ensure you stay on budget.
Get Full Transparency On Your Deck Repair Cost In Lincoln!
There's a lot of deck repair cost misinformation among Lincoln homeowners and contractors. Homeowners are mistakenly basing their expectations on bad data, while contractors don't know how to explain the costs correctly.
At Deck Bros, we are dedicated to providing our customers with the highest quality products and services.
We believe that it is our responsibility to educate our customers on the safety of their deck so that they can make informed decisions. We never want to skimp on making a deck stronger and more reliable, especially if it's ours.
We'll be available to talk throughout your entire project. You'll always be kept in the loop and you'll never have to worry about anything getting lost in the shuffle.
You'll also get:
Get The Most Advantageous Deck Repair Cost In Lincoln!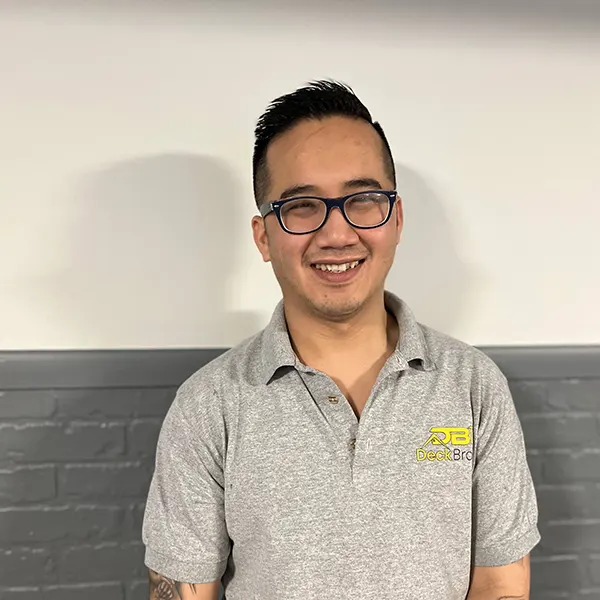 Request a free quote and let's discuss your deck repair cost in Lincoln! Or talk directly with Luan, the owner of Deck Bros, at (402) 369-5724 and see if we're the right fit.