Deck Repair Cost In Papillion - The Best Guide
The deck repair cost in Papillion is a concern many of our customers have, let's discuss it.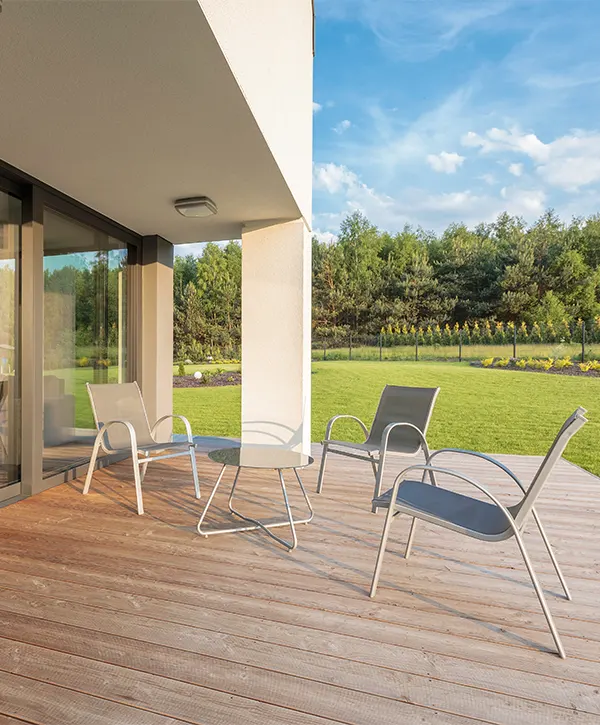 At Deck Bros, we aim to change that, which is why we focus on a straightforward process and honest pricing quotes for all of our deck owners.
And while the cost to repair a deck varies from project to project, we can still offer you a quick estimate to help you better understand what goes into your project and how much to budget to get a fully functional and safe outdoor space.
Let's discuss the deck repair cost in Papillion, and what impacts it.
A Deck Repair That Works In Your Favor
At Deck Bros, we want to offer increasingly good quality with each project we work on. After hundreds of decks built and even more decks reimagined, it's safe to say you'll receive top-notch service, but also more!
The Most Advantageous Deck Repair Cost In Papillion
A deck repairing project is all about making your deck safe again, but also bringing it back to its former glory. And while some contractors are saying you can't have them both, here at Deck Bros we make it happen.
You'll go through a quick and simple process where we uncover the most serious issues with your deck, but also what are your expectations from it in a few years. You'll hear our insights and you'll get to decide which is the best way to proceed with your deck construction.
We say this because sometimes, it's a better investment to replace your deck altogether than to repair an existing deck for another two years. Especially when the deck replacement cost is similar to repairing it.
We'll offer you a clear cost breakdown of everything that goes into your new deck, so you'll always be on top of things and you'll know where every penny is going.
Be sure to check out our deck repair offer if you live in Papillion and get your deck construction started today!
Case Study: A Deck Repair Cost in Omaha Metro
This was a large deck repair project in Omaha Metro area, more specifically, in Elkhorn. This project included:
Before
After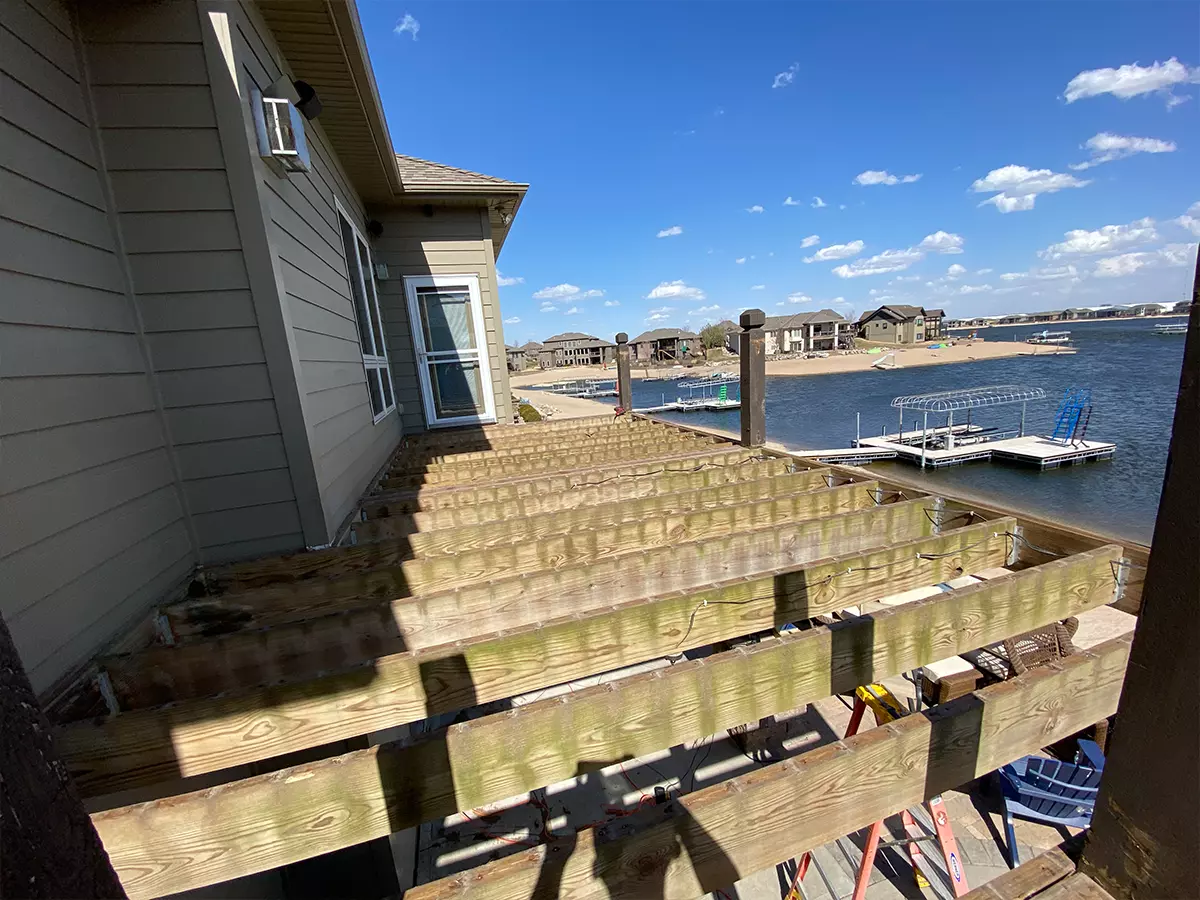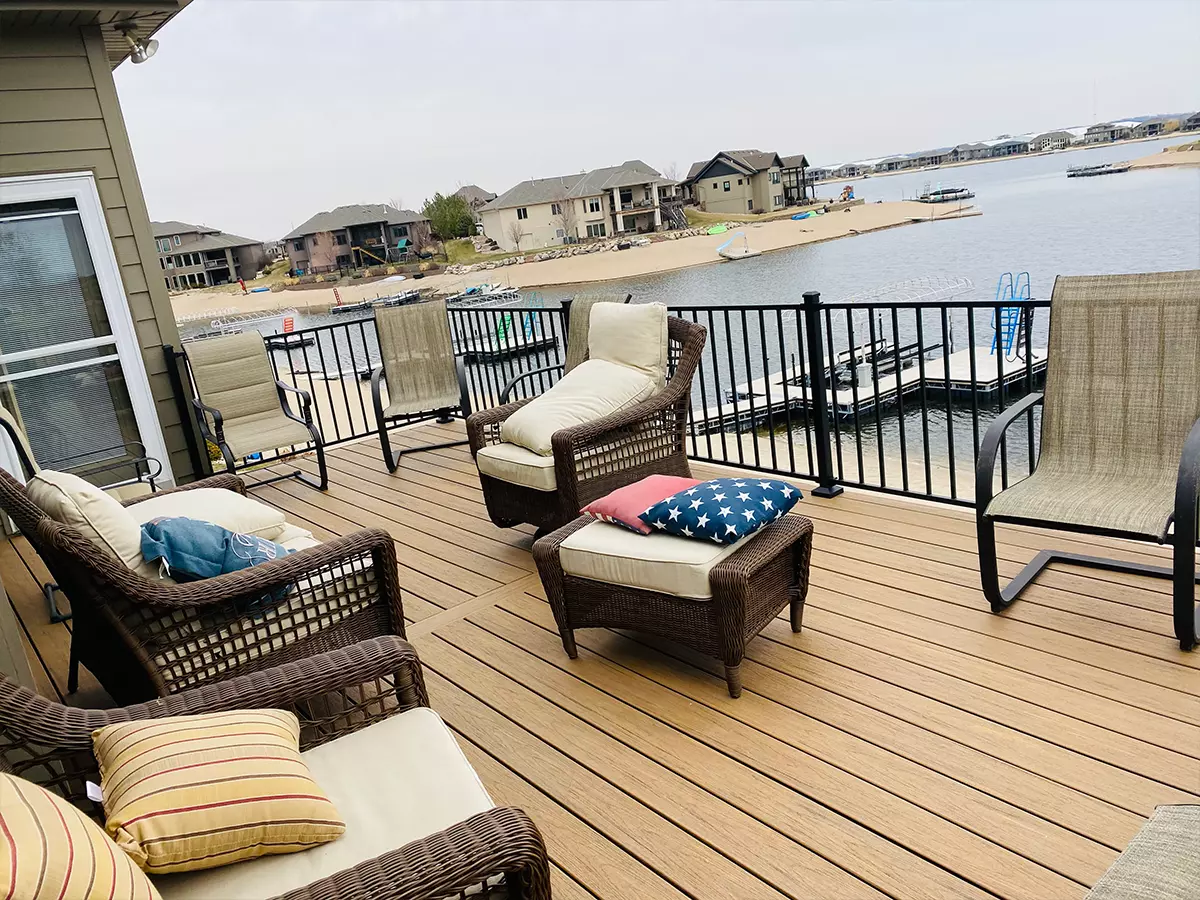 We quoted this deck repair project at $16,500, where the stairs alone came in at $7,000.
Our Customers Love Their Deck Bros Upgrades!
My husband and I are very pleased with our new deck. They were able to tear down and replace our deck in a very short time. They did an excellent job! 1 day for the tear down and 3 for the build. 
The workers were very courteous and professional. My neighbor who watched the whole process was impressed with the speed and skill that they used replacing our old deck. I would highly recommend Deck Bros if you need a deck repaired or replaced ! 
Consider Deck Bros one of the best companies I have ever worked with. I had my old deck taken down and a new deck designed and erected all in a period of six days. Luan the designer allowed changes throughout the 6 days. 
The crew was tremendous in their work assuring the work met all safety requirements as well as starting each morning and keeping grounds cleaned up each evening as well as keeping us informed of how the job was progressing. 
If ever need another deck would never consider another company but Deck Bros. They are the best.
Typical Deck Repair Cost In Papillion, NE
The cost of deck repair in Papillion will be determined by the extent of the damage and the kind of work required.
If you're just looking for a few boards to be replaced, the cost is likely to be far less than if you were attempting to repair an entire deck. However, the real issue might not be with a few boards, and might be with the frame of your deck. Naturally, replacing the deck frame is a more expensive endeavor, but surely one that'll pay off.
Let's see what are some common deck repairs and their associated cost.
Resurfacing A Wood Deck With Composite
Pressure treated wood and cedar are two of the most popular decking materials. Pressure treated lumber is inexpensive, looks like natural wood, and can be refinished multiple times. Cedar is a little more expensive, but it has a great color and will give your outdoor space a natural appearance.
However, wood materials show wear and tear very quickly and will require constant maintenance throughout their life.
Replacing wood decking with composite costs around $15k. It includes tearing down the old decking surface, the cost of the composite decking materials, and the labor cost of installing the new decking.
Here at Deck Bros, we're using medium-to-high quality TimberTech decking, which typically cost between $60.00 to $70.00 per square foot. Depending on your needs and budget, we can choose a different product.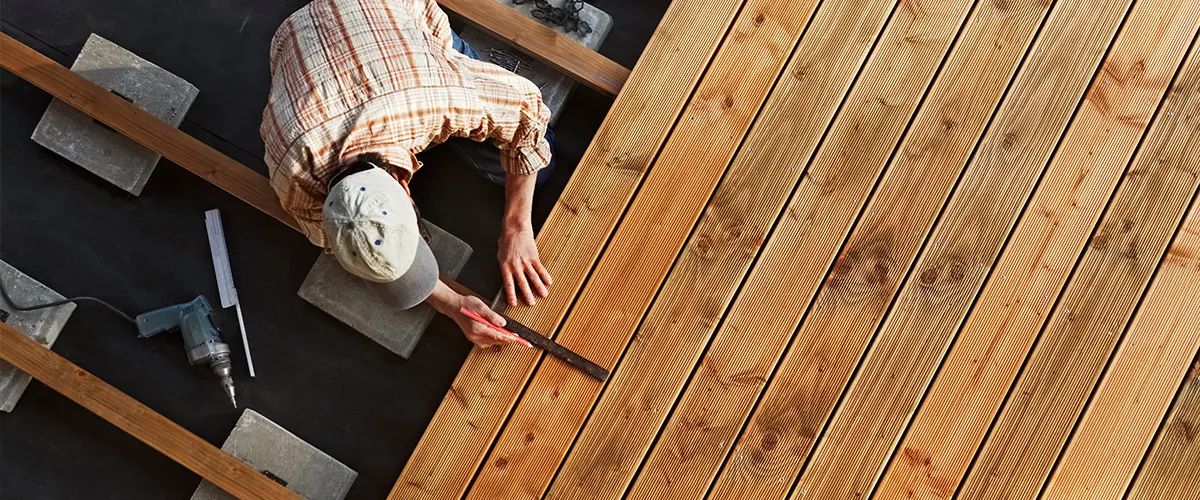 If you don't want composite decking yet, and you still want to try different wood materials, here are most of your options. The cost of the materials themselves vary depending on the supplier and their markup, but the installation cost should be somewhat similar.
For all elevated decks, railings are mandatory. And even if you don't have a deck with two levels, railings really finish the look of a deck and make it look better.
Metal rails are durable, resistant, won't rot, are immune to pests damage, and match very well with most color schemes. They ensure 100% safety for you and your loved ones.
Our favorites are Westbury railings, the best aluminum railing brand on the market. They cost around $60.00 per linear foot for materials.
Composite railings have a very similar price as metal railings, which begs the question, why not spend a few more dollars for a much better product that'll last forever?
The average cost to install composite deck railing is around $30-$60 per linear foot, and the 6 foot long railing from TimberTech costs around $180.
Wood railings are less and less popular. When our customers hear the benefits of metal rails, they immediately change their mind and choose the safest, more comfortable option.
The average cost to install wood railings is around $20 to $35 per linear foot. If you want custom-made railings, you'll also have to pay a carpenter.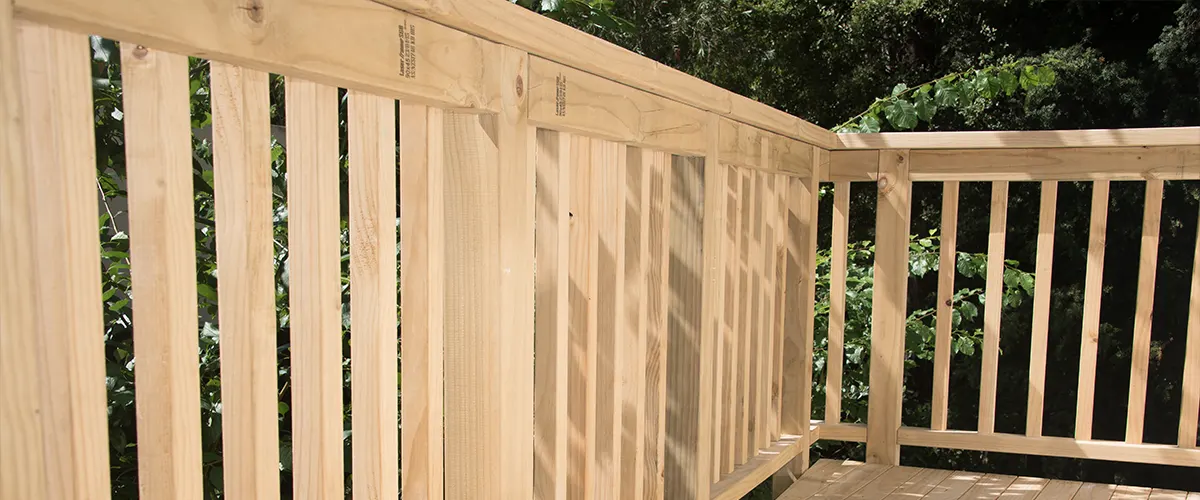 With older wood decks, the most common issue we find is that the deck posts are buried right in the ground. Even with pressure treated wood that's ground rated, buried posts are susceptible to water damage, rot, and insects. This will damage the structural integrity of your deck and your safety.
Replacing deck posts and installing concrete footings or special footings cost between $200 and $400 each. Depending on the size and shape of your deck, you'll need a different number of posts.
Stairs need to be fully functional to avoid any trip hazard and to create a safe space for everyone, no matter the age. Handrails are a must not just for older homeowners, and a wheelchair ramp could be a great addition to accommodate all needs.
The moment your stairs or handrails become wobbly, address the situation as soon as possible. Depending on the material, replacing stairs will cost you between $440 to $1,350 for the most common deck stair projects.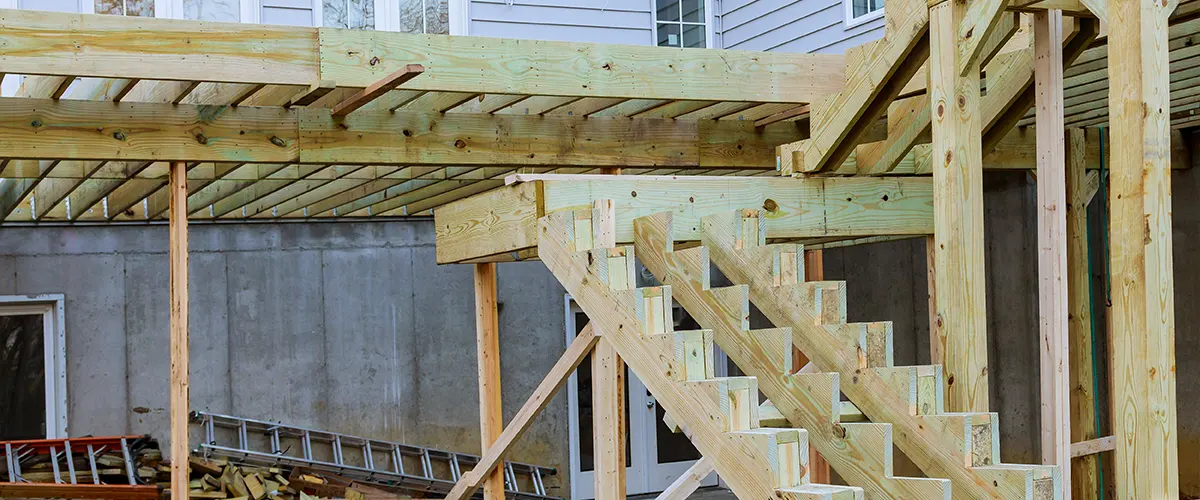 Repairs Of Extra Features
Pergolas, awnings, lighting, and other extra features on your deck will also need to be kept in a perfect condition if you want them to last. If you have a wood pergola, sooner or later you'll have to repair the wooden roof, as this is constantly exposed to the elements.
Depending on the severity of the damage, repairing a wood pergola might cost up to $2,000, but replacing some decking lights may only set you back a few hundred dollars.
Tips For Your Deck Repair Cost In Papillion
One of the most common things we're seeing with our customers is how they choose to repair superficial damage on their decks instead of fixing the real problem. Some old-looking decking boards are not always a cause of concern, but a rotten and wobbly frame are. Instead of repairing to improve aesthetics, try and make your deck safe first.
As with any home improvement project, asking your contractor questions is one of the best things you can do. This helps your deck builder understand your needs and expectations better, and it also helps you to understand the entire process. Besides being helpful in general, asking questions is also a way of saying you're fully committed and you want to get the best deck ever.
Although we always have a 20% breakage coverage here at Deck Bros, you never know where unexpected issues come from. We might find the railing is rotten, that the concrete blocks have sunk, or you've just changed your mind regarding a decking material and you want to change it.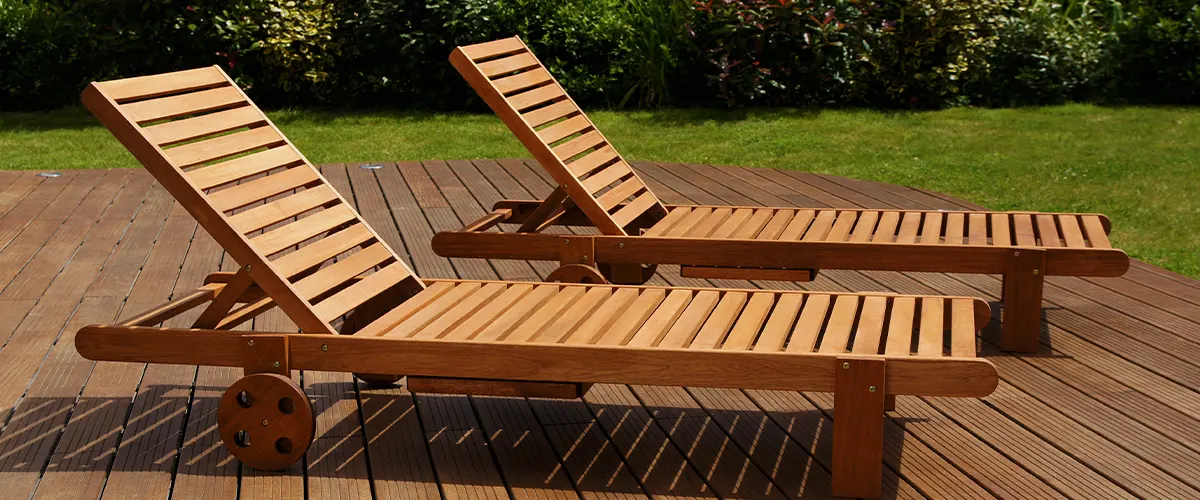 Get Full Transparency On Your Deck Repair Cost In Papillion!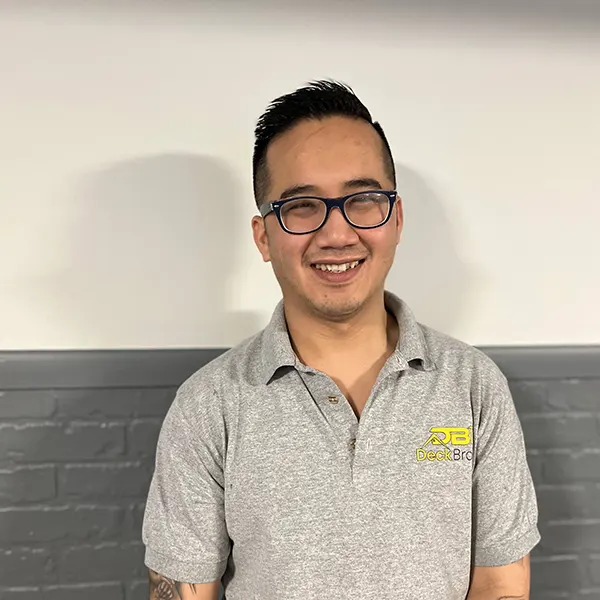 When it comes to deck repair cost in Papillion, we're seeing a lot of confusion among both homeowners and contractors. Homeowners set the wrong expectations based on wrong information, and contractors don't know how to communicate.
Here at Deck Bros, we understand that working on your home can get stressful. Which is why we're at your disposal constantly during your entire project. You'll have all the answers you need and you'll be on top of everything at all times. 
We have the best deck repair cost in Papillion, and it comes along a simple and fast deck repairing process, and more:
Get The Most Advantageous Deck Repair Cost In Omaha!
Request a free quote and let's discuss your deck repair cost in Papillion! Or talk directly with Luan, the owner of Deck Bros, at (402) 369-5724 and see if we're the right fit.