The Best Deck Repair Cost In Valley, NE
Interested in finding the real deck repair cost in Valley, NE? Get it right from your local pros!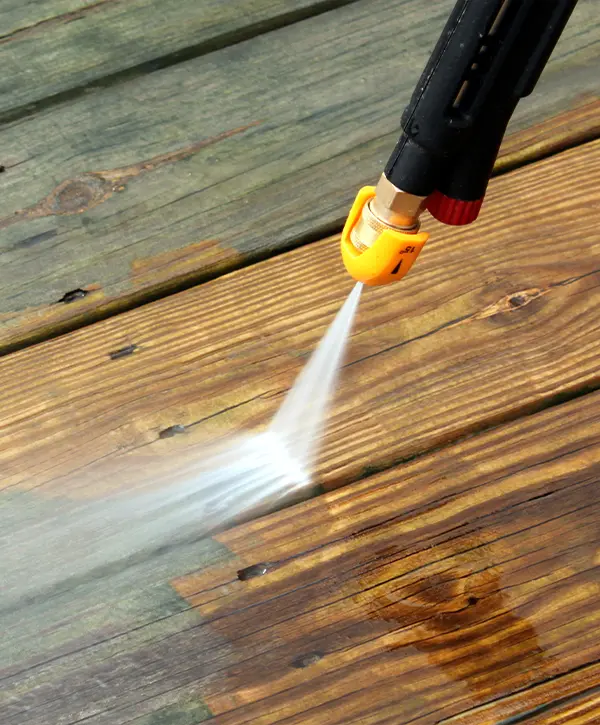 If you're looking to get the best deck repair cost in Valley, NE, Deck Bros is just the right fit that'll offer you world-class quality for a sensible price.
With us, you're getting a transparent pricing quote based on your choice of materials and the actual scope of work that needs to be done. Our experts ensure you're getting a top-quality repair!
But besides a thorough repair, you'll also enjoy the many perks of working with a professional deck builder!
Get Honest And Upfront Deck Repair Prices
At Deck Bros, we pride ourselves on superior quality for every deck project and are continuously working to exceed your expectations. We take no shortcuts, and we're devoted to perfectionism and 100% reliability.
This is what makes Deck Bros your best choice:
A Reliable Deck Repair That'll Uplift Your Outdoors
At Deck Bros, repairing a deck doesn't mean sacrificing its beauty for more safety. Our deck repair services gets you your deck restored to peak condition with the assurance of both safety and curb appeal.
Get ready to experience a swift and effortless process where we will pinpoint the major issues with your deck, as well as what you want it to look like in the upcoming years. You'll be presented with plenty of chances for us to express our ideas and select which option is most fitting for you.
Generally, replacing an aging deck costs the same as repairing it. Nonetheless, we often suggest our clients replace their decks entirely so they won't have to stress over another round of repairs in a few year's time.
Here at Deck Bros, we offer professional deck building and deck repair services for all homeowners in Valley, NE. Check out our offer and get the best deal in town!
Here's What Homeowners Say About Having Us On Their Deck Repair Project
My husband and I are very pleased with our new deck. They were able to tear down and replace our deck in a very short time. They did an excellent job! 1 day for the tear down and 3 for the build. 
The workers were very courteous and professional. My neighbor who watched the whole process was impressed with the speed and skill that they used replacing our old deck. I would highly recommend Deck Bros if you need a deck repaired or replaced ! 
Consider Deck Bros one of the best companies I have ever worked with. I had my old deck taken down and a new deck designed and erected all in a period of six days. Luan the designer allowed changes throughout the 6 days. 
The crew was tremendous in their work assuring the work met all safety requirements as well as starting each morning and keeping grounds cleaned up each evening as well as keeping us informed of how the job was progressing. 
If ever need another deck would never consider another company but Deck Bros. They are the best.
Typical Deck Repair Cost In Valley, NE
To accurately determine the total cost of repairing your deck in Valley, it is important to assess the degree of damage and identify all necessary repairs.
If you're only seeking to replace a few boards, the cost will be substantially less than if you wanted to restore your entire deck. However, it may not be just those few boards creating issues; the problem could be with your deck's frame.
Replacing this framework is more expensive initially but can save money and time later down the line. Therefore, it is ultimately worth investing in!
If you're considering a wood deck replacement with composite, the cost of your project can reach up to $15,000. Once new railings and resurfacing stairs are factored in, the price tag rises dramatically to more than $20,000!
Let's examine some of the most frequent deck repairs and how much they'll cost.
Resurfacing A Wood Deck With Composite
Installing composite decking, which includes the dismantling and discarding of your old wood surface as well as hiring a specialist to do the job, will cost an average homeowner approximately $15,000.
We're using medium-to-high-grade TimberTech decking, which costs between $60 and $70 per square foot. We may select a different product depending on your demands and budget.
When it comes to choosing the best wood materials for your outdoor deck, you have many options that come with their own average costs per square foot. It's important to keep in mind these prices may vary based on vendor and markups, but the installation fees usually stay relatively similar.
Here are some of your most viable wood material choices:
Here at Deck Bros, we're fans of TimberTech decking. These are great, quality boards that come in a wide variety of colors and styles. The medium-to-high type that we're using typically cost between $60.00 to $70.00 per square foot.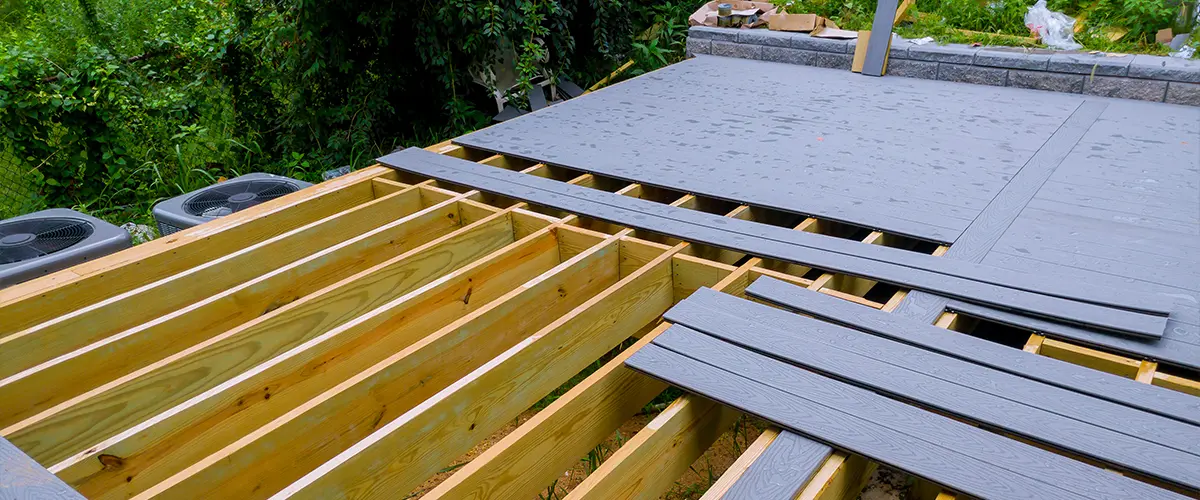 If your deck is old, its rails will probably be made of wood and have become eroded by the elements over time. This can drastically reduce their functionality, appearance, and most importantly safety; thus requiring replacement if you wish to maintain a safe outdoor area.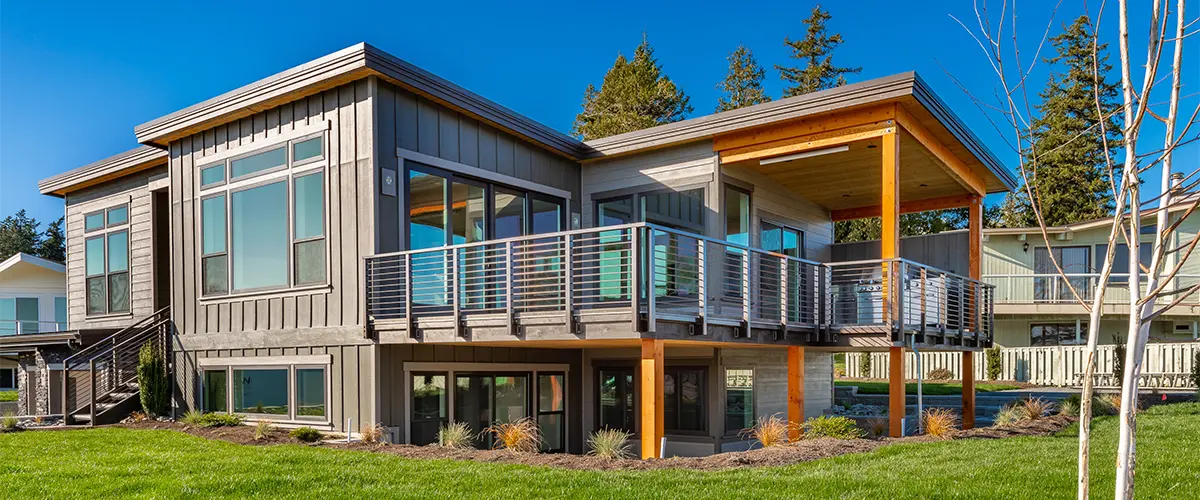 One of the most common issues we spot in aged wooden decks is that their posts are embedded below ground. Even pressure-treated wood can decompose and become damaged by water and bugs if it's buried – which drastically diminishes your deck's stability.
Replacing deck posts and installing concrete footings or special footings range in price from $200 to $400 each. The number of required posts depends on the size and shape of your deck; these pieces will cost you anywhere from a hundred dollars apiece up to two-fifty for superior quality materials.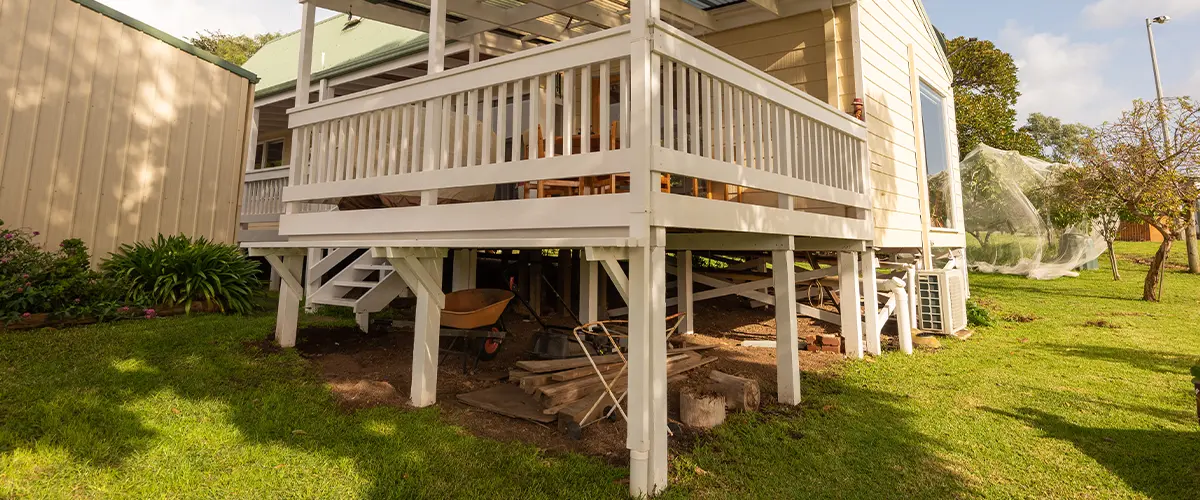 To ensure a secure atmosphere for all, stairways must be completely functional. Handrails are necessary not only for older adults but also for those of all ages and abilities, while wheelchair ramps may help meet various safety regulations.
If your stairs or handrails begin to wobble, you must take action quickly. Replacing the stairs can be expensive; varying from $500 for basic repairs to a hefty sum of up to $2,350 for broad staircases. Therefore, paying attention and investing in regular maintenance will help avoid any costly replacements down the line!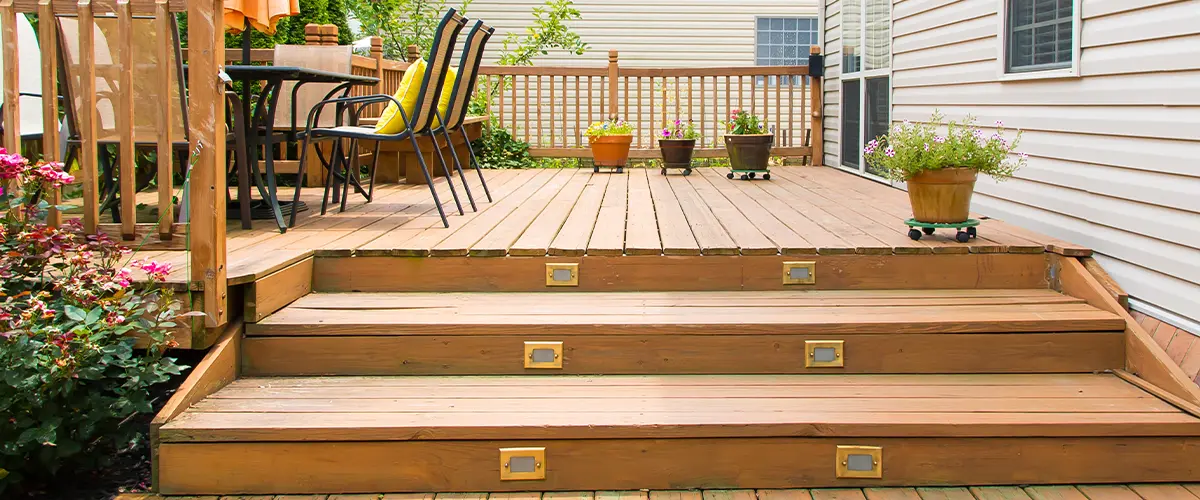 Repairs Of Extra Features
To ensure your deck is in top condition for years to come, make sure you keep all of the extras such as pergolas, awnings, and lights running smoothly. For wooden structures like pergola roofs specifically exposed to weather elements over time, regular maintenance will be necessary.
The price of repairing a wood pergola can be quite expensive, reaching up to $2,000 depending on the damage. On the other hand, changing out some decking lights might just set you back a few hundred dollars.
Tips To Follow When Budgeting For Your Deck Repair Cost In Valley
A common mistake homeowners do when undertaking a deck repair project is that they choose to fix the superficial damage on their decks, ignoring the more severe problems.
If your deck has a rotten and weak foundation, all other issues become irrelevant. To keep your outdoor living space secure, you must swiftly address any signs of rot. Structural integrity should be your highest priority—concern for appearances comes secondary to safety measures.
When constructing a deck, the same concept applies to any other home improvement project: you must ask your contractor questions! This way, they can comprehend what you're looking for and provide insight into the construction process. Asking inquiries also demonstrates that obtaining an extraordinary outcome is something that you take seriously.
With our 20% breakage coverage, you may still encounter unforeseen issues. Maybe the railing is rotted or concrete blocks have settled into place. Or maybe your mind has changed about a decking material and requires an amendment to the plan?
Budgetary constraints should not blindside you during this process – rather it's wise to always consider setting aside extra funds for contingencies like these that could arise along the way!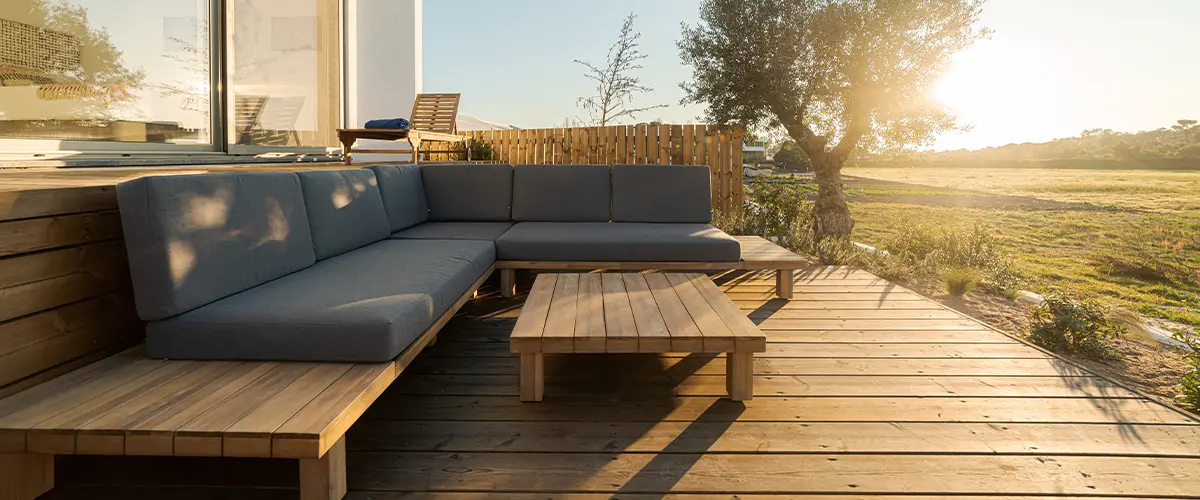 Get Full Transparency On Your Deck Repair Cost In Valley!
It's quite common for homeowners and contractors in Valley to be unsure of the true cost of deck repair. Without access to accurate information, both parties draw conclusions from inaccurate data, leaving them unable to accurately explain or comprehend what is required financially.
At Deck Bros, we strive for the highest quality of excellence. We want to provide you with a comprehensive inspection of your deck so that you can make an informed decision about its safety.
We provide the most cost-effective deck repair in Valley. It comes with a simple and quick deck repairing process, but also:
Get The Best Deck Repair Company In Valley, NE, On Your Project Today!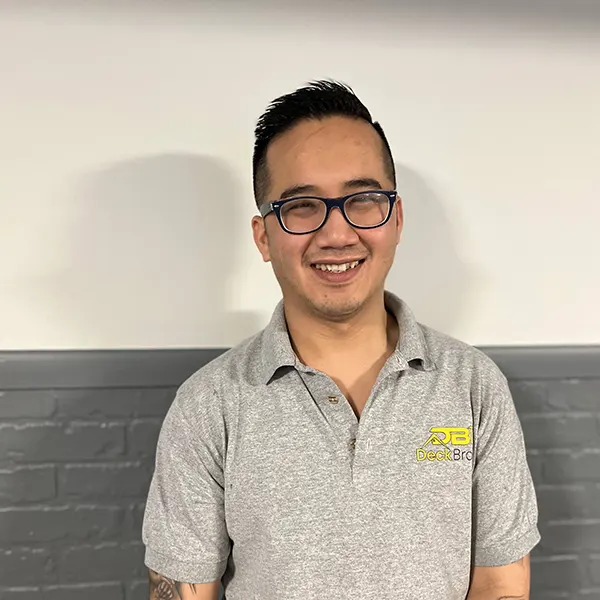 Request a free quote and let's discuss your deck repair cost in Valley! Or talk directly with Luan, the owner of Deck Bros, at (402) 369-5724 and see if we're the right fit.