Power Wash And Stain Deck Cost: What Aspects Influence The Price In 2022
Curious if this year's maintenance costs of your deck changed? Find out the easy way!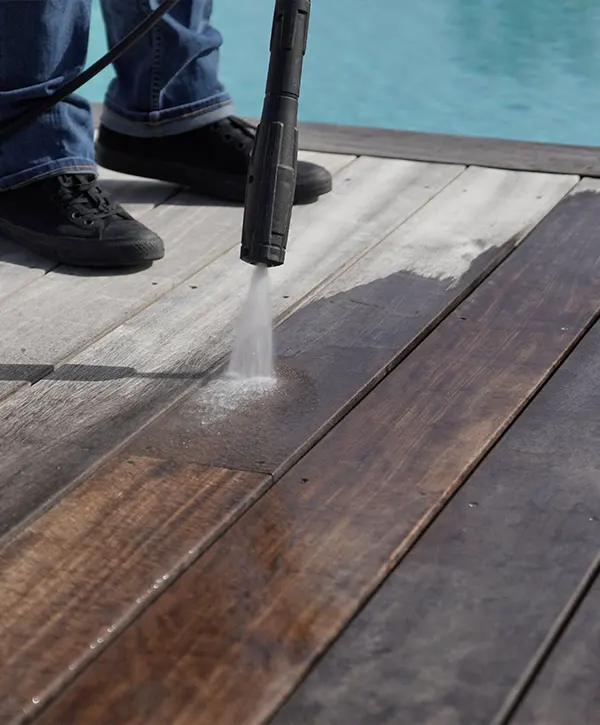 As a homeowner, you may be wondering how much power wash and stain deck cost this year. A few factors can influence the price, such as the size of your deck and the type of stain you select.
In this blog post, we'll break down everything you need to know about power washing and staining your deck in 2022. By the end, you'll have a better idea of what to expect regarding pricing. So let's get started!
The Benefits Of Power Washing And Staining
There are many benefits to pressure washing and staining a deck. First of all, pressure washing can remove built-up dirt, grime, and moss from your deck. This will help protect the wood from rotting and decaying. Staining will keep your deck looking new for years to come.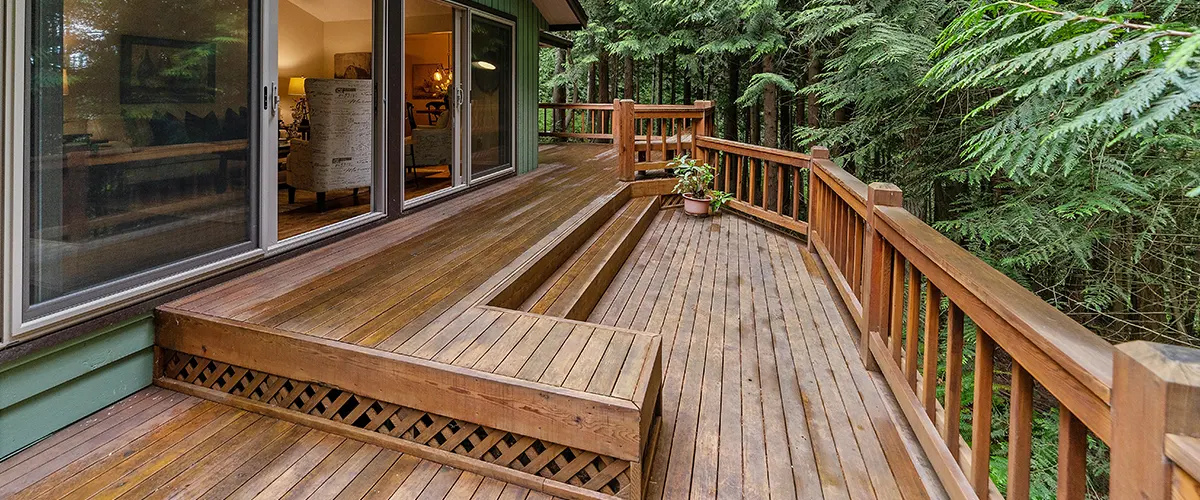 The Process Of Power Washing And Staining
The washing and staining process typically involves the following steps:
The first step in power-washing decking is a power wash that cleanses dirt and other substances from your deck's surface. A power washer can remove grime without damaging the wood beneath it, so you don't have to sand or strip the deck before washing it.
You'll need to apply a pressure washer solution to start the washing, then use a nozzle attachment with an adjustable spray pattern for cleaning your deck with different water pressure levels.
After power washing, your deck rinses off all traces of the detergent used by squeezing out any excess water left on the surface using a sponge mop or squeegee. It will take one week for most decks to dry completely after being power-washed.
Once the deck is clean, you can begin to stain it. Deck stains come in various colors that will enhance the natural wood grain on your deck and protect it from weathering and UV damage.
Applying a stain is a two-step process: the first coat is called the "preparation coat" and should be applied liberally. The second coat, or "finish coat," should be thinned down to absorb it into the wood more easily.
Our Customers Love Their Deck Bros Upgrades!
My husband and I are very pleased with our new deck. They were able to tear down and replace our deck in a very short time. They did an excellent job! 1 day for the tear down and 3 for the build. 
The workers were very courteous and professional. My neighbor who watched the whole process was impressed with the speed and skill that they used replacing our old deck. I would highly recommend Deck Bros if you need a deck repaired or replaced ! 
Consider Deck Bros one of the best companies I have ever worked with. I had my old deck taken down and a new deck designed and erected all in a period of six days. Luan the designer allowed changes throughout the 6 days. 
The crew was tremendous in their work assuring the work met all safety requirements as well as starting each morning and keeping grounds cleaned up each evening as well as keeping us informed of how the job was progressing. 
If ever need another deck would never consider another company but Deck Bros. They are the best.
How Long Will It Take To Complete The Project?
The power washing and staining process typically takes two to three days to complete, depending on the size and complexity of your deck. If you're hiring a professional, be sure to ask how long the project will take so you can plan accordingly.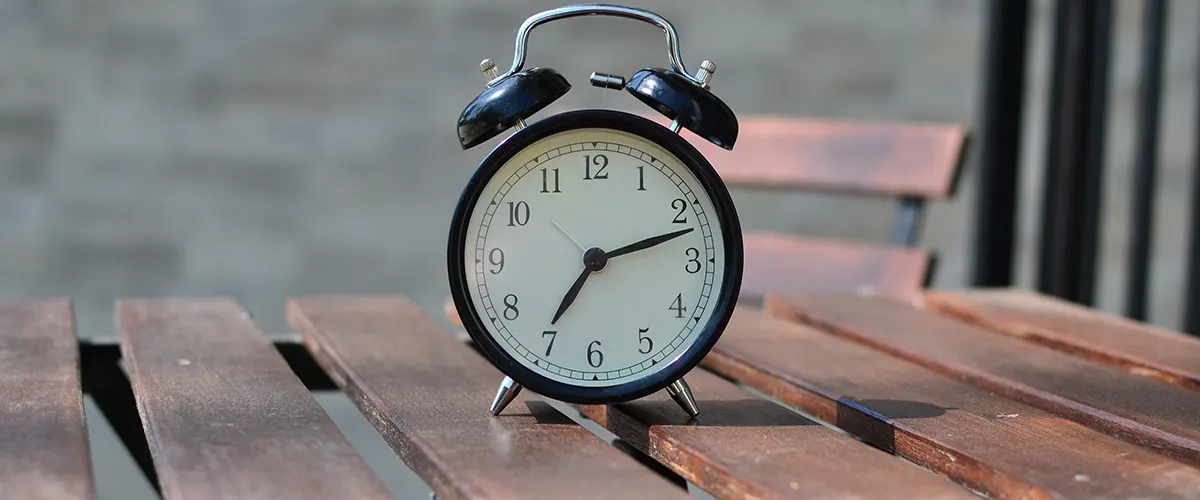 Power washing your deck can be messy, so it is important to take some preparatory steps before beginning the work.
Remove And Clean Every Part Of Your Deck's Square Foot
The first step is to remove all furniture and belongings from the deck. This includes grills, chairs, tables, and any other items that may be in the way.
The second step is to ensure that the deck is free of leaves and other debris. This can be done by sweeping or raking the surface of the deck.
The final step is to power wash the deck. You can do that using a power washer or a garden hose. Be sure to use the appropriate nozzle for the job, and take care not to damage the deck's surface with too much pressure.
Once the power washing is complete, it is time to stain the deck. You can use a brush, roller, or sprayer to do it. Be sure to follow the directions on the stain carefully, and allow enough time for the deck to dry completely before using it again.
Several types of staining are available, including oil-based, water-based, and deck paint. Which type you choose will depend on your needs and preferences.
Oil-based stains are the traditional type of stain, and they offer the best protection against weathering and fading. However, they can be difficult to apply and clean up, and they can also be toxic.
Water-based stains are easier to apply than oil-based stains, and they are non-toxic. However, they don't last as long as oil-based paints, and they may not be as resistant to fading.
Deck paint is a coating you can apply on the deck's surface. It is available in both water-based and oil-based formulas, and it offers good protection against weathering and fading. However, it can be challenging to apply correctly, and you may need to refresh it every few years.
Solid Deck Stain vs. Semi Transparent Deck Stain
A solid deck stain is a type of wood stain that penetrates the surface of the wood, whereas a semi-transparent stain allows some of the natural color and grain of the wood to show through. A solid deck stain is less likely to fade or chip than a semitransparent one, and it will also give your deck more protection from moisture and UV rays.
DIY vs. Professional work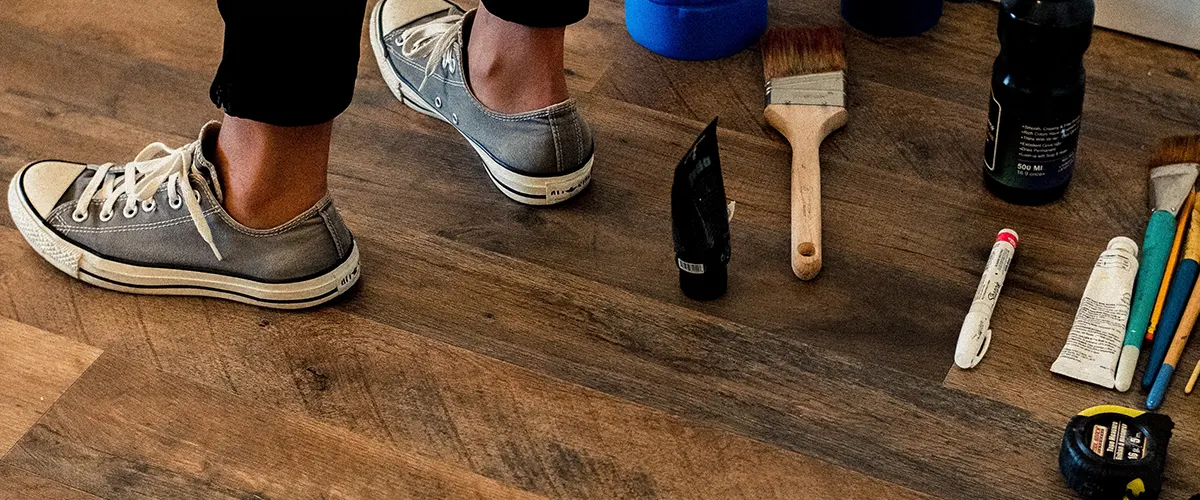 If you're doing the pressure washing and staining yourself, read up on the process and take your time. It can be tricky to get everything just right, and if you don't have any experience, it might be wise to hire deck-staining professionals.
They will have the experience and expertise to get the job done quickly and efficiently, but they'll also have the necessary equipment, such as a power washer and deck stain. Experts will have the experience and equipment required to get the job done safely and correctly.
The cost of hiring a professional will vary depending on the size of the deck and the extent of the work that needs to be done. The labor cost to stain a deck ranges from $0.50-to $4.00 per square foot, depending on your location.
What To Look For In A Deck Contractor?
When looking for a contractor to stain your deck, ask for references and read online reviews. You should also get a quote in writing before starting the project. It is essential to compare prices and ask questions about the process to know what to expect.
Be sure to ask the contractor about their experience with staining decks, and be sure to read the fine print on any contracts before signing them. Ask about insurance and liability coverage in case of any accidents and get a written guarantee. The guarantee will ensure that the contractor's team will complete the work to your satisfaction.
Power Wash And Stain Deck Cost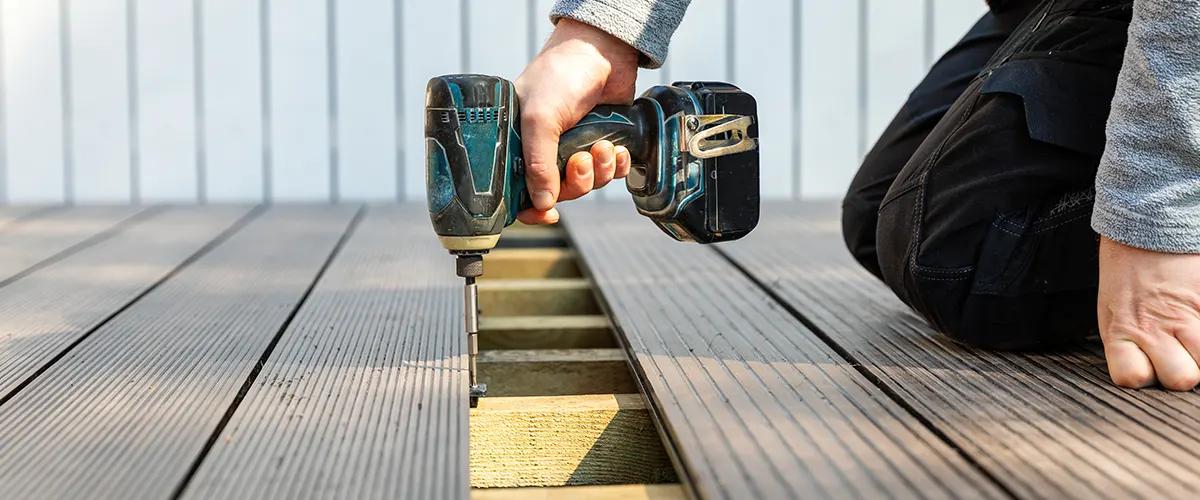 Cost For Power Washer Hire
If you don't have your power washer, you can rent one from various businesses. Prices for power washer rentals range from $25-$75 per day, depending on the size and power of the machine. If you need to rent one for longer than a day, the cost will be higher.
Power washing and staining a deck is a great way to improve the look of your home and increase its value. The process is relatively simple, and it usually takes just a few days.
The cost of power washing and staining a deck will vary depending on the size of your deck, the type of stain you're using, and whether you're doing the work yourself or hiring a professional.
You should also know what to look for when looking for someone reputable who has experience in power washing decks so that they don't end up damaging your property.
Be sure to prepare for the work by removing any damaged items from the deck, and make sure you select a contractor who has experience with this type of project.
Thanks for reading! If you have any questions about power washing or staining your deck, please don't hesitate to contact DeckBros. We would be more than happy to help!
Get The Most Advantageous Deck Maintenance Cost In Omaha!
Request a free quote and let's discuss your deck maintenance cost in Omaha Metro! Or talk directly with Luan, the owner of Deck Bros, at (402) 369-5724 and see if we're the right fit.