Deck Building And Replacement
Expand Your Entertaining Space At Home With A Custom Built Deck Inspired By Your Lifestyle
100% Satisfaction Every Time
Licensed, Bonded, and Insured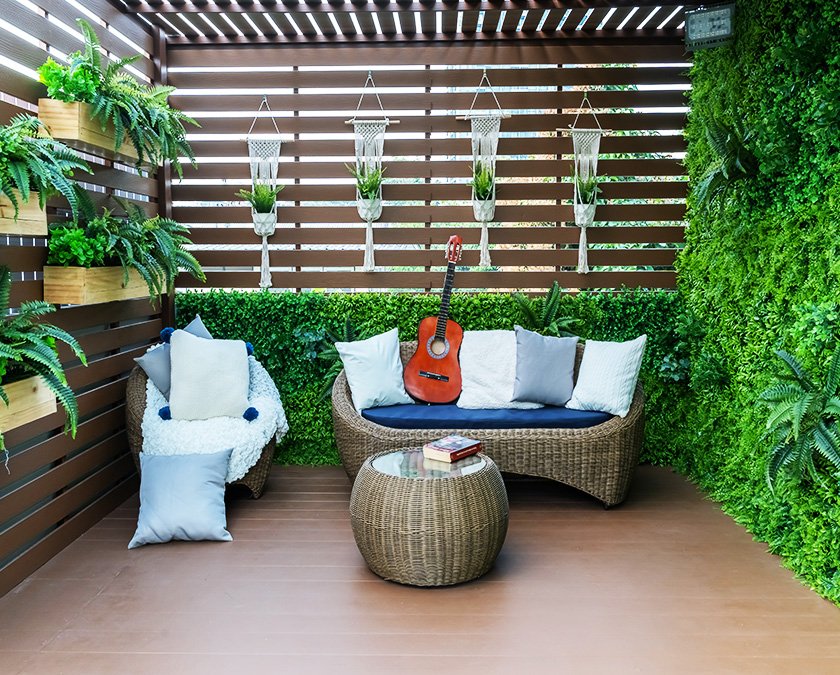 High-Quality Materials For Unlimited Experiences
Outdoor living enthusiasts know that a beautiful deck can make your time at home memorable. You can use it in so many ways and design it to fit your home's style.
Whether you're going for wood or composite, a deck gives your home aesthetic appeal and helps you make the most of your property.
A composite deck, however, brings increased durability in time and close to zero maintenance, which is why a majority of our work is replacing wooden decks with composite decks.
With a 30-year warranty, composite decks are the perfect choice if you want to get top value for every dollar spent.
Common deck upgrades include:
From An Unused Backyard To Entertaining Outdoors In Style
We've all experienced what it means to spend time at home out of necessity. And with that, we learned that having a favorable home environment is essential to a comfortable and secure way of living, no matter what comes our way.
If you have a backyard that's unused, turning it into a place of relaxation is an upgrade that will add tremendous value to your home and your life.
Imagine stepping outside on your deck to take a break from work, or entertaining your friends over the weekend on your pool deck.
A welcoming outdoor space can be the secret ingredient that makes all the difference between spending quality time at home or being trapped inside, watching TV.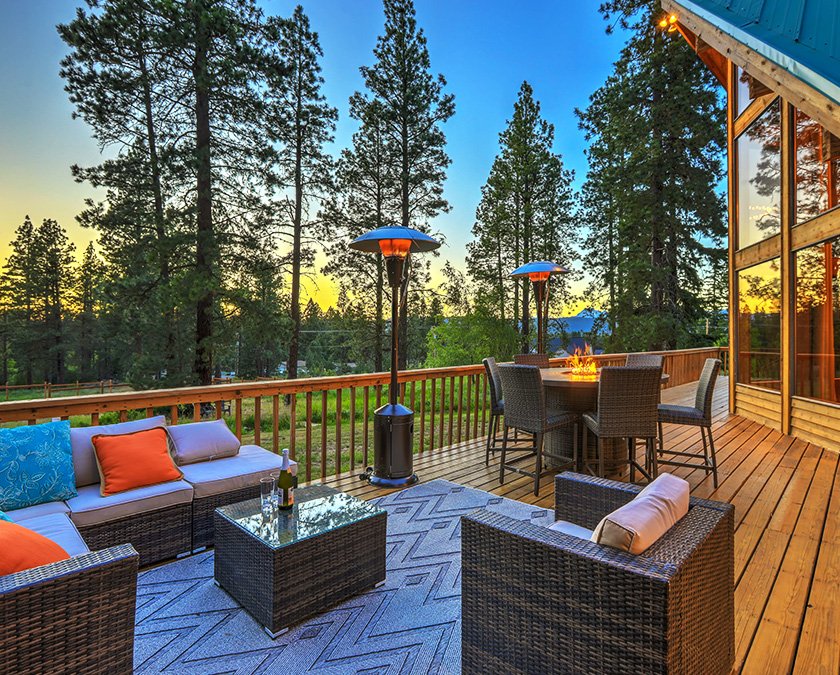 If you're already planning for a delicious dinner or a barbeque in your backyard, then a stylish and inviting deck is a must-have. We can help you create the perfect one.

Get in touch with us so we can talk about your project. We'll have a phone consultation to discuss your vision for your deck and see how we can help you bring it to life.

Once the design is approved and materials are on-site, we'll proceed with building your deck. We'll work tirelessly and won't stop until everything is perfect and you are fully satisfied with the end result.

Get ready to spend more quality time at home and relax whenever you want. Enjoy the outdoors from the comfort and privacy of your deck and have everyone join in on the relaxation.
Deck Building And Replacement Prices
No matter how complex your vision is, we want to make sure you get exactly what you want. From pressure treated wood decks to composite decks with metal railings, we can do it all. We offer unlimited consultation and will be with you throughout the process.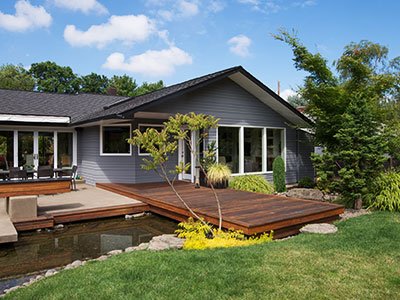 A 12x12 treated wood deck, including wood railings and small wood stairs.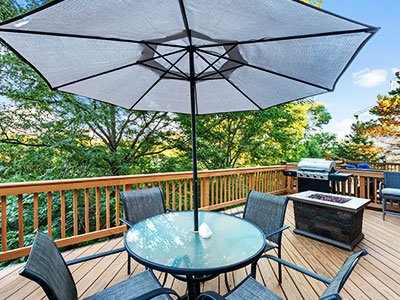 A 20x12 composite deck, including aluminum railings, fascia wrapping, and a set of stairs.
A 16x20 high-end composite deck, including top of the line aluminum railings, wood fascia wrapping, stair wrapping, small wood landing, bar railings, and lifetime warranty on decking material.
*The prices above are averages and may change depending on the total square footage of your new deck and your choice of decking materials, finishes, and upgrades. You'll receive an exact quote for your unique deck after the on-site consultation.
Licensed, Insured, and Bonded
100% Satisfaction Guaranteed
Over 30 Years of Experience in Carpentry
Here's What Our Customers Say…
Our goal is to deliver outstanding, long-lasting results, so we work hard to make sure every one of our customers is happy. We live by the mantra "100% satisfaction guaranteed." We will not stop until you are happy. ​
We had Deck Bros tear down and rebuild a deck for us.
They did a very good job, efficiently quick and very reasonably priced.
They had to match up with our lower deck. It looks great!
Deck Bros just completed a 10×10 deck for my pool. They were on time and did it all in one day.
They did everything I asked for including a gate. Very professional and it looks great! Their price was the best Out of all of the estimates I had gotten. I
would definitely recommend them to anyone that is looking to have a deck built and would use them again!
Called to inquire about a 10 x 10 above ground pool deck. Luan is very personable and told me what he could do at a reasonable cost.
When he came over to measure he had forgotten stairs in quote but said that was his fault. Had great communication and started quick.
Very happy with outcome. Very professional.
Make Your Home More Inviting With A New Deck Perfect For All Your Outdoor Plans