Do you want to know the deck building codes in Omaha, but you don't want to read through their entire website or the international building code PDF docs to find out? You're not alone.
Many homeowners around here ask us questions about the deck building codes, what they should be aware of, and if they can somehow work without permits.
We value thorough communication and responsive customer service, so we want to discuss building permits necessary for deck building, codes and regulations, fees, and other legal aspects of your next project.
Let's begin.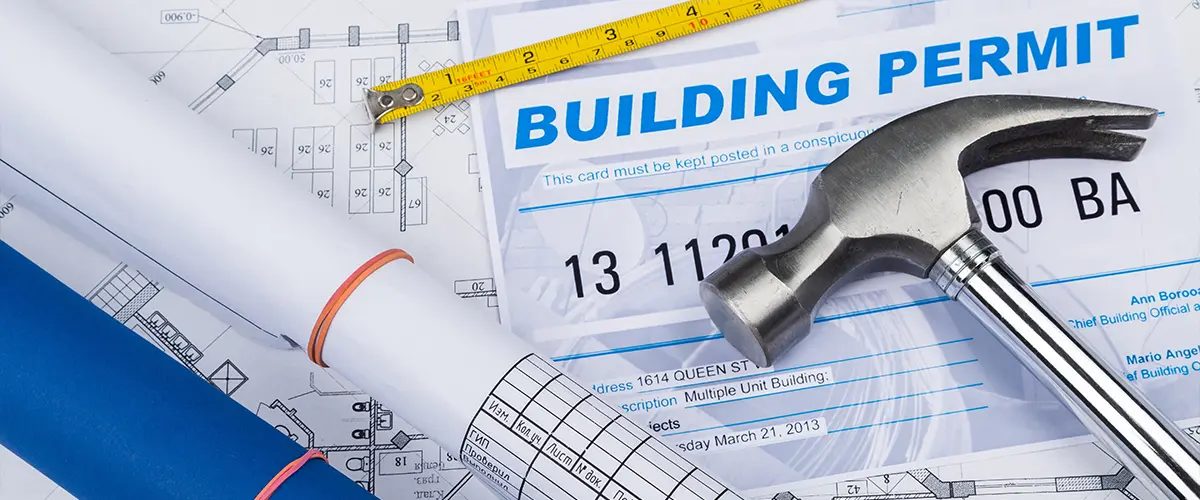 What Are Building Permits For Decks
Building permits are legal documents that state your project is safe to build and that you can proceed without any penalties down the road. Different home improvement projects require different permits, and they're also required for decks.
Each state follows their own set of regulations and codes, but also the International Residential Code.
Without a building permit, you risk several things.
Even if you finish the deck, if any inspector comes and you don't show him a permit, he'll ask for demolition, and you'll have to redo everything, but with a permit.
Secondly, you risk getting unsafe and insecure deck construction. When you think your loved ones will spend time there, building without a permit is not a good idea.
Lastly, building a deck without a permit means your property's value on the market will stay the same.
How To Apply For A Building Permit
Applying for a building permit if not the simplest thing to do. You'll need to submit the blueprints, the original plans, and the deck's drawings to the city building department, along with an application form.
For you, this can be a long and troublesome process if you've never done it before. It requires a lot of back and forth and a lot of bureaucracy that you'd rather leave to someone else.
As long as everything in the building plans is code compliant, your building permit will be approved, and you can proceed with building the structure. Remember that there are inspections performed at different milestones of your project, but as long as we don't break any of the rules, you'll be just fine.
Luckily for you, here at Deck Bros, we apply and get the building permits for you. This way, all you'll have to do is sit back, relax, and enjoy seeing your outdoor space take shape.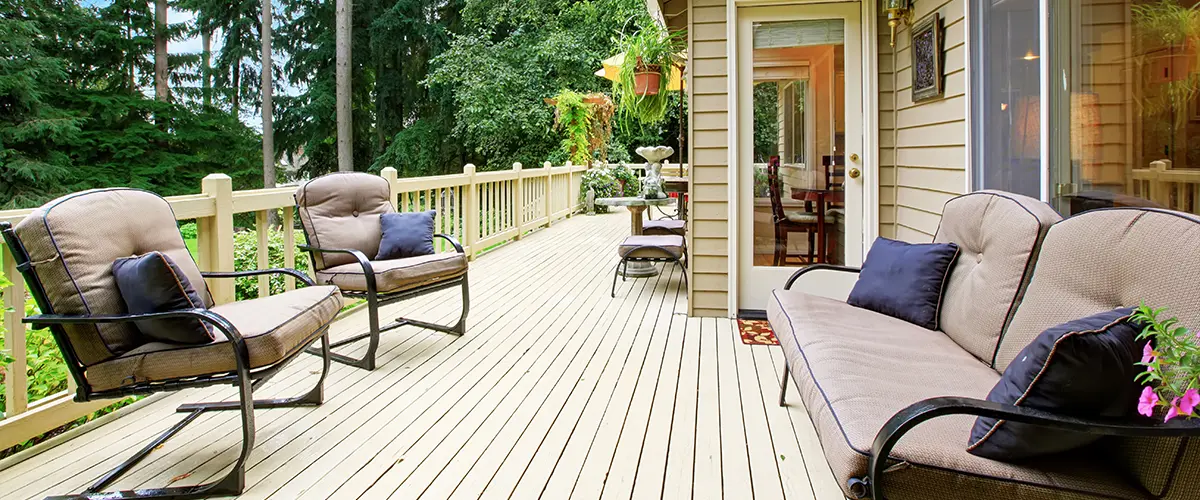 When Won't You Need A Permit?
Let's discuss when you won't need a building permit for a deck, as this is a much quicker talk.
Low-lying island decks that aren't attached to a structure, are smaller than 200 square feet, and under 30 inches above grade may not need a permit, depending on your local regulations.
Here's a breakdown of the permit fees in Nebraska.
| | |
| --- | --- |
| Deck Permit Cost | $50 – $150 |
| Garage Permit Cost | $150 – $500 |
| General Construction Permit Costs | $500 – $2,000 |
| Room Addition Permit Cost | $200 – $600 |
| Electrical Permit Cost | $50 - $350 |
| Roofing Permit Cost | $150 – $500 |
| Fence Permit Cost | $40 – $150 |
| Plumbing Permit Cost | $30 – $500 |
| HVAC Permit Costs | $50 – $1,500 |
| Water Heater Permit Cost | $25 – $250 |
| Shed Permit Cost | $50 – $145 |
| Pergola Permit Cost | $60 – $150 |
| House Permit Cost | $1,000 – $3,000 |
| Building Inspection Fees | $100 – $500 |
Deck Building Code Requirements - Broken Down
If you're curious about some deck building codes, we put together a quick and more comprehensive guide to help you better understand where you stand with your deck.
Ledger Board Code Requirements
Treads & Handrails Requirements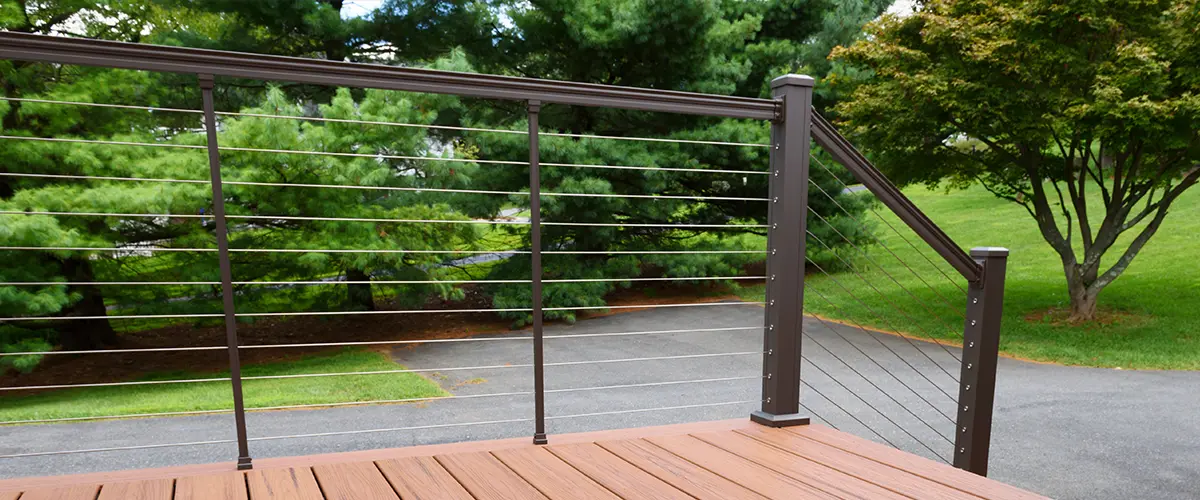 Footings are a big topic, and we'll leave it for another talk. These also require the most labor when building a deck, as you'll have to dig a lot.
There are multiple sizes, shapes, and ways to build the foundation of an elevated deck, and all of these come with different requirements.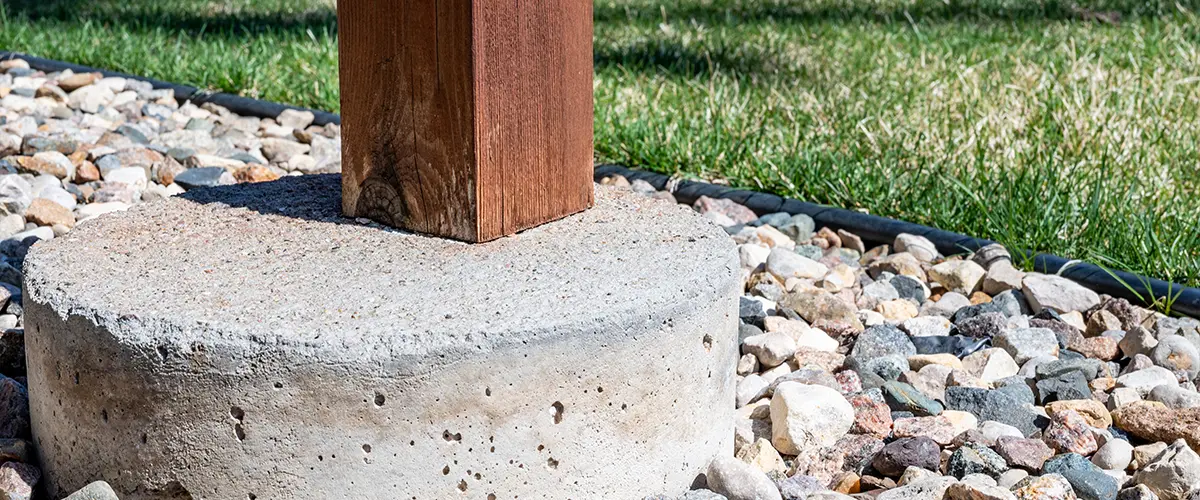 So, these are the deck building codes in Omaha to consider when building a deck. They're similar to the international existing building code, with little changes.
Naturally, if you want everything up to the highest standards, you shouldn't even consider building a deck by yourself, especially with no carpentry experience.
With the right tools and some expertise on a large home improvement project such as a deck, you might be able to give it a shot but do it at your own risk.
If you're looking to hire a professional to build you a long-lasting and safe deck, this is where you begin! Deck Bros offers a quick, affordable, and quality deck building service. With our fast-track permit process, you're getting a deck built in as little as 3 days!