There are dozens of things that go into building a code-compliant deck. The deck hardware market is wide, and there are unlimited options you can choose from when picking your fasteners, brackets, screws, and so on.
While you don't necessarily need to know every piece of deck hardware you'll use in a project, it's important to at least know the most important ones – the ones that'll make your deck safe.
In this article, we'll discuss all the deck hardware, why you need to use them, and where to spend an extra buck to ensure a life-long deck addition.
Let's begin!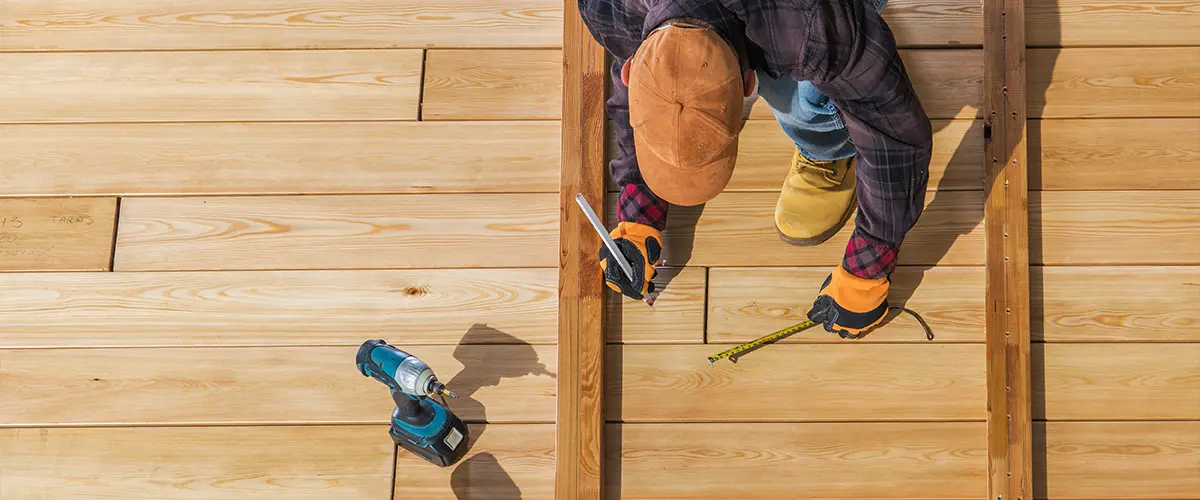 The ledger board is the piece of lumber that attaches your deck to the home's siding. Naturally, this board needs to be extremely resistant and durable, especially if you have an elevated deck.
Along with the ledger board, you'll need metal sheeting to ensure the board is fixed in place and that water doesn't penetrate between the home and the deck. This can cause water damage over time which can lead to rot and mold.
The ledger board is one crucial aspect of your deck, and it's highly regulated by the deck building codes in your area.
Note: Treat the ledger board before installing it with a good sealant to protect it from water, UV, and pest damage.
Structural screws are used to attach the ledger board to the load-bearing wall of the home. These are usually a specific dimension and are treated against corrosion.
They're not only used for the ledger board and can be used to attach stairs, posts, joists, and more. Structural Screws with integral washer heads or added washers should be ACQ approved and long enough to penetrate the ledger, structure's sheathing, and rim joist.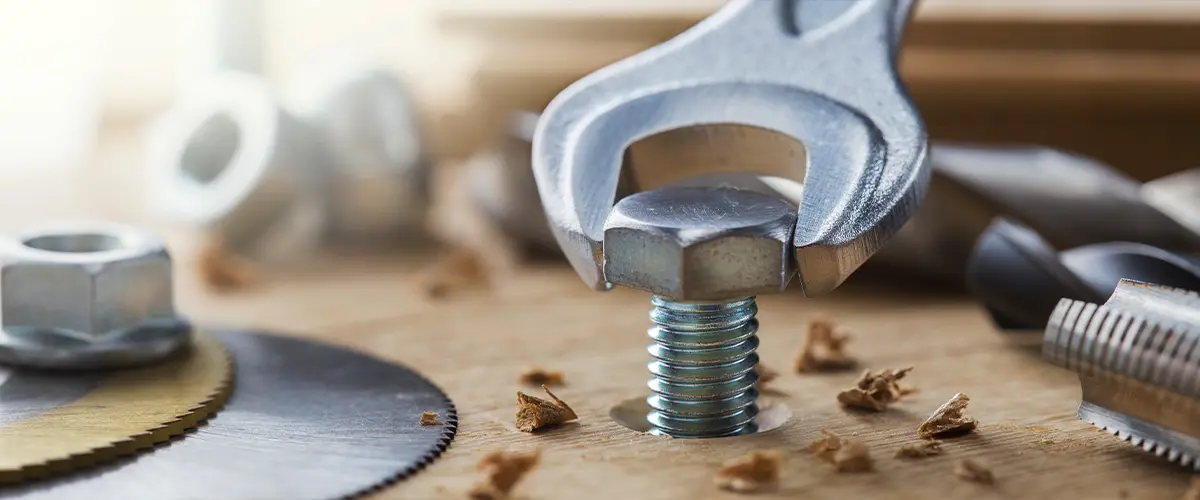 Post bases will attach to the concrete footings poured into the ground underneath the deck. These can be attached to the finished concrete, or embedded into the concrete at pouring.
Ensure that the materials you use to build your fence are compatible with the preservative of the wood posts, or create a space between the post and metal base so that rusting does not occur.
Post bases can also be concrete deck blocks that don't require pouring concrete. These are already poured concrete blocks placed on a bed of gravel, and the wooden post goes directly into a designated space in them.
Note: You'll need post bases whenever you're using lumber posts. When lumber is in direct contact with the ground, it can rot at a quicker pace.
Deck joists are the main support for your deck. They're the boards that run perpendicular to the deck boards and are typically spaced 16″ or 24″ in the center.
The most important thing to look for when choosing joists is the weight rating. Joists need to be able to hold the weight of people, furniture, and other items on the deck without buckling or bending.
If you're not sure what joist size to use, consult a building professional or your local building code.
Since the joists are such an important part of your deck, it's important to use treated lumber and follow all the proper installation instructions. This will ensure that your deck stays in good condition for years to come.
Note: For added protection, there's a thing called a joist protector. Joist protection is rubber strips that line the framing of your deck and act as a barrier between the deck and the joists protecting it from moisture. They're highly recommended for wood decks.
Stair Stringer and Tread Supports can be installed for ease of construction and extra support on deck stair systems.
The stringer is the support board that runs up each side or center of the staircase. Treads and risers attach to it.
A "closed" stringer is a type of stairway riser that has solid boards with cleats for the treads, while an "open" stringer is one where you can see the notches. Risers are also installed on either end to fill in any open vertical spaces between each tread.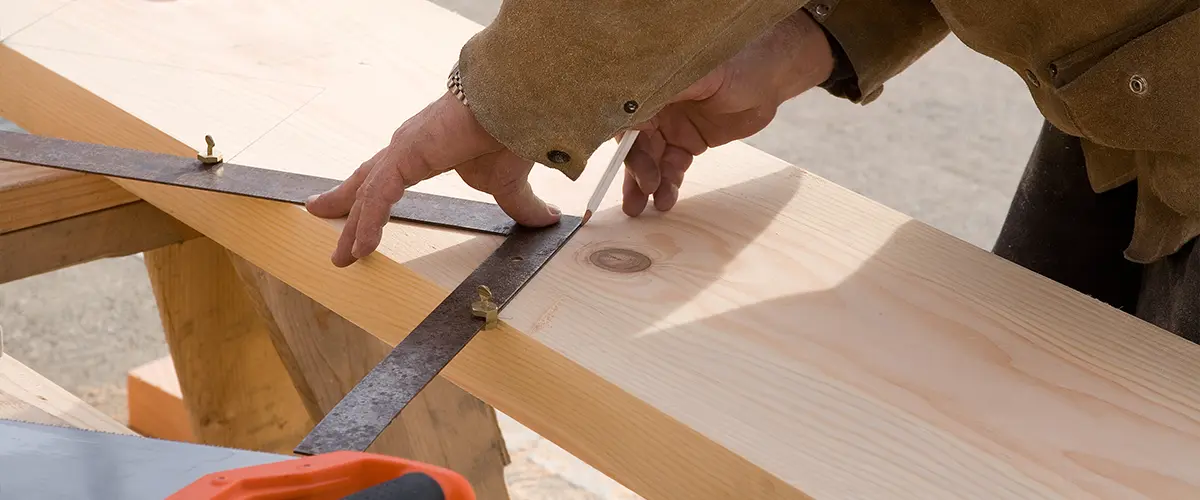 There are a variety of deck fasteners that can be used to attach the deck boards to the joists. These include screws, nails, and staples.
The most important thing to consider when choosing fasteners is the type of wood you're using. Different types of wood require different types of fasteners in order to prevent rotting and decay. Larger fasteners can split the wood, and fasteners treated with galvanized can hurt the wood.
If you're not sure which type of fastener to use, consult with a professional or your local building code.
Deck drainage is an important part of deck construction. Without it, water can pool on the deck and cause damage to the wood.
There are a few different ways to drain a deck. One way is to install a gutter system. Gutters can be attached to the house and run down the side of the deck, or they can be installed underneath the deck so that water runs off into a designated area.
Another way to drain a deck is to use a drainage system made specifically for decks. Here at Deck Bros, we're using DrySpace from TimberTech or Trex RainEscape.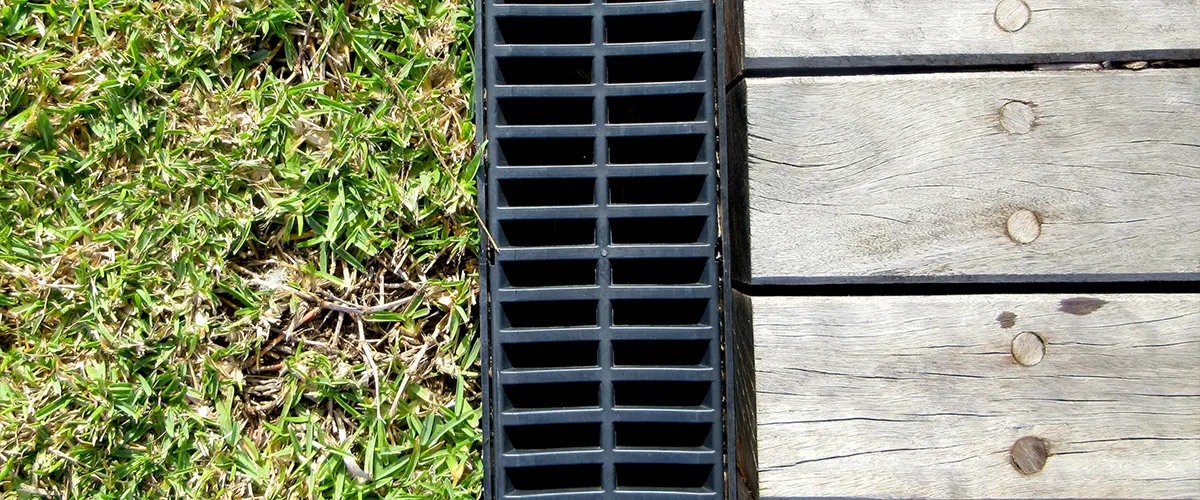 Concrete expansion bolts are used when the ledger is attached to concrete and not to a wood structure.
Expansion bolts, also known as masonry anchors, are commonly used in construction. They work by expanding once inserted into a predrilled hole, creating a tight and secure grip. Additionally, they come in handy for many applications due to the various types and configurations available.
There are many types of connectors.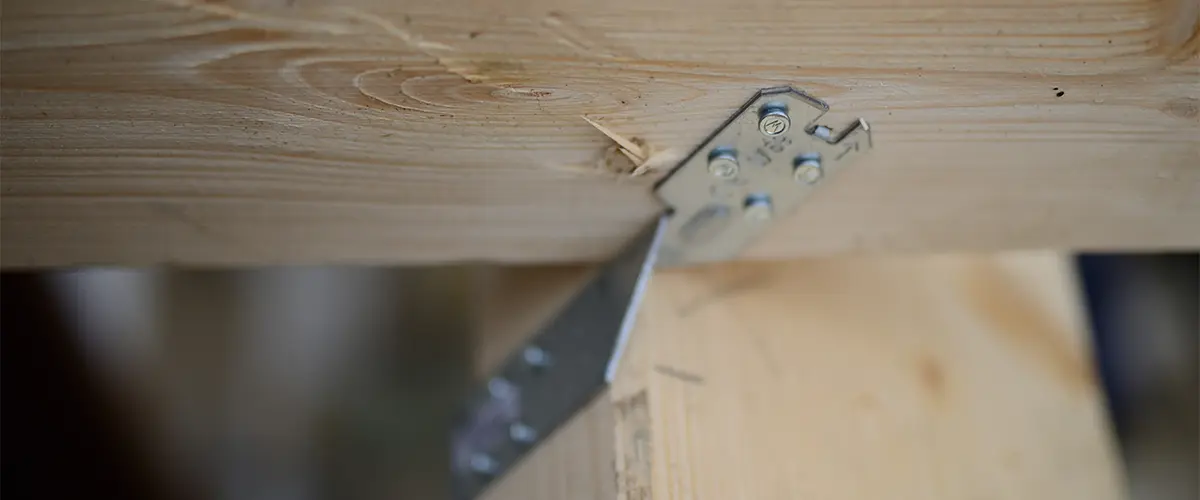 Other Considerations When Buying Deck Hardware
When buying deck hardware, there are a few things you should keep in mind to make sure everything goes according to plan.
Make sure to check your local deck building code requirements before you buy any deck hardware.
It's possible that certain states require longer screws, thicker joists, or different treatments for fasteners.
Here at Deck Bros, we know the deck building codes in Omaha by heart. We've been building decks for a lifetime now, and we're making sure they'll last for as long as you live in your home.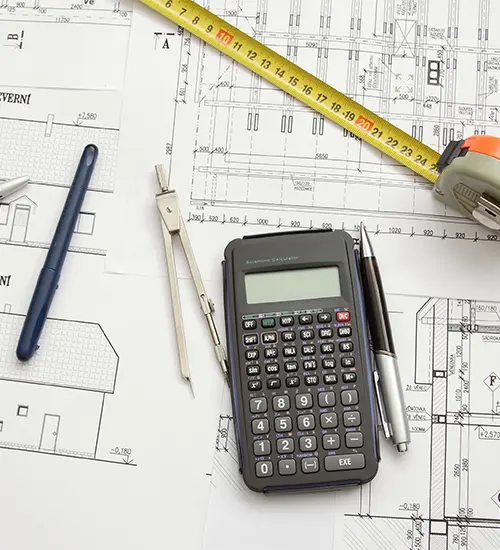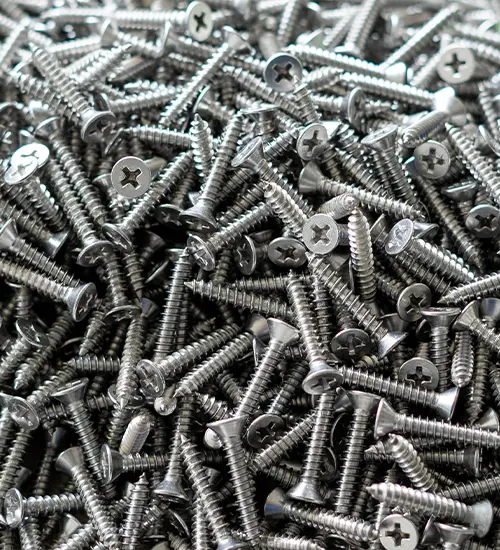 Stainless steel connectors and fasteners are more expensive than most other deck hardware. 
Initially, the added costs won't feel like a lot, but by the end of your project, all the added costs will pile up and raise your deck building cost by a significant amount.
Powder-coated or epoxy-coated steel is more expensive than galvanized. 
At the same time, different types of lumber might not work great with galvanized fasteners. The reason is simple. 
The treatment of the pressure-treated wood will work against the galvanized fasteners, and the galvanized fasteners will work against the pressure-treated wood treatment.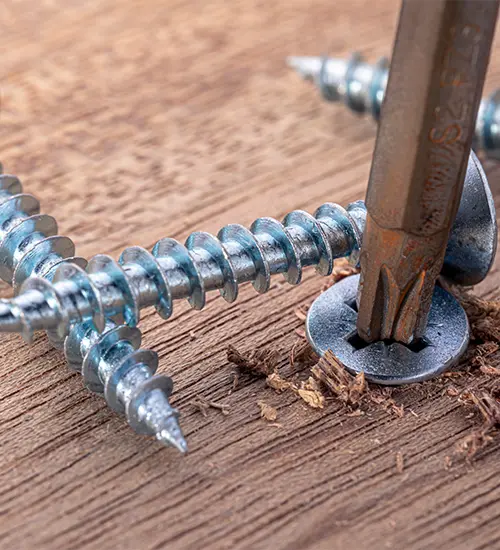 Deck hardware is an extensive part of your deck building process. The materials need to be carefully picked, and you'll have to make sure you're doing everything in your power to build a deck that's safe and sound for you and your loved ones.
At Deck Bros, we offer professional deck building services to all homeowners in Omaha Metropolitan Area. We proudly serve Gretna, Papillion, Bellevue, Elkhorn, Omaha, and the surrounding areas!
Give us a ring at (402) 369-5724 if you need more insights about your deck hardware, and let's start your project together!