If you're like most homeowners, deck installation is likely at the top of your list of home improvement projects. A deck can transform your backyard and add a great deal of value to your home.
But with so many deck builders out there, how do you find one you can trust? That's why it's essential to do your research before hiring one. In this blog post, we'll give you some tips on how to find a reliable deck contractor.
Let's dive in!
Check The Contractor's Licensing And Insurance
One of the most important things to check before hiring a deck contractor is their licensing and insurance. Ensure the contractor is licensed in your state and has liability insurance and workers' compensation insurance.
Insurance protects you if something goes wrong with the installation, and a licensed contractor makes you feel more comfortable letting them work on your home.
Another way to evaluate if a deck contractor qualifies for your project is to look at their past work.
Most deck contractors have portfolios on their websites, which will give you a good idea of the quality of their work. This way, you'll know if they're the ones to transform your old deck.
Finally, it's always a good idea to read reviews from past customers before hiring a deck contractor.
Decks.com has a database of over 1 million deck ratings and reviews, which can be a valuable resource when choosing a deck contractor. Always look for positive reviews, but don't shy away from the negative ones. They can help you make a more informed decision.
Here at DeckBros, you'll receive a seamless process that makes your contracting experience effortless and fast. Your dedicated workers will ensure your project turns out as you envisioned by putting your needs front and center. 
When looking for a deck contractor in popular cities, be sure to ask for references and contact them.
References give you a better idea of the contractor's work quality and operation. Past customers will be able to tell you whether the contractor was responsive, professional, and completed the job on time and within budget.
When you're looking for pro deck installers in the contracting industry, be sure to make your expectations clear.
Setting clear expectations helps ensure that the job is done correctly and to your satisfaction.
Take the time to discuss your ideas with the contractor to have a clear idea of what you want. Discuss finishing touches, other services they offer, their decks professionals, and their business principles.
This way, you'll avoid any misunderstandings down the road, and you will receive a new deck you can be proud of.
There are certain steps you need to follow after finding the right deck installers for your project: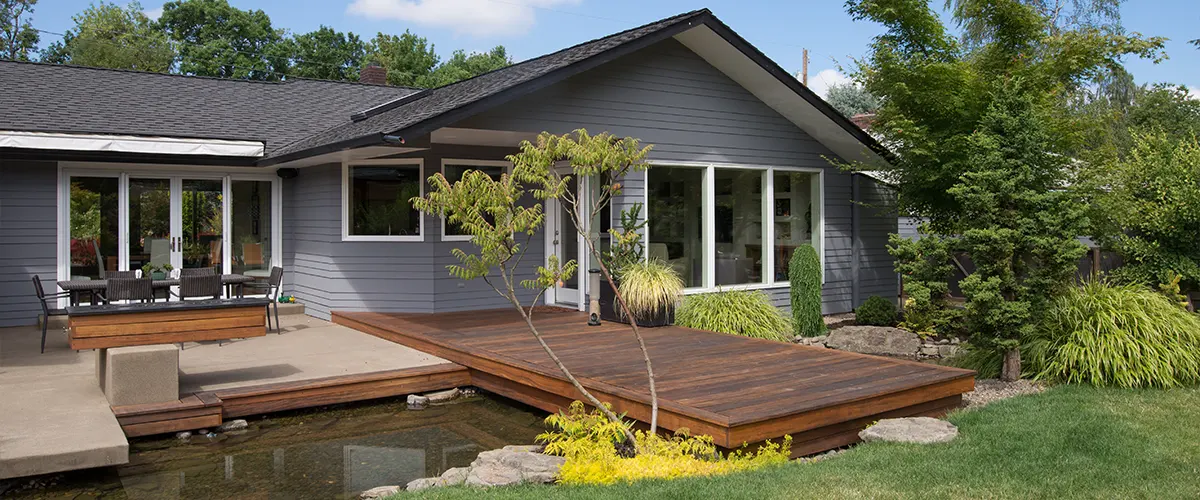 The Right Deck Installer Will Bring Benefits
There are many benefits of having a good deck contractor. A reliable deck contractor will have a lot of experience in the industry and will help you with all aspects of your deck project, from design to construction. They will also offer you sound advice and guidance, which can save you a lot of time and money in the long run.
When looking for a deck contractor, be sure to ask around and do your research. There are many reputable deck installation companies out there, but there are also a lot of inexperienced contractors who may not be the best fit for your project.
Make sure to get quotes from several different deck installers so that you can compare costs and find the best deal. Be sure not to go on the cheap route because quality work is not free.
Once you've found a deck contractor that you feel comfortable with, be sure to get everything in writing. This protects you in case of any unforeseen problems or delays down the road. It's also important to read the contract carefully and ask questions if anything is unclear.
Getting the right deck contractor for your project is more important than most homeowners think. A professional ensures a safe installation and a product that will last many years to come.
Building a deck yourself is a challenging task to undertake alone. It's time-consuming, stressful, and can lead to costly mistakes when done poorly.
If you're looking for a deck installation company that you can trust, be sure to check out DeckBros. 
We are your local experts in Omaha, and we specialize in deck building and repair. You'll receive a reliable team that will make your contracting experience memorable and unique.
Get in touch today and have the best experts take care of your project!