Spending time on your deck is great, but what if your deck is very close to the street?
Deck privacy is a big thing for many of our customers here in Omaha, NE, and many of them ask us for ideas on making their outdoor space more private.
The first thing we recommend is fences, but these are larger projects that take time and money. Luckily, there are a few options available to make your deck feel more private and keep people from staring.
Let's begin.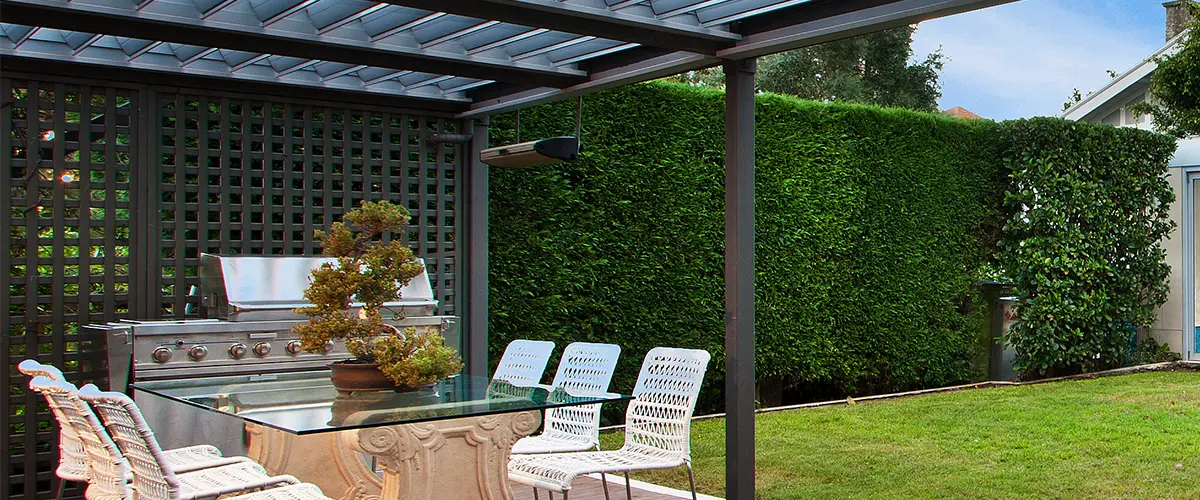 The purpose of the trellis is to support climbing plants that can't stand straight, like a tree or houseplant. With the aid of the trellis, the climbing plant wraps around the trellis and adds decoration to a garden. Sometimes trellis is used as a metaphor for other kinds of support.
This is one of the most affordable things you can do to create more privacy in your backyard, but this has a few downsides.
The climbing plants will need time to grow and create the barrier you need.
Once the plants grow, you'll need to maintain it and keep its growth in control.
Plants will be the perfect environment for insects to live in, so be aware of some annoying visitors.
When it comes to the plants you can get, there are many options. Some produce flowers, and some not. Although we're not gardeners, we see some plants homeowners love getting for the trellis on their deck.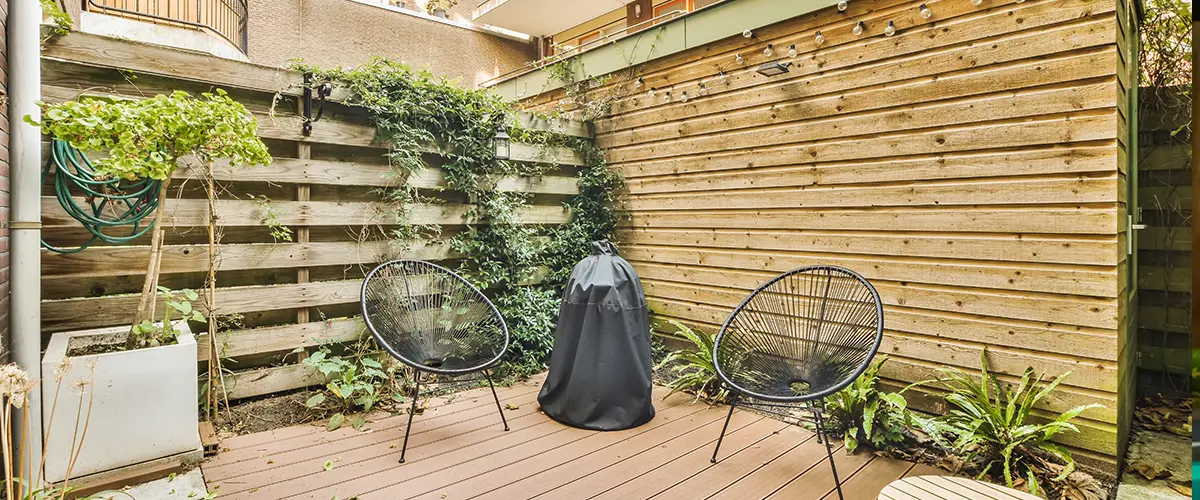 A lattice fence is a fence designed for deck privacy and air circulation. The design is also great for growing climbing vines, but they're not truly necessary.
The "fence" can be installed instead of a deck railing, or it can be installed beside it and taken apart whenever you don't need it. It's great for a raised deck and a ground-level deck as well.
Although this upgrade will be a bit more expensive, it's an upscale method of providing your outdoor space with the privacy you dream of. Lattice fences come in various materials, from cheap plastic to high-quality vinyl or wood.
Another cool fact about lattice fences is that you can find them prefabricated, meaning all you need to do is install them. While this might save you some time, you'll sacrifice a bit from the uniqueness and maybe even the quality of the fence.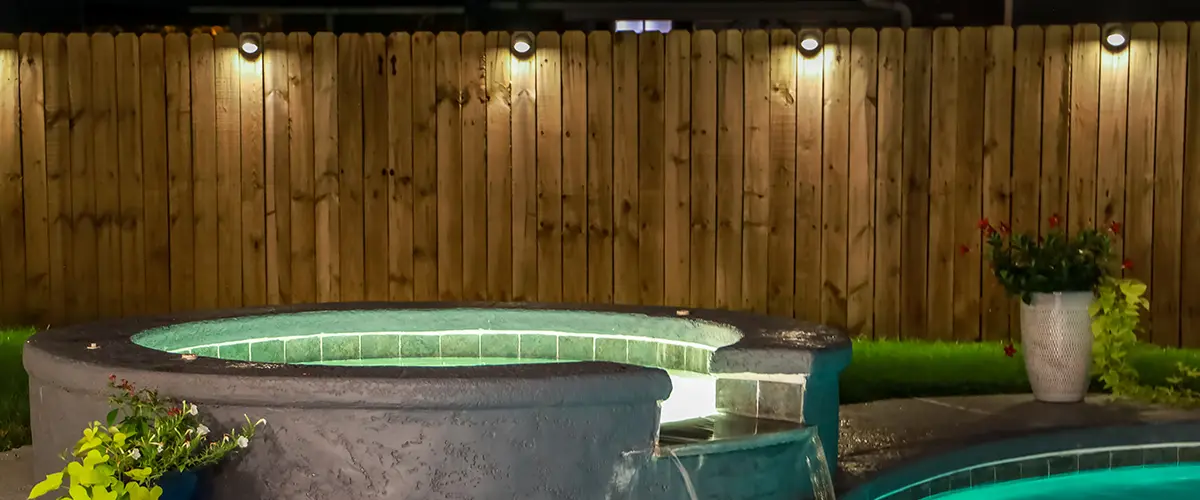 Privacy Screens For Decks
A privacy screen (or privacy wall) for decks is exactly what its name suggests. These are panels that you can install anywhere on your deck to create a more intimate space that passers-byes can't stare in. These architectural screen panels are available in numerous patterns and colors that integrate into any application, be it an outdoor kitchenette, a pergola, a deck, or a patio.
Lots of homeowners choose the Trex Privacy Screens, but there are a lot of people that choose to have them manufactured from natural wood in order to complement the mood of their deck.
Trex Privacy Screens offer:
Building A Fence Around Your Backyard
As we mentioned at the beginning of this article, fences take more time to build, and they cost more. However, these are by far the best way to enhance your backyard's deck privacy and safety. If you have pets or live in an area that's not entirely safe, fences are a must!
If the thought of getting a deck has been in your head for a while now, it's clearly an upgrade that you need and want.
But what kind of fence would be ideal?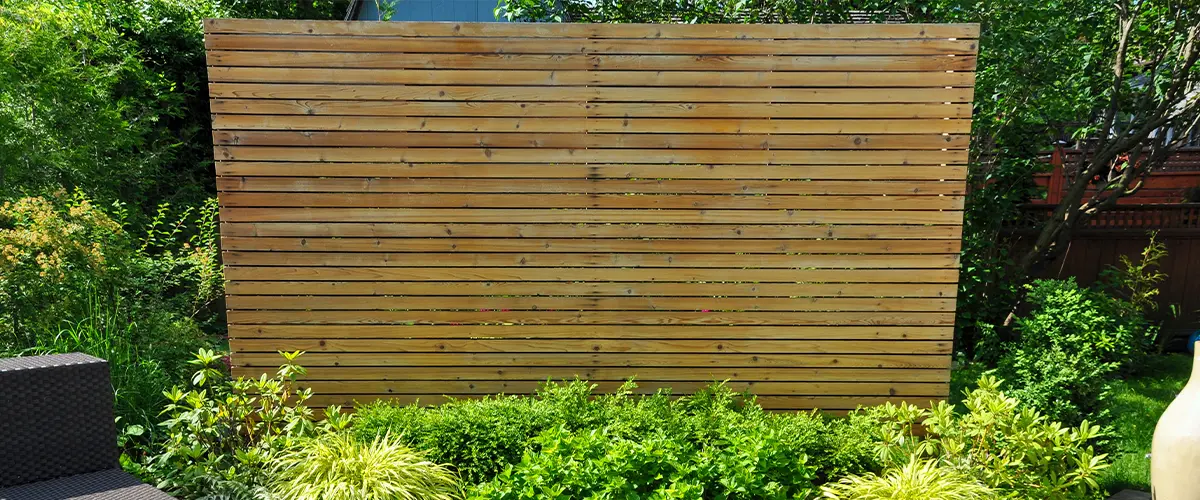 If we were to choose from all these, just one, we'd probably go with a privacy screen for our deck privacy project.
They're the most affordable, quick to install, and they're also highly efficient. You can move them around and install them wherever you feel like it, or choose from multiple levels of deck privacy.
If they're not what you like, we can build a lattice fence for your deck space with no problems! We've done it before, and our customers loved the idea. If you have tall trees in your backyard, they'll provide some privacy, but not enough.
If you want to learn more about how to create more privacy on your deck, give us a call at (402) 369-5724 or request a quote on our website and we'll circle back as soon as possible!