Decks are great for spending time outdoors and enjoying the nice weather. But sometimes, they may need some fixing in order to look like new. Most people don't think about deck repair until it's too late. By then, the damage has been done and the repairs are much more costly.
If your deck is looking a bit worn and has visible signs of damage, then it's time to show it some love by refreshing it with a durable repair. Here are 10 signs that you should start on your deck repairing project.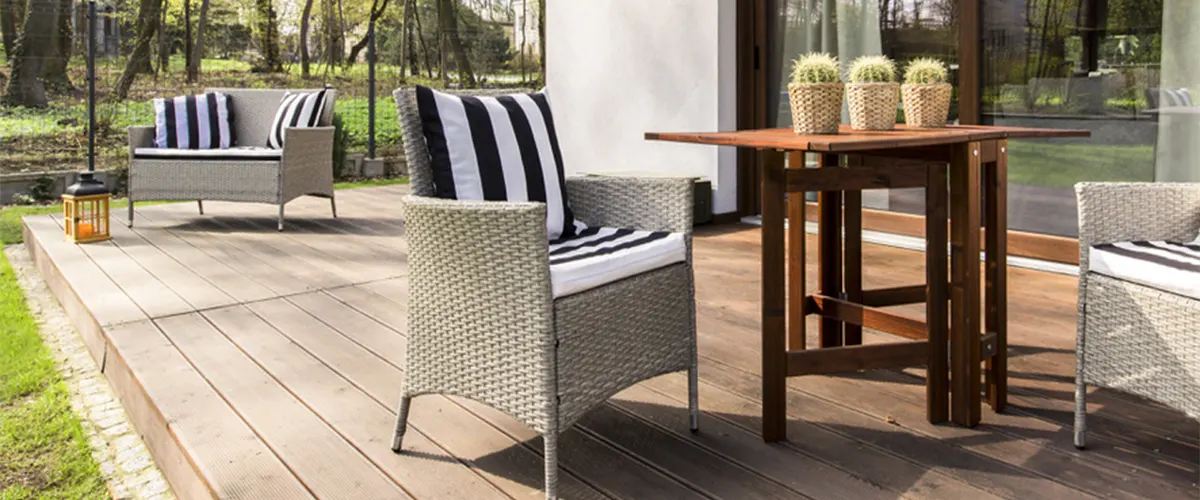 1. Your Deck Is Beginning To Show Its Age
If your deck is looking a bit worse for wear, it might be time for some repairs. A few things to look out for are faded or peeling paint, loose boards, and cracks in the surface.
If you notice any of these problems, it's best to address them sooner rather than later. Otherwise, the damage could get worse and costlier to fix.
Your deck gets a lot of use, especially if you entertain regularly or have young children who enjoy spending time outdoors. If this sounds like you, it's normal for your deck to need a good cleaning every once in a while.
But if your deck constantly feels dirty, it could be because of the dirt that gets trapped between boards or under railings. What's more, not all dirt is visible to the naked eye, meaning you'll need to scrub your deck regularly to keep it clean.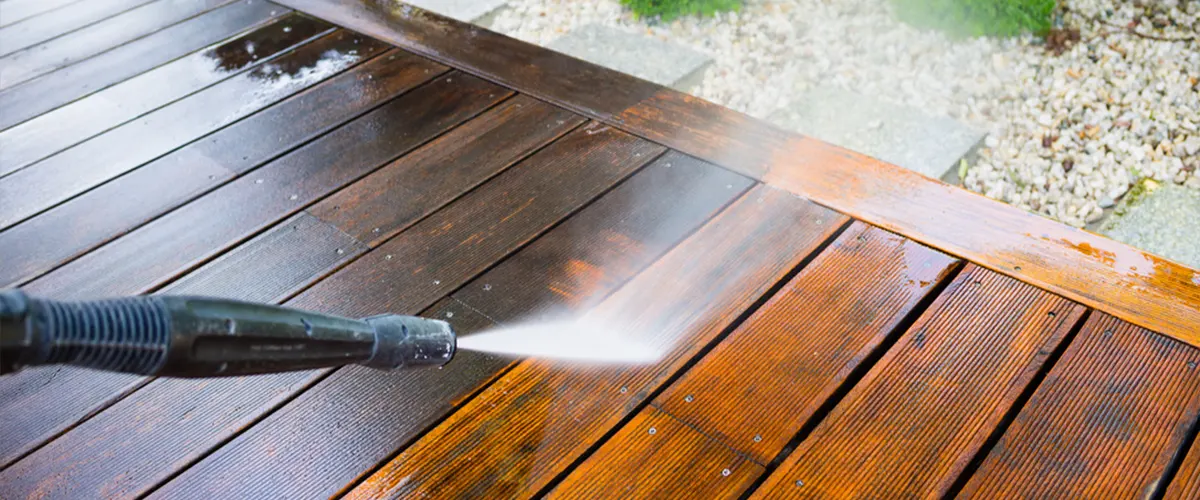 If you let dirt build up, it can attract mold and mildew. You might notice that your deck looks grey or has a grayish tinge to it – this is often because of the mold that's building up between boards.
If you've ever walked on your backyard deck and felt like you were constantly swaying, it's probably because the deck isn't level. This can be a sign that the deck is starting to sag or that the foundation is weak. Either way, it's definitely not safe to walk on and will need to be fixed.
A deck that's not level can also be very uncomfortable to walk on. Not only is it hard to stay upright, but it can also be dangerous. That's why it's important to fix any unevenness immediately.
Uneven decks can also cause problems with the structural integrity of your home. When a deck isn't level, it puts unnecessary stress on the deck posts and beams that make up the frame. This can lead to those components breaking or warping over time, which can then cause the entire deck to collapse.
So if you notice that your deck isn't quite level, address your issue and have a professional take care of it right away.
3. Boards Are Warped, Cracked, Or Missing
If you have a deck, it's important to regularly inspect it for any signs of damage. Warped existing boards, cracked deck boards, and boards that are missing are all signs that your deck needs a revamp.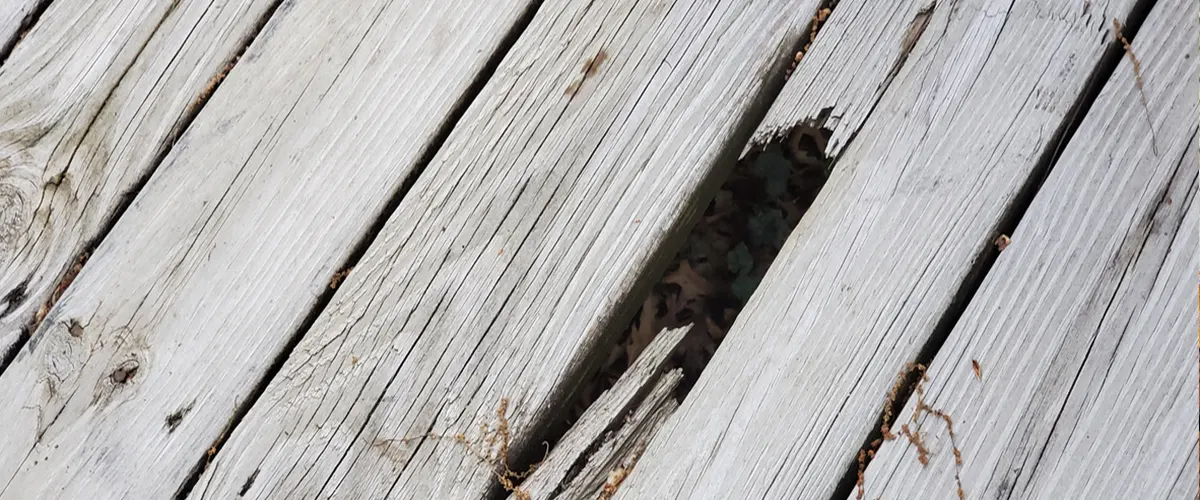 Warped boards are a common problem with decks and can pose a threat to your safety and the safety of your loved ones. They can cause your family to trip and your kids to fall when they're running on your deck.
Gaps between boards can also be a safety hazard, as they can easily trap dirt and debris. You might also notice that water is leaking into these gaps, which can cause major damage to your wood deck.
Furthermore, if you hear a popping noise every time you walk on your deck, it usually means that the boards are starting to warp and split. If this happens, it might be a sign that some parts of your deck need replacing.
4. Railings Are Loose Or Broken
If you have railings on your deck, it's important to regularly check them for any signs of damage. Loose railings can easily fall off, which can cause your family serious injury. Broken railings can also easily collapse, which can also lead to unwanted accidents.
Railings aren't only for safety purposes – they can also be used to enhance the look of your deck. So if your railings are damaged, it's a good idea to get them repaired or replaced and restore the beauty of your deck.
5. There's Moisture Build-Up Or The Wood Is Rotting
Your deck – just like the rest of your home – needs to breathe. If your deck can't breathe properly, that means moisture will be able to build up between your deck boards and penetrate the wood fibers. According to an article posted by the International Association Of Certified Home Inspectors, another thing that can cause the appearance of moisture is cracked boards
Besides leading to rotting and splitting of your whole deck, moisture can also damage nails and screws. In fact, if you have a lot of moisture in your deck, you're likely to notice rust on these fasteners.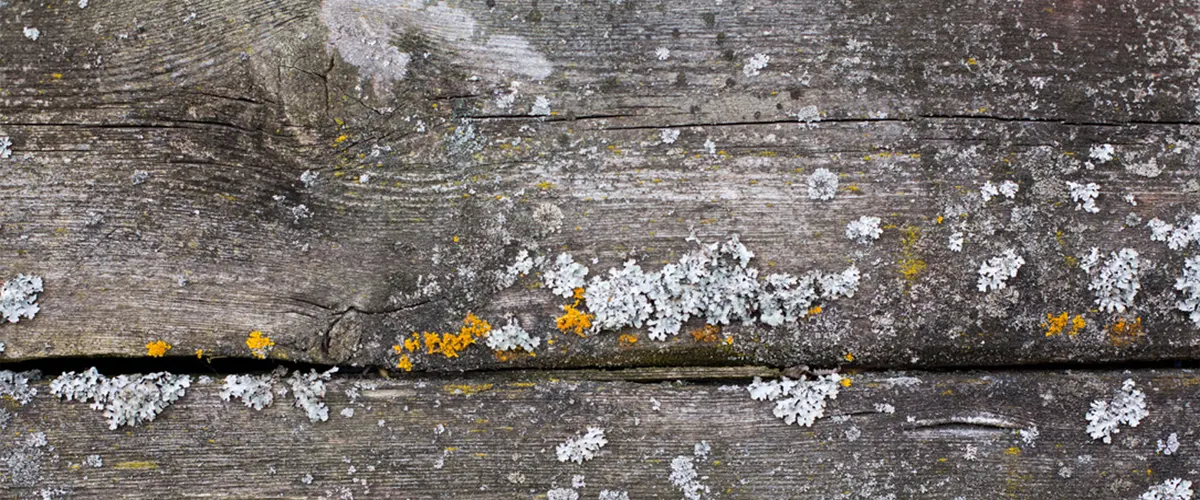 If you want to ensure that moisture doesn't get trapped in your deck board when it's raining or snowing, make sure that all of the surfaces are properly sealed. For railings and other areas that tend to trap water, a pressure washer can be used to blast away the built-up gunk.
Depending on the material used to build your deck, it's possible that wood rot could have begun inside where you can't see it. If this is the case, you might notice dampness or moisture on all the boards, which could become a breeding ground for mold and mildew.
Other signs that your deck may be rotting from within include a discolored floor or warped deck boards.
6. The Paint Is Peeling Or Flaking
If you've noticed that the paint on your wood deck is peeling or flaking, it's a sign that there's something wrong with the wood. Peeling or flaking paint usually means that the deck is rotting from within, and if left untreated it could lead to serious damage.
The first step is to determine the source of the problem, and then you can start working on a plan to fix it.
Once you've fixed the source of the problem, you can start repairing the damage by stripping off all of the old paint and repainting the deck. Make sure to use good-quality deck paint to ensure that the wood is properly protected.
Deck stains and sealers should also be checked to make sure they're still protecting the wood. You might also need to clean off any excess sealer that may have built up, as it can actually trap moisture in the deck which could lead to warping and rotting.
7. Your Deck Gets Too Hot To Stand On
The sun can cause a lot of problems for your deck. One of the biggest is that it can make the deck too hot to stand on, especially if we refer to composite decking. During the summer months, you may find that there are areas of your deck that are too hot to stand on. This can be a major problem, especially if you have kids or pets who like to play on the deck. Here are two things you can do:
Install A Shade Structure
To help keep your deck cool during the summer, you can install a shade structure over it. This will provide some relief from the sun's heat and make it more comfortable to be on the deck. You can also install awnings or patio umbrellas to provide some shade.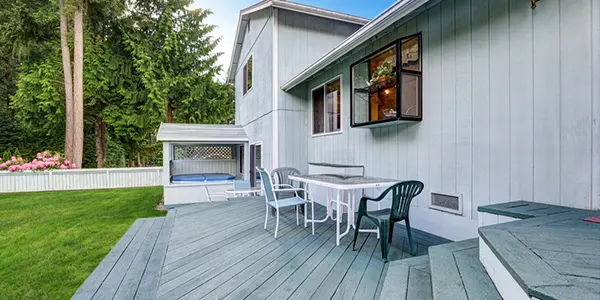 Paint Your Deck A Light Color
If you're not able to install a shade structure over your deck, you can also try painting your deck a lighter color. Darker colors tend to absorb the sun's heat more than light or white colors, and this will make it even hotter.
8. You Can See Evidence Of Insects Or Rodents
If you can see evidence of insects or rodents nesting underneath your deck, you need to take action right away. Insects and rodents can cause a lot of damage to your deck, and they can also be a health hazard. Here is what you can do if you're dealing with insects or rodents.
Get Professional Assistance For Your Deck Repairing Project
The best way to get rid of an infestation of insects or rodents is by using a professional pest control service. They will be able to get rid of the pests and help prevent them from coming back.
If you've been noticing signs of insects or rodents living under the deck, it's a good idea to check for wood rot as well. Insects and rodents can cause a lot of damage to your deck, which will give them a nice place to live.
Replacing any rotten wood should help get rid of the infestation and stop future infestations from occurring.
9. The Stairs Are Unstable
If you've noticed that the stairs on your deck are unstable, it's a sign that they've been damaged and need repair.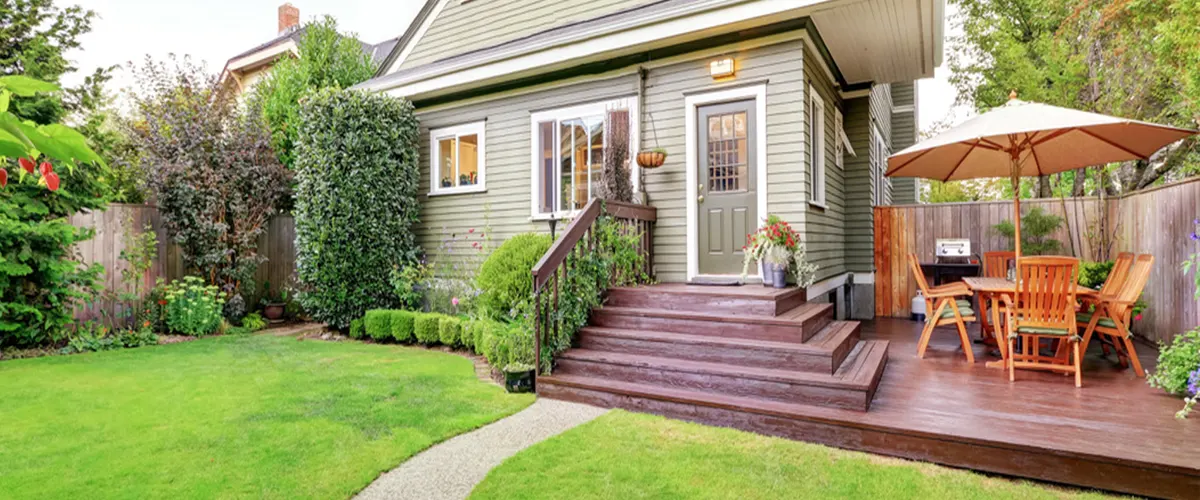 The best way to fix damaged stairs is by replacing the entire frame. This can be a big project, but it's the only way to ensure that the stairs are safe and stable. If you're not able to replace the stairs yourself, it's a good idea to hire a contractor to help with the job.
Another thing you can do to help protect your stairs from weather damage is by installing a stair rail. This will help keep them from being blown over or damaged by rain or wind.
If the stairs are still in good condition but you just want to update their appearance, you can paint them a different color or apply a new stain. This will provide the stairs with a fresh look and also protect them from weather damage at the same time.
10. You Notice Debris Building Up Under The Deck Boards
If you notice that there's a lot of dirt or other debris building up under your deck for no apparent reason, it could be a sign that the gutter is clogged. Debris can build up in gutters very quickly, especially if they're not cleaned regularly. When this happens, the debris will need to be removed so it doesn't lead to more serious problems.
One of the best ways to clean out your gutters is by using a gutter cleaning service that offers leaf protection services. This will protect your gutters from future clogs and make them more functional, which will reduce the chances of debris building up under your deck.
If you've been noticing a lot of debris building up under your deck, it's a good idea to have the gutter system inspected by a professional. They can take a look at the gutters and tell you if there are any problems that need to be fixed, such as loose shingles, holes in the guttering system, or damaged fascia board.
It's never too early to start thinking about how you can ensure that your deck is in good condition. If you have a deck, it should be inspected for loose railings and broken boards at the very least every year. This will help make sure that as time goes on, there are no major issues with safety or structural integrity.
More importantly though, if you don't maintain your decks now, they'll only get worse over time – which means more work down the road! Don't wait until it's too late, call us today to check the condition of your deck today and get ready to renew its charm!