The Best Deck Building In Elkhorn NE
Looking to get a professional deck building service in Elkhorn, NE?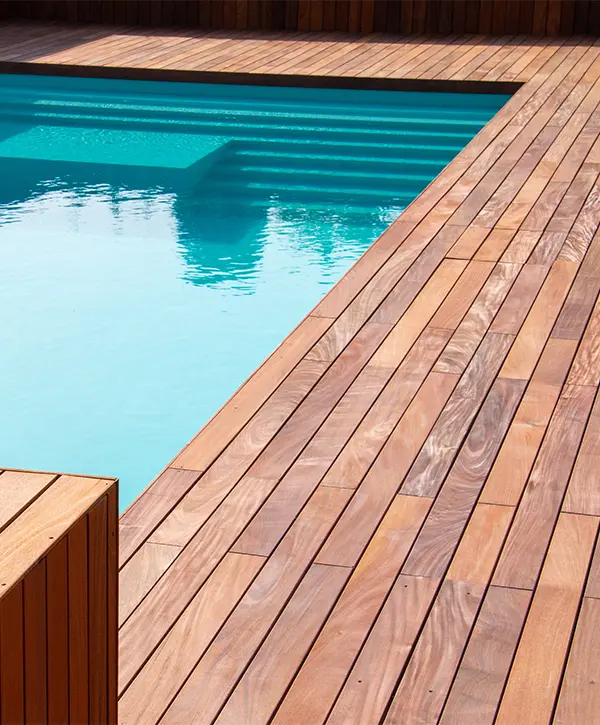 If you're looking to get a professional deck building service in Elkhorn, NE, you're within reach of the best investment you could ever get!
We aim to bring cost-effective solutions and a superior end-product to all homeowners in and around Elkhorn NE. With over a lifetime experience in building and repairing decks, we've become the go-to decking company for homeowners in Omaha in just a couple of years!
Our mission is to set higher standards in the deck building sector and shift people's perceptions of contractors. Professionalism, dependability, punctuality, and honesty are at the core of our business, and it's what allows us to exceed expectations and create the best decks in Elkhorn!
A Deck Building Project That Brings More To The Table
We've already set the bar so high that very few contractors in Nebraska can bring to the table what we bring.
With Deck Bros, you'll also get:
Boost The Comfort Of Your Backyard With A Superior Deck Construction
Decks are fantastic home improvements that will raise the value of your house, improve the comfort of your backyard, and provide you with the ideal location to socialize with your guests and family.
For any of these to happen, your new deck must be safe, efficient, and aesthetically pleasing. These are the main factors that we take into consideration when building any deck, yours included.
With Deck Bros, you're guaranteed a high-quality deck that will amaze all your visitors and boost the comfort of your backyard in ways you can't imagine. Your needs and preferences will be listened to and understood, and throughout the entire building process, our experts will execute all your demands to perfection.
Check out our deck building offer right now! Get the best deal for your deck construction project in Elkhorn and enjoy working with professionals that make your experience memorable!
Elkhorn Homeowners Love Their New Decks!
We make no exception and offer all of our customers the highest quality they could get in the deck building market. This is what Elkhorn homeowners say about working with us!
Deck Bros did a phenomenal job with our deck! 
Luan went over all the pros and cons of what we were doing, encouraged us to ask questions, and kept us updated on all progress. 
Everyone was professional and efficient, and the crew worked hard and did their job both quickly and well. The new deck is beautiful and has some nice warranties to go with it!
Luan and his crew were very polite. 
They were on time and very professional. Showed up on time and put in a good days work every day. 
Our deck was done sooner than expected and is beautiful! I highly recommend them. Thanks, Luan.
Ideas For Your Deck Building In Elkhorn NE
Get a new deck that'll complement your outdoor space and bring together functionality and comfort. Check out our finished projects and see for yourself what an outstanding job looks like!
Type Of Upgrades And Materials
The deck building scene has shifted a lot lately. From pressure treated wood that needed constant sealing and staining, now, composite decking is constantly in the spotlight, and this home project became a lot more sought after!
Let's look at what goes into a deck and what are the best materials to get.
The deck frame is of utmost importance and it needs to be completely safe and functional.
Pressure-treated wood is still a popular choice among homeowners, despite its drawbacks. The worst thing about this material is that even when the wood is graded with ground-contact, it will still decay, grow mold and mildew, and rot, all of which compromise the safety and appearance of your deck.
Well-known brands like Fortress Building Products offer steel or aluminum frames that our customers simply love. Not only do they match all types of decking perfectly, but their durability is unrivaled. Although metal frames cost more upfront, they're definitely a wise investment that'll save you money in the long run.
Many of our deck construction jobs in Elkhorn involve switching from wood to composite decking. Homeowners are weary of maintaining their wood decks, but also the ongoing maintenance expenses.
Composite decking is the best option you can get for your decking surface. This material has little upkeep requirements and it only takes a pressure wash once a year to keep it looking at its best. We're using TimberTech, Trex, and Fiberon composite decking. 
If you want a wood deck, we recommend choosing hardwood. Although the decking material will be more expensive, it'll make your deck look more upscale. Mahogany, ipe, and teak are some great options for your decking materials.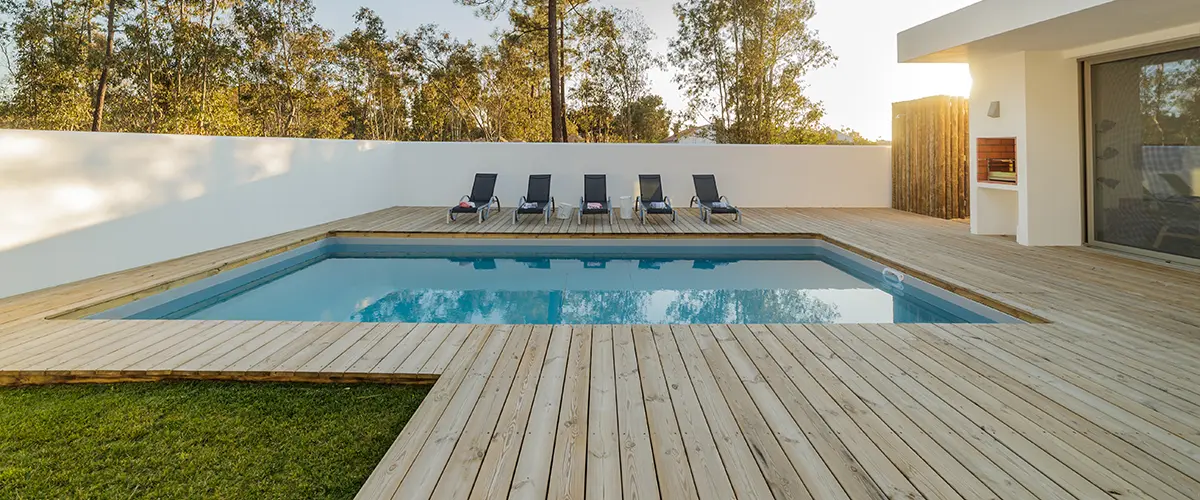 Not only do railings give your deck a complete look, but they also make it much safer for your family and friends.
When it comes to choosing railings, your decision will be easy.
Many jurisdictions, including several states and cities, have legislation requiring deck lighting. It's no different in Elkhorn, Nebraska.
Stairway lighting and railings lights are some of our favorite deck lighting choices. These create a warm and welcome atmosphere while also conveying direction to your steps at night.
As a rule of thumb, cost-effective, low-voltage lightings are the best call you can make. These won't make your electricity bill skyrocket, and you won't sacrifice on the quality of your deck.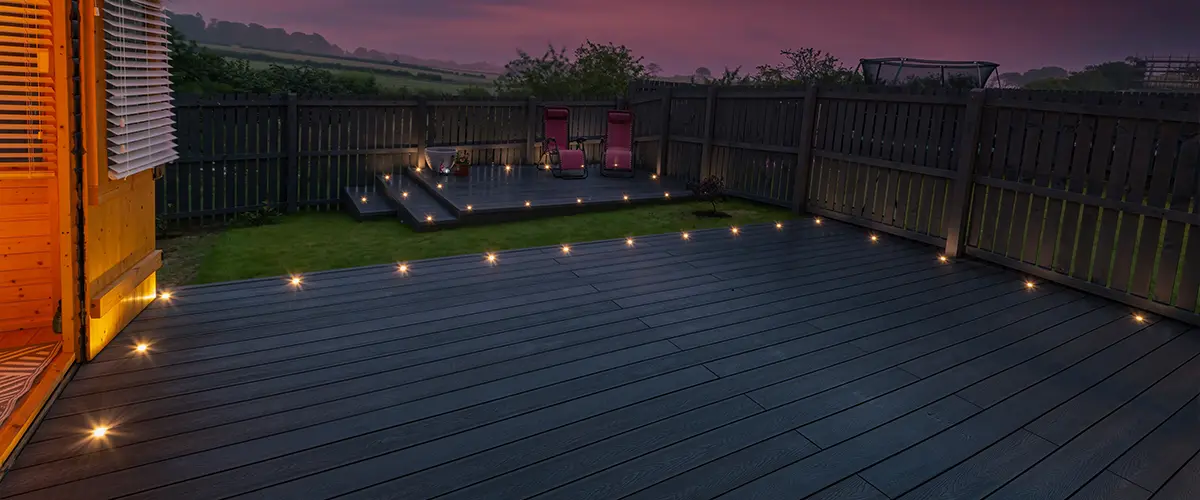 Get Your Deck Build Quick And Effortlessly
Our entire process is designed to make your deck building project much easier! We're focusing on clarity, quality, and efficiency, and we've proved to everyone this is what good decks are made of!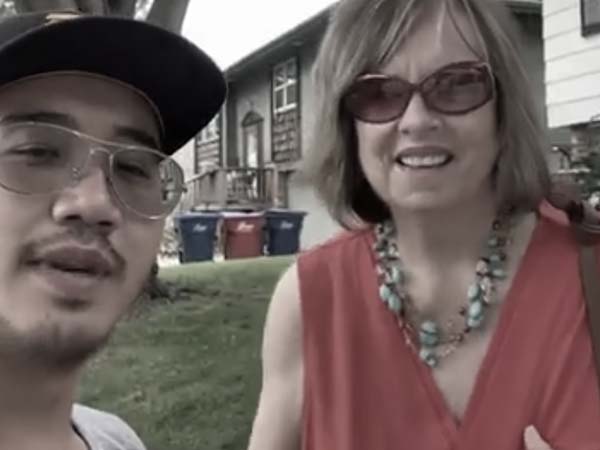 Request your free quote or call us directly!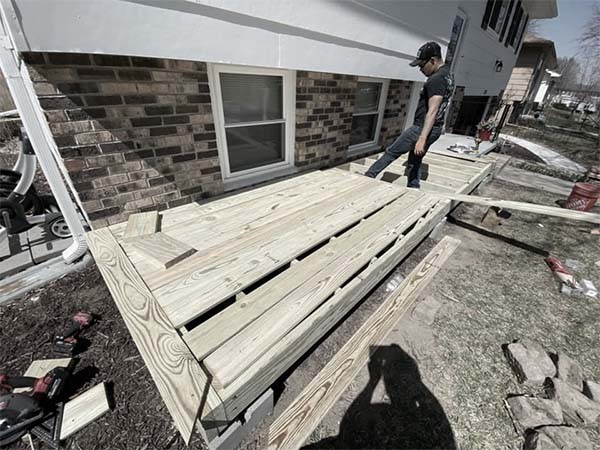 Be part of your incredible deck building journey.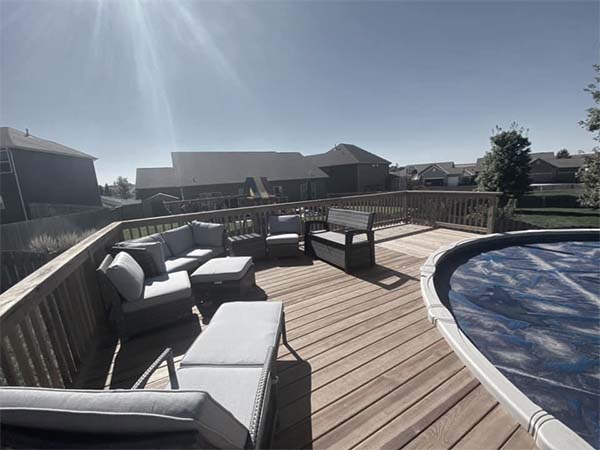 Your new deck is ready! Time to plan your next barbecue!
Frequently Asked Questions
A simple 12×12 cedar deck will cost around $15k, but a 20×12 composite deck with aluminum railings, fascia wrapping, and a set of stairs will cost around $35k. Pressure treated wood decks can be even more affordable, but you'll spend more money with them in the long-run. And on the other side, custom decks will cost a lot more.
After we come to your property and assess the work that needs to be done, you'll have a clear plan for budgeting and what materials will work best for your project.
The majority of our jobs require three days. For more complicated tasks, like larger, elevated decks with two sets of stairs, your project will unfold differently. We'll also dedicate more time to these, as elevated decks require exemplary, quality work.
Whether you need your deck in two weeks or two months, we'll figure out a plan that works best for you. During our visit, we can give you a more precise timeline so there are no surprises.
Yes! We offer a 5-year workmanship warranty that ensures your deck is built to last for as long as you'll live in your home.
Besides our warranty, you'll also get a limited-to-lifetime warranty on manufacturer materials.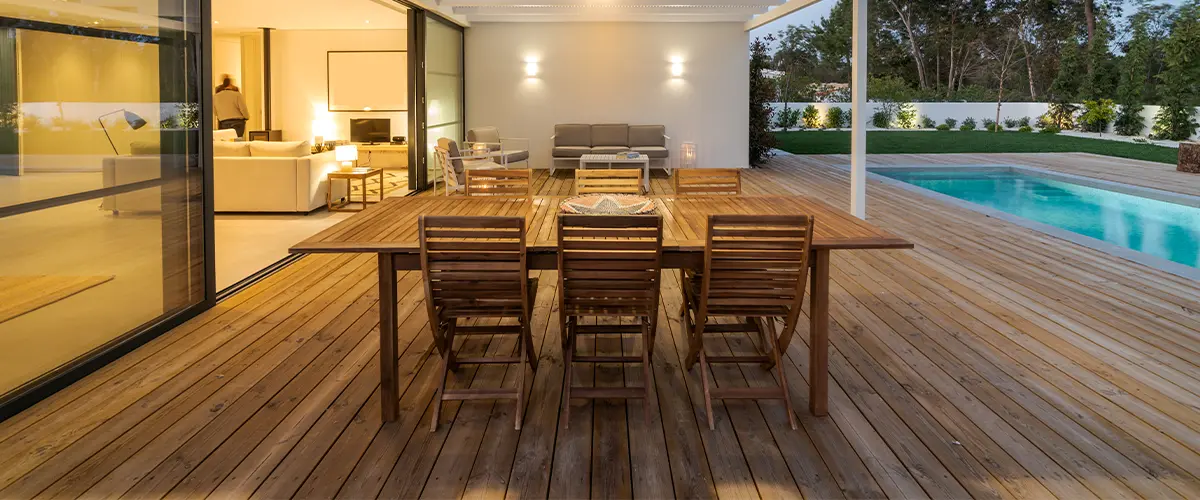 Let Deck Bros Take Care Of You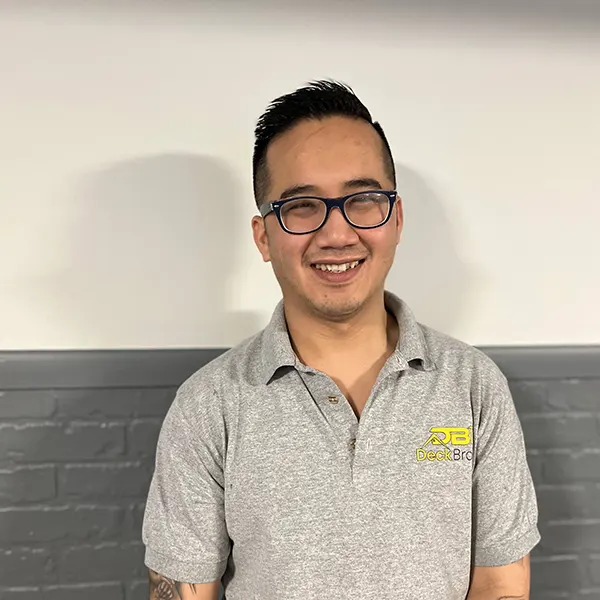 We've made getting a new deck one of the best home improvement projects you can get! You'll have a quick and predictable building phase where nothing can catch us off guard.
At Deck Bros, we want you to be completely happy with your new deck. We'll work with you to ensure that your new addition perfectly reflects your needs and preferences. We're one of the best deck builders in the area, so you can rest assured that your project will receive our undivided attention.
We tend to over deliver, so here's what else you'll get:
Get The Best Deck Building In Elkhorn NE Today!