The 5 Best Deck Repair Companies In Elkhorn, NE
Ready to have the best builders on your project?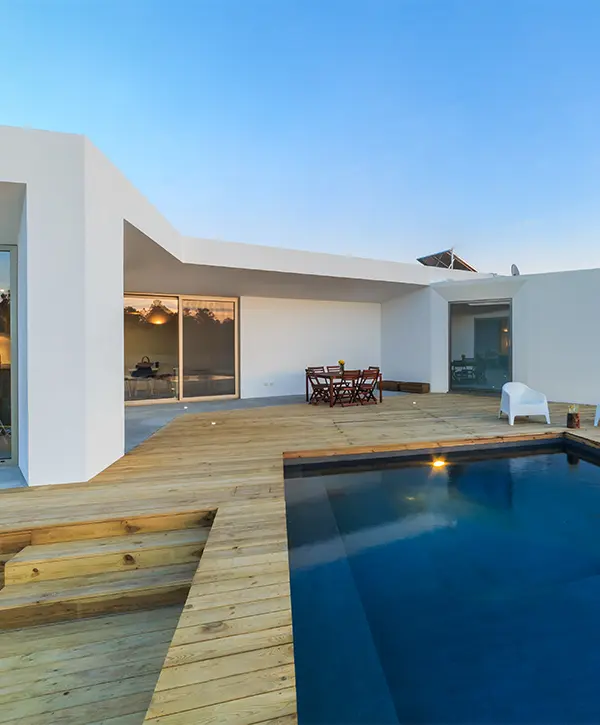 Deck Bros stands out as one of the preeminent deck repair companies in Elkhorn, but we are not your only option if you wish to achieve an expeditious and superior-quality project.
We collaborate on knowledge, trends in materials, and construction regulations with many other deck builders in Elkhorn. We want to help each other, but at the same time, we want to deliver an increasingly better service.
Today, we'll give you an unbiased opinion of the best 5 deck repair companies in Elkhorn.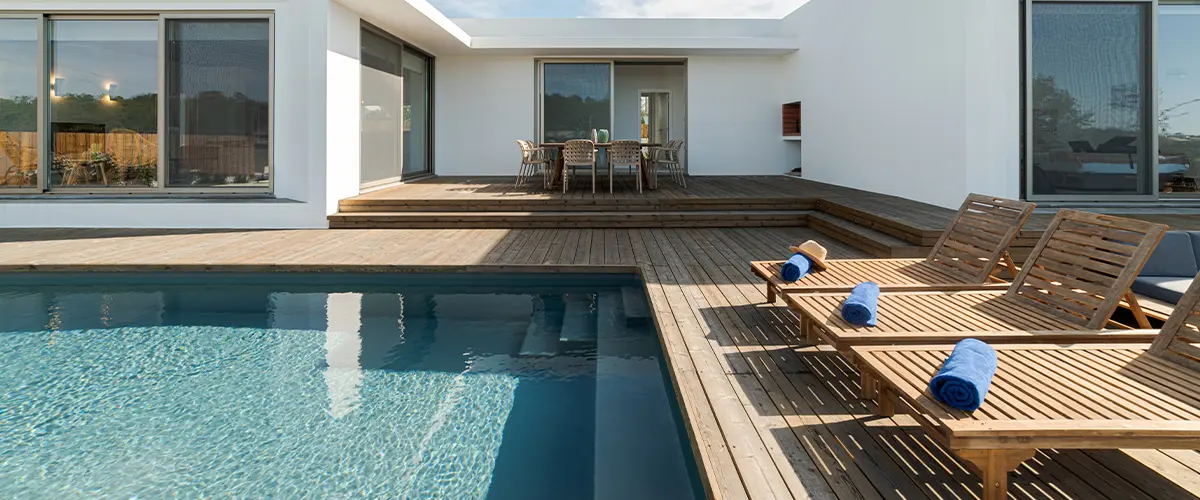 1. Starting With Deck Bros
We at Deck Bros are dedicated to improving the deck building and repair industry!
When you work with us, you can rest assured that we have the knowledge and experience to bring your deck back to life. We've been building decks for ages, and we know all the tips and tricks of this trade.
You'll enjoy our professional deck designers and architects every step of the way, and you'll get a reliable team of workers to fix your deck as soon as possible, and within budget.
We work with high-quality materials from brands like Trex, TimberTech, Azek, Westbury, Fortress Building Products, and more!
With Deck Bros, you're getting:
Make Your Deck Repair Go Easy
If you desire a secure, long-lasting deck that looks like it just came out of the box, then Deck Bros Elkhorn is your solution. You'll get unbeatable repair prices and an amazing finish!
Our tailored process ensures your deck repair project runs seamlessly and economically. We'll collaborate with you on all possible solutions, and take into account your budget constraints.
We've been highly successful for homeowners all over Elkhorn, and it shows!
Here's what your neighbors are saying about working with us!
Here's what your neighbors are saying about working with us!
Our project involved the installation of a front entry composite ramp for a senior person that was joining our household. 
Because our timeline for completion was only a few weeks out, we couldn't find any contractors to even provide a bid. 
Not only did Deck Bros respond with an estimate, but Brandon and Luan went out of their way to fit us into their schedule. They completed the job on time, with professional, friendly and courteous staff, and with quality workmanship. 
Thank you Deck Bros.
Deck Bros did a phenomenal job with our deck! 
Luan went over all the pros and cons of what we were doing, encouraged us to ask questions, and kept us updated on all progress. 
Everyone was professional and efficient, and the crew worked hard and did their job both quickly and well. 
The new deck is beautiful and has some nice warranties to go with it!
We offer professional deck repair services for homeowners in and around Elkhorn! If you want the best decking company for your project, click the button below and talk with us!
2. Rustic Craftsman, Inc.
Rustic Craftsman Inc. is a family-owned business in the Omaha metro area that builds and repairs outdoor structures. They have years of experience in the construction and carpentry field.
They're located in Elkhorn, Nebraska, and have grown their business offerings from custom furniture to residential decks and outdoor structures.
The company is run by Jake Clark, a self-motivated, honorable, and trustworthy man who doesn't fear a challenge.
Jake and his team were great to work with. We had a very challenging project, one that 2 other people had turned away. Jake was willing to take on the challenge and designed it just like we had in mind. Excellent quality and very reliable!
Eagle Eye Enterprises was founded by Mike Nelson, a carpenter with a lifetime of experience in woodworking.
He loves working with people and creating new ideas, and a big advantage is his eye for quality and attention to detail, hence Eagle Eye.
Mike works alongside his two boys, and in 2022, his youngest son Josiah became part owner.
Eagle Eye Enterprises offers custom decks, composite decks, deck and patio covers, and home remodels.
Mike came out to give me an estimate the very day I called. He was most helpful by suggesting options, and outlying the pros and cons of each. He gave me a good price. He was able to schedule the work quickly. He and his son did a great job. The deck stairs look great. I can't wait to work with them again!
4. Absolute Quality Deck Staining
Quality Deck Staining is owned by Scott Stark, and has been a premier provider of deck staining services in Omaha, Elkhorn, and surrounding areas since 1998.
They have earned the trust of many customers over the past 20 years. They focus on offering a quality service that gives their customers peace of mind.
They offer deck staining and fence staining, but they can also deal with minor deck repairs, such as replacing a couple of boards.
I have used Absolute Quality Deck Staining several times throught the years for my deck since I have lived in this home. Scott has always been professional and does a great job everytime! He is the one I call and know he will give me a fair estimate and discuss any concerns I may have. Reliable!
At Forsman's Finest Decks, Travis and Shelley strive for excellence in each deck they build or repair. With their dedication to professional service and respect for patrons, they create stunning works of art that are sure to last with long-lasting high-quality materials.
For them, communication is at the very heart of this company, serving as a vital part of both design and implementation processes.
Travis' started woodworking at the age of 14, and now, more than two decades later, he's still passionate about it.
With the craftsmanship Travis offers and the outstanding customer experience that Shelley ensures from start to finish, Forsman's Finest is one of the best deck repair companies in Elkhorn and Omaha Metro Area.
Travis was a fantastic communicator. We dealt with inclement weather leading up to and during our project and they found a way to make it all work. His team was polite and on time. The finished product looks great!
With numerous deck repair companies in Elkhorn being competent at their craft, you deserve to have a partner who completely understands what your desires are and is committed to meeting them.
If you're in need of a dependable builder to handle your deck repair project, Deck Bros is a clear choice.
Here, everything is focused on you; from start to finish. You'll get the utmost quality and convenience in for your project, 3D renderings of your new space, and superior craftsmanship.
At Deck Bros, we have everything! We're offering reasonable deck repair costs, non-stop guidance and communication, a team of experts dedicated to your success, and a building process that gets your deck up and running in record time!
If you're interested in getting a quote from one of the best deck repair companies in Elkhorn, click the button below. If you want to reach us directly and discuss your upcoming project, call us at (402) 369-5724!