The Best Deck Repair In Elkhorn NE
Ready to repair your deck in Elkhorn? Do so with the best deck expert in the city!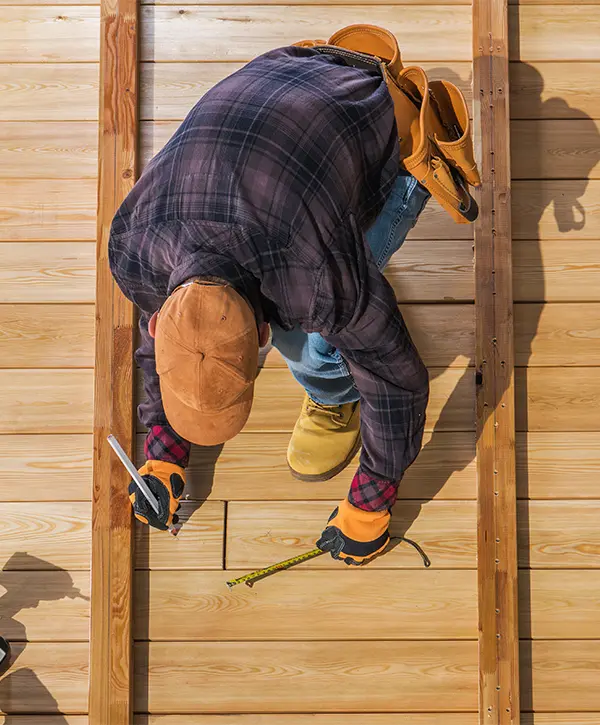 If your deck has seen the best of its days but you're not ready to replace it entirely, a deck repair job might be exactly what you need to extend your deck's life for another 2-3 years.
Here at Deck Bros, we're committed and passionate deck builders who try to provide the best outdoor spaces in Elkhorn. With a lifetime experience behind us, we know the deck building and deck repairing industry by heart.
We're bringing the most cost-effective fixes for your deck to your doorstep, and we're making your entire journey with us a memorable experience.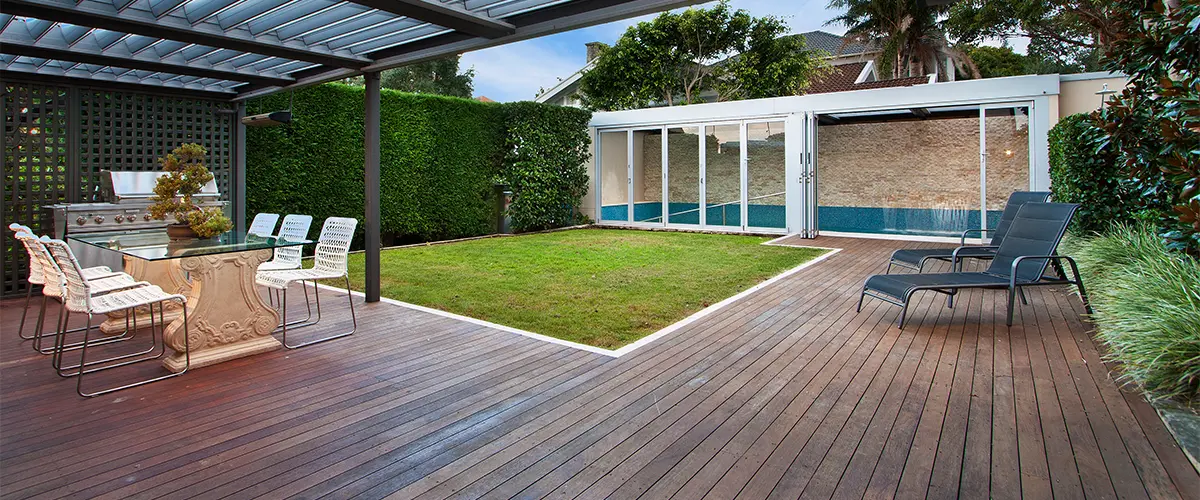 The Only Deck Repair Contractors That Over Delivers
A deck repair project means more than just replacing some decking boards. Not only do we offer a complete deck repair service, but we're giving you benefits that no other contractor in Elkhorn does!
Get Your Premium Deck Repair In Elkhorn NE With Deck Bros
While most contractors in the area will barely give you a quality repair, we'll offer you way more than that. We have a complete service that focuses on your comfort and satisfaction, so by the end of the project, you're ensured to be over the moon with your new deck!
You'll get a thorough and detailed deck inspection to discover what the actual issues are with your existing deck. We'll be upfront about it, and it's entirely up to you whether or not you want to proceed with your project.
We're not cutting corners, so you're ensured a safe deck for you and your loved ones. At the same time, we don't sacrifice anything from the aesthetic and the functionality of your deck, so you'll get a pristine deck that looks like new!
Check out our Elkhorn deck repair services right now! Get the best deal for your deck construction project and enjoy a smooth process like no other deck contractor offers.
Elkhorn NE Deck Owners Love Their New Repairs
We've been repairing decks in Elkhorn since day one, and we've built a reputation for professionalism and responsibility. Your neighbors love us for that!
My husband and I are very pleased with our new deck. They were able to tear down and replace our deck in a very short time. They did an excellent job! 
1 day for the tear down and 3 for the build. The workers were very courteous and professional. My neighbor who watched the whole process was impressed with the speed and skill that they used replacing our old deck. 
I would highly recommend Deck Bros if you need a deck repaired or replaced!
My family and I have been renovating our home for the last two years and have used many local companies. 
Deck Bros was hands down the best! The quality of work, attention to detail and communication with my husband and I throughout the project was second to none. 
The workers were meticulous and did beautiful work on my back deck and front porch. Luan (the owner) was very responsive with our questions and was always checking in on the project to ensure we were satisfied. 
Highly recommend using Deck Bros!
Check Out Our Finished Deck Repair Projects In Elkhorn
We've completed a number of decks around Nebraska, including Elkhorn. Take a look at our past work to see what you'll get in the way of craftsmanship.
Types Of Upgrades And Deck Repairs
New deck upgrades and decking materials pop up on the market each year. New building methods render the old ones completely useless and inefficient, and every homeowner is looking for the best materials out there.
Let's have a look at some of the repairs, replacements, and improvements that homeowners in Elkhorn love getting.
The deck frame used to be grade #1 pressure-treated wood until not very long ago. In most cases, it still is. It's affordable and reliable, but it's far from being the best.
Fortress Building Products introduced on the market their steel deck frames for residential spaces. These are metal frames that'll always outlast wood frames, no matter the weather, their treatment, or the challenges they'll go through.
We recommend these new frames to all homeowners looking to get the best materials out there. Although they come with a heftier price tag, the value they bring is immeasurable.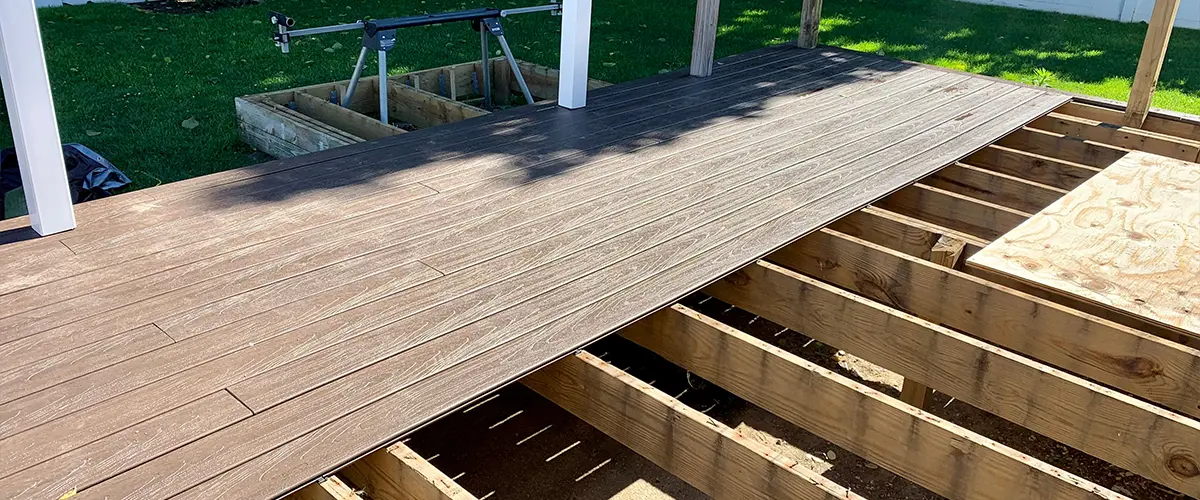 Where cedar and redwood skew more towards the expensive side, they offer a great look that the cheaper pressures-treated wood couldn't never provide. If you want to take your deck a step further, hardwoods like mahogany, ipe, teak, or tigerwood will make your deck surface look really upscale.
A very popular material for homeowners replacing their wood decking is composite. This is a low-maintenance material that requires very little attention. It doesn't need stains and sealants, so the money you'll save can be invested elsewhere on your property.
You'll probably have wood railings installed on your existing deck. They're still frequently used, but they're far from being the best option on the market. Wood is prone to water damage, it decays, rots, and will ultimately become completely unsafe.
Railings made of aluminum are a great option for any home. They're durable and long-lasting, resistant to rot and insect damage, with an installation that's quick and simple. These will last you longer as you age than wood railings, which are undoubtedly more dependable. One of the best metal railings available are the Westbury Aluminum Railings.
Deck lights are a fairly new addition to decks. In the past, there were no lights on stairs or railings, so it was dangerous to walk on them at night.
Nowadays, deck lighting is required by law, and your deck construction won't pass the final inspection if it doesn't have any lights. There are many options available, but we recommend low-voltage lighting because it lasts much longer than other types of light bulbs.
The Best Way To Start Your Project
Go through a simple process that focuses on your well-being and comfort. You'll be at the core of our work and your journey with us will be nothing short of impressive.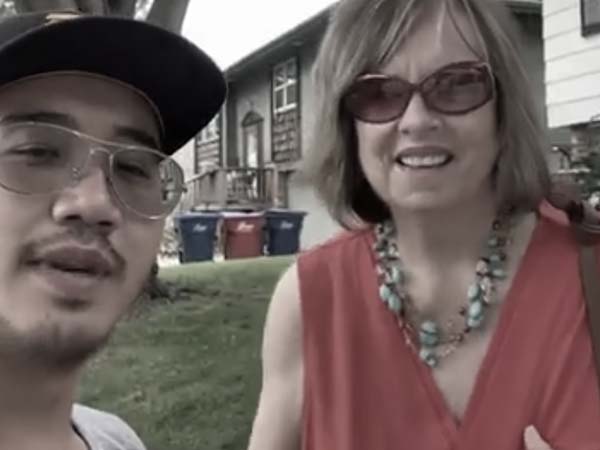 Request your free quote or call us directly to chat.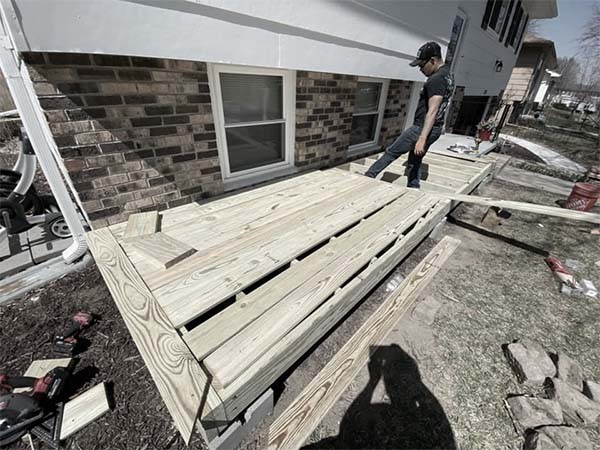 Be part of your incredible deck-repair journey.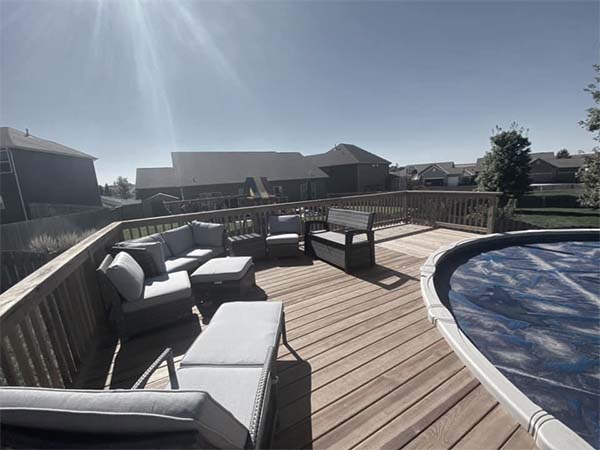 Your new deck is ready! Time to plan your next barbecue!
A Deck Repair Cost In Elkhorn
This deck repair in Elkhorn was not looking at its best, and our customer wanted to revamp it and make it fully functional again. We made several upgrades to it, and the best ones you'll see below.
This deck repair project included:
Before
After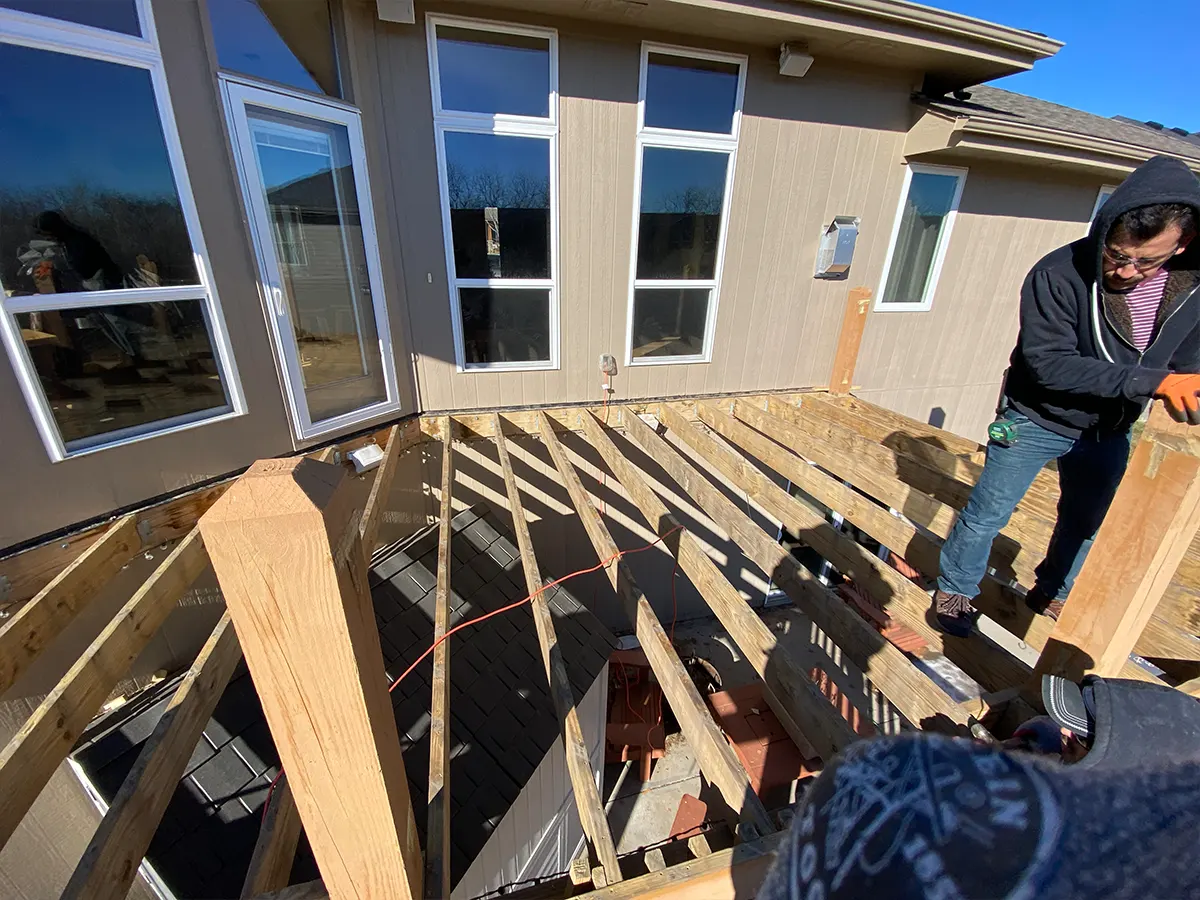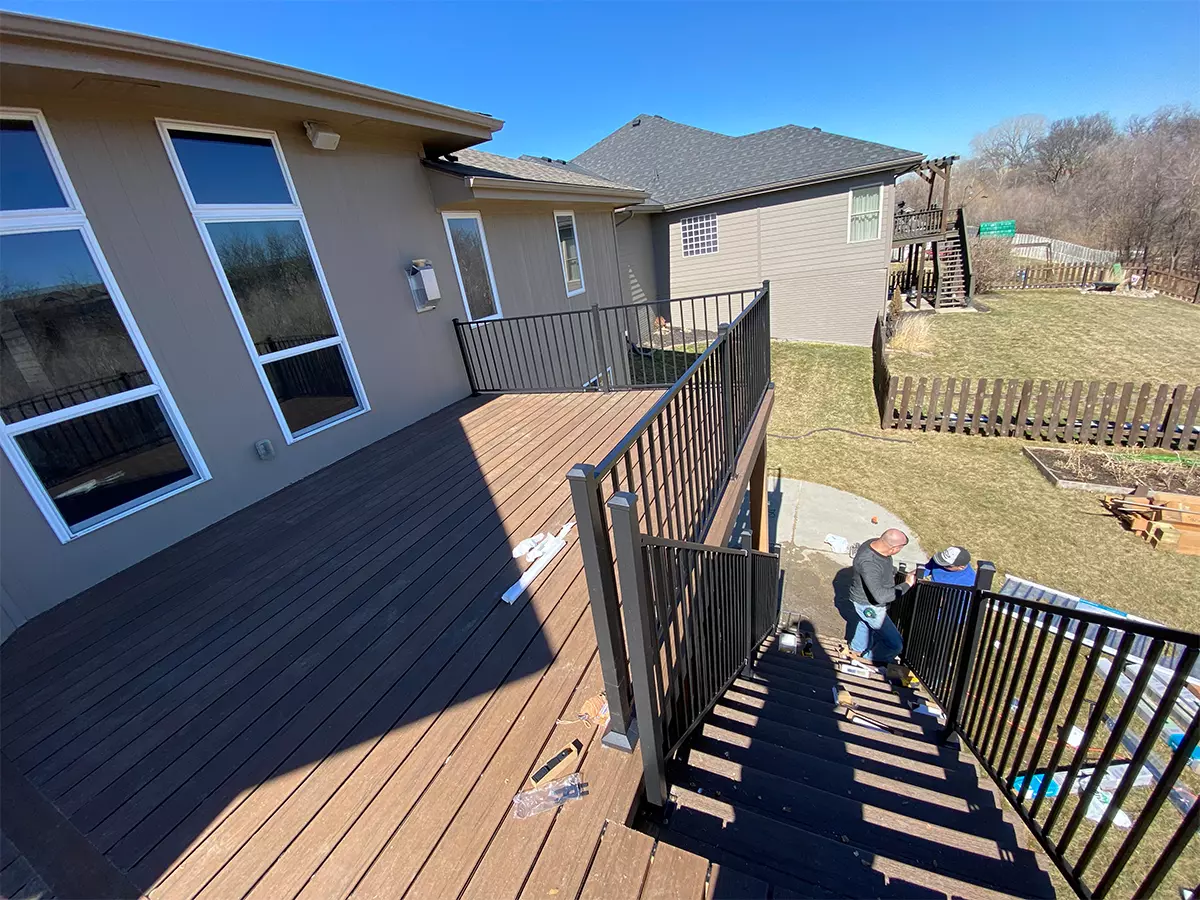 We quoted this deck repair project at $16,500, where the stairs alone came in at $7,000.
Frequently Asked Questions
A minor deck repair in Elkhorn costs between $1500 and $5,000, while a more significant deck repair will cost between $5,000 and $8,500. Larger projects, like the ones you see above, can get as high as $20k, but it'll look more like a deck replacement rather than a repair.
We know how crucial your time is to you and your family. From our first conversation, we can generally schedule your deck repair within a week. Rarely, some larger projects can take more than a week, but we'll let you know in advance how long your project will take.
After our in-depth consultation, you'll get an accurate time frame and you'll know for sure when your deck will be finished.
Permits may be required depending on the local deck building codes. If structural repairs are necessary and we'll be altering the layout configuration of your deck, you'll most likely need a permit. We'll handle all of the paperwork and permits for your deck project since we'll prepare all of the documentation needed.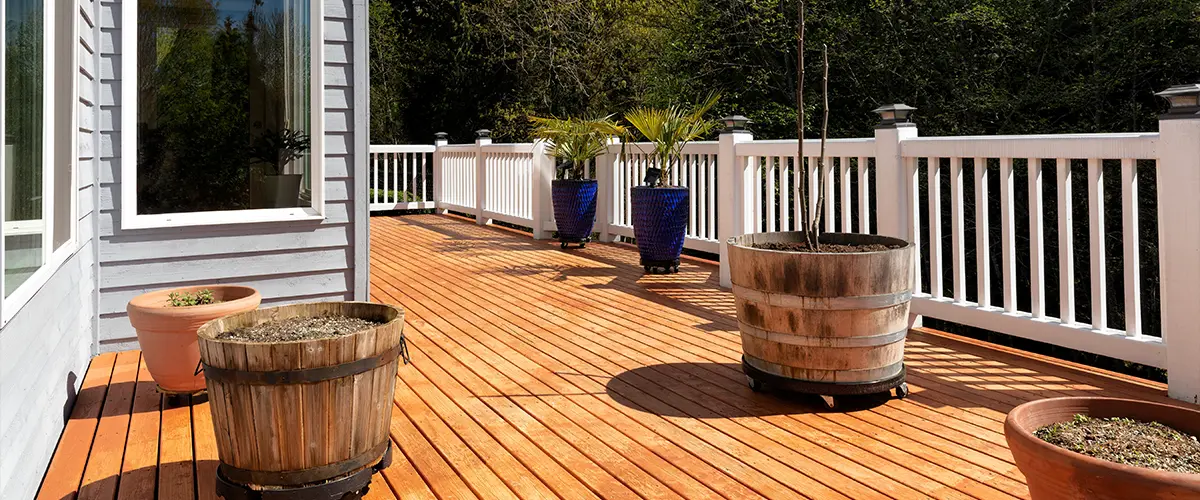 Brings Your Deck Back To Its Former Glory With A Deck Repair Professional!
Your deck repair in Elkhorn is in excellent hands with Deck Bros.
For years, we've delivered professional deck building and deck repair services to homeowners in Elkhorn, Gretna, Papillion, Bellevue, and Omaha. We know what makes your project flow smooth, and we'll do anything in our power to make your journey with us a beautiful experience.
Our ultimate aim is for you to be completely delighted with your new, restored deck, and as a result, we go out of our way to constantly over deliver.
Get ready to receive:
Your Deck Repair Awaits You!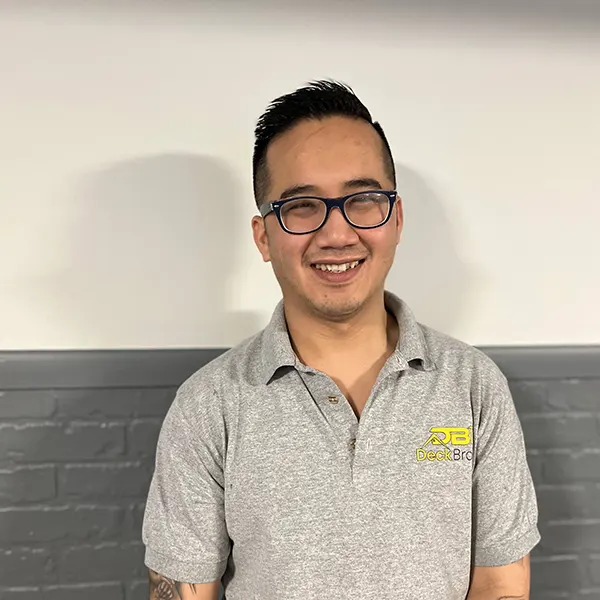 Request a free quote and let's discuss your upcoming deck repair in Elkhorn! Or talk directly with Luan, the owner of Deck Bros, at (402) 369-5724 and see if we're the right fit.