If you're like most homeowners, you probably take great pride in your house and want to make sure it's well-maintained. One part of your house that may need some attention is your front porch decking.
If your porch decking is starting to show signs of wear and tear, or if it's been damaged by weather, don't worry – we're here to help. In this blog post, we'll discuss the best material to use for decking, how to replace it, and how a home improvement project can change your house's look. We'll also provide some cost estimates to see just how affordable repairing your porch can be.
Porch foundation problems and how can they be fixed?
There are a few common problems that can occur with the porch foundation and the wooden porch, including: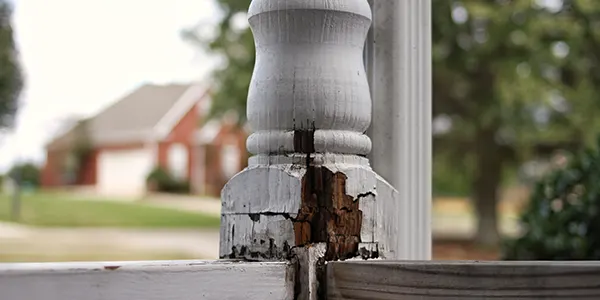 This is probably the most common issue, and the main cause is exposure to moisture or insects.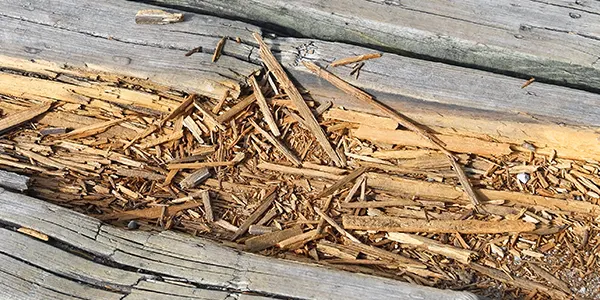 Decking that is old or worn can start to splinter, which can be dangerous if you're walking on the porch.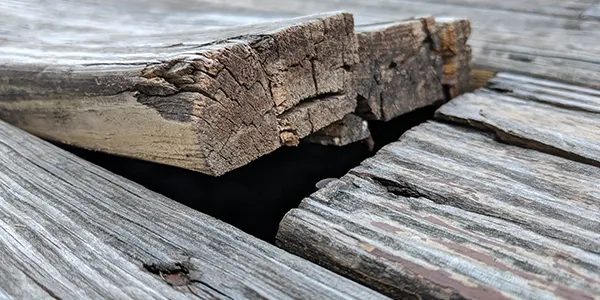 If your decking isn't properly sealed or if it's made of poor-quality material, it may start to warp over time.
One of the most common problems with decking is becoming damaged over time. It is usually caused by weather, wear and tear, or accidents. If your front decking is starting to show signs of damage, there are a few things you can do to fix it:
Choosing a material for front porch decking
You can use several different materials for front decking, but the most popular option is wood. Wood is a natural material that adds a touch of elegance to any porch, and it's also durable and long-lasting.
If you're looking for more options that make sense to your budget, composite decking is a good choice. Composite decking is made from recycled materials, so it's environmentally friendly. It's also resistant to weather damage and insects, making it an excellent choice for decks exposed to the elements.
Finally, if you're looking for a durable option, metal decking is a good choice. Metal decking is resistant to moisture and insects, and it doesn't rot or warp as wood decking can. However, it's important to note that metal decking can be pretty expensive compared to other materials.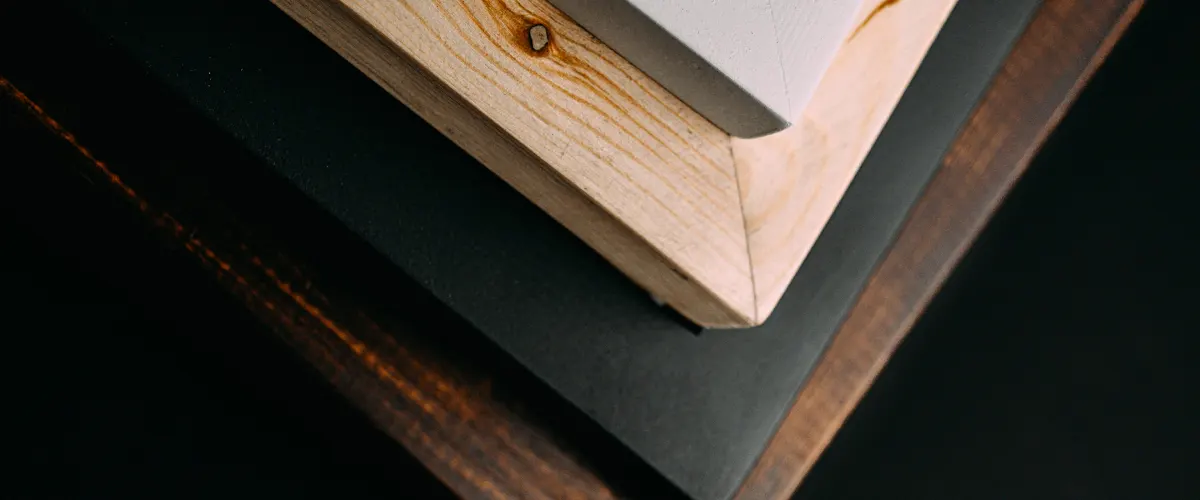 How to replace a porch deck?
The porch deck is the foundation of any house. It's where you greet guests and take in the sunsets with a glass of lemonade. After years of weathering, even the sturdiest porches can show their age. Here is what you can do to make your front porch look great for years:
1. Remove the old porch floor from the house wall
Replacing an old porch with a new one can add value and curb appeal to your home. It's also essential to ensure that your home's foundation is in good condition, and replacing an old porch is often the best way to do that.
2. Clean up any debris and declutter the area
Before installing your new porch, it's important to clean up any debris and clean out the area where you'll be working. This will help ensure that the installation goes smoothly and there are no surprises once the porch is in place.
3. Precise measurements for the best porch roof and more
To prevent installing the wrong size porch, you want to ensure that all your measurements are accurate before building your porch flooring. If you're not sure how to do it yourself, hire a professional contractor to install your porch.
4. The tools you need for your wooden porch
Framing a porch with square edges is much easier when you use a saw to cut the replacement boards to size. Nailing or screwing the boards in place will help keep them sturdy and square. Once the frame is built, attach decking boards to it using nails or screws, so they cover all of the gaps between each board and have no spaces left behind.
Add railings along both sides of your new front porch if desired. This will help keep people from falling off their porches and provide extra stability.
Seal and stain your deck to keep it healthy for longer. Decking that isn't properly sealed or made of poor-quality material may start to warp over time if it's exposed to the elements. This can lead to expensive repairs down the road. Sealing and protecting your new deck board from the elements will help to prevent this from happening.
Tips to make your repair last longer
When choosing materials for your decking, be sure to select high-quality  products. This ensures that the new deck board lasts longer and doesn't show signs of wear and tear as quickly.
Once the decking is installed, be sure to seal it with a wood sealant. This will help protect it from the elements and keep it looking new for longer.
Keep the new boards clean by sweeping them regularly and removing any accumulated debris. This will help prevent mold and mildew from growing, and it will also help keep the boards looking brand new.
How much does it cost to repair a porch?
If you're looking to repair a porch, there are a few things you'll need to take into account. First, you'll need to determine the extent of the damage and whether or not the porch is worth repairing especially when attached to an old house. 
If the damage is minor, you may be able to do the repairs yourself. However, if the damage is more extensive, you may need to hire a professional contractor.
Another thing to consider is the type of material the porch is made from. If the porch is made from wood, you'll need to replace any damaged boards and fix any rotted areas. If the porch is made from metal, you won't have to worry about rot, but you may need to seal and protect the decking from weathering.
The cost of repairing a porch can vary depending on the size and extent of the damage. However, you can expect to pay between $100 and $500 for repairs. If the damage is more extensive, the cost may be higher. It's always best to get a quote from a contractor before starting any repairs.
When should you replace a porch?
Several vital indicators will tell you when to replace your porch. Here are the most common ones:
If you are experiencing any of these problems, then it's time to replace your porch. Contact a professional contractor for help. They will be able to assess the damage and give you a quote for the cost of replacement. 
Replacing a porch can be expensive, but it is a necessary investment that will increase the value of your house. Make sure to choose a contractor you can trust, and that has experience in porch replacement.
Additional advice to keep your decking brand new
Replacing the decking on your front porch is a big job, but it can be done quickly if you have the right materials and know what you're doing. Let us give you some tips on keeping it looking new for years to come.
Here are a few additional tips to help keep your deck boards looking new:
Your porch's new decking is an integral part of your property— it's what you come home to every day. Whether the wood siding has lost its color or fallen apart after years of rain and snow, DeckBros can help restore that welcoming feel with a full-service porch repair in Omaha, NE.
From replacing rotting boards to removing stains from decks, our team will take care of the work, so all you have to do is enjoy! If this sounds like something up your alley, but you need more information about when to replace your current porch decking before starting repairs, contact us today for an estimate on any size project.