The 5 Best Deck Repair Companies In Gretna
Ready to have the best builders on your project?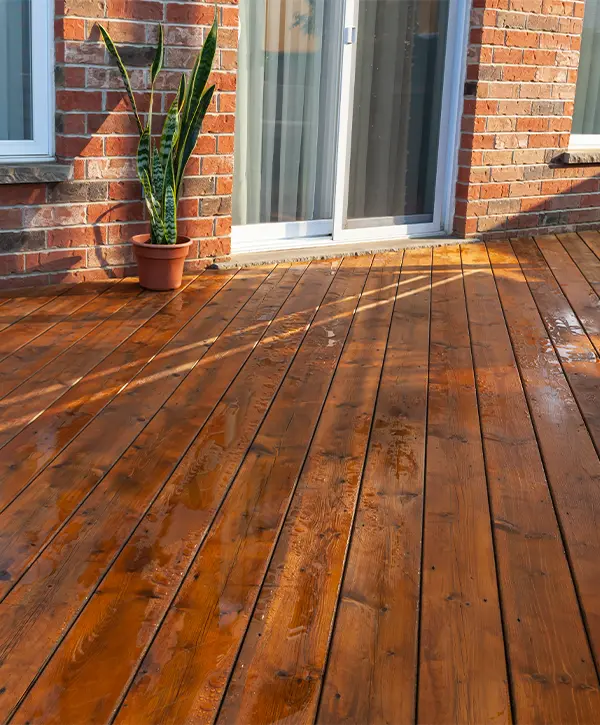 While many deck repair companies in Gretna fail to deliver on their promises, there are others that will make your deck repair project completely worth it.
Research is of utmost importance when hiring a good contractor, and we want to help.
Today, we'll give you an unbiased opinion of the best 5 deck repair companies in Gretna.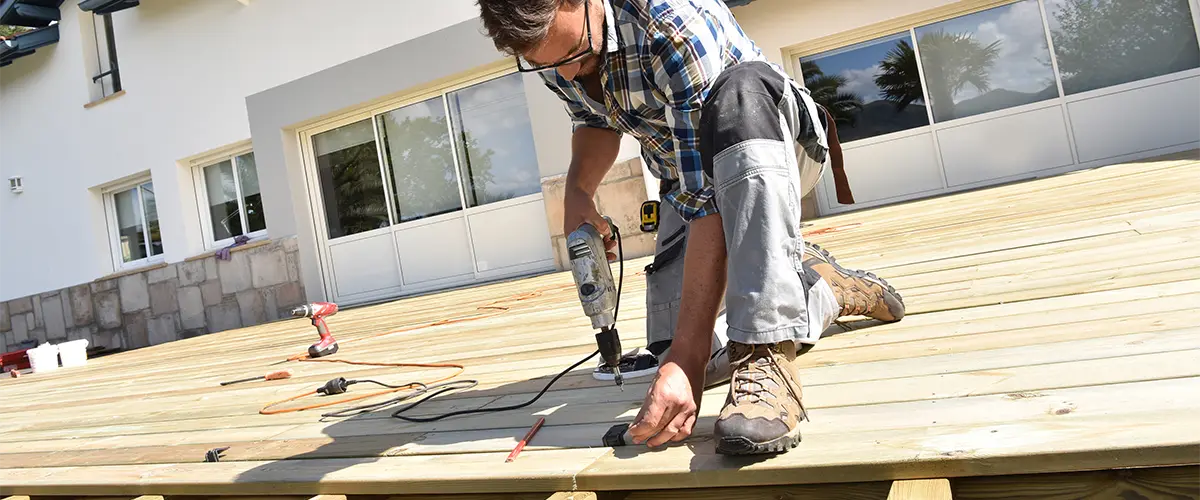 1. Starting With Deck Bros
Deck Bros is the leading deck repair company in Gretna, and we are committed to providing you with a reliable, top-notch decking solution.
With us on your project, you can rest assured that your needs for an efficient and high-quality result will be met without fail.
We know the ins and outs of the decking industry, and we can guarantee you a top-notch repair done by the best in the area. We work with the best carpenters in Nebraska, and the best products from brands like Trex, TimberTech, Westbury, and Fortress Building Products.
With Deck Bros, you're getting:
Make Your Deck Repair Go Easy
What most homeowners love about working with us is how fast we can deliver their decks. We focus on a rapid and efficient process where an average deck is built in 3 days tops!
You'll get to enjoy a long-lasting deck faster, so you can already schedule your next barbecue.
Your needs and wants will become our #1 priorities, and we'll always go the extra mile to see you fully satisfied with your outdoor space.
Here's what your neighbors are saying about working with us!
The crew had my 10 x 10 deck done in like 3 days during December of 2022. They did a really great job and it looks nice. The cleaned up the yard after they were finished and even put the pole I had for wind chimes and bird feeders back in the ground. 
Brandon kept me up to date and checked in frequently to make sure things were to my satisfaction. I can now sit out in the front of the house and enjoy some fresh air and watch the world go by instead of being cooped up inside. 
 Can't wait until warmer weather to really enjoy it. I would highly recommend Deck Bros.
Our project involved the installation of a front entry composite ramp for a senior person that was joining our household. 
Because our timeline for completion was only a few weeks out, we couldn't find any contractors to even provide a bid. 
Not only did Deck Bros respond with an estimate, but Brandon and Luan went out of their way to fit us into their schedule. They completed the job on time, by professional, friendly and courteous staff, and with quality workmanship. 
Thank you Deck Bros.
We offer professional deck repair services for homeowners in and around Gretna! If you're looking to get the best decking company on your project, click the button below and talk with us!
Dakota Fence is a family-run business that offers decking and fencing services in Gretna and the surrounding areas. They offer their customers a personalized service through every step of the process.
As soon as you request your quote, you'll talk directly with the owners that ensure you'll get all the attention. From then, your project will be taken care of by carpenters with years of experience under their belt.
Dakota Fence & Deck offer a 1-year workmanship warranty and free quotes on services like wood fences, ornamental fences, vinyl fences, chain link fences, and decks.
Dakota Fence & Deck are amazing to work with. They are reasonably priced; very responsive and hard working. I would recommend them to anyone looking to build a fence or deck! 10/10
3. B Douglas Construction Solutions
By volunteering countless hours and providing free work to the Omaha Community, B Douglas Construction Solutions, LLC is taking strides towards making a meaningful change in people's lives. In fact, they are dedicated to helping locally-operated non-profits reach their goals.
They provide all kinds of construction services for residential and commercial properties.
While they're not exactly specialized in building decks, they can take care of most home improvement projects, like remodels, painting jobs, basement finishes, additions, and demolition.
Quality contractor and great experience! When issues arose, he was quick to respond and make it right. He's flexible when dealing with changes and his goal is clearly to make his customer happy. I had a good experience with Bryan and frequently recommend him to others.
At Forsman's Finest Decks, Travis and Shelley are dedicated to delivering incomparable works of art crafted with the most excellent materials while upholding their reputation for professionalism and client respect.
Since the age of 14, Travis has been captivated by woodworking. Countless years later and his passion is still going strong. His dream finally came true in 2018 when he was able to make it a reality.
The outstanding customer experience that Shelley ensures from start to finish makes Forsman's exceptional.
Forsman's Finest Decks is one of the best deck repair companies serving Gretna and surrounding areas.
This entire team is extremely professional, classy, and the communication is out of this world! They tore into our roof and added a gable roof over the patio as well as composite stairs. Everything was done above and beyond our expectations. We would highly recommend Forsman's Finest!!!
5. Rustic Craftsman, Inc.
With generations of carpentry and construction expertise, Rustic Craftsman Inc., a family-run enterprise based in Omaha metro area, has evolved from selling custom furniture to crafting eye-catching residential decks and outdoor structures.
As the owner of Rustic Craftsman, Jake Clark has a vast amount of construction experience and his determination and honesty make him perfect for any task he takes on. His dedication to quality is fuelled by an unceasing desire to learn more!
You can enjoy their service in Omaha, Elkhorn, Gretna, Bennington, and other surrounding areas.
Jake and his crew did a wonderful job of demolishing our old deck and building a new one. Jake was very helpful with design ideas, and the job was completed within a week. We are very happy with our beautiful new deck!
If you're looking for the best deck repair companies in Gretna, look no further.
Naturally, you want a company that puts you first and truly cares about your project and your home. And while many local deck repair companies meet these criteria, we will go beyond the ordinary what you expect!
Our process is tailored around you and your needs. We provide 3D renderings, exceptional craftsmanship, as well as invaluable assistance throughout the entire journey to ensure that our customers are always taken care of.
If you're interested in getting a quote from one of the best deck repair companies in Gretna, click the button below. If you want to reach us directly and discuss your upcoming project, call us at (402) 369-5724!