The Best Deck Repair In Gretna
Ready to repair your deck in Gretna? Do so with the best deck expert in the city!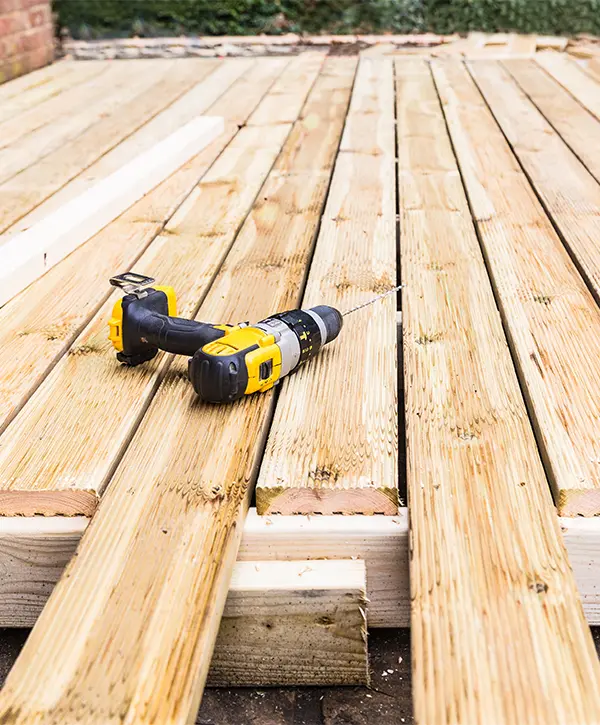 Our complete deck repair service in Gretna is your most effective option if you want to revamp an outdated deck and make it look great again!
At Deck Bros, our team of professional carpenters and deck builders have extensive knowledge of the deck building and deck repairing industry. We provide a thorough inspection of your existing deck, make a solid plan, and get you the most cost-effective fixes.
We're delighted to have served and improved the backyards of hundreds of residents in your community throughout the years, and homeowners are delighted to have us on their projects.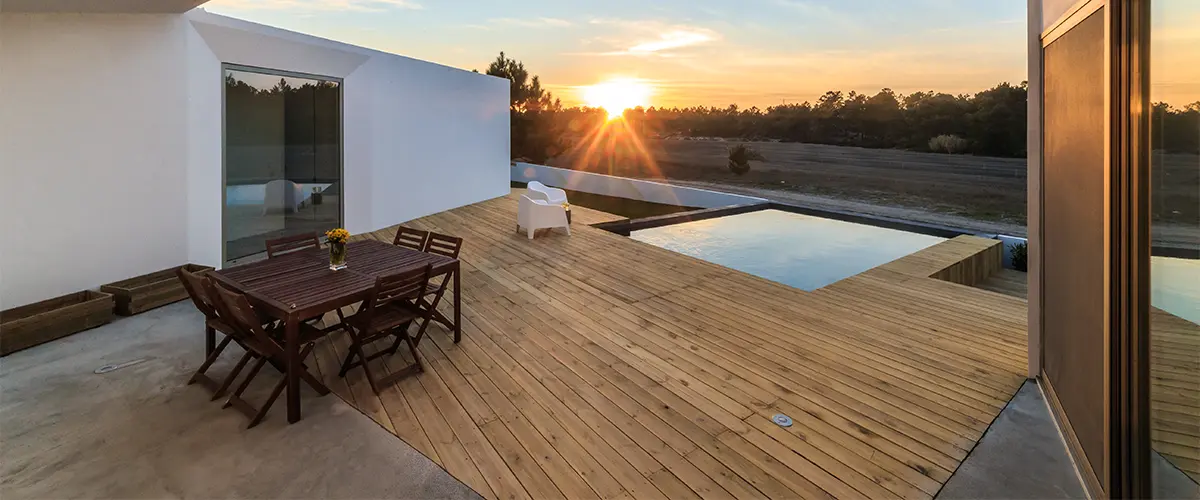 A Deck Repair Service Like No Other
A deck repair is vital to keeping you feeling secure on your deck, but that's not the only thing that matters. Although we offer a premium deck repair service that takes care of your deck from top to bottom, we're bringing to the table what no other contractor in Gretna does.
A Complete Deck Repair Service From The Best Builder In Town
We aim to set a higher standard for the deck repair industry and provide a level of service that will force other contractors in Gretna to be better.
We'll examine your deck thoroughly and address the most pressing problems. We'll come up with the most effective solutions, we'll share some of our additional ideas, and we'll give you deeper insights on what will make your deck better.
Quick deck repairs may give you a few extra years before having to rebuild, but it's not always worth it. Most of the time, building a new deck from scratch is a better investment in the long run!
Check out our deck repair and deck building offers and take full advantage of a premium decking service! Get a free quote from the best deck builders in Gretna and start your project now!
Your Neighbors Are In Love With Their Upgraded Deck!
Our dedication has led to us hearing positive feedback from all of our past customers. This is what your neighbors have been saying about getting their deck repaired by us!
My husband and I are very pleased with our new deck. They were able to tear down and replace our deck in a very short time. They did an excellent job! 
1 day for the tear down and 3 for the build. The workers were very courteous and professional. My neighbor who watched the whole process was impressed with the speed and skill that they used replacing our old deck. 
I would highly recommend Deck Bros if you need a deck repaired or replaced!
My family and I have been renovating our home for the last two years and have used many local companies. 
Deck Bros was hands down the best! The quality of work, attention to detail and communication with my husband and I throughout the project was second to none. 
The workers were meticulous and did beautiful work on my back deck and front porch. Luan (the owner) was very responsive with our questions and was always checking in on the project to ensure we were satisfied. 
Highly recommend using Deck Bros!
Here's What Your Deck Can Look Like!
We'll work with you to execute your vision to perfection and update your outdoor space in a way no one else can. Take a look at some of our completed projects to see what your deck might look like!
Types Of Upgrades And Deck Repairs
We offer various upgrade options for your deck repair in Gretna. During our on-site consultation, we'll find the most practical and cost-effective solution that suits you best.
Your safety is our number one priority, but we also aim to give you a beautiful and fully functional deck. Let's see some popular upgrades that'll make that happen.
Some people find the process of staining and sealing their deck to be therapeutic. Others see it as a hassle.
Older homeowners, for example, would rather pay someone to do it for them, as they simply can't take care of it any longer. Maintenance fees begin to pile up; time is limited; and the chore itself becomes too much of an effort.
Replace your pressure treated or cedar wood decks with composite, a low maintenance decking material. Composite lasts longer than other materials, doesn't require on-going upkeep, and you'll save money in the long run by not having to buy stains and sealers.
A composite material like TimberTech is by far the best alternative if you're looking to enjoy relaxing on your deck more than cleaning it.
Like wood posts and decking, wood rails are also susceptible to rot or insect damage, which can jeopardize the stability of the entire structure.
In our deck repair work, we generally replace the decking, but we also pay attention to the railings. We can either refinish a wood railing and strengthen it with new screws and brackets to make it look and function better or replace them entirely with metal railings.
If you're looking for a metal railing, Westbury Aluminum Railings are the best on the market. They offer unbeatable safety features, durability, strength, and they look great too! More and more homeowners are beginning to see the real value in investing in a Westbury aluminum railing.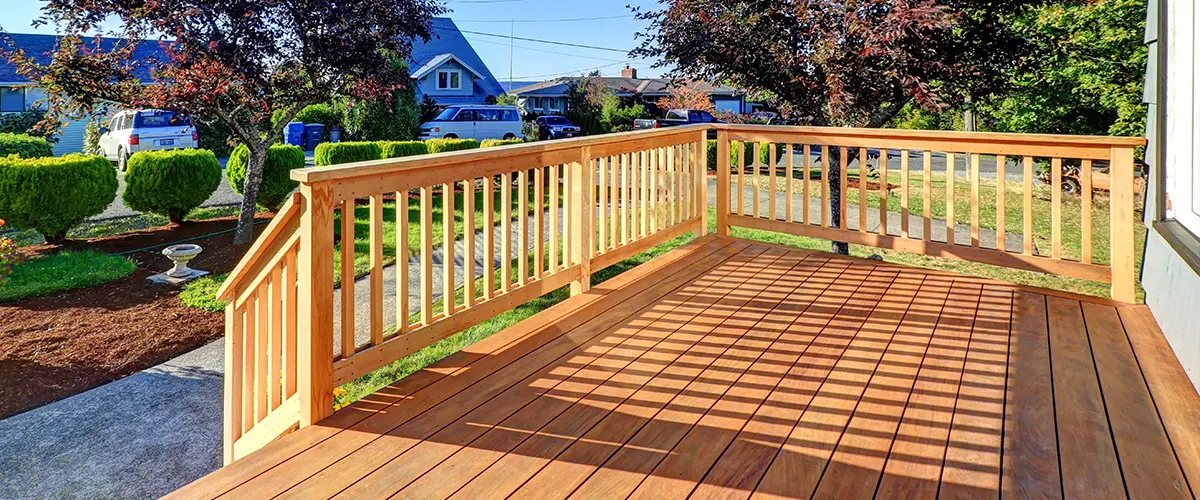 Older decks have much weaker frames than newer ones. In the past, deck posts were only inserted a few feet into the ground, and the lumber wasn't treated to withstand bad weather conditions.
As a result, the wood posts would rot and the structure would become less durable at a much quicker pace.
Recently, we've noted an uptick in the number of homeowners selecting metal framing for their porches and decks. This is likely because steel frames are incredibly durable and can stand up to even the most extreme weather conditions. Fortress Building Products makes some of the best steel frames available, but they do come at a higher cost.
Customizing your deck with lights is a great way to spruce up your outdoor space. You can find lights in all sorts of designs, so you're bound to find the perfect fit for you.
There are many different types of deck lights available on the market, each with their own unique purpose and style. Some deck lights are purely decorative, while others serve a more functional role by providing light for tasks such as cooking or reading. 
No matter what type of deck lights you choose, they're sure to add personality and character to your outdoor space.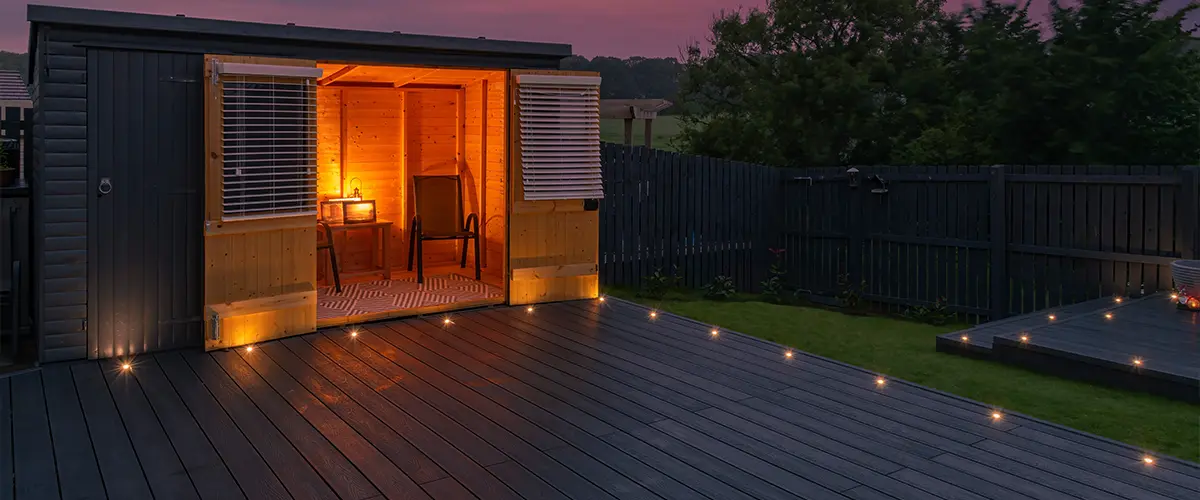 Deck Repair In Gretna Couldn't Get Any Easier
Get your deck fixed professionally with a process that puts you at the front and center of the project. We designed ours specifically to make your journey with us easy, quick, and intuitive, so you'll know exactly what's happening and when.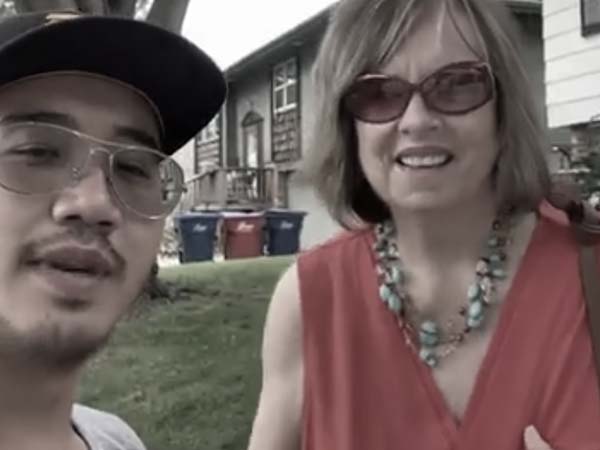 We'll have a thorough inspection to see what your deck really needs.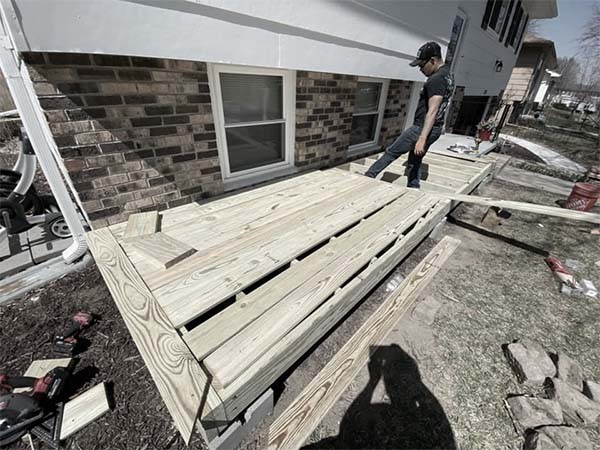 Based on what we discover, we'll get to work and fix your deck.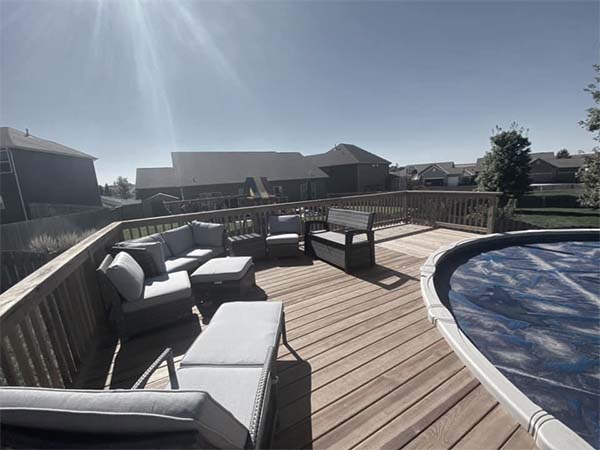 Start planning your next barbecue because your deck is ready!
Frequently Asked Questions
All decks are different and they'll all have different issues. Therefore, every deck repair project cost will be different than the next.
Fixing a few things here and there will cost less money than having to replace wood posts or install new footings. The size is also a significant price factor, as well as adding built-in lighting and other upgrades.
Once we establish what needs to be fixed, we'll make you a personalized offer that outlines the cost of repairs for your deck.
We choose to take our time and fix your deck correctly rather than attempting to do it quickly and risk making errors. The majority of repairs can be completed in a single day, although others may need days or even weeks to complete.
After our inspection, we'll figure out the actual scope of work and we'll tell you exactly how long your repair is going to take.
My name is Luan. I'm a deck builder with a lifetime of expertise in decks and anything that comes with them. I work with dedicated tradesmen that share the same values as I do. We are all licensed and insured, and we're ready to provide you with an outstanding deck repair that comes without any headaches.
We're passionate builders who combine decades of expertise to offer you a high-quality deck repair service.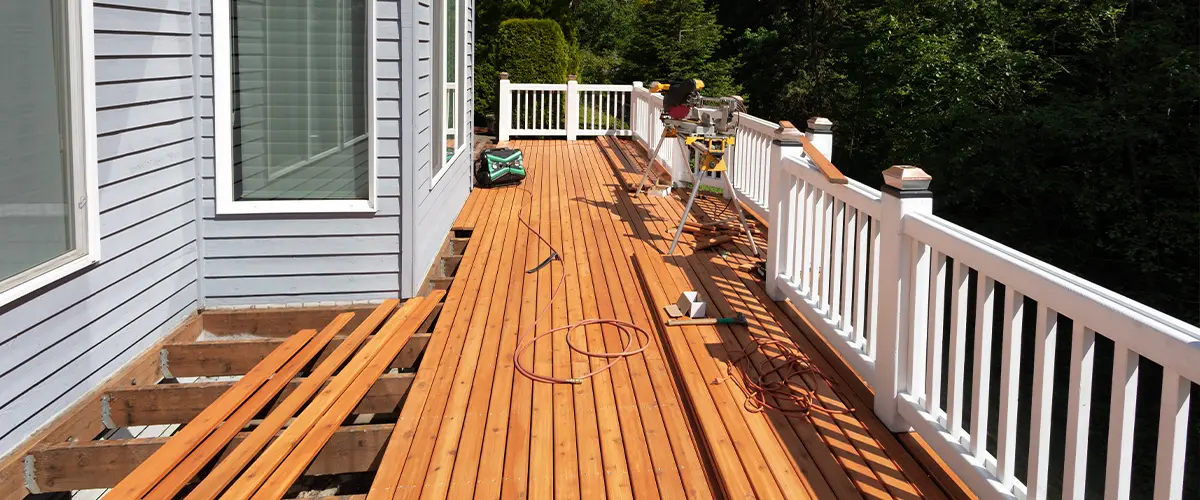 It's Time To Regain Trust In Your Deck
If you hear squeaks and the deck wobbles whenever you walk on it, it's a clear indication that your deck isn't as stable as it used to be, and you should take action.
Deck building is a delicate art, and we at Deck Bros understand just how difficult it may be to maintain your deck in tip-top form. We know all the issues that a deck can possibly have, and we have the best solution to deal with them.
If you want to bring your deck back to its former glory, we're up to the task!
With us, you'll get:
Get Your Deck To Feel Safe And Look Great Again!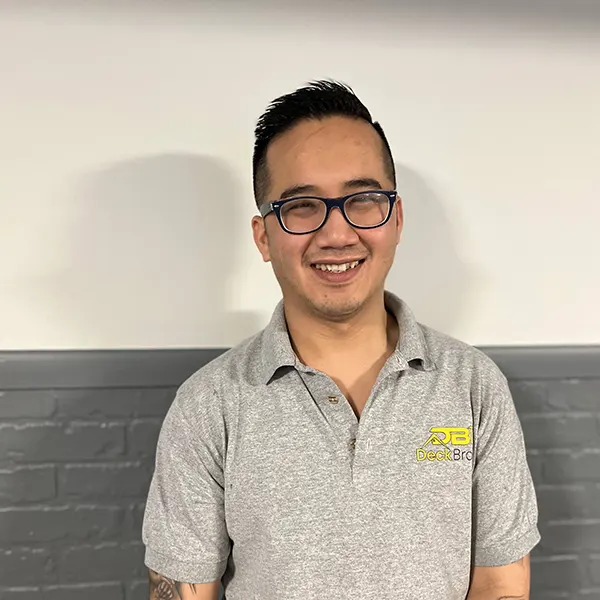 Request a free quote and let's discuss your upcoming deck repair in Gretna! Or talk directly with Luan, the owner of Deck Bros, at (402) 369-5724 and see if we're the right fit.